You have not viewed any product yet!
Select Currency
FOX v.1.4.1.1
+
How To Choose The Best Earring Styles For Your Face Shape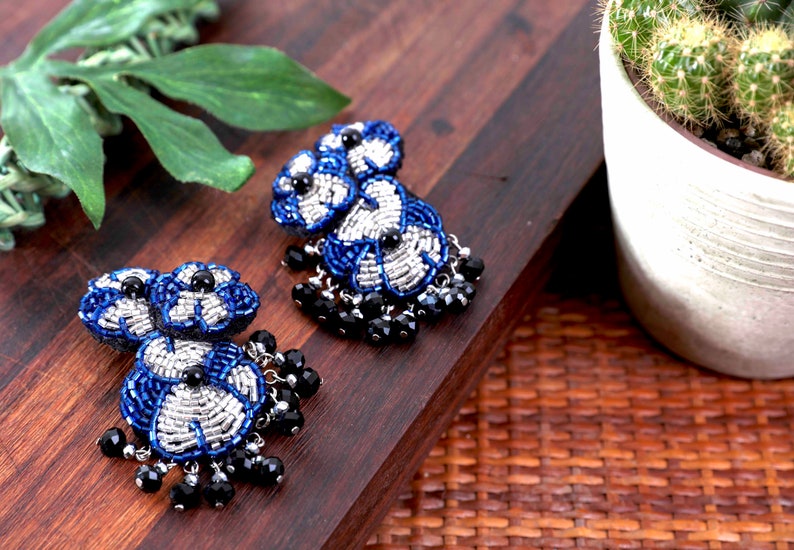 How do you choose the best earring styles for your face shape?
Oval face

Round face

Square face

Diamond face

Heart face
The best statement earrings will grab everyone's attention and draw their eyes to your ears, then to your facial features. It's the best way to accessorize your outfit if you're planning to make a statement on a date, formal event, or night out! But with plenty of options to choose from, you might be wondering what best suits you. To help you, here is a guide on the best earring styles for your face shape. Keep on reading!
Oval Face
You have an oval face shape if you have a head that is longer than it is wide. Your forehead is narrow and tall, you have wide cheekbones and a softly rounded jaw. To make it easier to visualize, think of the shape of an egg — the forehead and jaw are rounded and there are no sharp angles in your face.
Celebrities that have an oval face shape include Jessica Alba, Scarlett Johansson, and Katy Perry. For this face shape, you can wear almost any earring style, as it's considered the ideal shaped face. But if you're looking for something that can accentuate your features, go for studs, hoops, and triangle-shaped earrings! 
Here are some earring recommendations for oval face shapes:
80s Disc Earrings

White Diamond Earrings

80s Triangle Earrings
Round Face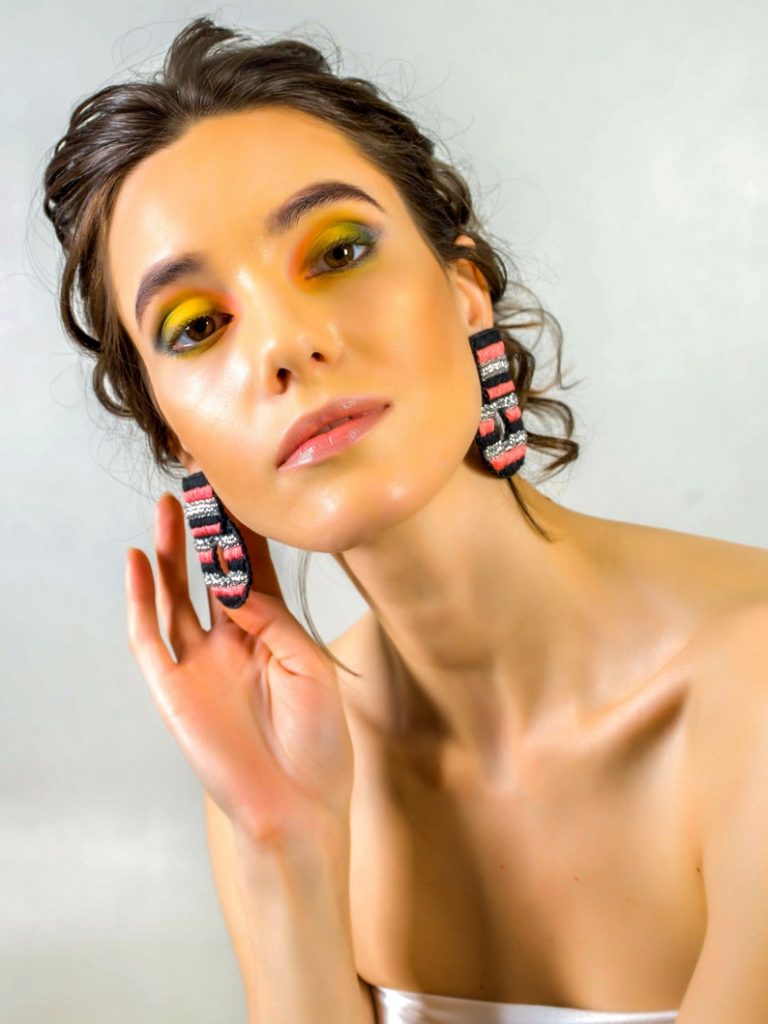 You'll know that you have a round face shape if your face is as long as it is wide. Both your forehead and jaw are rounded, and you have no angles to your jaw. The sides of your face curve slightly outwards, resulting in a circular appearance.
From Elizabeth Olsen, Chrissy Teigen, Ginnifer Goodwin, and Selena Gomez — people with your face shape are recommended to wear earrings that can help make your face more elongated and angular. Because of this, you should opt for dangling, square, or spiky earring styles.
If you have a round face shape, here are some of the earrings that will suit you best:
Long White Lavender Balinese Earrings

Moonlight Lavender Dollhouse Earrings

Stardust Earrings
Square Face
Just like a round face shape, you have a square face if it's as wide as it is long. But the only difference is that the sides of your face have minimal curves and your jaw is more angular. If you look in the mirror, you'll also notice that your forehead, cheeks, and jaw are about the same width.
Celebrities that have the square face shape are Keira Knightley, Angelina Jolie, and Lucy Liu. To balance and soften your strong and angular features, it's recommended to wear earrings with round edges. Hoops are also a great idea!
If you're looking for statement earrings for your square face shape, here are some of the best picks:
White Tambourine Earrings

Papaya Earrings

Silver Roulette Earrings
Diamond Face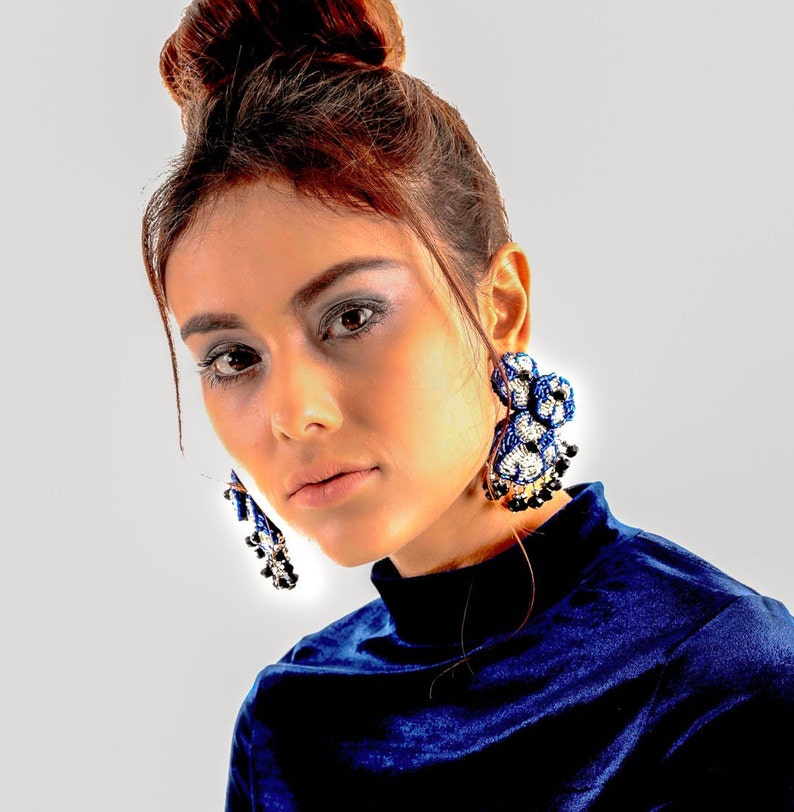 You have a diamond face shape if your cheeks are the widest part of your face. Your jaw and forehead are much narrow, and your chin is slightly pointy. Your most distinct facial feature is your high cheekbones. 
Jennifer Lopez, Vanessa Hudgens, and Halle Berry are only some of the celebrities with diamond face shapes. If you're looking for earrings that are flattering for your face shape, go for jewelry pieces that sit near your ears. If you prefer dangling pieces, choose ones that are wider at the bottom to help fill up the lower portion of your face.
Here are some of the earrings that will suit your diamond face shape:
Blue Flower Garden Earrings

Gold Member Earrings

Cucumber Earrings
Heart Face
A heart face shape is similar to a diamond one in the sense that you have a pointed chin and high cheekbones. The only difference is your hairline, which is the widest part of your face. You may or may not have a widow's peak on your hairline — which is a downward V-shape at the center of your forehead.
Celebrities such as Kourtney Kardashian, Reese Witherspoon, and Chloe Grace Moretz all share the same heart face shape. To show off your jawline and cheekbones, choose statement earrings that are on the longer side. Chandelier or teardrop earrings are recommended!
If you have a heart face shape, here are the earrings that will best suit you:
Key Takeaway
Finding the best earrings for your face shape is helpful because it will make your shopping experience more convenient. Knowing the styles that suit your curves and lines will help you focus on the designs and patterns that speak to your fashion sense and personality. 
If you're looking for the best earring styles for your face shape, you can browse our products here at Flutter Statement Jewelry! We have a long list of statement earrings that will not just fit your face shape but also your personal style.
Make your Design Happen
Provide us your email and we'll send you a quote and instructions on how