You have not viewed any product yet!
Select Currency
FOX v.1.4.1.1
+
Enchanted Body Jewels 2021
Enter our world of magic, a world where there are no boundaries to the imagination. From mythical dreams, colour spectrums, and storybook names, this collection creates otherworldly and unfamiliar showpieces that bewitch the eyes and spark the soul. The inspired play of colours, elements, and enchantments create an endless trance of reverie.
Davy Jones Locker 2021
Our Davy Jones Locker belt catches the spirit of the ocean. The showpiece is made of deep blue and green agates, cylindrical teal blue agates, green cat's eye, round teal blue foil Murano beads, Australian chrysoprase, amazonite, round earth amazonite, African turquoise, tiger's eye, jade and white pearls.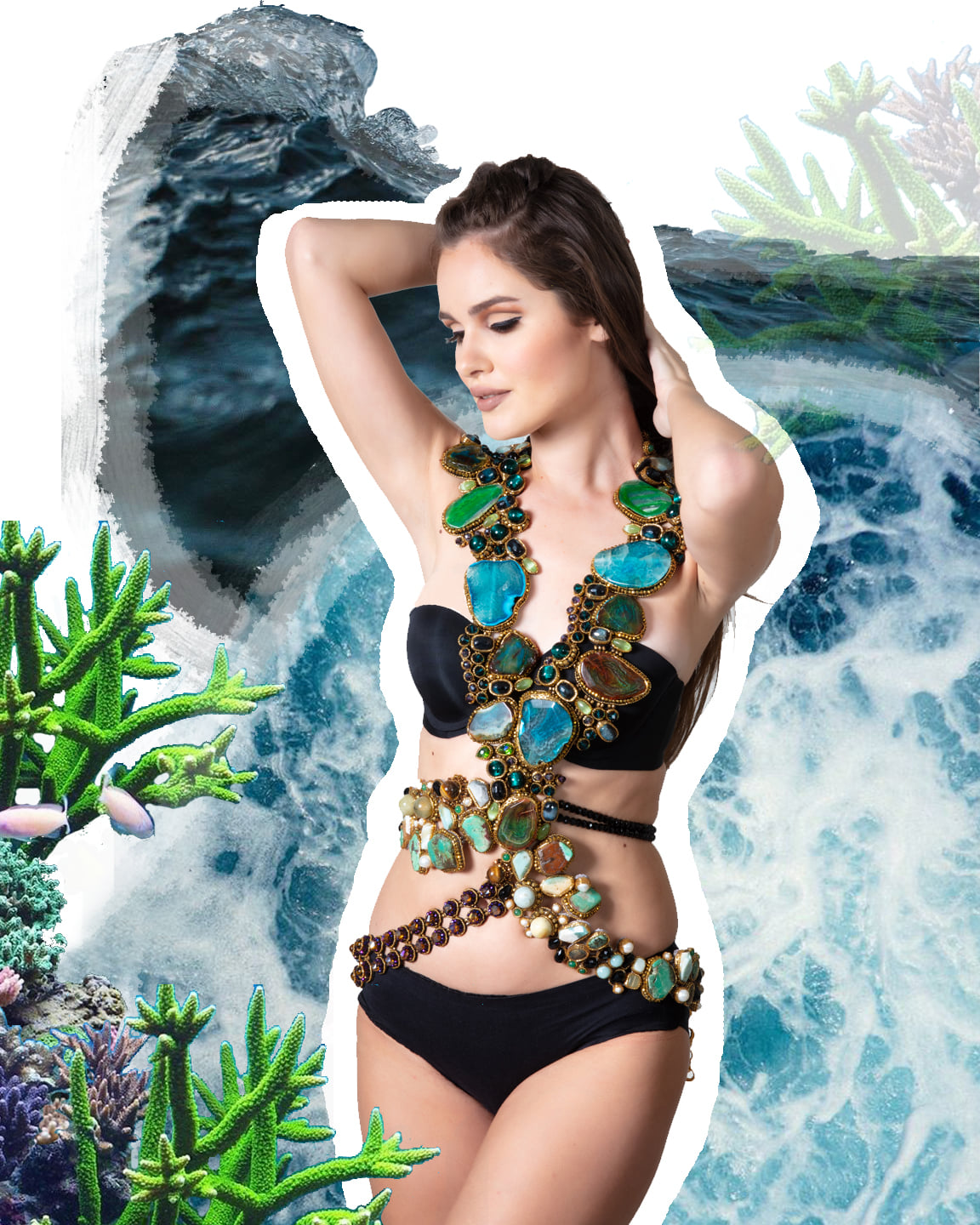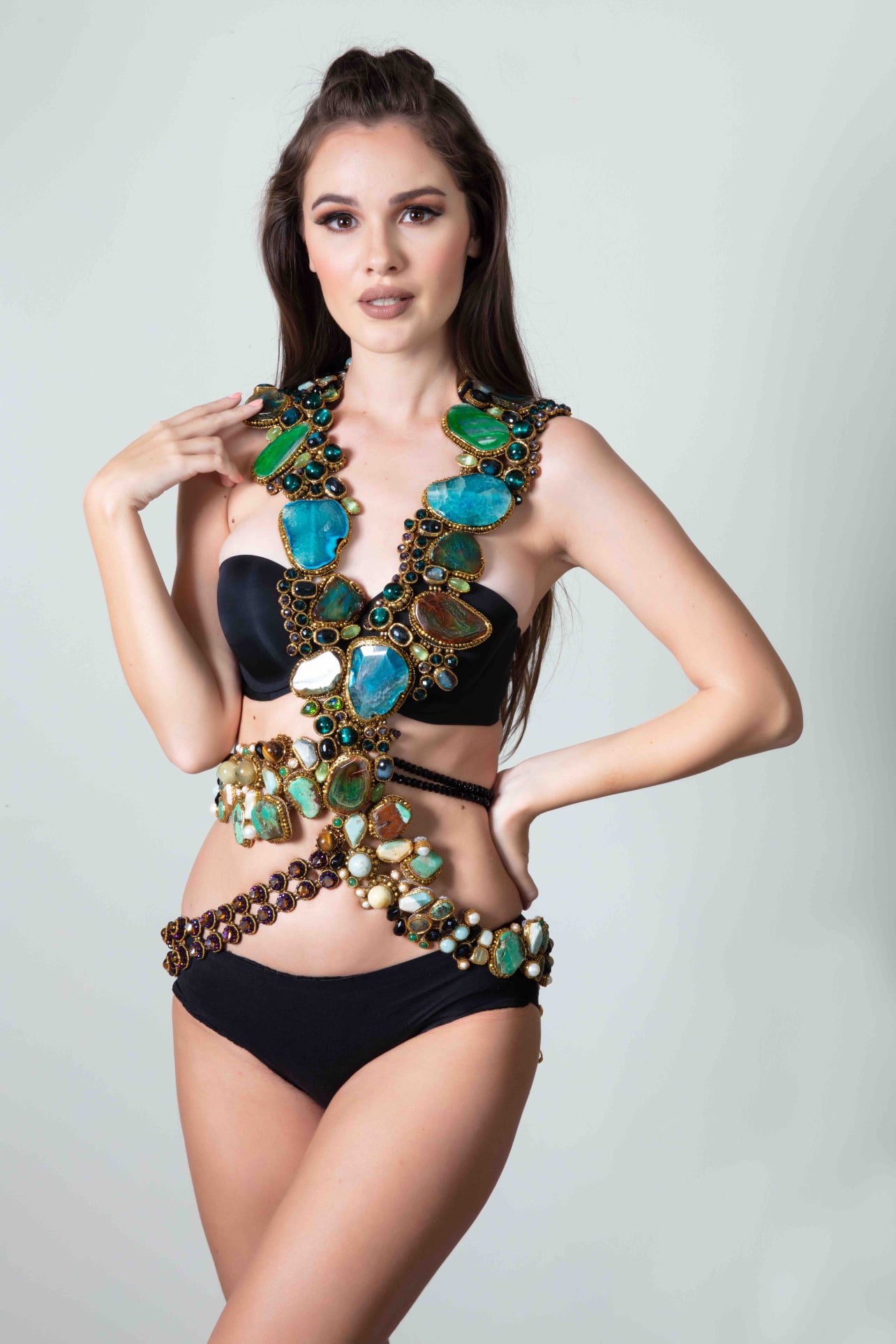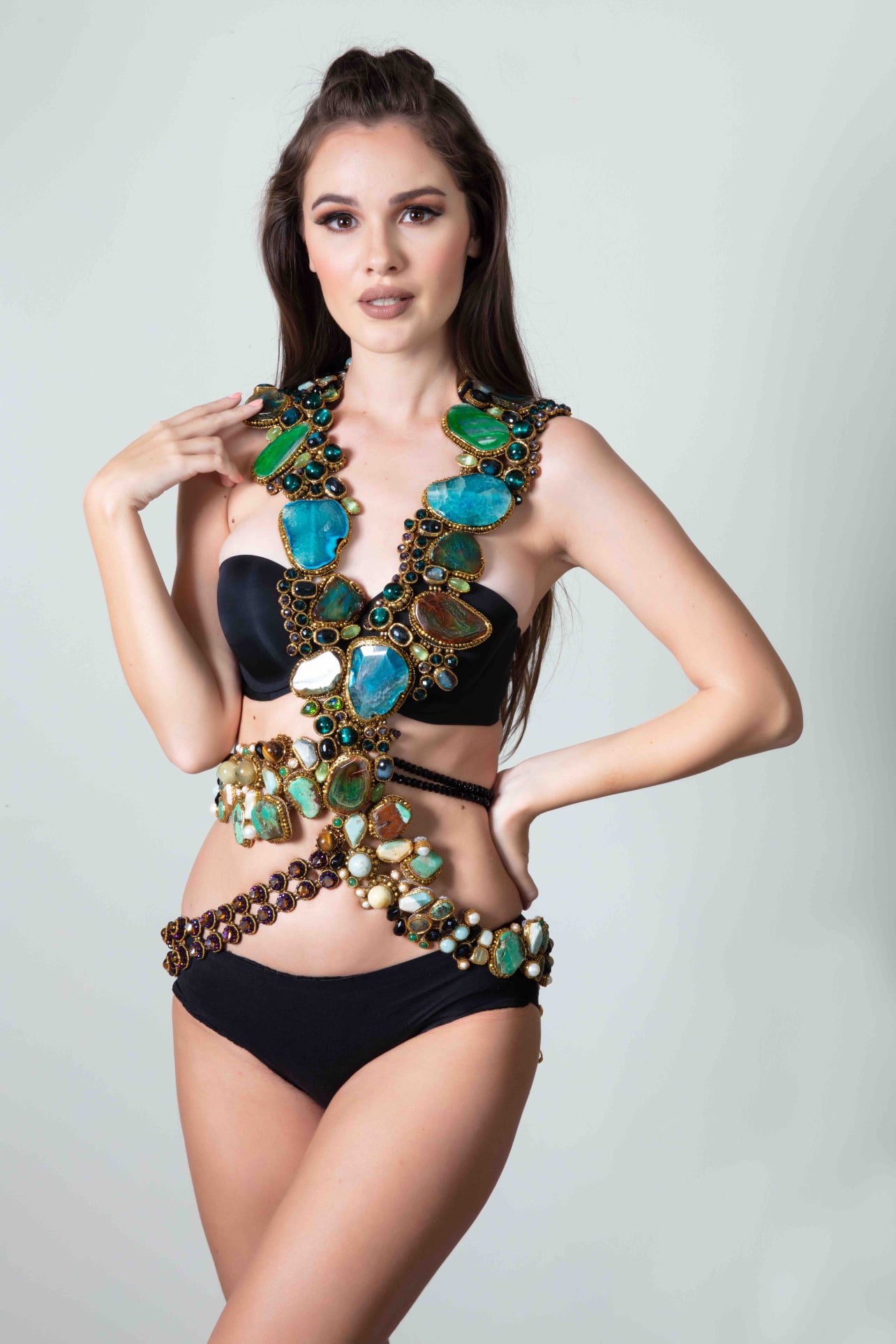 Garden of Eden 2021
Garden of Eden. Like a piece of heavenly paradise, this jewellery vest is made out of candy Murano beads, green African aventurines, garlic shells, hammer shells, and white freshwater pearls.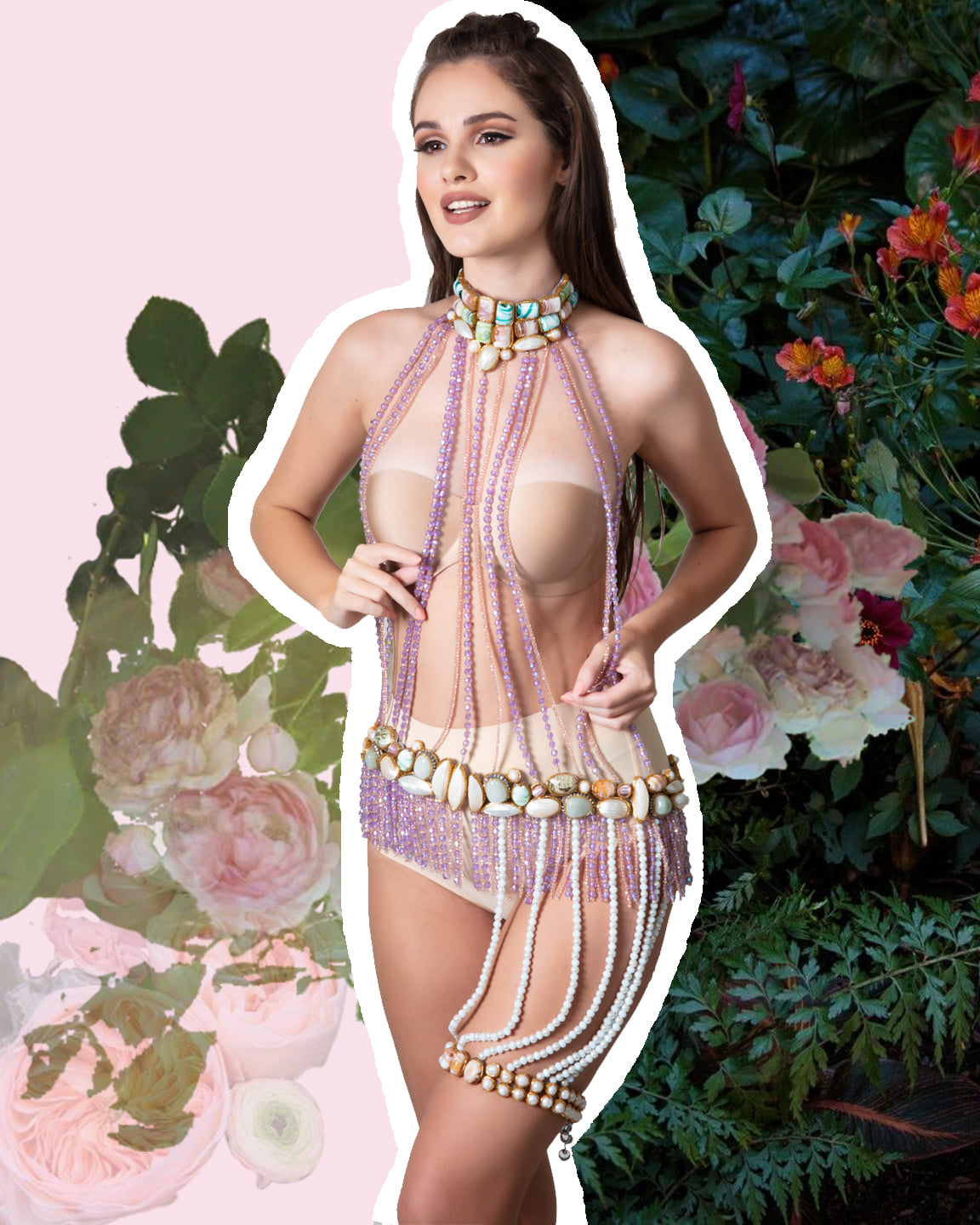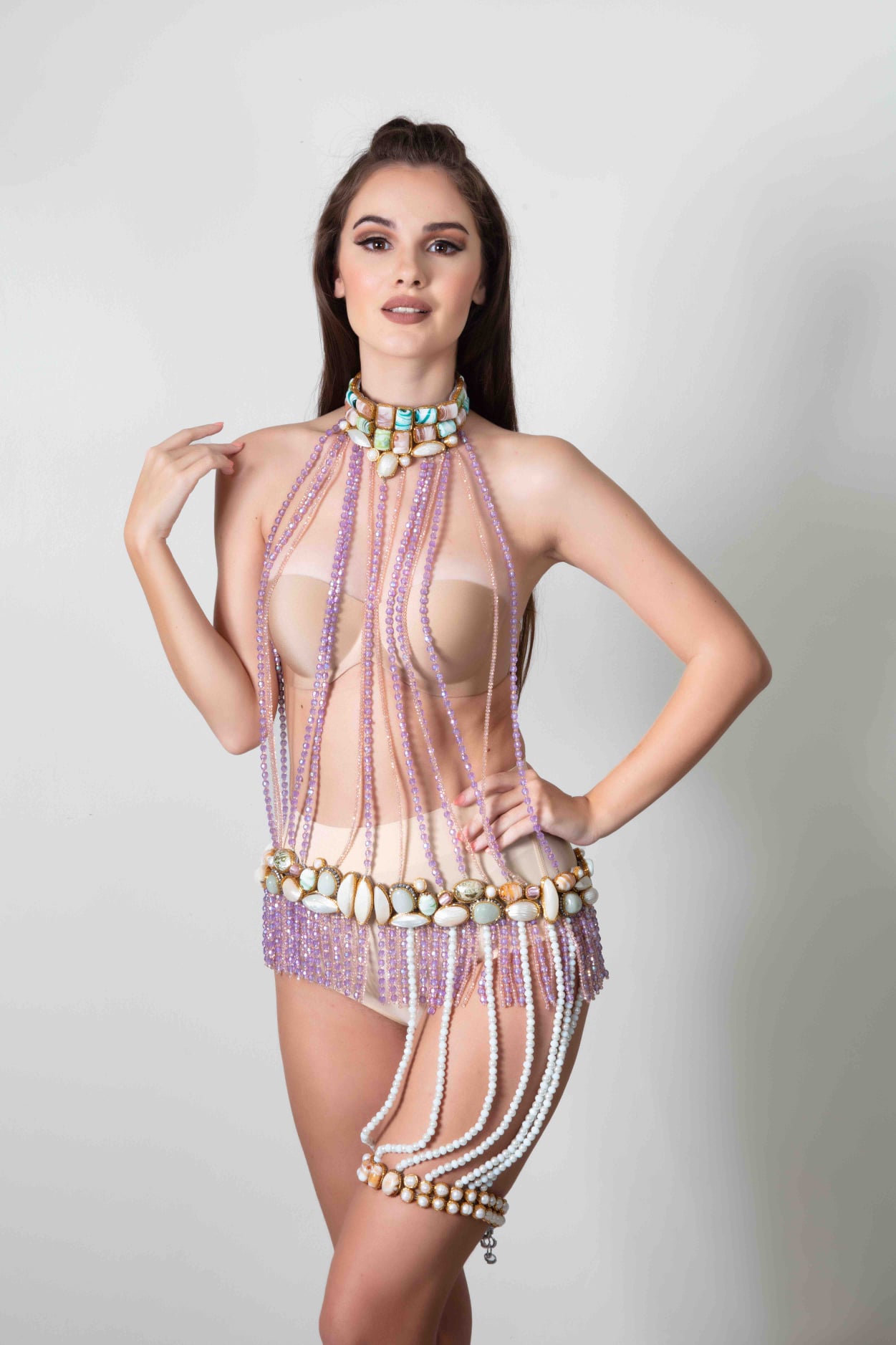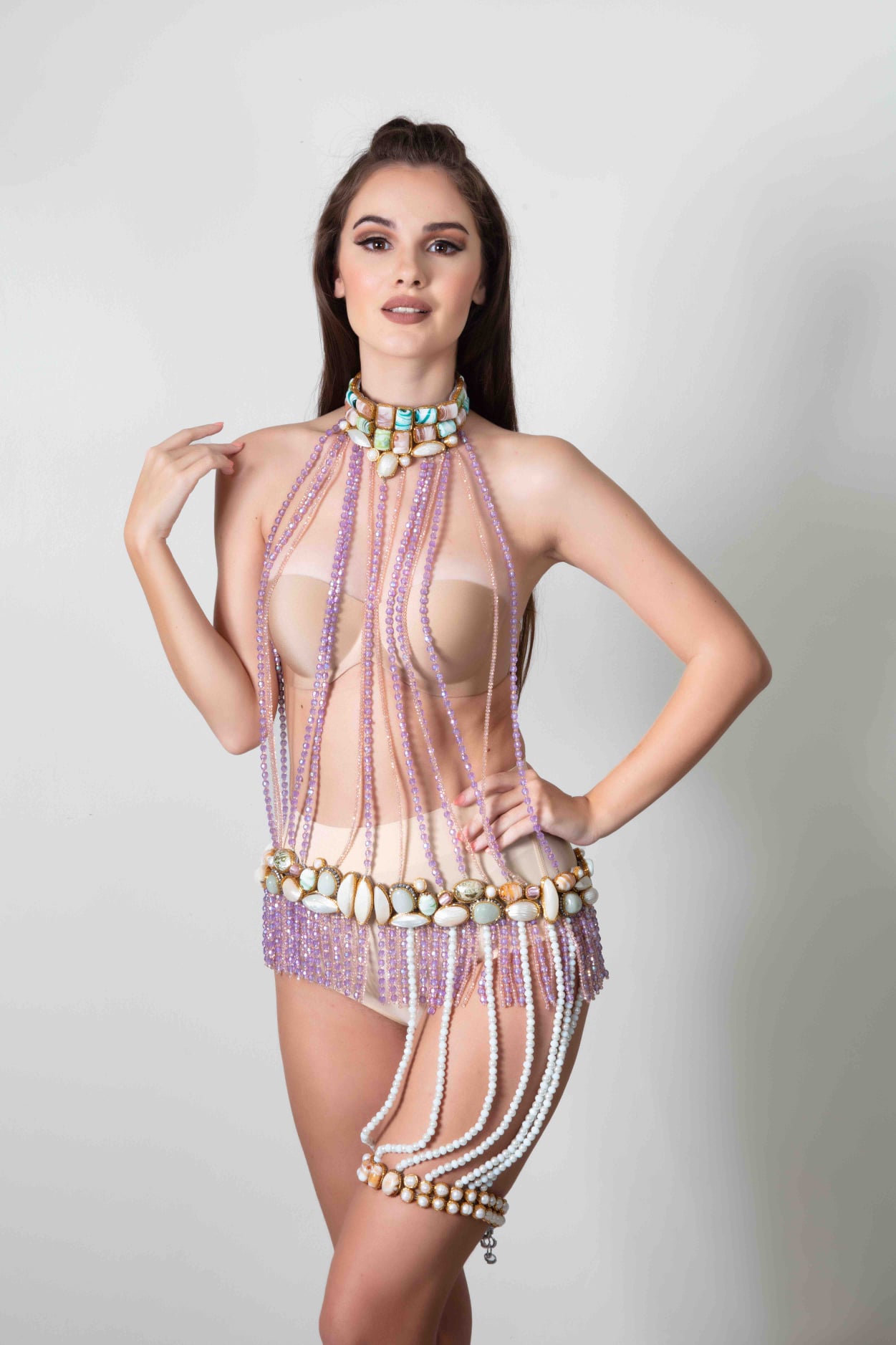 Alice in A Wonderland 2021
Alice in a Wonderland. This full body piece is made of gray Botswana agates, Cape amethysts, smokey quartz, hematite, and fire flash polished crystals. The dark whimsical piece is filled with surprises and adventure.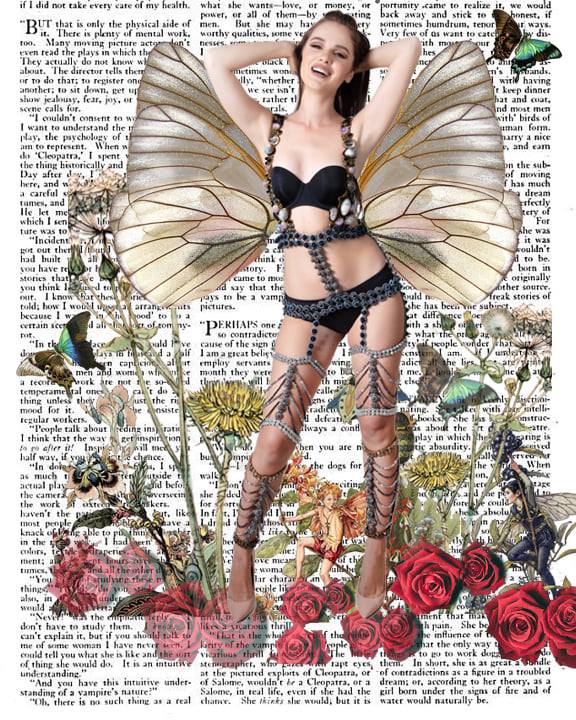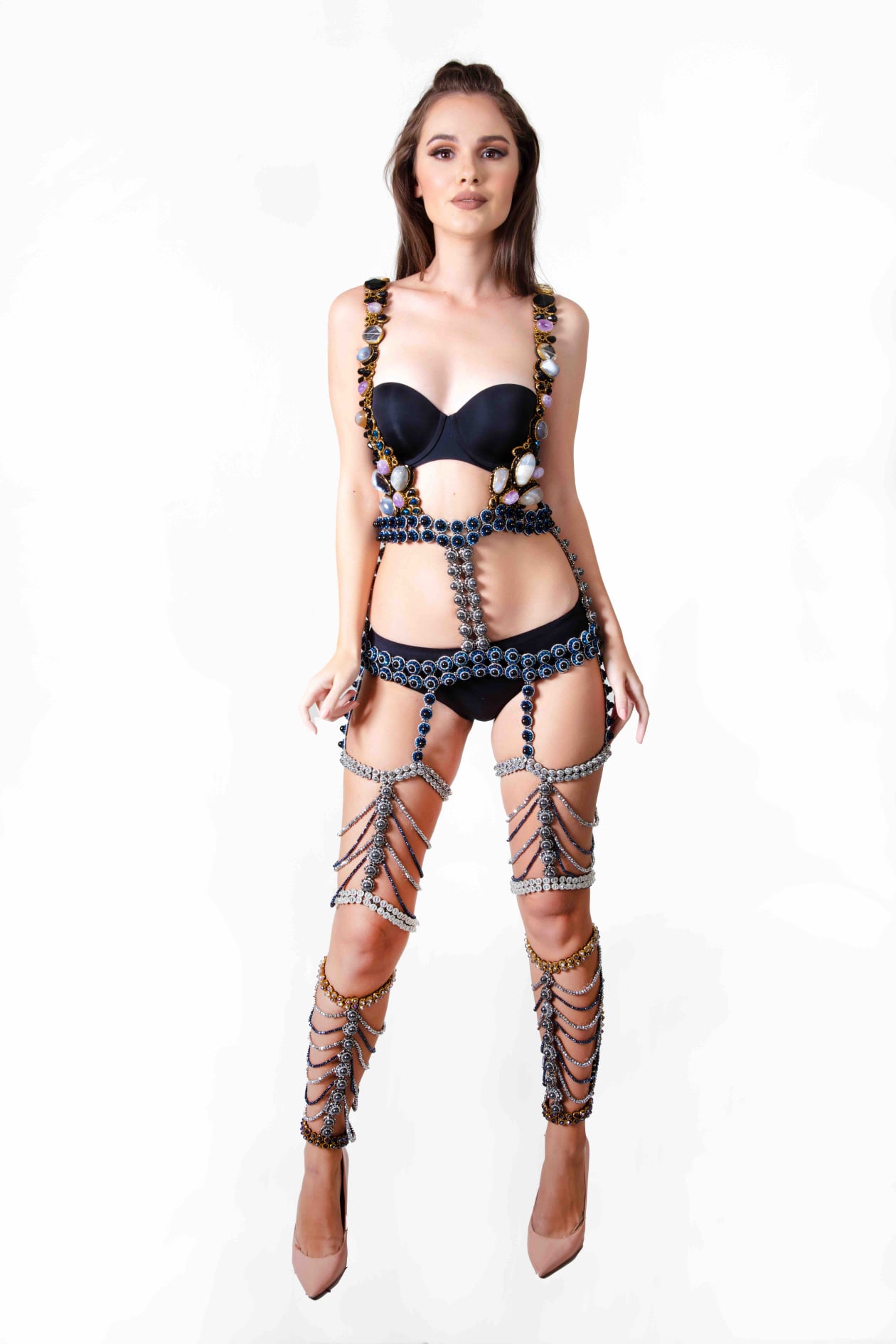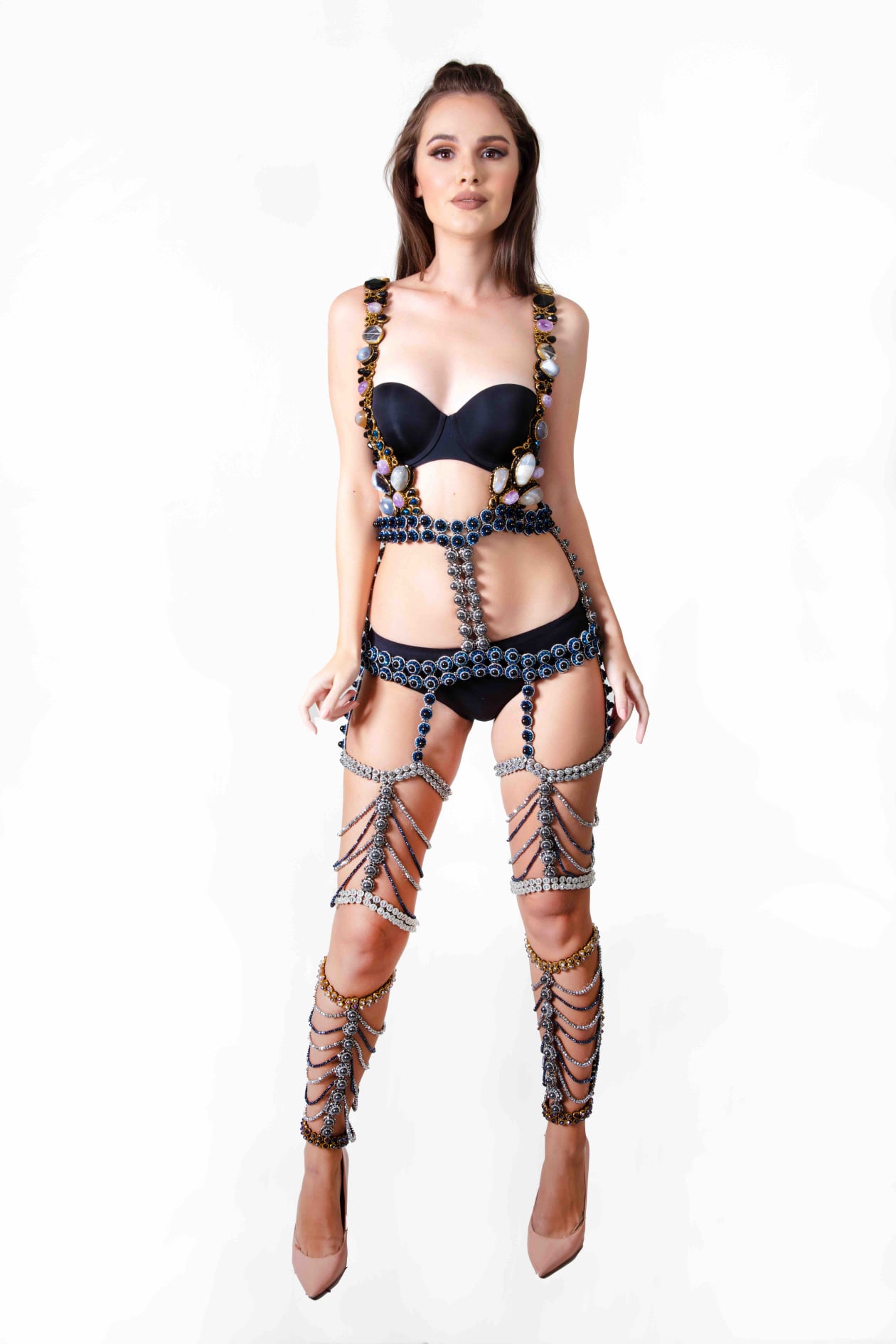 1,001 Nights 2021
1,001 Nights. Inspired by the costumes of bellydancers, this two-piece body jewellery is encrusted with red agates, yellow jades and crystals.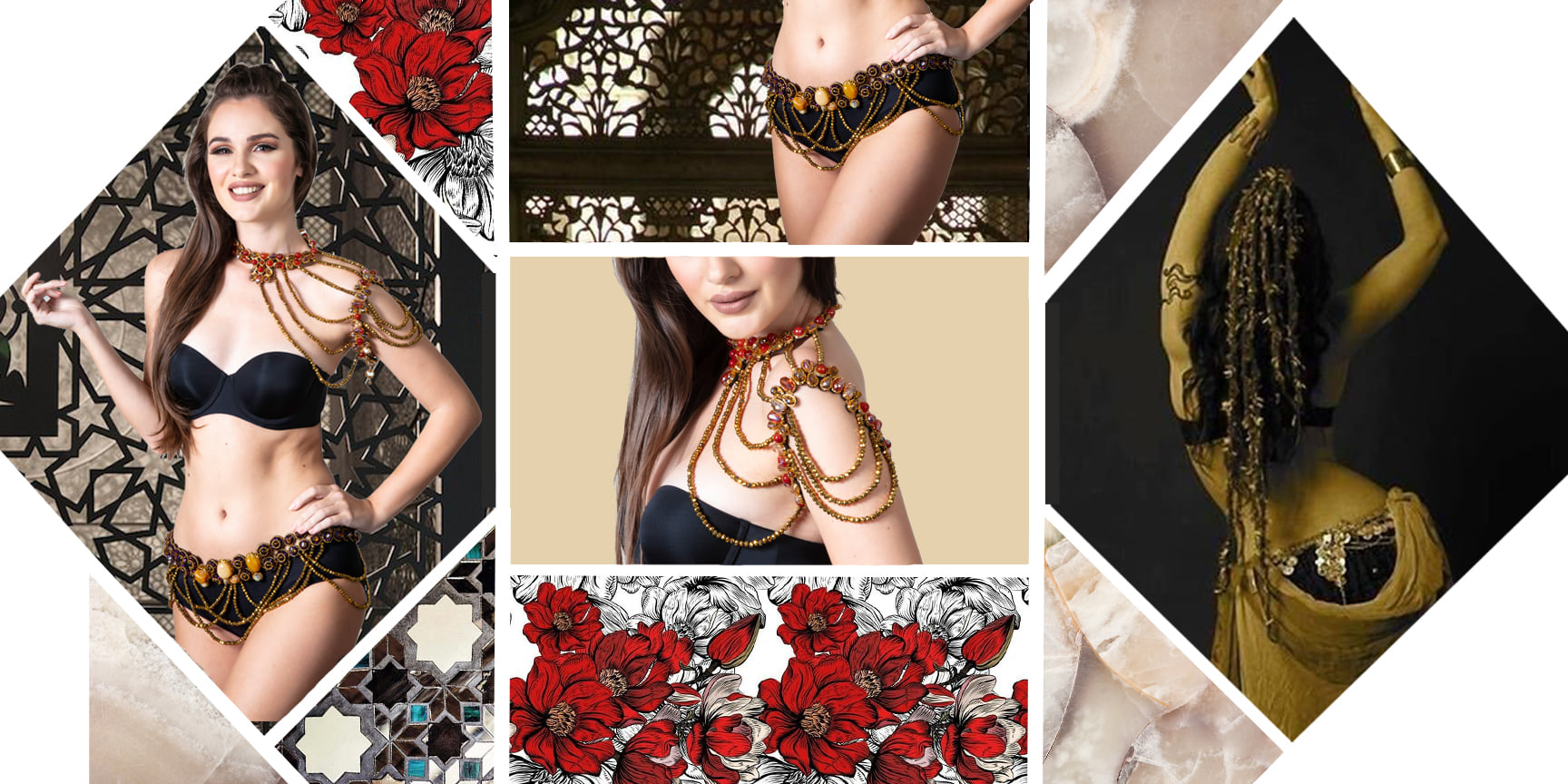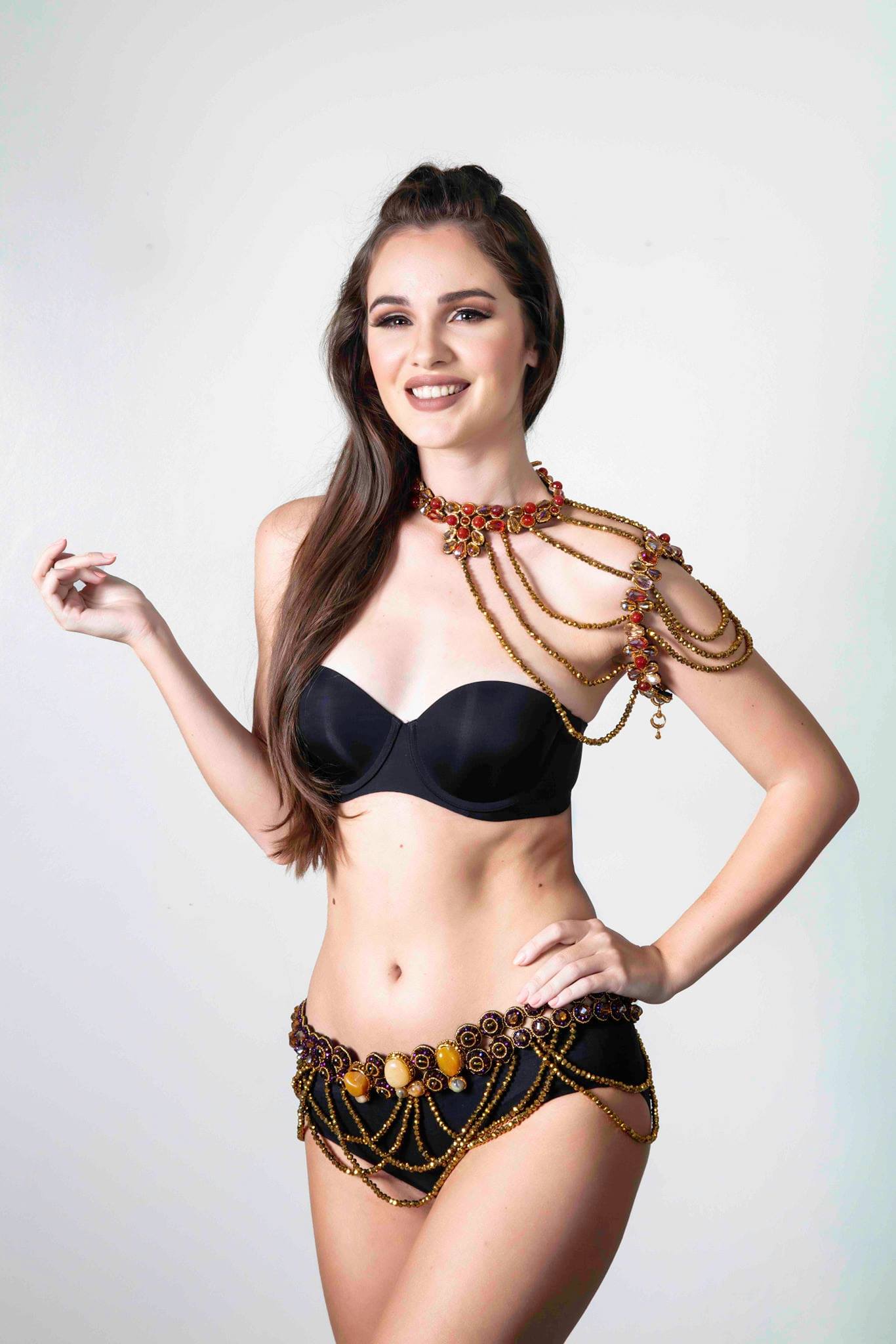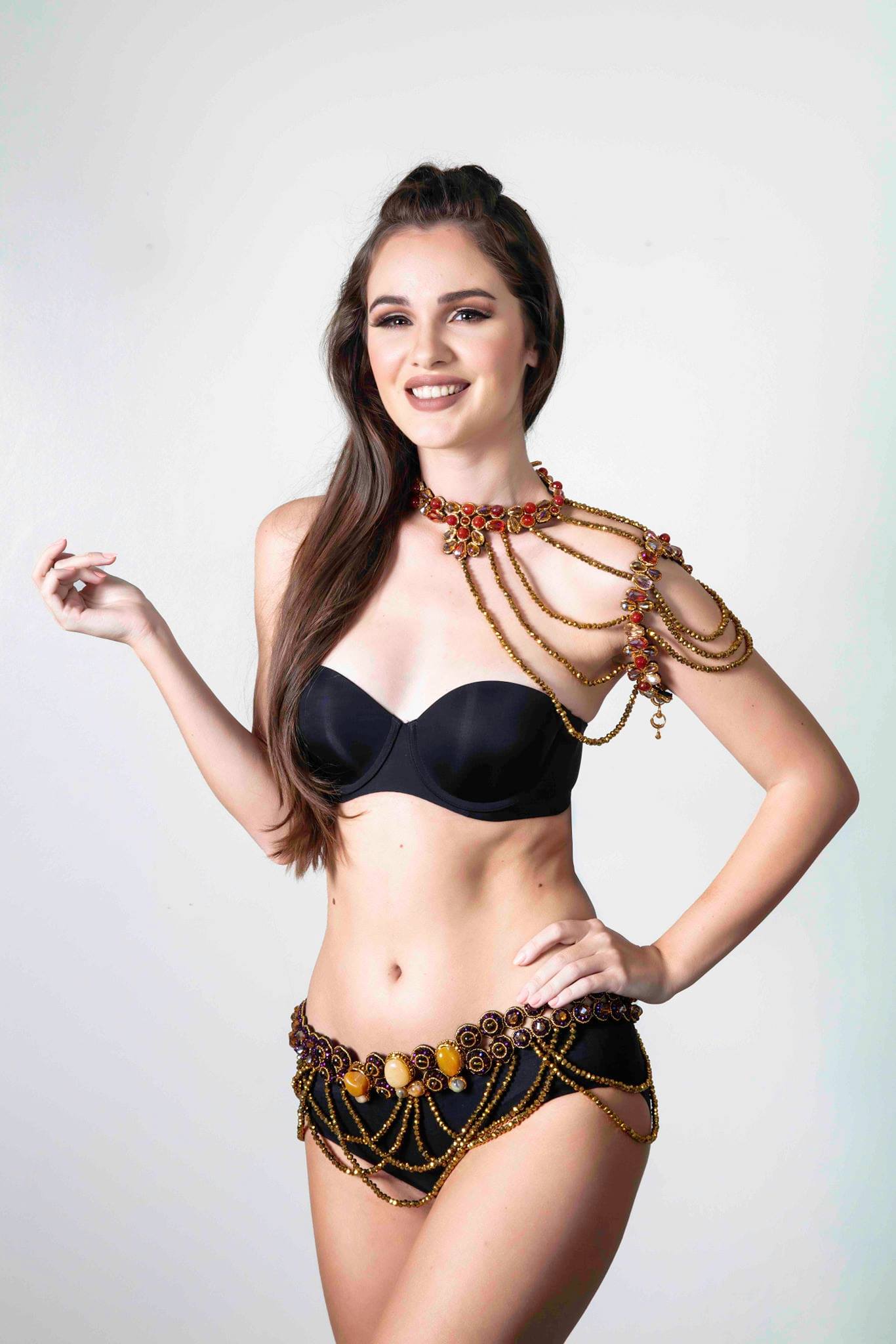 Eclipse 2021
Eclipse. With white rose quartz, spike agates, aura quartz, crystals, this piece is inspired by the white glow of the moon and the shadows of the night.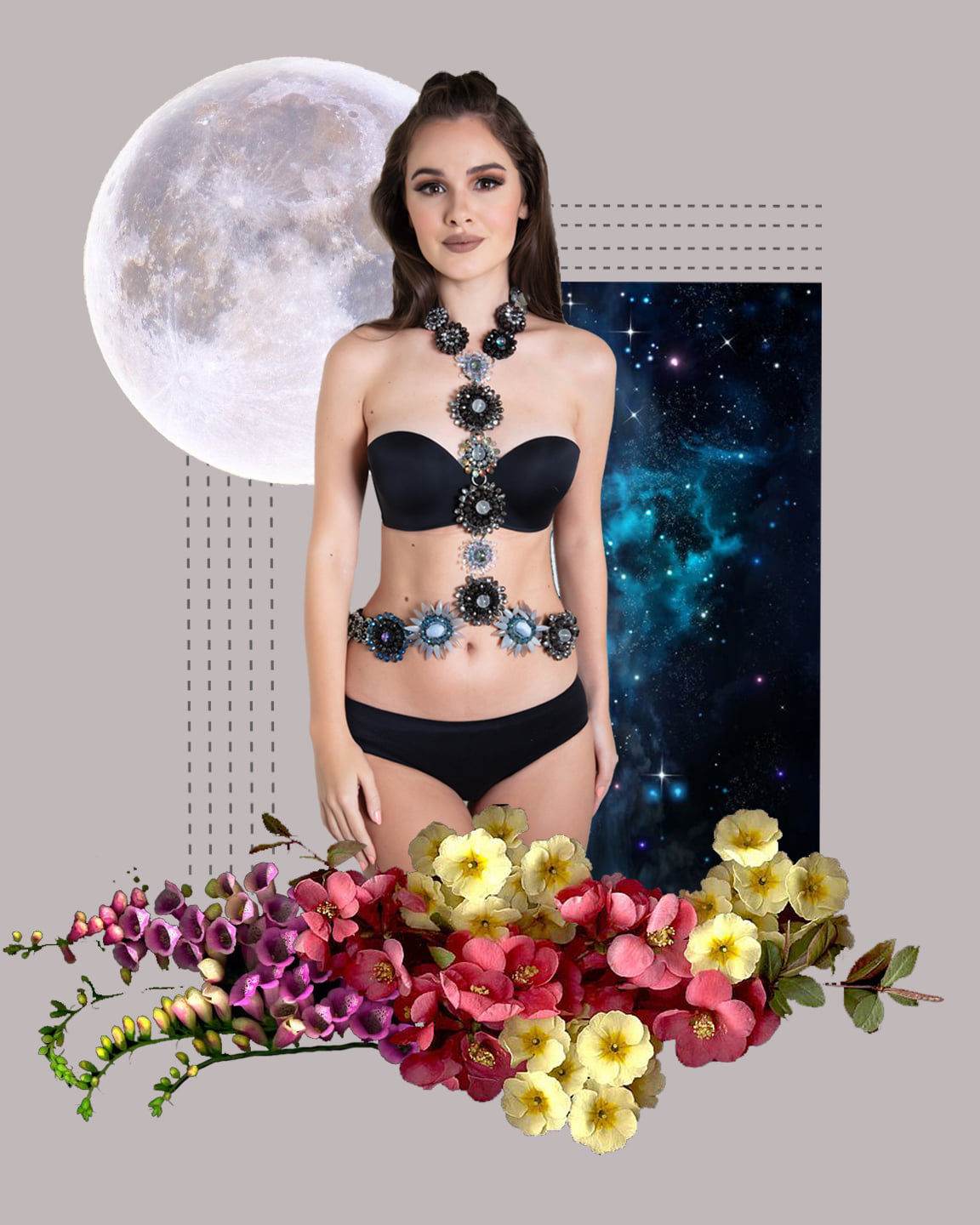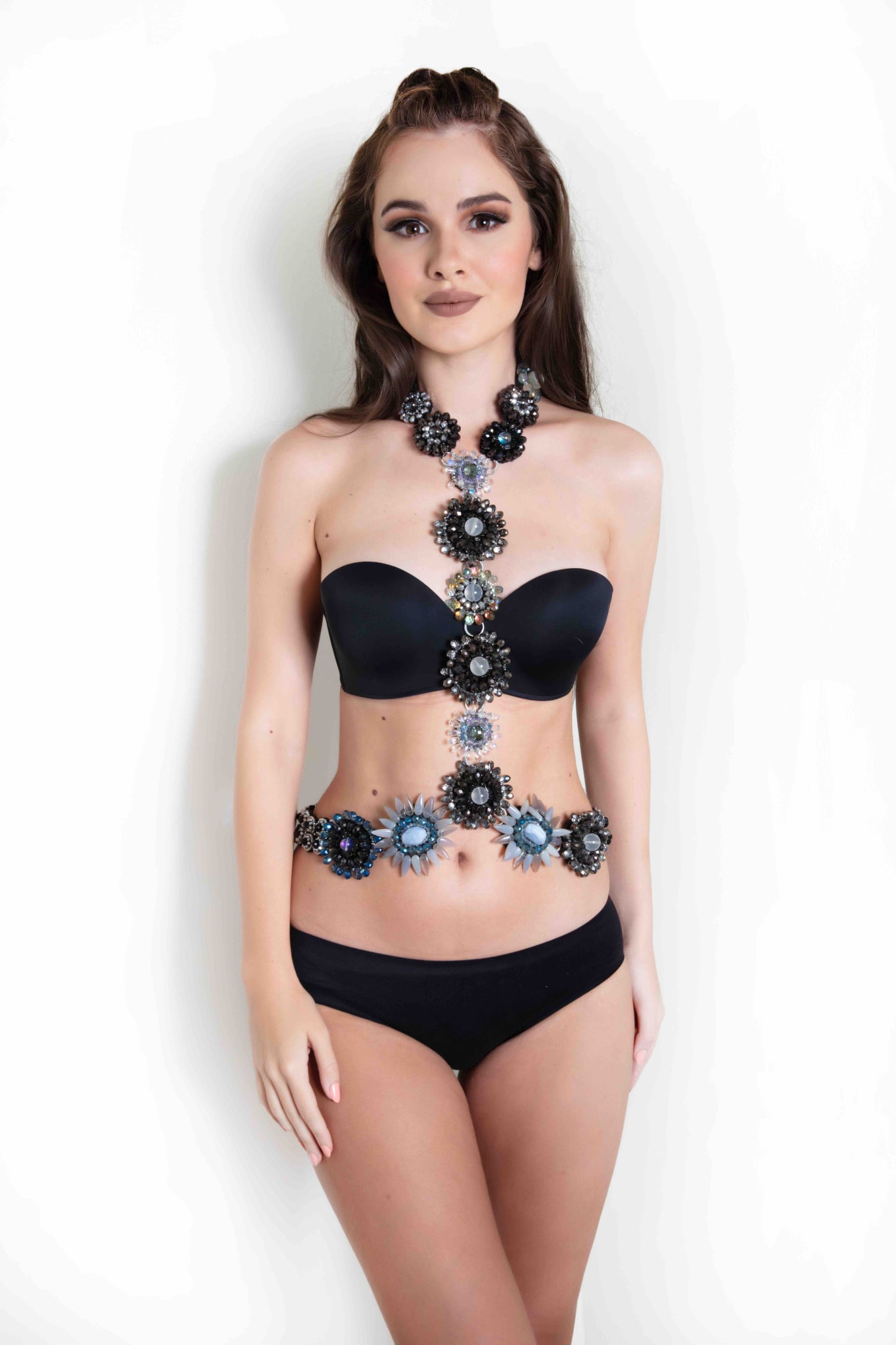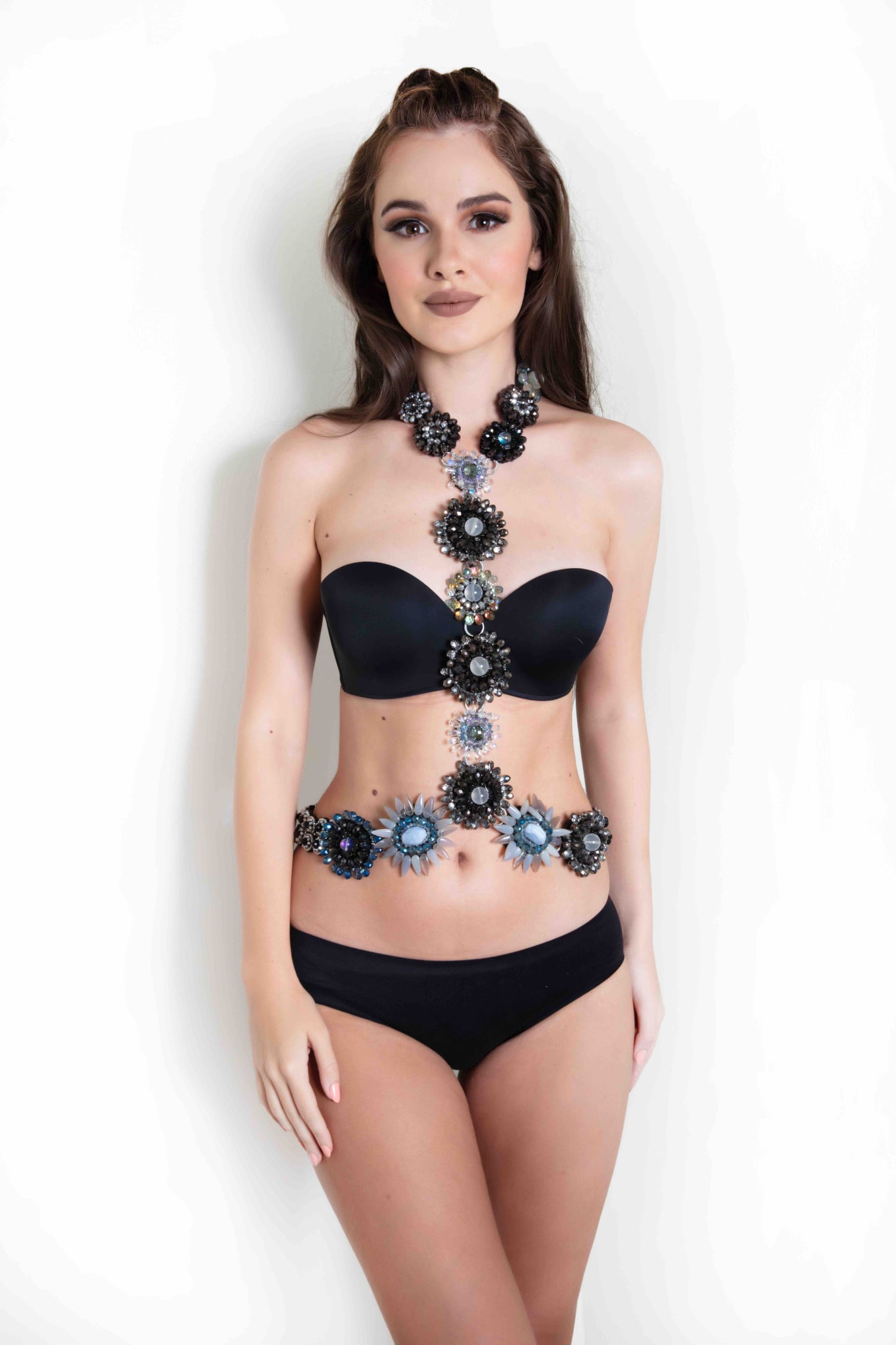 Genie in a Bottle 2021
Genie in a Bottle. Inspired by the costumes of belly dancers, the bralette is made of green African turquoise, gold Indian beads, jade, howlite, and crystals, and the waistbelt is made of Indian beads and candy Murano beads.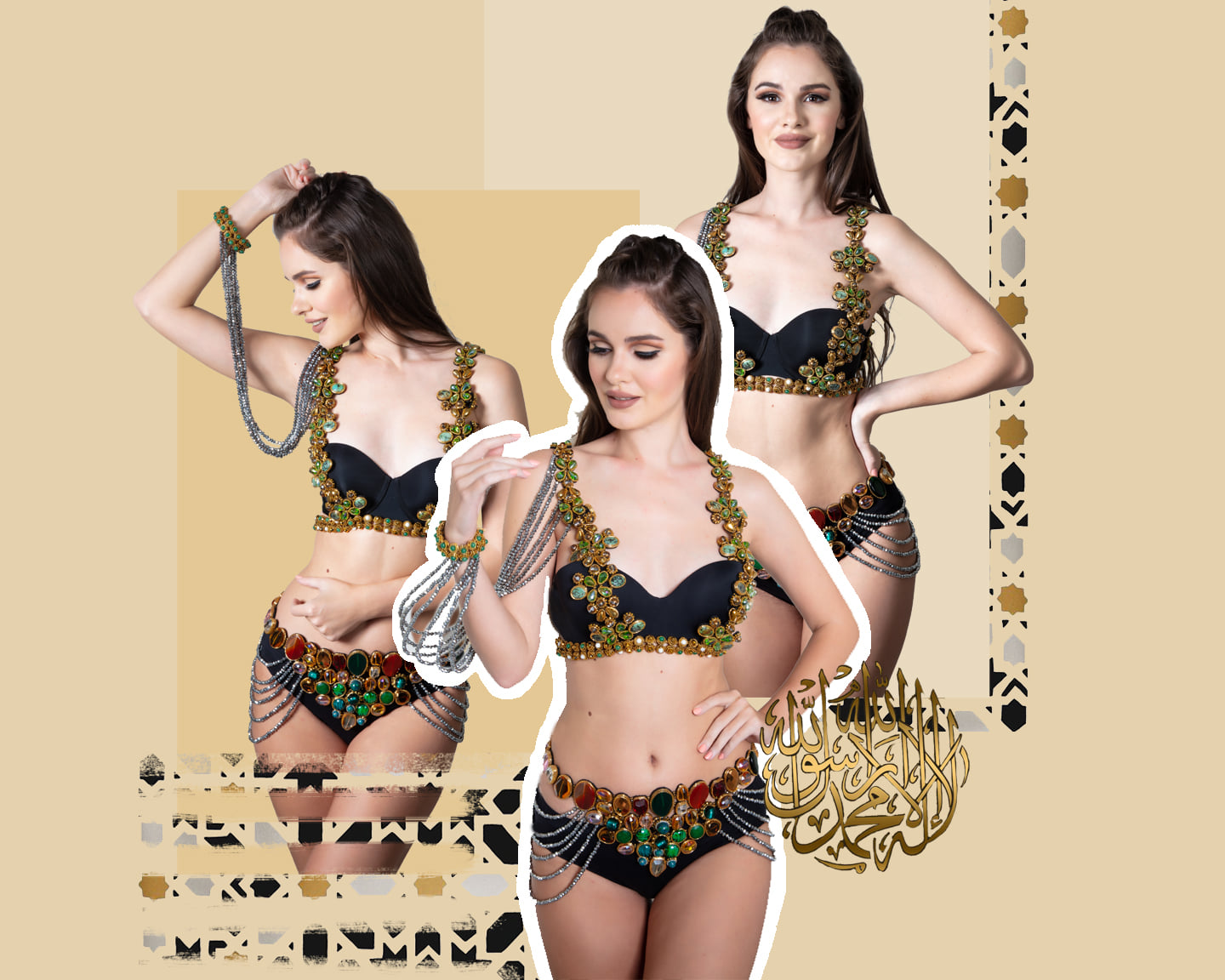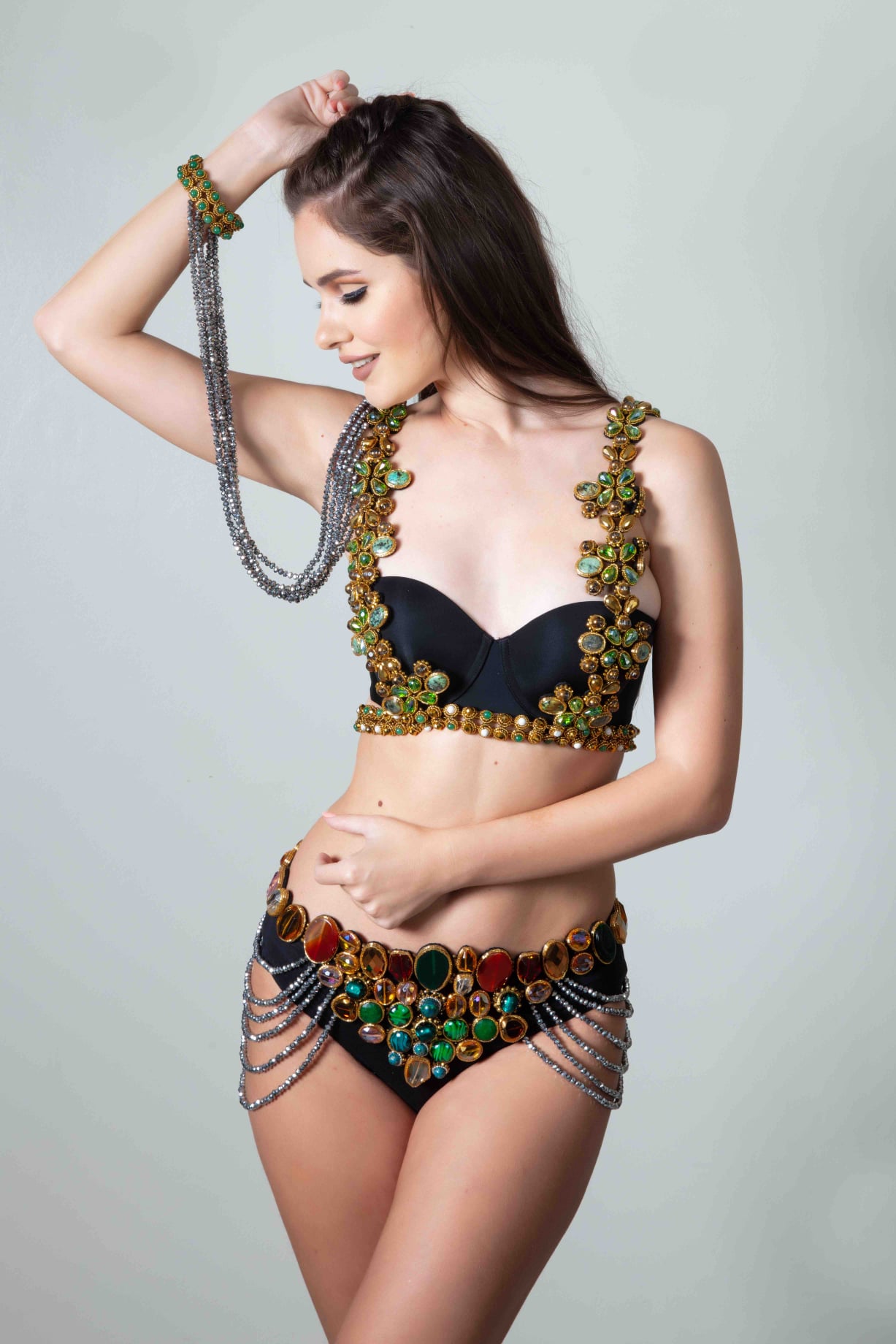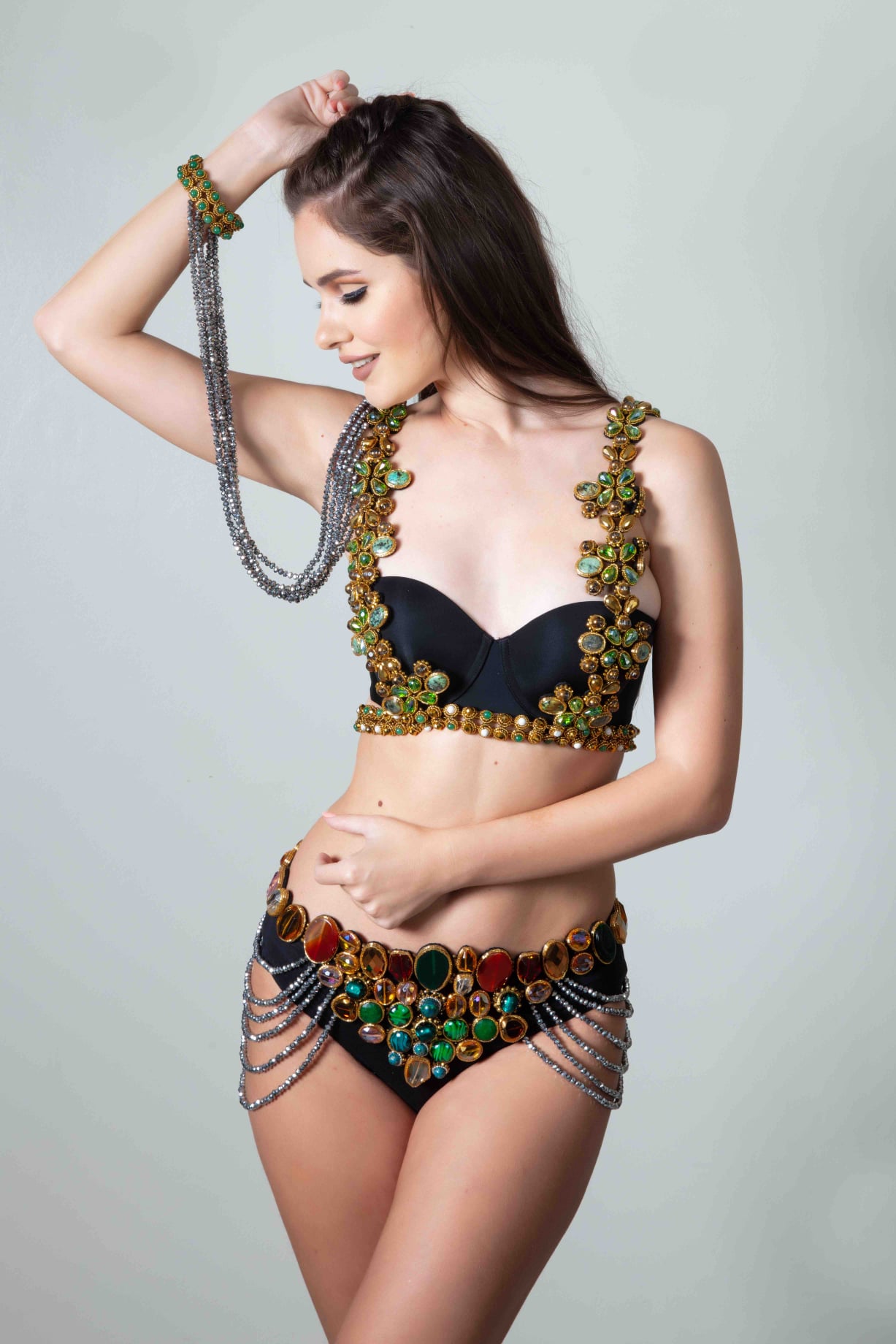 Midsummer Night's Dream 2021
Midsummer Night's Dream. Like a dream on a summer night, this statement neckpiece is made out of yellow jade nuggets, light geode agates, yellow Botswana agates, and pink foil Murano beads.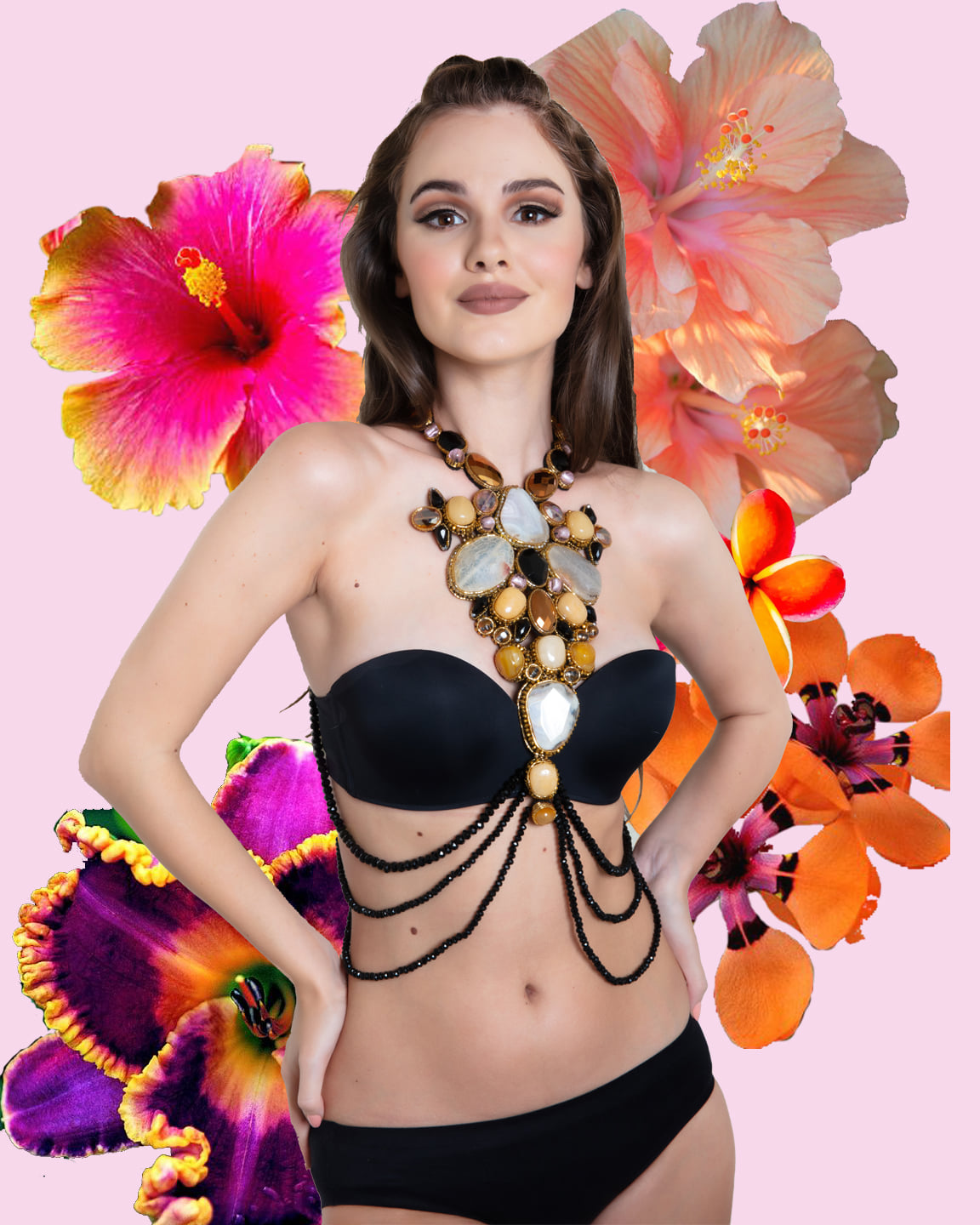 Treasure Island 2021
Our Treasure Island body belt is a brilliant medley of tropical coloured stones that reminds one of the sunny island and its hidden treasures--faceted ruby zoisite, carnelian, fire agates, rubellite, green onyx, agates, and blue apatite.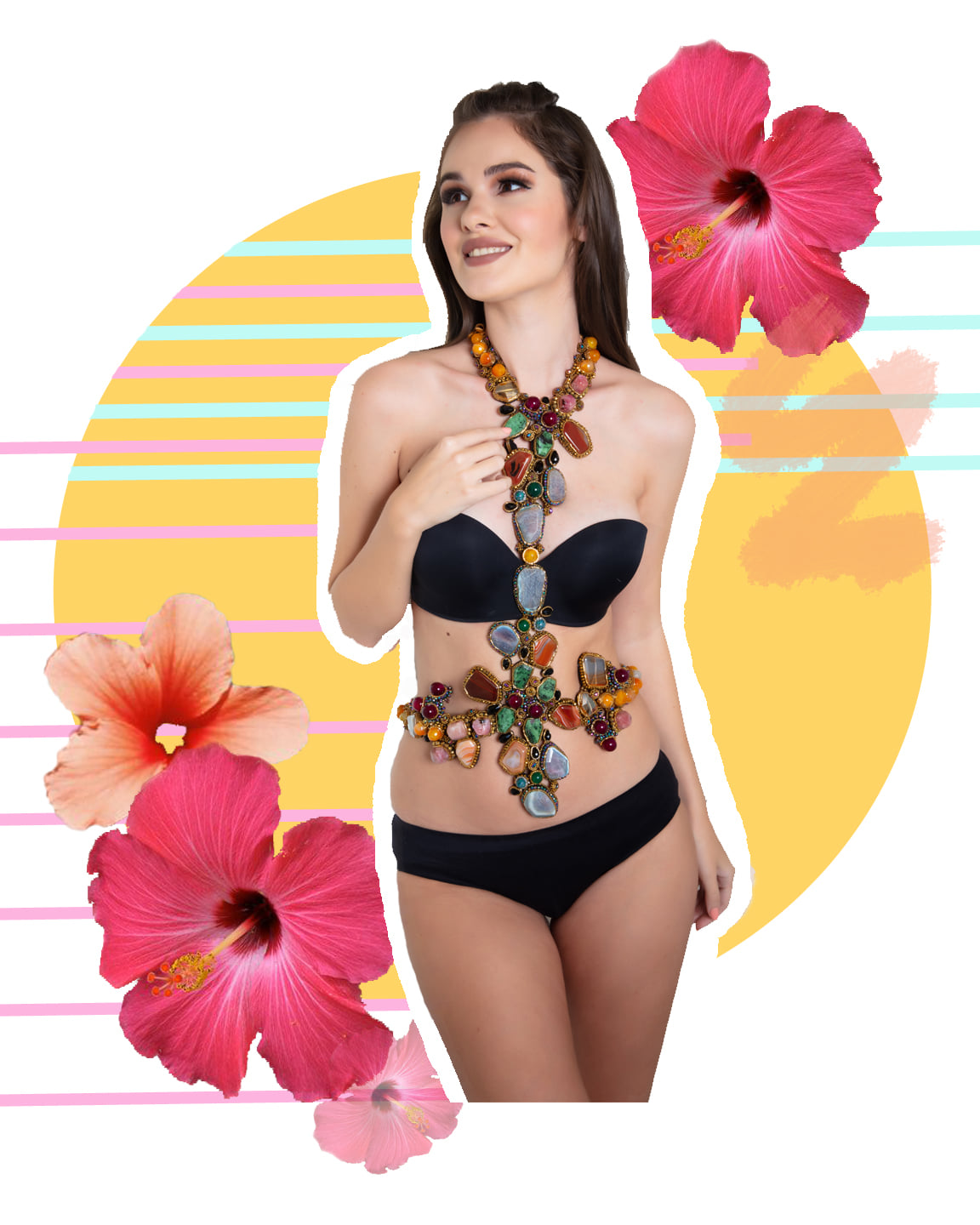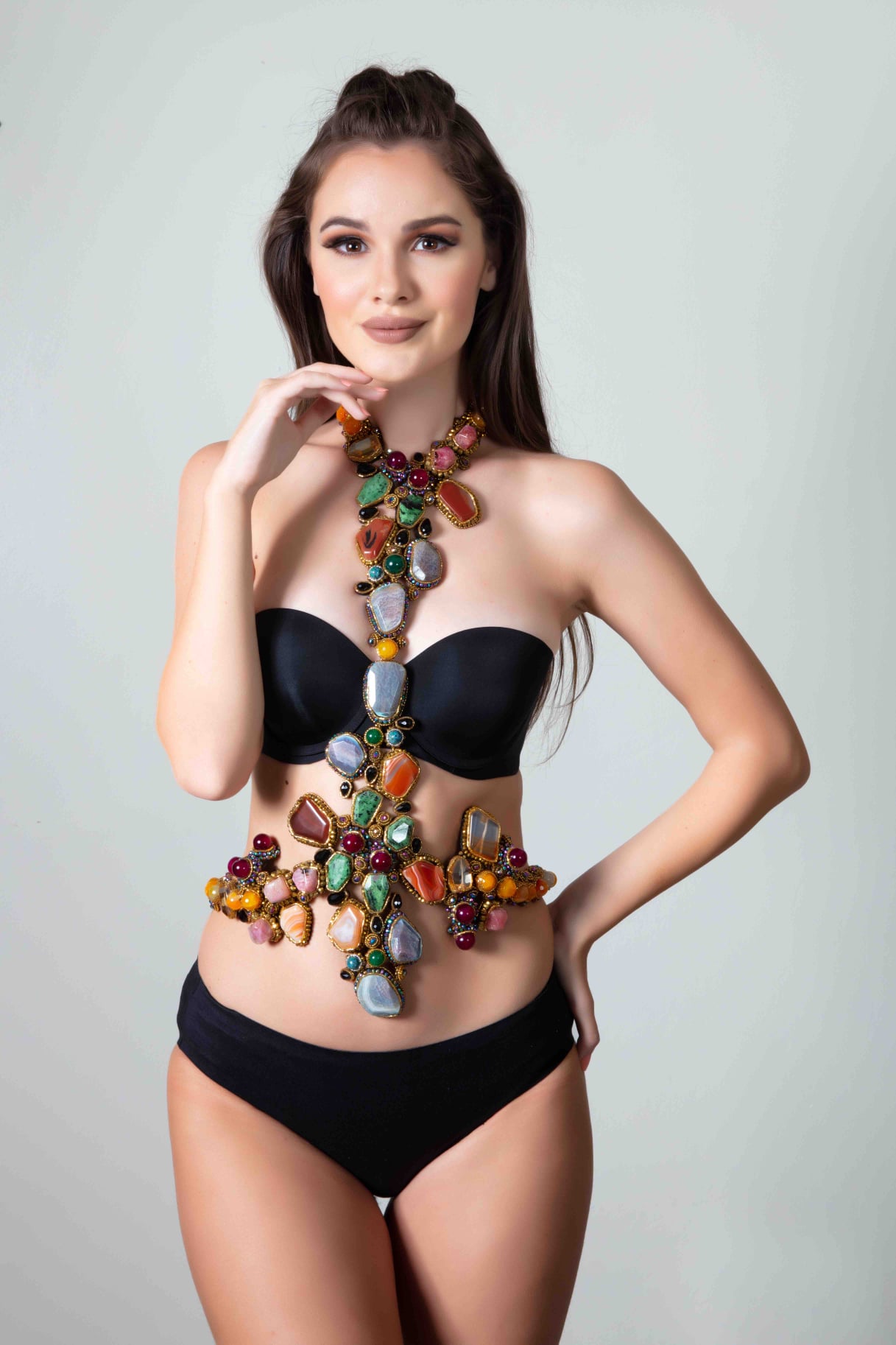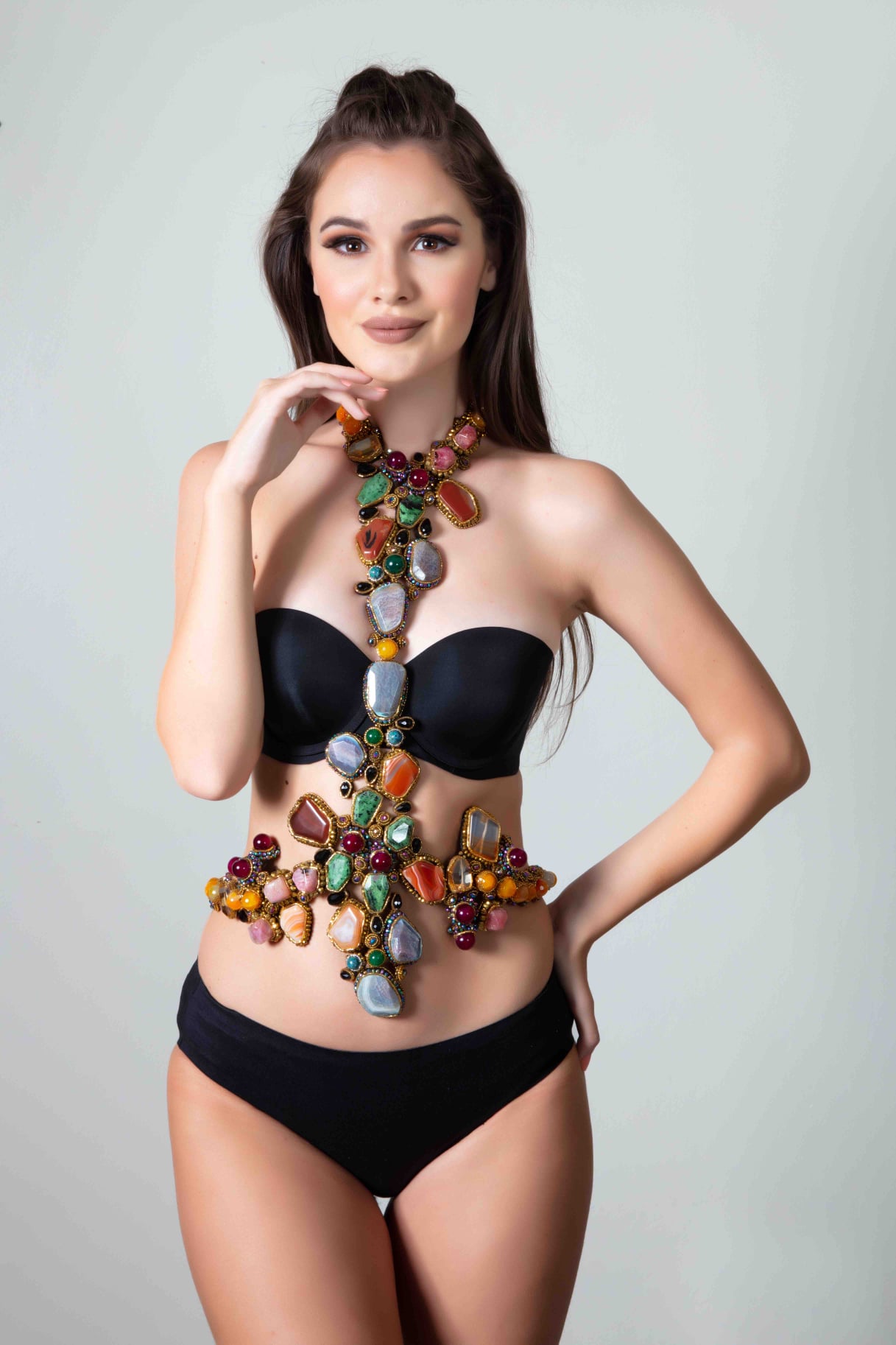 Make your Design Happen
Provide us your email and we'll send you a quote and instructions on how