You have not viewed any product yet!
Select Currency
FOX v.1.4.1.1
+
Collections
Garden of Eden
This pale and translucent jewelry vest made out of candy Murano beads, green African aventurines, garlic shells, green hammer shells, white freshwater pearls, beads and crystals celebrates God's first creation of the woman's body—its beauty, purity and sinlessless. Pure and angelic, its pastel harp adorns the neck to the waist, and the thigh, like enwrapping your body in a piece of heavenly paradise.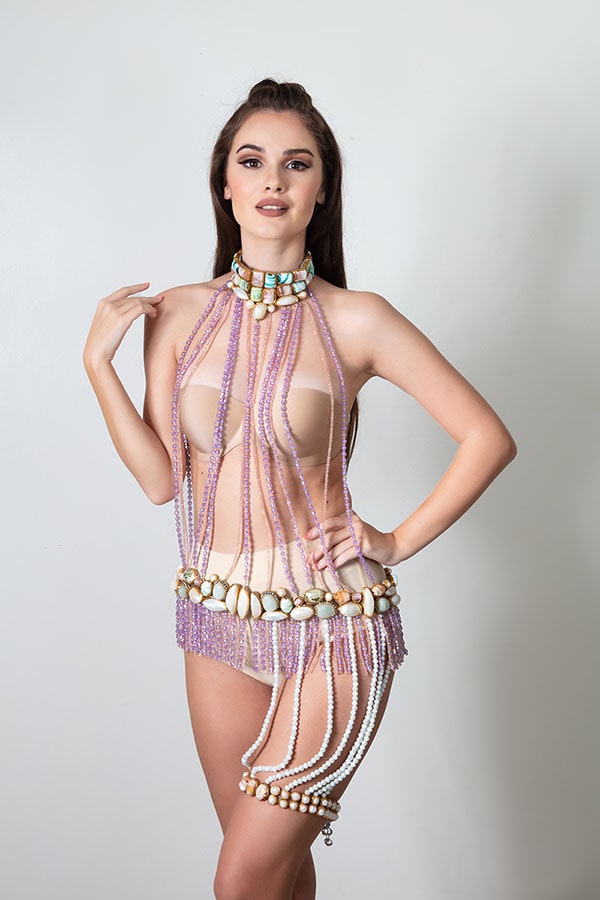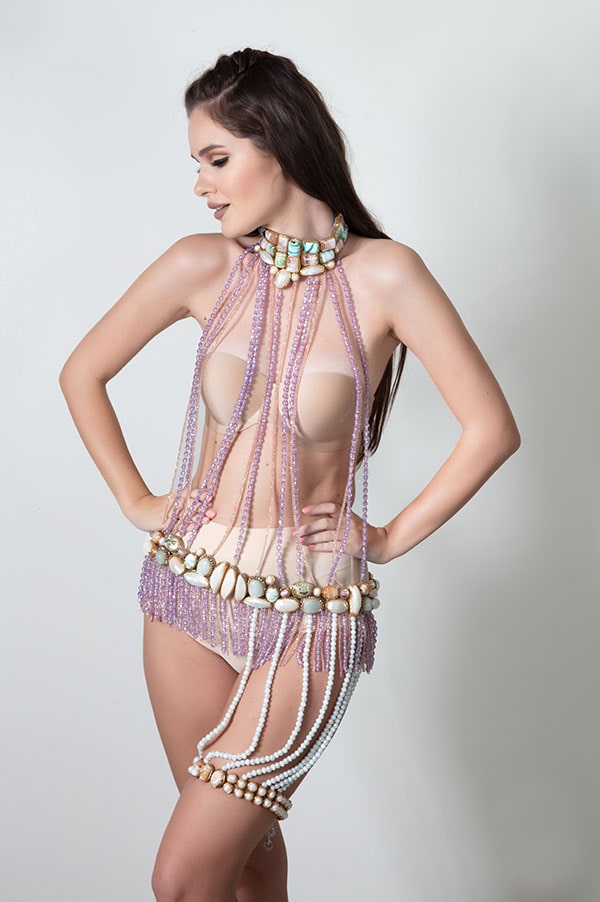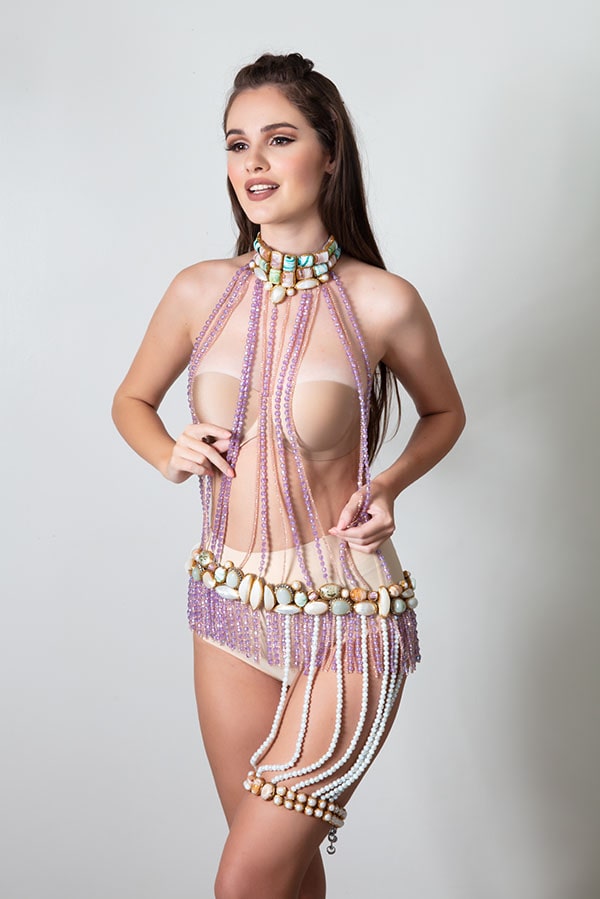 Treasure Island
Discover hidden treasure in this body belt with a brilliant medley of colorful stones-- Carnelian, rubellite, purple fire agate, ruby zoisite, green onyx, blue apatite, crystals. Its bright, tropical hues of oranges, reds, magentas, greens are reminscent of the sunny island, its pristine beaches and the wildlife.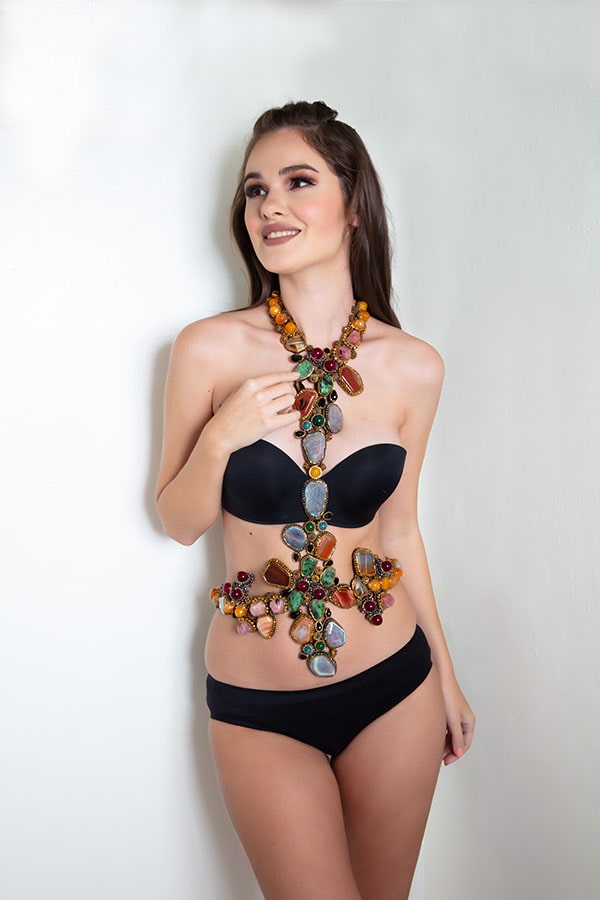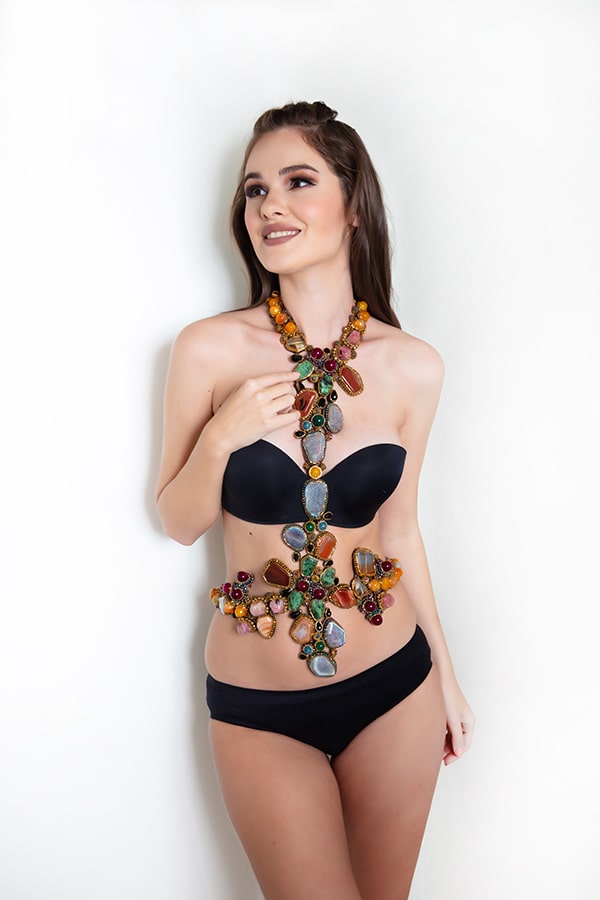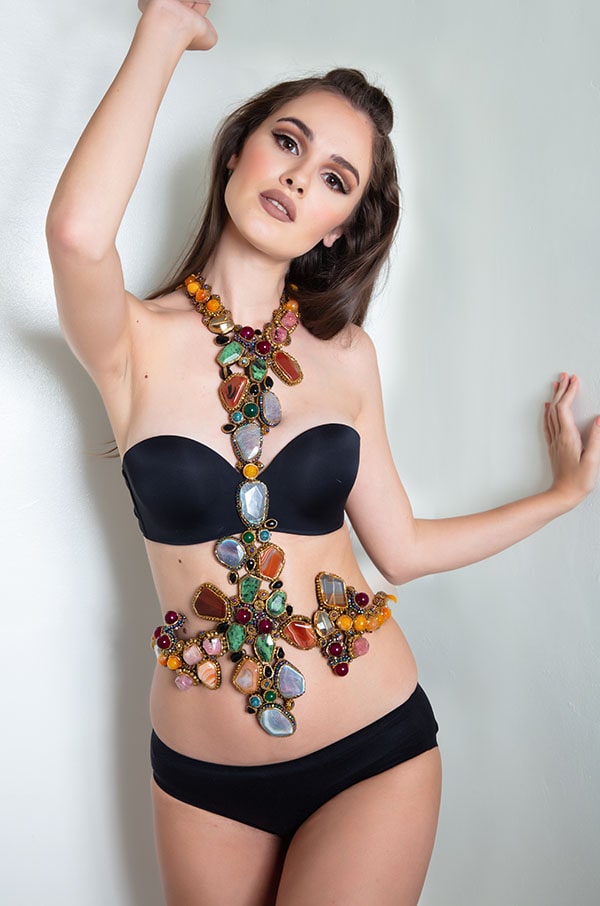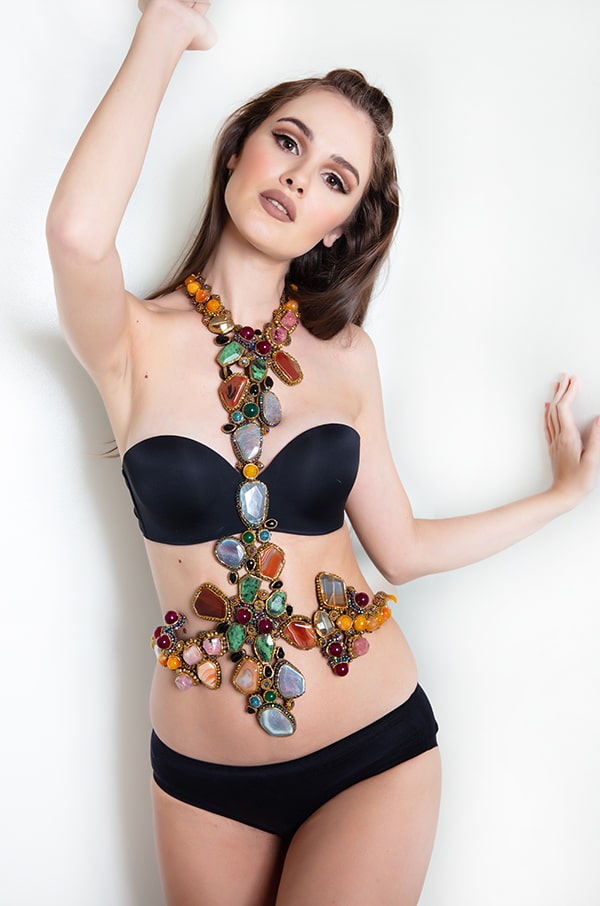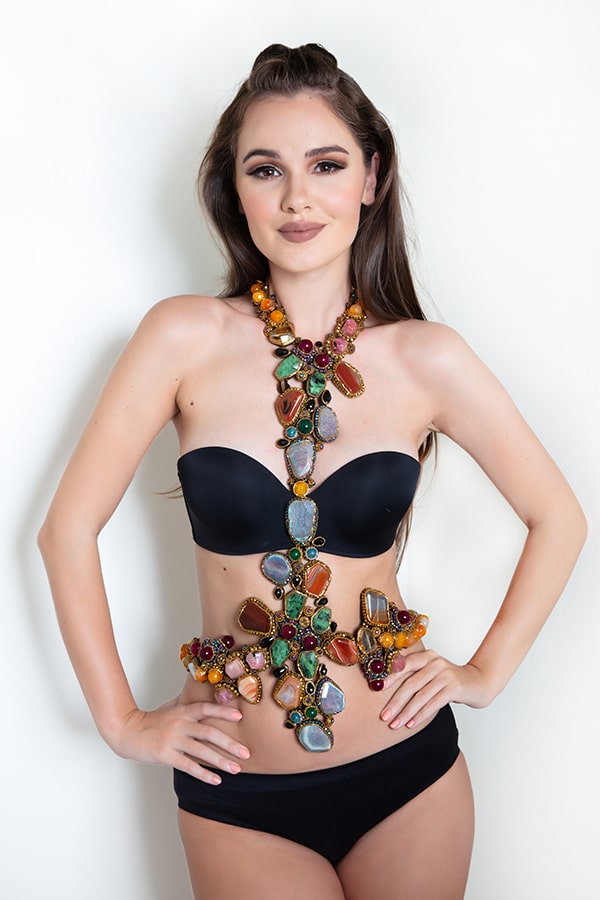 Midsummer
Like a dream on a summer night, this statement neckpiece is made out of yellow jade nuggets, light geode agates, yellow agates, pink foil murano and crystals. With bright colors accented with tinges of black, this piece is inspired by the wilderness of the folk tale's forest—the fairies, love, nature—intertwined with some darkness and mischief.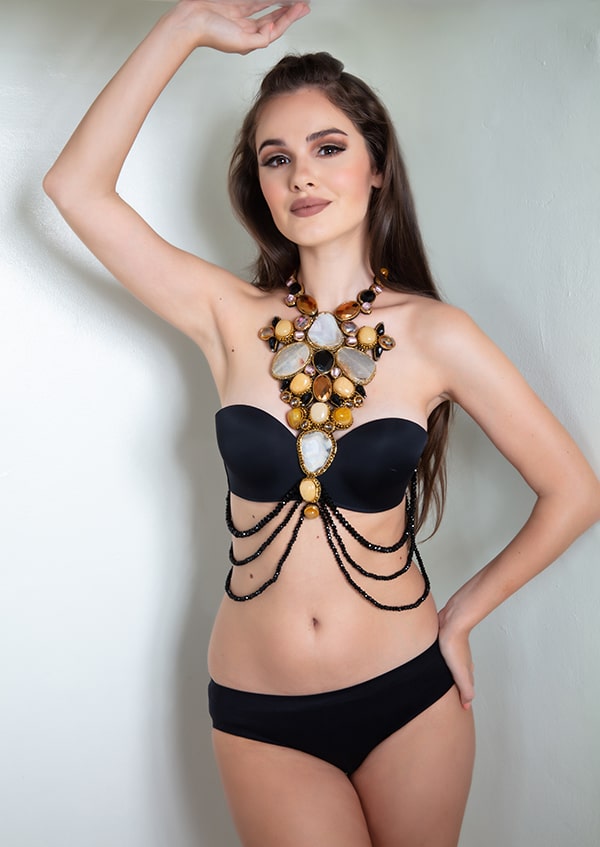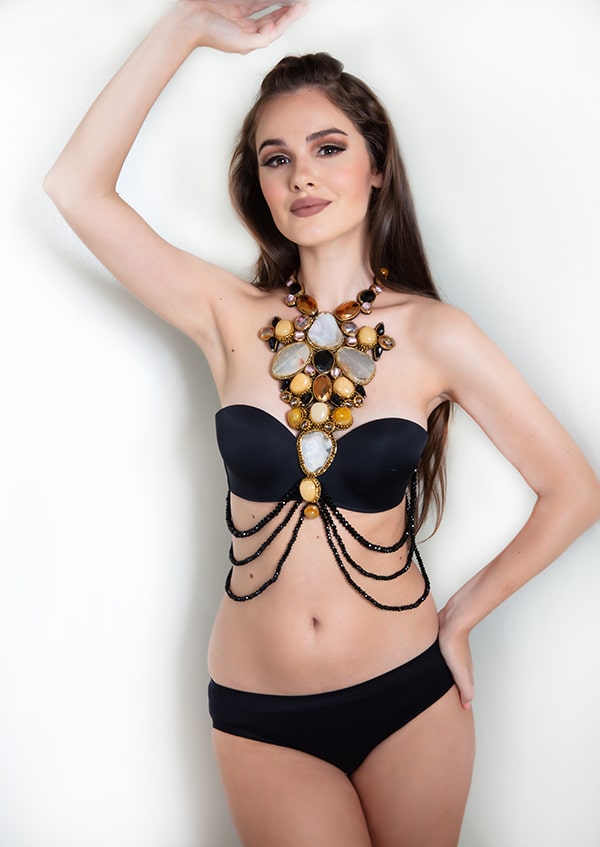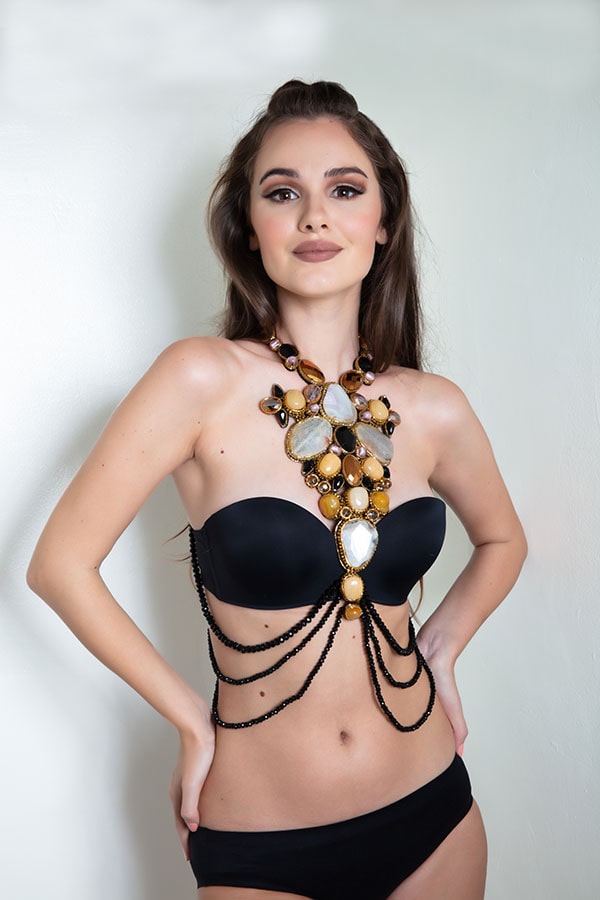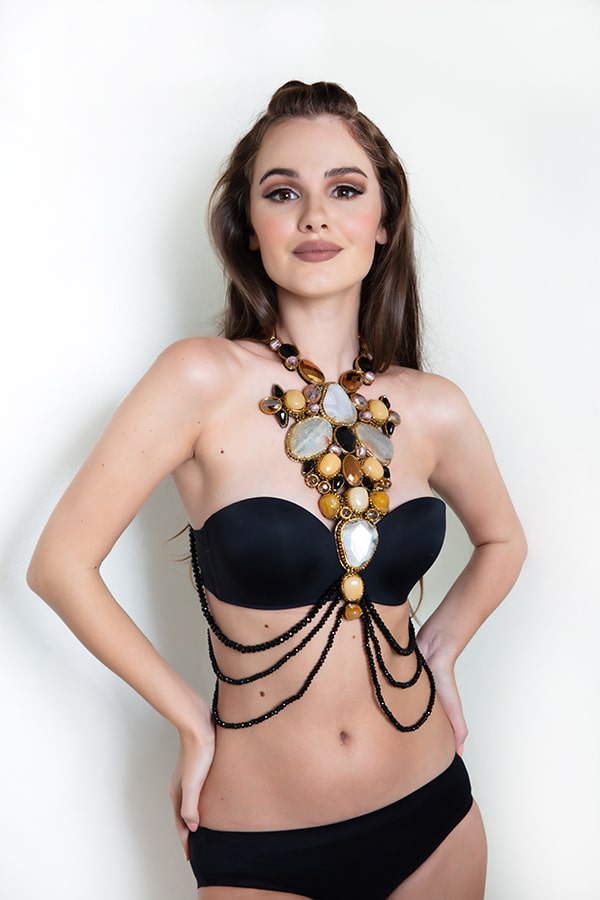 Genie in a Bottle
This two-piece body jewelry is inspired by the exotic charm and magical tale of Aladdin. Beautiful palaces, genies, shindigs, and the dazzling costumes of bellydancers come to mind as we created this showpiece meant to excite the spirit and bring fire to a woman's body. We used beautiful green African turquoise, gold Indian beads, jade, howlite, and crystals to create the bralette, and a medley of Indian beads, candy Murano beads and glass crystals to create the waistbelt.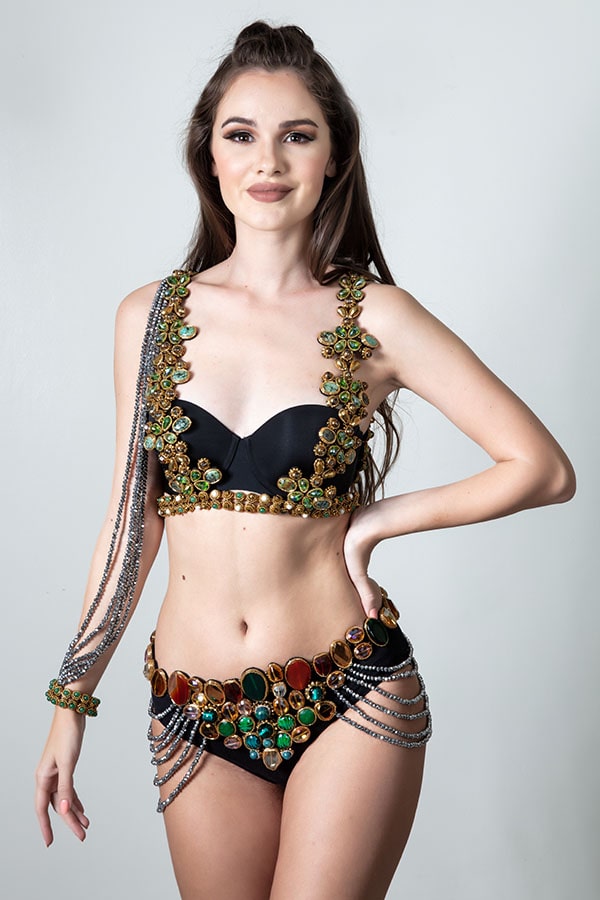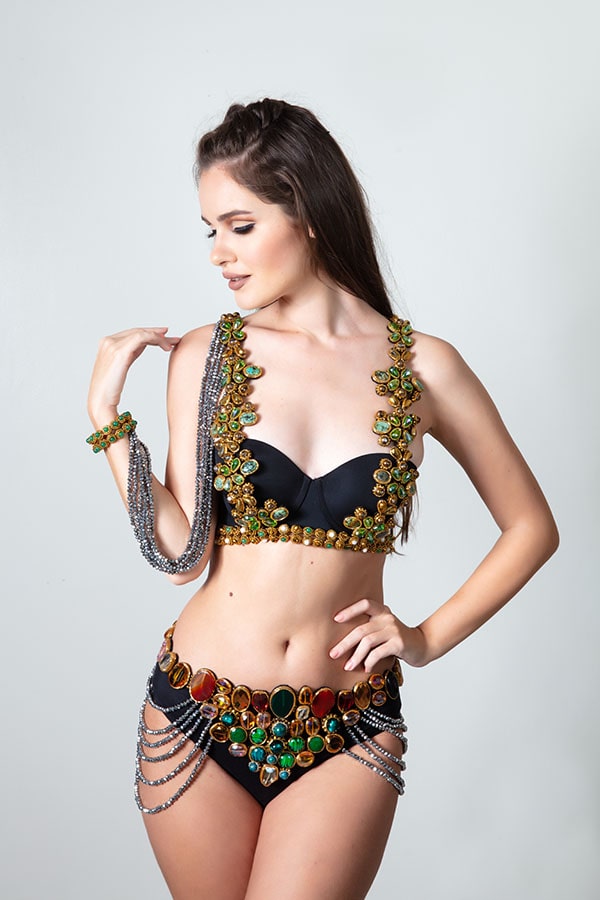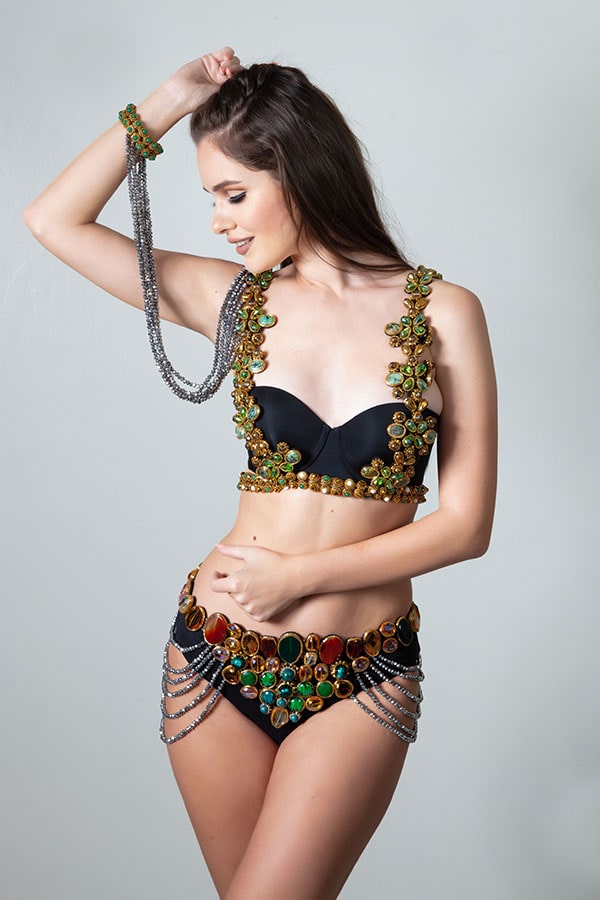 Make your Design Happen
Provide us your email and we'll send you a quote and instructions on how