You have not viewed any product yet!
Select Currency
FOX v.1.4.1.1
+
How To Choose The Best Earrings For Your Girlfriend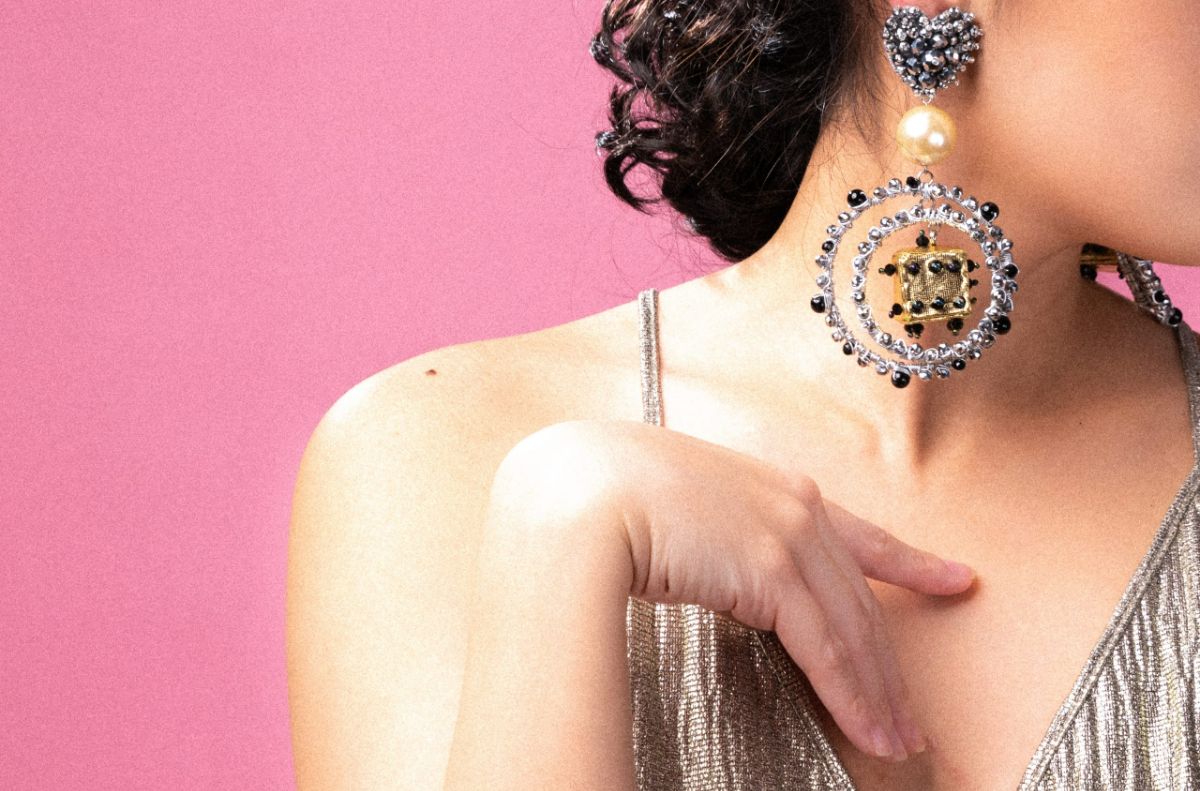 How do you choose the best earrings for your girlfriend?
Learn about the different types of earrings

Match your gift to the occasion 

Pick a color thoughtfully
Giving the special lady in your life jewelry for a special occasion is a sign of deep affection. It's a very personal gift that shows how much you value her. Fortunately, earrings make the ideal gift whether you're in a new, blossoming relationship or have been in one for a long time. But shopping for earrings can be tricky and confusing because there are so many options to choose from. To help you, here is a simple guide on how to pick the best earrings for your girlfriend. Keep on reading. 
Learn About The Different Types Of Earrings
To simplify your options, the first step is to know the different earring styles available. By knowing what they're called, you can shop for similar types of earrings that your girlfriend usually wears.
Stud earrings

don't have dangling parts, as they sit on the earlobe to create a "floating" effect. They're comfortable to wear and will pair well with many outfits.
Drop earrings

are also known as the extended version of stud earrings because it features a piece that hangs below the ear through stationary metal or chain.
Teardrop earrings

have a 'tear' or pear-shaped ornament.
Dangle earrings

are the equivalent of drop earrings, but with movement. The earrings dangle as you move.
Tassel earrings

are statement pieces

made with fabric, string, or beaded tassels. These are perfect for classic, boho, and preppy looks.
Chandelier earrings

resemble a chandelier and are known for their large sizes and multiple levels. These are often preferred for formal events.

Mismatched earrings

pairs two different styled earrings with the same 'feel' or materials for an asymmetrical look. 
For more information on the different types of earrings, you can read the article on Flutter's blog section. 
Match Your Gift To The Occasion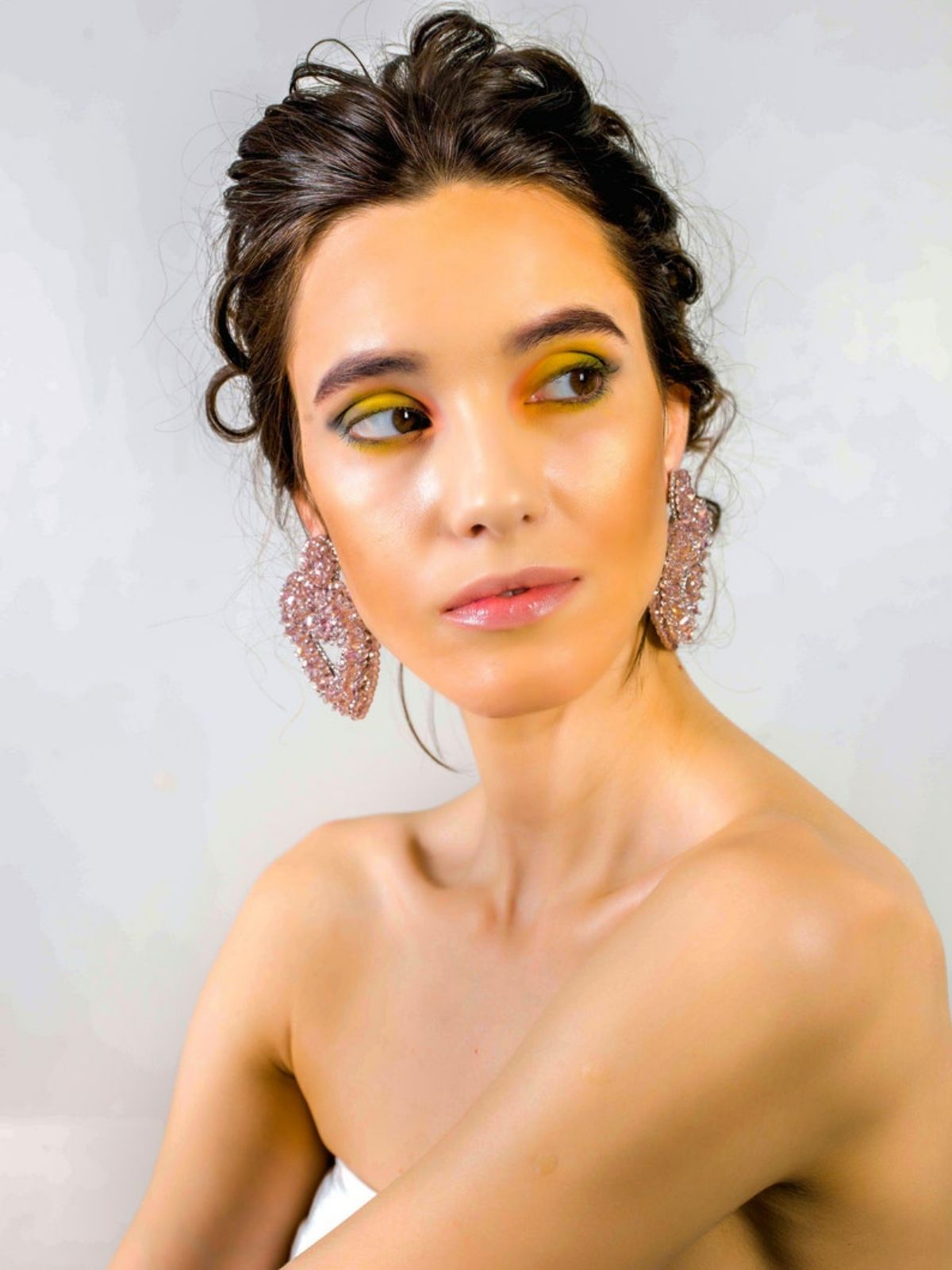 A pair of earrings is a suitable gift for various occasions. You can give it as a present to make an event more memorable. Whether it's your girlfriend's birthday, graduation, or promotion, it will make the event more special. It's also a romantic option for your anniversaries and Valentine's Day too. 
To make your gift extra special, you can match the type of earrings you plan to give to the occasion.
Valentine's Day
For Valentine's Day, you can give your better half something that is sweet and romantic. This could be something that she could wear to a date night. Something like the Pink Glass Heart Earrings, which is handmade with pink crystals, is a good choice. 
Anniversaries
Anniversaries are special because they will remind you of the important events in your relationship — such as the day you became exclusive or your first date. You can reminisce about the event with something special. 
How about something like the White Tambourine Earrings, which are hand embroidered with milky white crystals, gray crystals, teardrop crystals, white agate stones, and white Japanese beads? It looks fancy but will pair well with many outfits.
Birthdays
For her birthday, you can give your girlfriend something fancy but meaningful. For instance, if she's an August celebrant, then her birthstone is peridot, which is an olive-green gemstone. It's used in the Bird Box Earrings, which is part of the Cuckoo Clock Collection!
Pick A Color Thoughtfully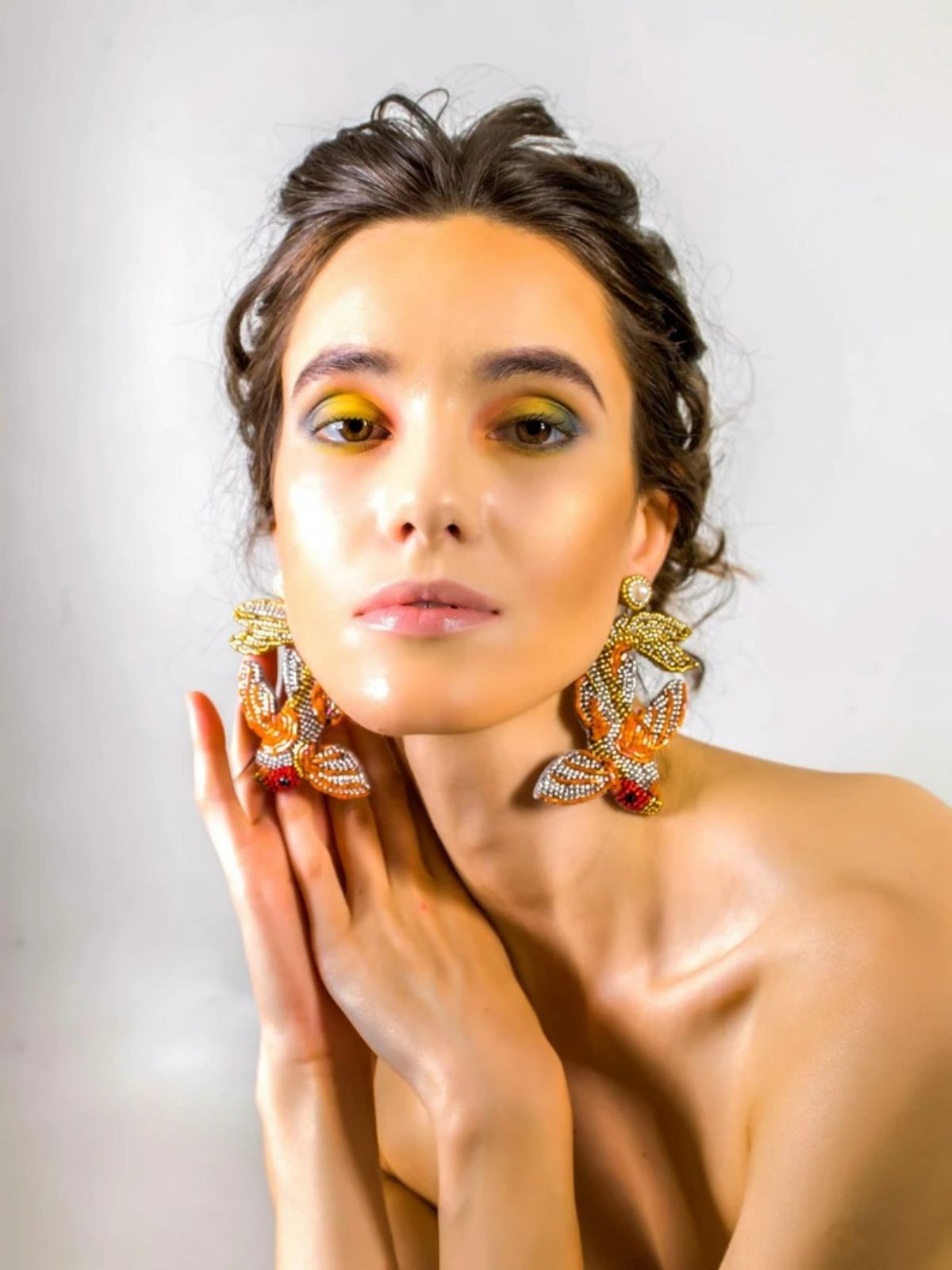 Earrings are available in so many styles and designs, so you might be wondering how you can narrow down your options. Instead of just randomly picking the first pair you see, consider these too:
Eye Color
Your first instinct might be to choose a similar colored earring to your girlfriend's eye color. Others will say to avoid doing this because it won't do anything to make her eye color pop, but it will certainly remind her that you thought of her while browsing for options.
But if you want to make her eye color stand out, you can also pick earrings with a contrasting color. For example, make her blue eyes look more lovely by selecting a complementary color — orange. The Koi Fish earrings is a good option as it can help her eyes sparkle more.
Skintone
To ensure that the earrings will suit your girlfriend, you can also consider her skin tone. She has a warm undertone if her skin has hints of peach, yellow, or gold. On the other hand, if it leans toward pinky, reddish, or bluish, then she has a cool undertone. A neutral undertone means that she has a mixture of the two. 
If your girlfriend has a cool skin tone, bright blue, and deep purple earrings will suit her. On the other hand, you can opt for ruby or rose-colored jewelry if she has a warm skin tone. If she has a neutral skin tone, you can pick cool gray or bright white earrings.
Key Takeaway
If you're looking for the best earrings for your girlfriend, you can find them here at Flutter! As a source of handcrafted statement jewelry, you will surely find something unique for your significant other. We can also provide you with statement necklaces, body jewelry, and bracelets if you're interested. 
Make your Design Happen
Provide us your email and we'll send you a quote and instructions on how