You have not viewed any product yet!
Select Currency
FOX v.1.4.1.1
+
5 Reasons Why Statement Jewelry Promotes Body Positivity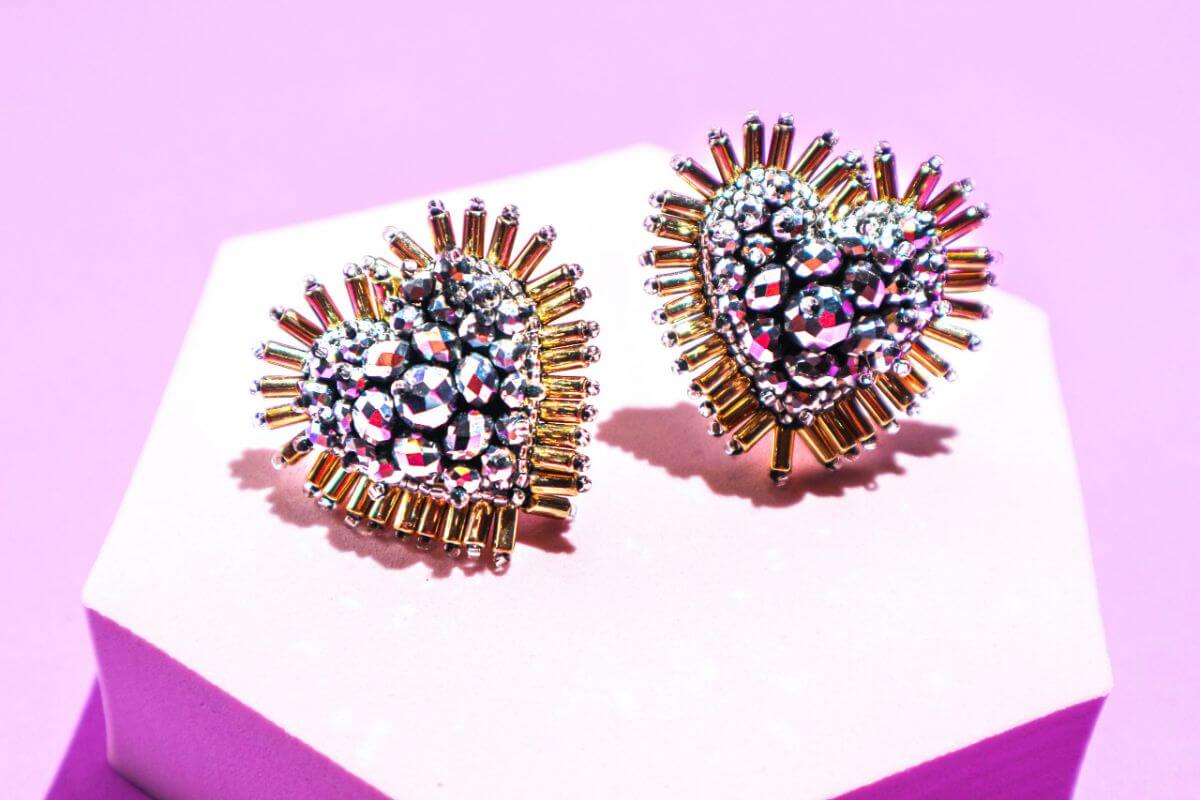 How can statement jewelry promote body positivity?
Enhances any outfit
Makes sure to be inclusive of all sizes
Make you feel confident and empowered
Starts conversations about body positivity.
Becomes a form of self-expression.
Over the past few years, the fashion industry has taken steps towards promoting body positivity, and statement jewelry is one of the ways they are achieving this goal.
Statement jewelry is known for its boldness, eye-catching appearance, and ability to draw attention to the wearer. So, let's dive into how body positivity is done for statement jewelry.
Enhances Any Outfit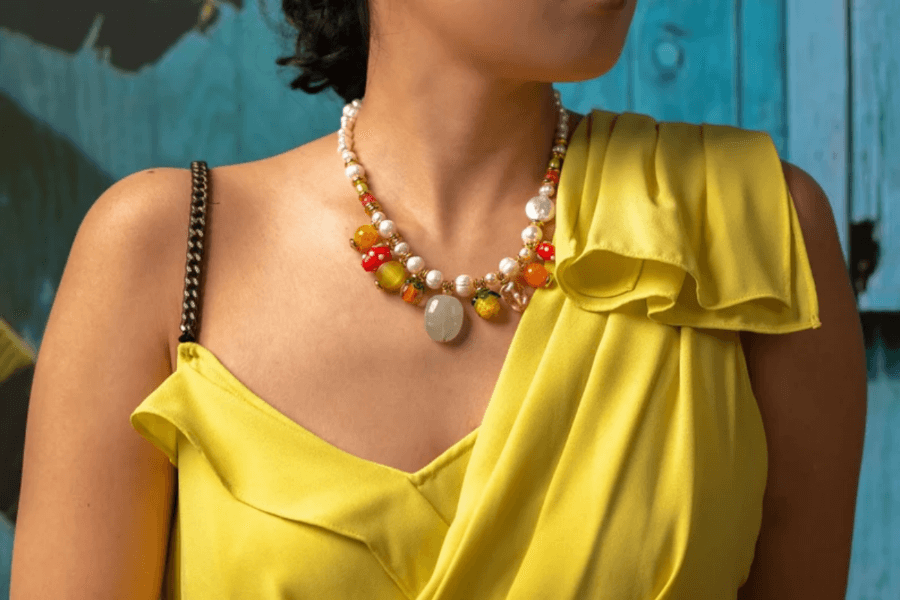 It's no secret that any form of statement jewelry whether it be earrings, necklaces, or bracelets, can enhance any kind of outfit. By adding a bold piece to your current look, you can draw attention to your favorite features and detract from those areas you may not be as confident about. This ability to manipulate the focus of an outfit is a powerful tool that can be used to promote body positivity.
When you wear the Fruit Fiesta Pearls necklace with any of your best summer dresses, you bring your outfit to the next level by enhancing the summer vibes. Pairing this with a flowy linen tube dress can immediately make the dress pop!
Makes Sure to be Inclusive of All Sizes
Statement jewelry is a truly inclusive fashion accessory that can be enjoyed by anyone and everyone, irrespective of their body shape or size. Unlike clothing, which may be limited in size and style options, jewelry has no size requirements.
This inclusivity helps to promote body positivity by demonstrating that fashion can be enjoyed by all. It shows that style and beauty come in many different shapes and sizes and that every individual deserves to feel confident and beautiful in their own unique way.
Makes You Feel Confident and Empowered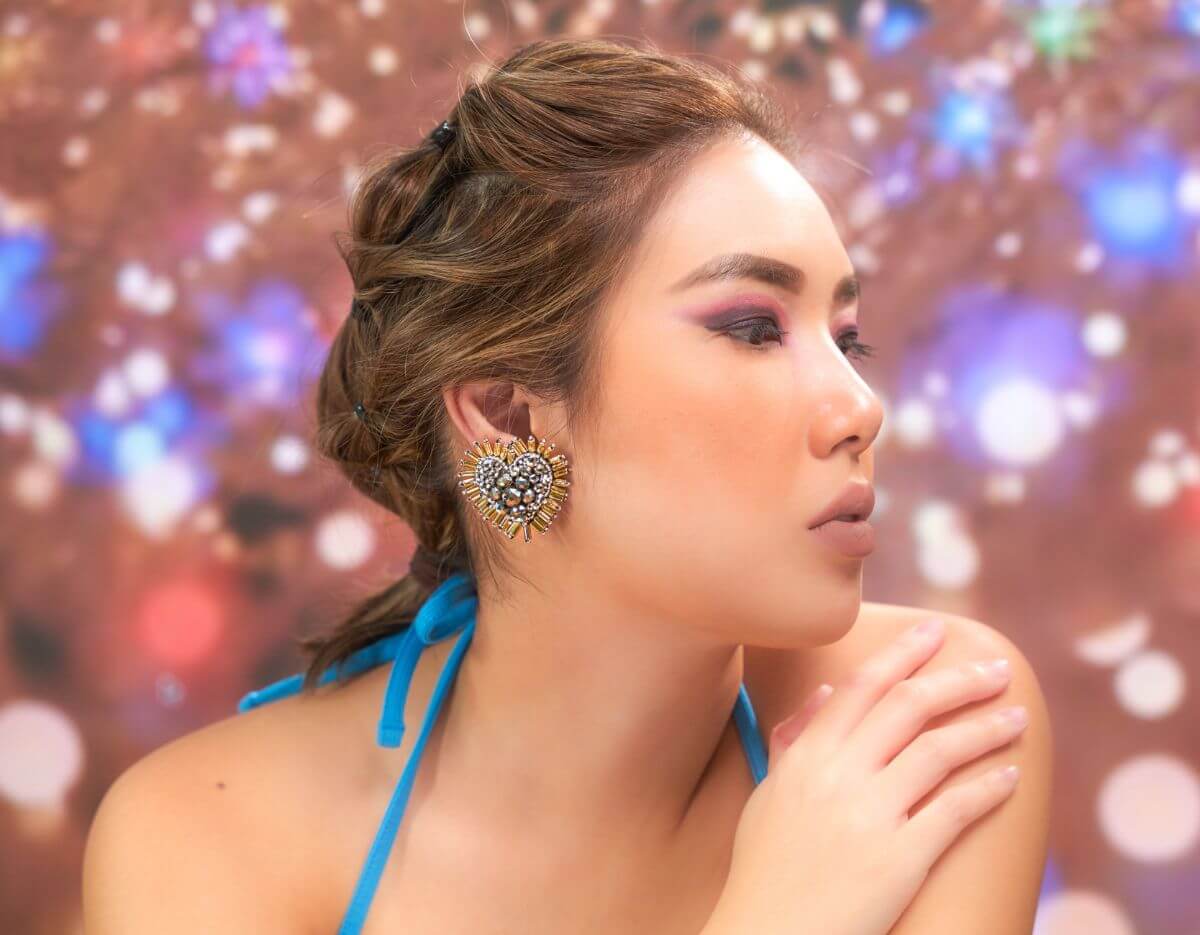 When you wear statement jewelry, you are making a bold statement about yourself. You are showing the world that you are confident, empowered, and not afraid to stand out.
Imagine yourself wearing Flutter's Sparkler Hearts. These draw attention to your beautiful face, making you feel empowered and beautiful in your skin. This confidence can help promote body positivity by encouraging you to feel good about yourself and your body.
Starts Conversations About Body Positivity
Statement jewelry can serve as a conversation starter, as it has the ability to capture attention and pique curiosity. When someone sees a bold and striking piece of jewelry, it's natural for them to want to know more about it. This presents a fantastic opportunity to discuss body positivity and what it means to you personally.
By initiating these conversations, we can help promote this advocacy by raising awareness and inspiring others to embrace and celebrate their bodies. This, in turn, can create a ripple effect of positivity and self-love within our communities.
Becomes a Form of Self-expression
Finally, statement jewelry is a form of self-expression. By choosing a bold piece of jewelry, you are showing the world who you are and what you stand for. This self-expression can help promote body positivity by encouraging you to embrace your unique qualities and celebrate your body.
Key Takeaway
There are many ways you can promote body positivity for statement jewelry. As you wear these pieces, they become extensions of you. You use the world around you so that you are confident in yourself, your outfit, and your style.
To shop some of the best statement jewelry in the Philippines, check out our shop here at Flutter Statement Jewelry. We provide customers with hand-crafted pieces that are perfect for any occasion.
Make your Design Happen
Provide us your email and we'll send you a quote and instructions on how