You have not viewed any product yet!
Select Currency
FOX v.1.4.1.1
+
A Quick Guide On Different Types Of Bracelets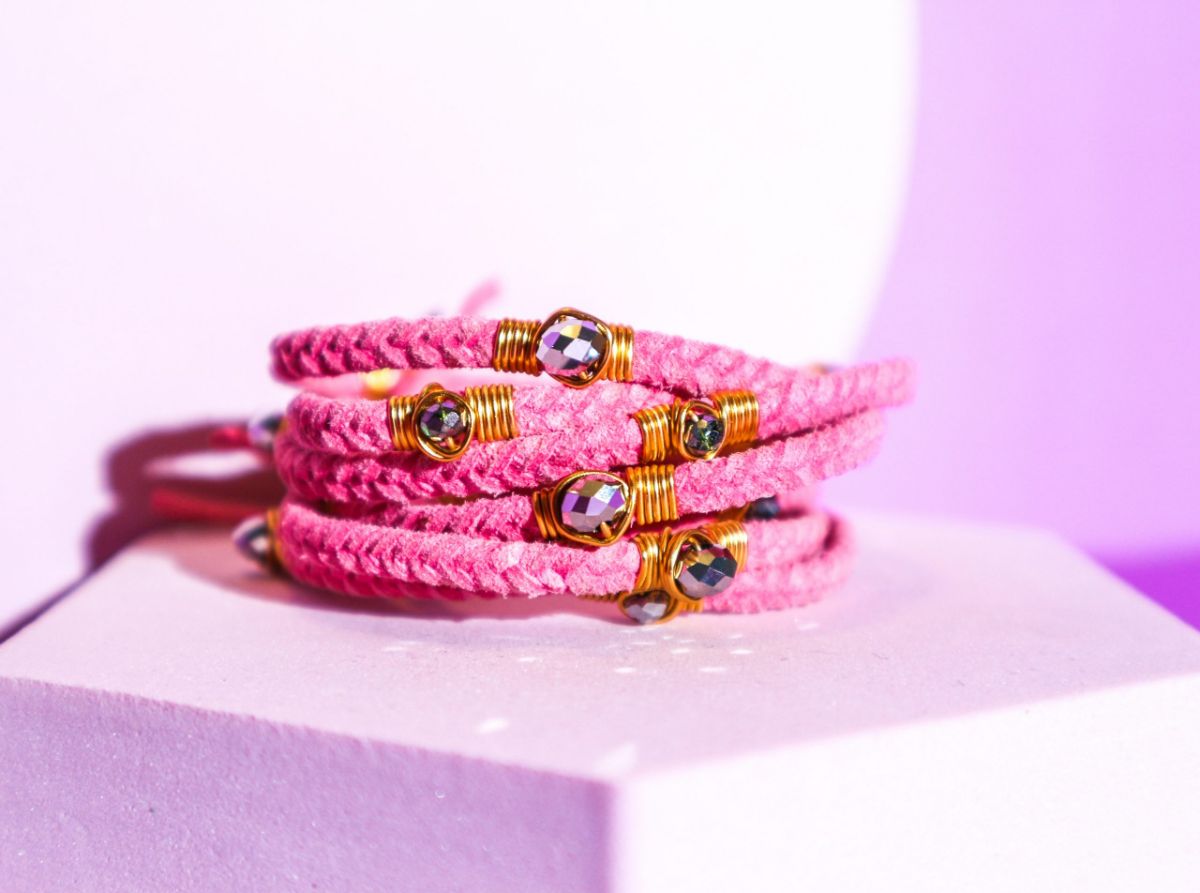 What are the different types of bracelets?
Beaded bracelet

Crystal bracelet

Cuff bracelet

Hand glove bracelet

Ring bracelet
A bracelet is an accessory that can tie your outfit together or help you make a statement in a room full of people. It's easy to wear and is suitable for both casual and formal looks. That's why whether you're looking for boho friendship bracelets to wear with a BFF, a special piece of jewelry for a loved one, or a unique piece for yourself — there are different types of bracelets that will fit your needs. To learn the different designs and styles, keep on reading to learn more!
Beaded Bracelet
From colorful gemstones, shiny beads, and more — beaded bracelets are made with many types of materials. Aside from that, there are also numerous beading patterns that a jewelry designer can use. Because of these, it's considered one of the most versatile bracelets. You can use them for layering or wear the jewelry on their own.
Flutter makes a wide array of beaded bracelets that you can purchase online. Each piece is passionately designed by Katrina Ong, so you'll know that you're getting something special. The company is devoted to bringing back the Filipino rich tradition and art form of embroidery and beading through jewelry.
Crystal Bracelet
Crystals are often found in beaded bracelets. Some of you might wear these for aesthetic purposes, while others believe in the benefits that the crystals bring. 
For instance, rose quartz is also referred to as the love crystal. Its purpose is to nurture your ability to love yourself and accept love from others. On the other hand, citrine is a crystal of happiness and presence. It reminds you to appreciate the world now and to stay positive in life.
If you're looking for a bracelet supercharged with the different energies of the crystals, you can check out the Sweet Pebbles statement bracelet. It's made with Cape Amethyst, Green Aventurine, Yellow Jade Nugget stones, and white freshwater pearls. These beads are handcrafted with gray crystals and white Japanese beads.
Cuff Bracelet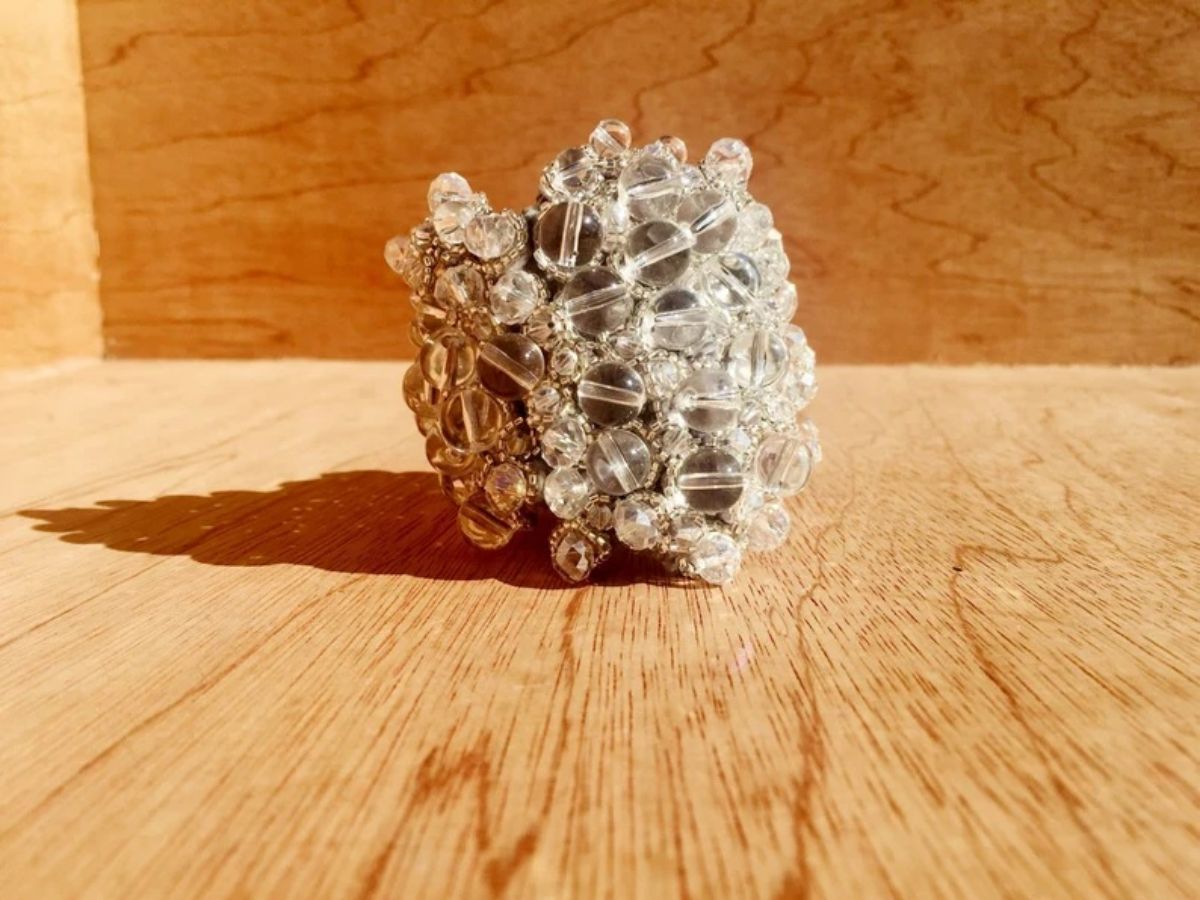 Cuff bracelets are made to wrap around your wrists. It usually has an opening that you can push to the side of the wrist, so it's more convenient to wear. These fit closer to the skin and are often made with wider material. The ancient Egyptians, Greeks, and Romans wore cuffs to show their status or as talismans of protection. Cuffs are also popularized by fictional characters such as Wonder Woman. 
Because of their size, cuff bracelets are statement pieces. You can wear them with a simple outfit to make them stand out more. If you're looking for a cuff bracelet, here are some recommendations:
Hand Glove Bracelet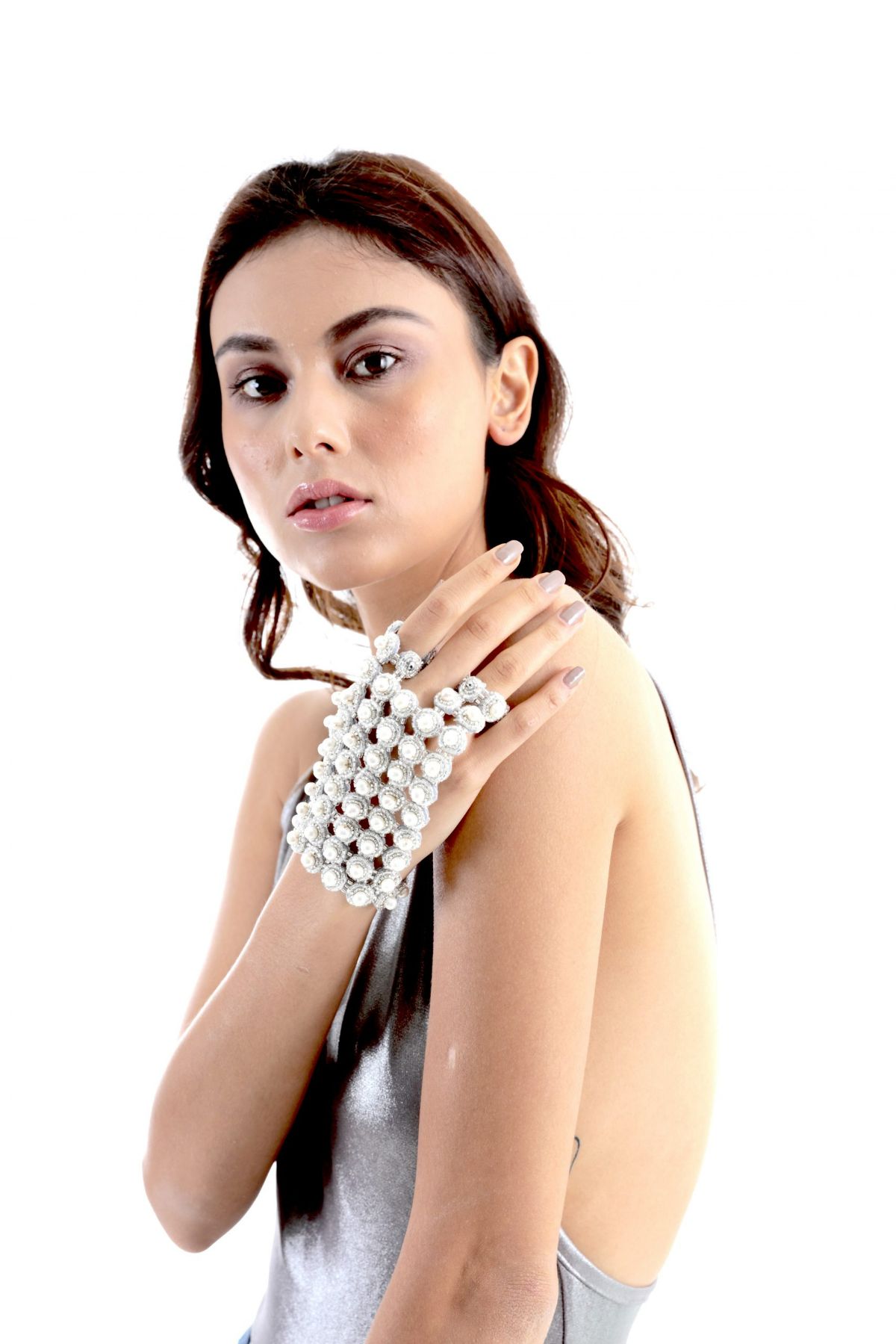 A hand glove bracelet is one of the unique jewelry pieces you can wear. It features crystals, stones, and other embellishments placed to the back of your hand and wrist.
This statement accessory can catch the eye of onlookers in a crowd, so it's best worn at parties, concerts, and stylish dinner arrangements. It can instantly add a glamorous touch to your outfits. 
If you're interested, the Pop Queen Hand Glove from Flutter is available in multiple variants:
Ring Bracelet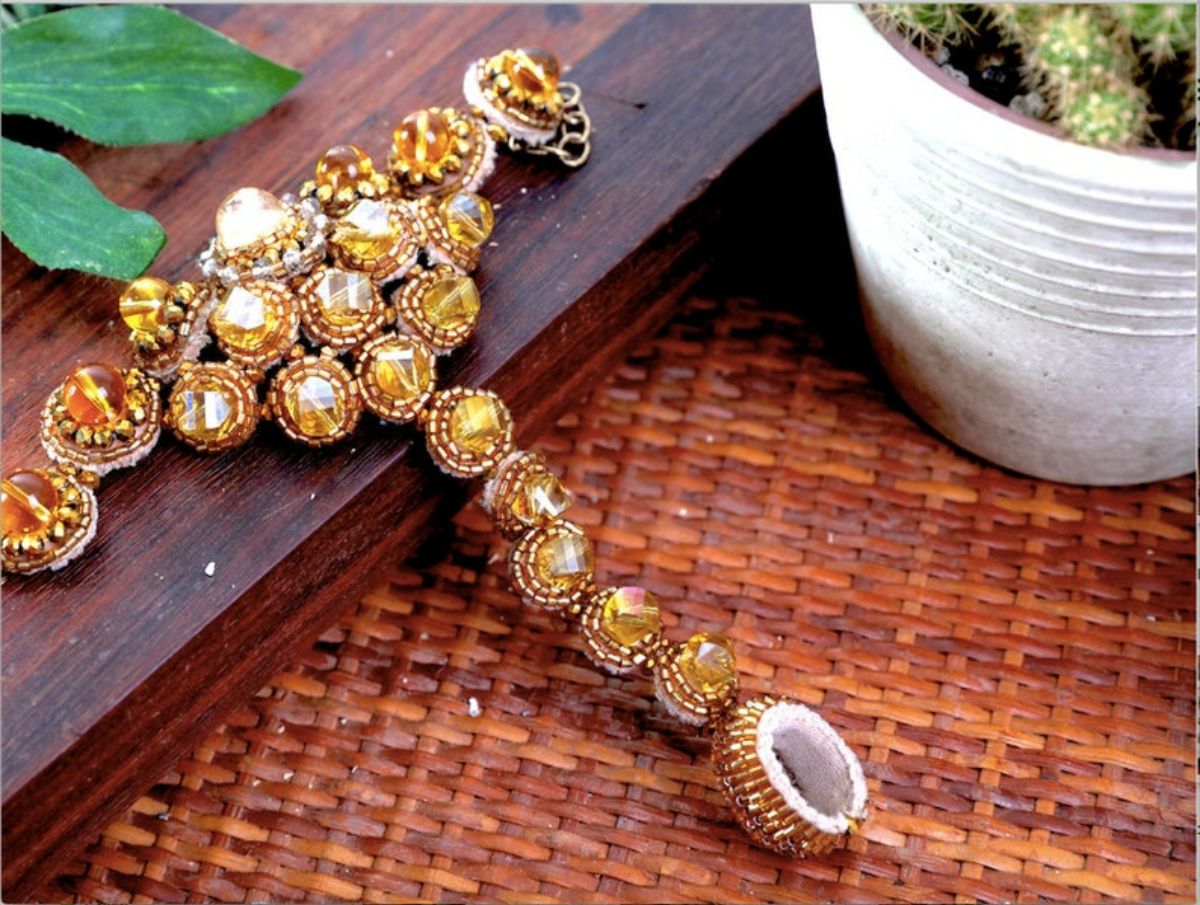 Just like a hand glove, a ring bracelet adorns the back of your hand. The main distinction is that it's connected to the wrist with a ring. This type of jewelry looks super chic and sexy, so you can wear it on a night out or on a formal event. Show it off while holding a martini or smoking a cigarette.
If you want to add a ring bracelet to your collection, here are some good options:
Key Takeaway
By having different types of bracelets in your collection, you can wear something unique when you're out at casual and formal events. These recommendations are also suitable when you're looking for a special gift for a friend, a family member, or a spouse. 
There are plenty of bracelets out there, but what sets Flutter's handcrafted jewelry apart is the passion that our team put into our craft. We make sure to put our soul into our creations, so you can receive showpieces with heart and collectibles with tales to tell. Our jewelry is more than a simple accessory, but unique adornments that bring character to your style and everyday wear.
If you're looking for more handcrafted jewelry pieces, you can browse our collections here. Each piece is designed by Katrina Ong along with a team of Filipino women.
Make your Design Happen
Provide us your email and we'll send you a quote and instructions on how