You have not viewed any product yet!
Select Currency
FOX v.1.4.1.1
+
How To Choose The Right Necklace Length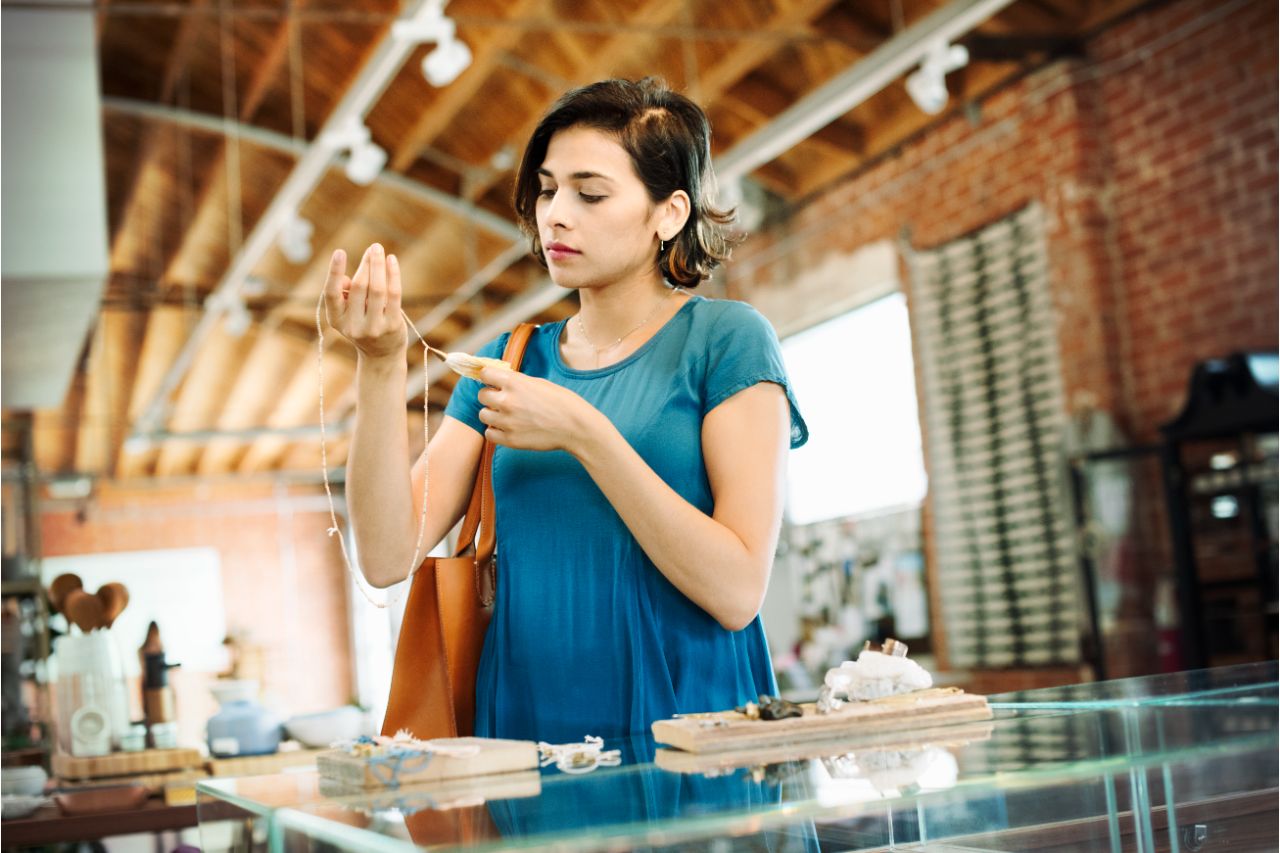 How do you choose the right necklace length?
Know the different necklace lengths available

Consider your height and body type

Choose a necklace that will complement your face

Match your necklace with your outfit
Ever wonder why a necklace looks awkward on you? Or maybe you feel that something is missing when you pair a certain necklace with an outfit. This is because your face shape, height, and outfit play an important role in how a necklace will look on you. Depending on these factors, you might have to choose something different to enhance your outfit or highlight your features. Don't worry because today, you'll be learning how to choose the right necklace length. Keep on reading!
Know The Different Necklace Lengths Available
When you're shopping for necklaces, you will find six different lengths available. These sit in different parts of your body, so it's a good idea to familiarize yourself with each one. 
Collar Necklace:
Length: 12" – 13"
A collar necklace is the shortest necklace length available in the market. Because of this, it's placed snugly around the neck and will not move freely. 
Choker Necklace
Length: 14"-16"
A choker is a necklace that will naturally sit above the collarbones. It is also the most purchased length.
Princess Necklace
Length: 17"-18"
A princess length necklace reaches the collarbones or just below it. It's also considered the standard length of necklace for women. 
Matinee Necklace
Length: 20"- 24"
The matinee necklace will reach below the collarbone and just above the bust. It's typically used for layering with necklaces of other lengths. 
Opera Necklace
Length: 28"- 36"
An Opera length necklace will typically sit between the top of the bust or a few centimeters below it. It's often wrapped around the neck twice.
Rope Necklace
Length: 36"- 51"
The longest type of necklace, a rope length necklace will usually reach the waist or is even longer. This type of necklace is designed to be wrapped around the neck multiple times.
Consider Your Height And Body Type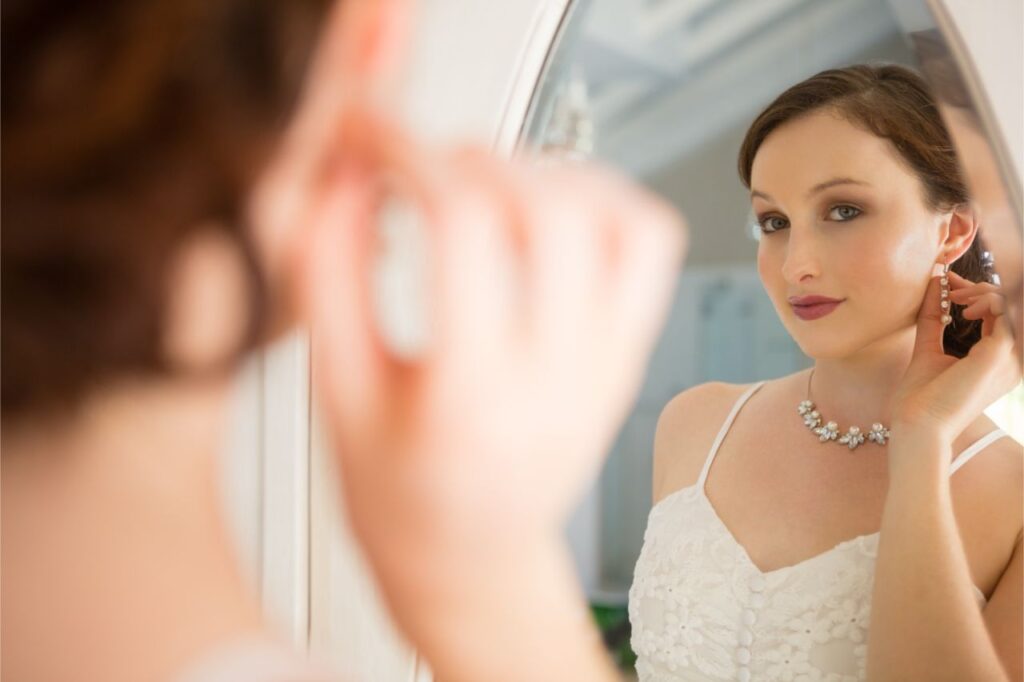 Now that you know the different necklace lengths available, you may have an idea of what will look good on you. But remember that the same necklace length will look different on people with different heights and body shape. Here's a quick guide on what length will flatter your height best:
5'4" and below: necklace length between 16 to 20 inches

5'4" to 5'7": 22 – 28 inches necklace lengths

5'7" and above: minimum of 25 inches and more
A longer necklace on a smaller frame will look overwhelming and bulky. On the other hand, a  longer necklace can moderate the height of a taller person. 
Other than your height, your body type also plays an important role in how a necklace will look on you. Remember that the longest part of the necklace is where people will tend to look at. The great news for women with a smaller bust is that longer necklaces will look perfect on you. On the other hand, if you're full-figured, shorter necklaces such as the Flutter Fruit Fiesta Necklace will suit you best. 
Choose A Necklace That Will Complement Your Face
After looking at your body in the mirror, the next step is to choose a necklace that will suit your face shape. 
For example, if you have a round face, long necklaces will look good on you because it creates a V shape that has a slimming effect on your face. But if you have a more angular face, let's say a square shape, then you should follow the opposite. A short necklace chain — such as a collar, choker, or princess length — will add roundness to your face.
If you have a heart-shaped or diamond face, go for a choker or a necklace with a shorter chain because it can help your chin look less narrow. One great example is the Baby Blues Necklace from Flutter! Lastly, you're in luck if you have an oval shape because any necklace length will look good on you. 
Match Your Necklace With Your Outfit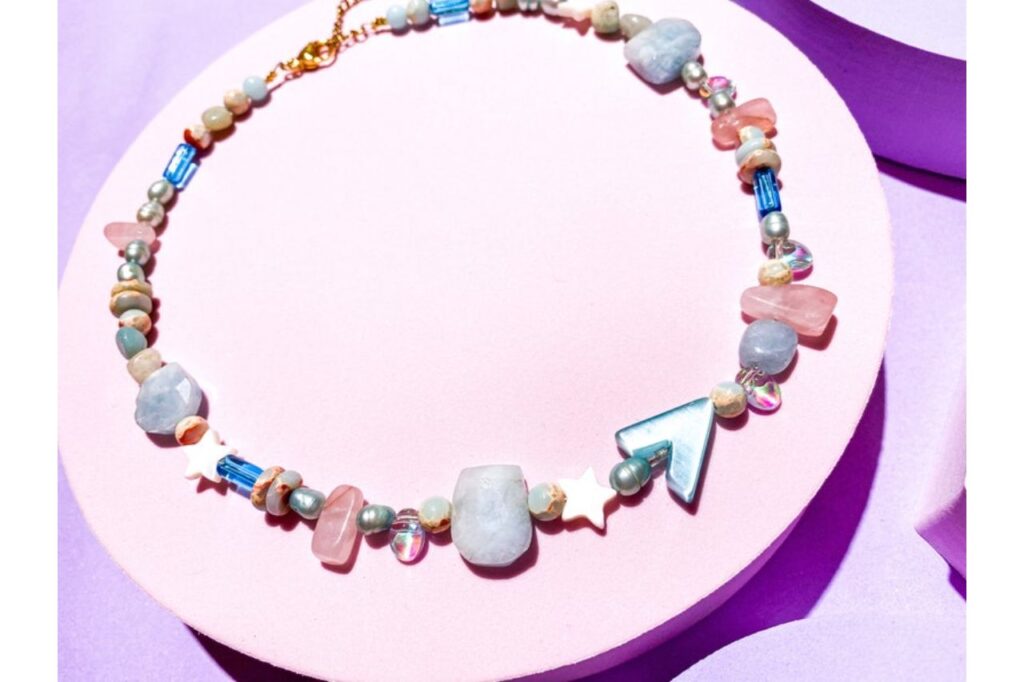 Now that you know what necklace length looks best for your height, body type, and facial structure, the last thing you should consider is what you're wearing. A certain neckline will look best with the right necklace length, so keep this in mind if you're styling your outfit. 
For instance, collar and choker length necklaces will look best in off-the-shoulder and boat necklines because they sit closely against the base of the neck. But if you have a princess-length necklace such as the Friday Necklace from Flutter, you can choose almost any outfit to pair it with. If you're wearing a pendant, you can choose a top with a v-neck or sweetheart neckline to accentuate your jewelry piece. 
On the other hand, if you have a collared shirt or a top with a higher neckline, you can choose a matinee-length necklace. An opera necklace will also do, but they're preferred for evening wear. Lastly, rope necklaces can be wrapped multiple times to create a layered choker or princess-length necklace.
Key Takeaway
Choosing the right necklace length for your face shape, height, body type, and outfit is easy. Keep these in mind when styling your clothes, but don't forget to incorporate your personality and sense of style when choosing your jewelry pieces. This way, you can make a statement.
Now that you know how to choose the right necklace length, you can check out Flutter's statement necklace collections! These can instantly upgrade the look of your outfit, whether you're wearing something casual for every day or need to look formal for an event.
Author's Note: This entry was optimized by the best SEO Services Agency in the Philippines – SEO Hacker
Make your Design Happen
Provide us your email and we'll send you a quote and instructions on how