You have not viewed any product yet!
Select Currency
FOX v.1.4.1.1
+
How To Choose Bracelets For A Formal Event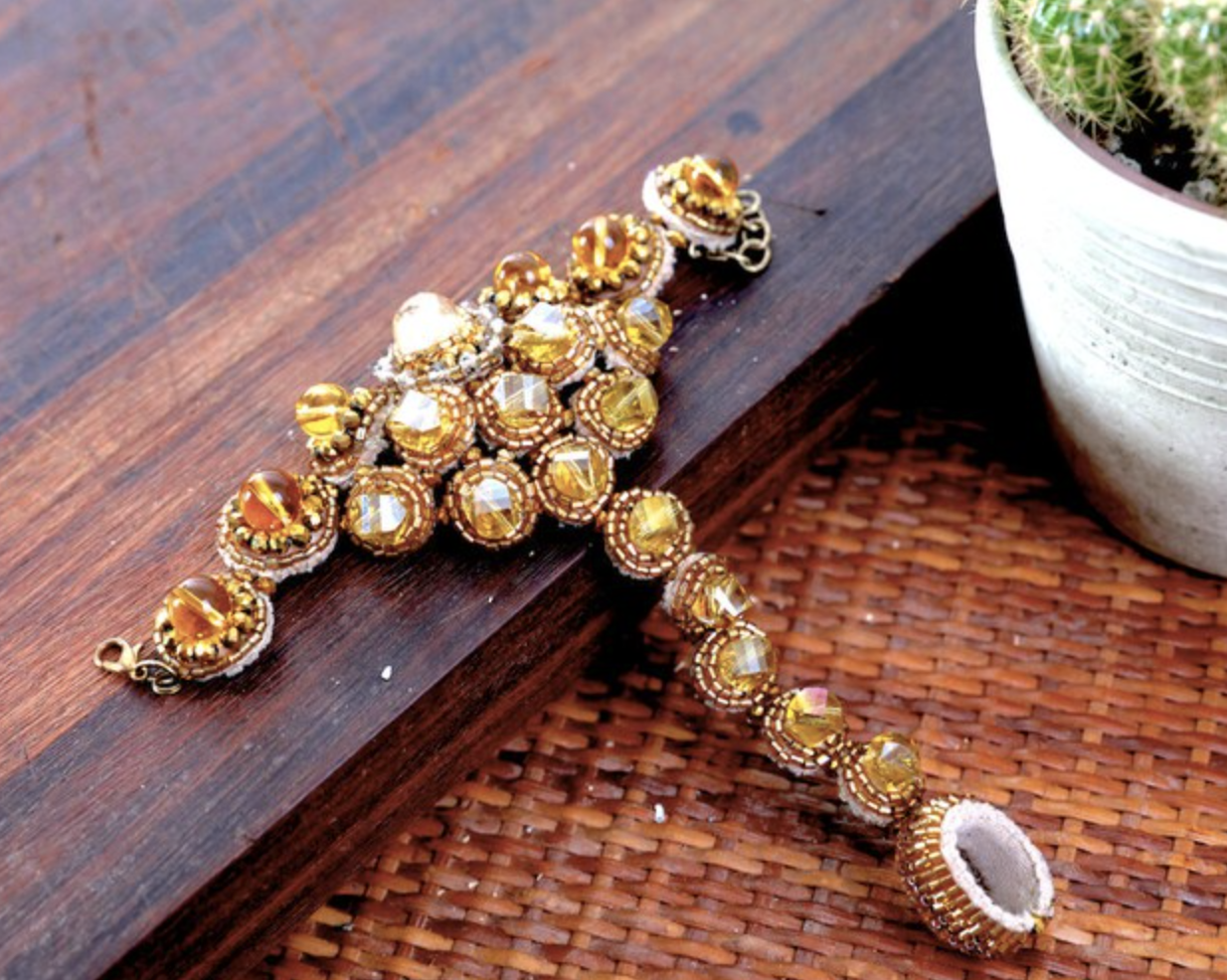 How do you choose bracelets for a formal event?
Know the event and the occasion 

Pick a formal outfit first 

Select a statement piece

Try out layers and combinations

Choose something that shows off your features
Whether it's a wedding, cocktail party, gala, prom, ball, pageant or others — formal events are the best time to show off your personality and fashion sense through your attire. But coming out with a suitable outfit for such an important affair can be tricky, especially when you don't often attend similar events. Aside from your clothes, you also have to choose the right accessories for a complete look. To help you, here is a simple guide on how to choose bracelets for a formal event. Keep on reading!
Know The Event And The Occasion
The first thing you need to do is to understand the type of formal event you're invited to. This can help you understand the dress code, so you can easily choose your clothes and accessories! In most cases, you can decipher the vibe of the event from the invitation. The host will indicate what type of attire you will need to wear. 
Make sure to choose something that will suit the occasion. For instance, if it's a formal wedding or graduation ceremony, then it might be wise to go for something elegant and sophisticated. On the other hand, if you're attending a prom or a cocktail party, you might be able to wear more romantic and trendier dresses. For art shows, you can be extra creative and colorful!
Pick Out A Formal Outfit First
After knowing the dress code, the next step is to browse your wardrobe for options. By picking your clothes first, you will have a better idea of what jewelry to wear. 
For instance, if you're wearing a long-sleeved top, then it might be harder to wear bracelets. But of course, you can still do it as long as you pair your jewelry and fabrics carefully. If you're wearing a garment with threads or lace pieces that can easily get caught, it's better to wear larger bracelets with no rough edges. You can also consider wearing hand-glove style bracelets instead, like the Pop Queen hand glove.
On the other hand, if you have a specific statement bracelet that you want to show off, you can pick your clothes based on the design of the accessory!
Select A Statement Piece
A formal event is a great occasion to make a statement, especially if you're attending prom, a gala, or an art show! With so many people coming in their classy and bedazzled outfits, you can also show off a little. A statement bracelet can be a conversation starter, especially if you plan to make connections and meet other people at the event. 
One statement piece that you might want to wear is the Safari Lion cuff bracelet. Just like the other unique handmade pieces from Flutter, it's created with stories and soul. This unique piece is inspired by the lion, which is an important animal in ancient Egypt. 
If you want something that's luxurious and captivating, you can also try the Red Carpet formal beaded hand glove, which is made with white freshwater pearls and white Japanese beads.
Try Out Layers And Combinations
Bracelets are great accessories to layer and stack, so make sure to try mixing and matching to achieve different looks. For example, you can wear multiple bracelets on one wrist or use this accessory as an accent to your watch. 
If you're wearing thinner bracelets, you can stack as many as you'd like, as long as you don't cover more than a third of your forearm. You don't have to wear the same bracelets, you can wear a few variations of the same theme or style. 
Choose Something That Shows Off Your Features
The right bracelet can help you stand out without too much effort. As much as possible, pick an accessory that won't hide your features, but instead will accentuate them!
For example, you can show off your freshly manicured nails and smooth hands when shaking hands with other guests by wearing the Beehive beaded ring bracelet, which is made with citrine stones. It can spark attention while you're holding your drink or fixing your makeup. 
Ready to bring the attention to your toned arms instead? Pair an edgy outfit with the Wonder Woman silver beaded armor cuff bracelet to complete the look. It will show off your features in a stylish and unique way.
Key Takeaway
By knowing how to choose bracelets for a formal event, you can stand out and show off your features! Have fun picking the accessories you want to wear and make sure that it fits the occasion. 
Aside from bracelets, you might also be interested in wearing other jewelry pieces! If you're looking for unique necklaces, earrings, and body jewelry, you can check out our collection here at Flutter. Our handcrafted pieces are suitable for daily wear and formal occasions. If you have concerns or inquiries, you can click here.
Make your Design Happen
Provide us your email and we'll send you a quote and instructions on how