You have not viewed any product yet!
Select Currency
FOX v.1.4.1.1
+
How To Choose A Necklace For Your Wedding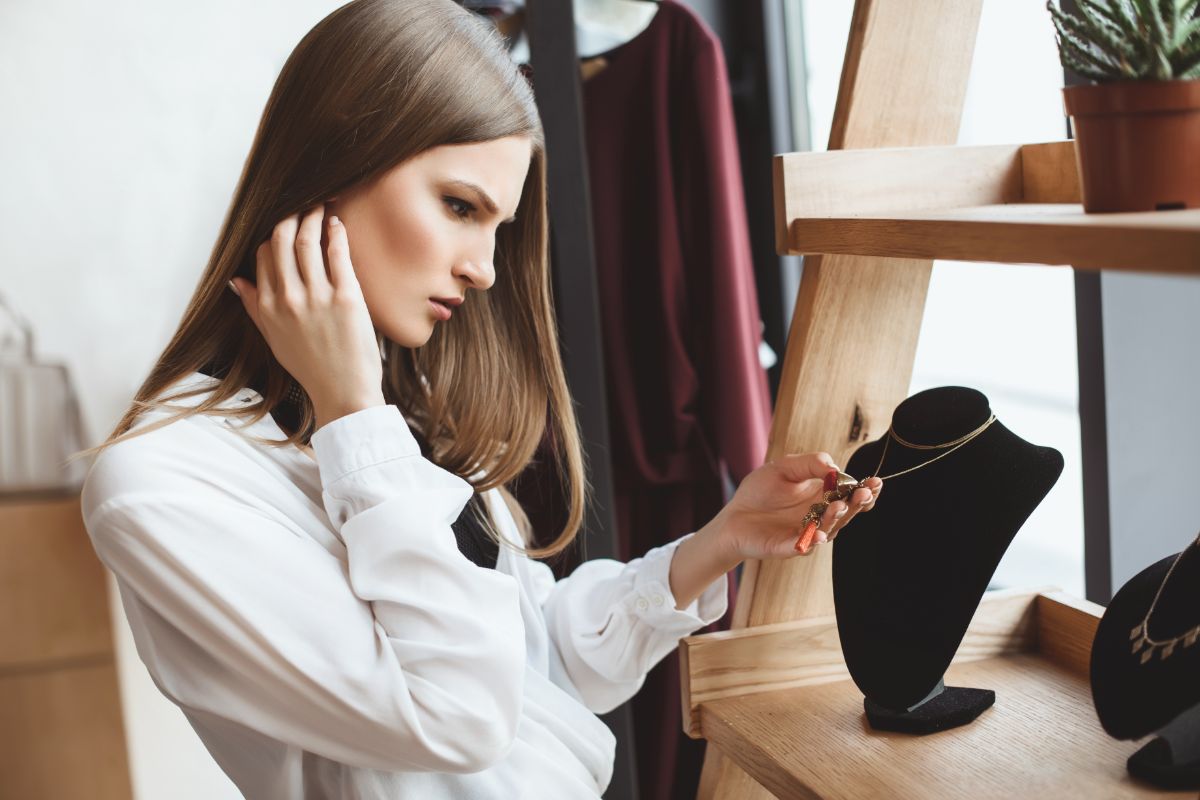 How do you choose a necklace for your wedding?
Consider the theme of your outfit

Match your necklace to the neckline 

Remember that less is more

Always stay true to your style
A wedding is one of the most important events in your life, so it's understandable to want everything to be the best. From the venue, food, and decorations, to your gown, and even jewelry — every single detail for your special day should be planned. But if you're stuck on what type of necklace will match your stunning gown, we're sharing some expert tips on how to choose a wedding necklace! 
Consider The Theme Of Your Wedding Outfit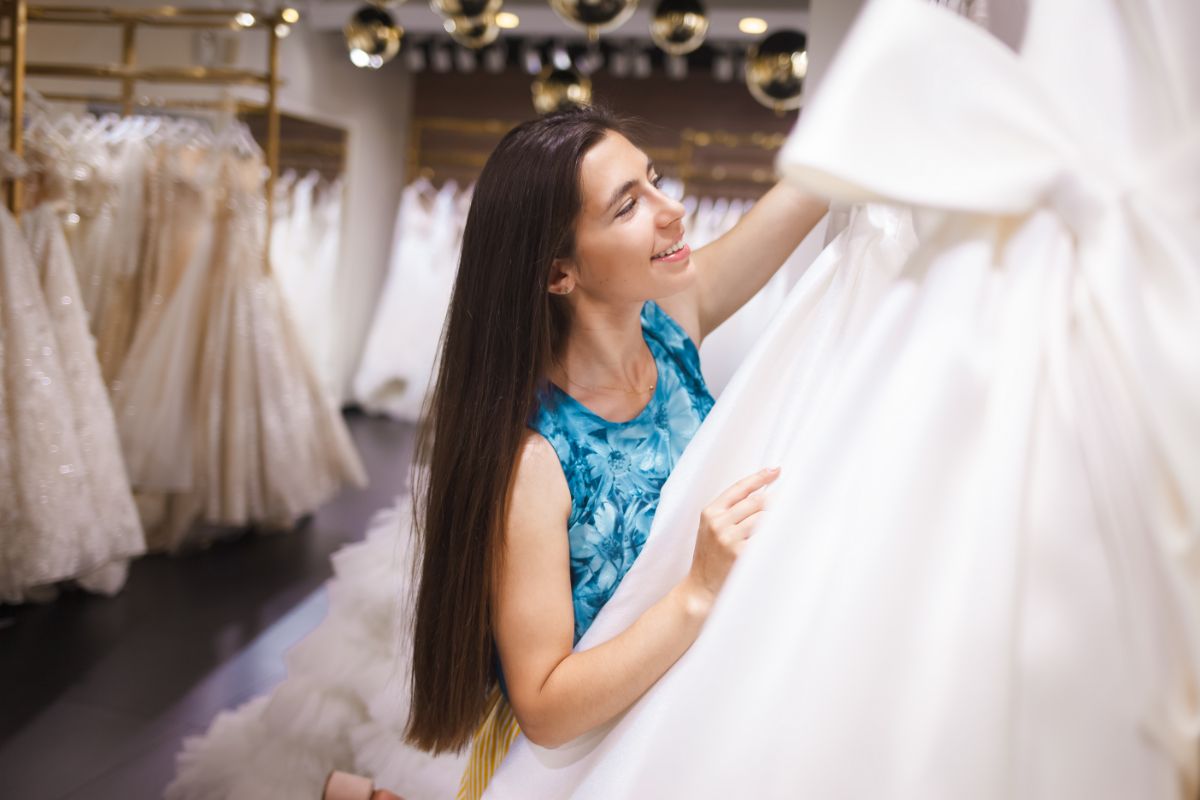 Chances are, you already have your wedding gown (or suit), and you're just looking for ways to accessorize it. To find the perfect necklace, you should first look at your chosen garment and remember what look you're going for.  
Are you going for that effortlessly romantic and elegant look, with a gown made with fluttering layers and exquisite embroidery? Look for a necklace that is dainty and sweet. Or, maybe you are going to wear a bridal suit and need a necklace that will show up underneath your blazer. 
Look at everything — from the color, the details, and the fabric of your wedding gown. For instance, it's best to choose colors that complement each other. A silver necklace like the Stage Lights Silver Choker will look good with a white gown. Planning to wear an ivory-tone dress? The Stage Lights Gold Choker is more suitable!
Match Your Necklace To The Neckline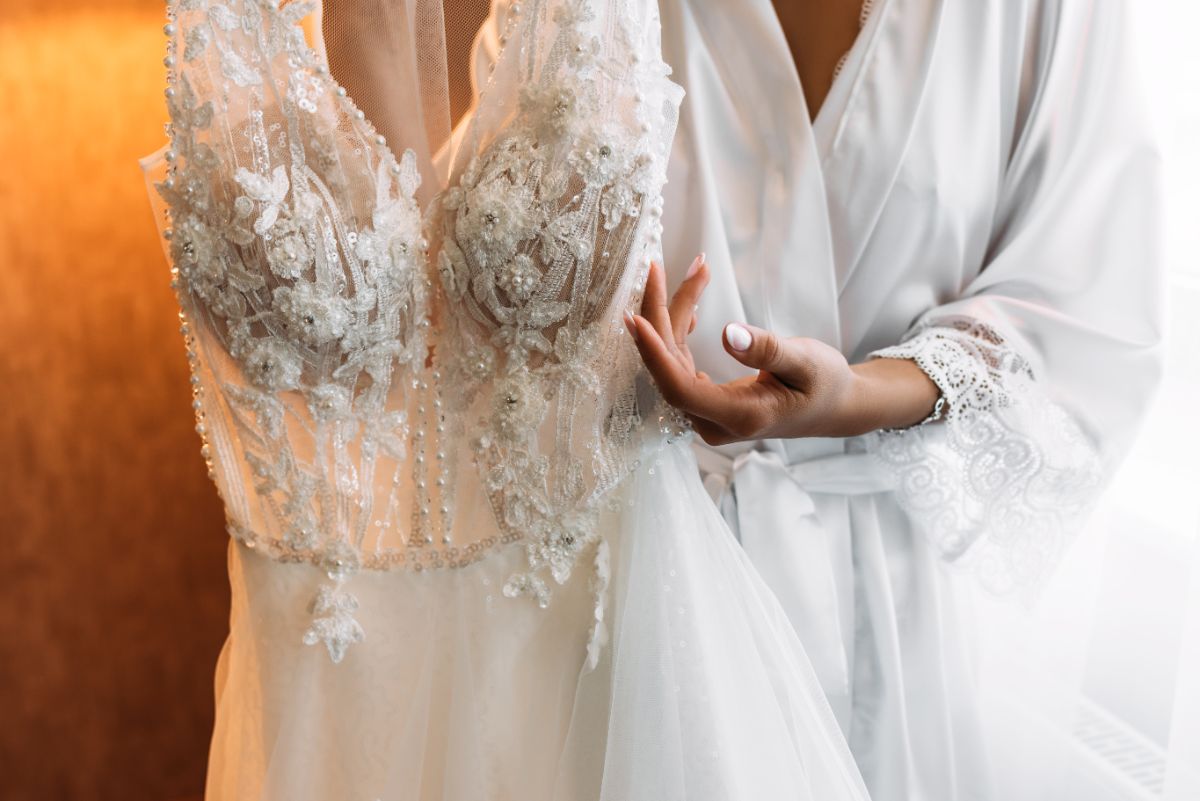 Wedding gowns are available in a variety of necklines, such as a V-neck, sweetheart, off-the-shoulder, and many more. Picking the right necklace that matches your wedding gown's neckline will enhance your look during your big day the best. Below are some guidelines to help you: 
V-neckline
A pendant necklace will look well with a V-neck gown because it mimics the shape of the neckline. A choker is also a good option, or you could layer both if the choker is thin and dainty. The Rock Chick Collar Choker is a good choice because it's simple but eye-catching!
Sweetheart Neckline
For a dress with a sweetheart neckline, medium-length drop necklaces and pendants will suit the look because they lead the eyes to the heart of the neckline. 
Strapless Neckline
Strapless dresses show a bit of your skin, so you have to make the most out of it by wearing a shorter-length necklace! A choker is a nice option too. Try to avoid longer necklaces, as this can make your outfit look unbalanced. The Silver Cleo Statement Necklace is a wonderful choice, as it sits on your collar and shows off your skin!
Halter Neckline
Wedding gowns with a high neckline or halter neckline don't usually look good with a necklace, so these are often worn with earrings instead. 
Boat Neckline
A boat neckline wedding dress widens the shoulders, so it's a good idea to choose a necklace that adds length. A princess necklace (17"-18") or a matinee necklace (20" – 24") is a perfect choice. 
Remember That Less Is More
When it comes to choosing your wedding jewelry, remember that less is more. This doesn't mean that you can't make a statement, but it only means that you shouldn't overdo your accessories! It also shouldn't be too small, so that it won't be noticed. 
Try your best to choose a necklace that will complement your gown. Choose pieces that will act as an accent to your dress and enhance its look.  For instance, if you have a simple wedding dress, you can make it more unique with a statement necklace. You can forego the earrings or choose something simpler to make the look more balanced. 
Always Stay True To Your Style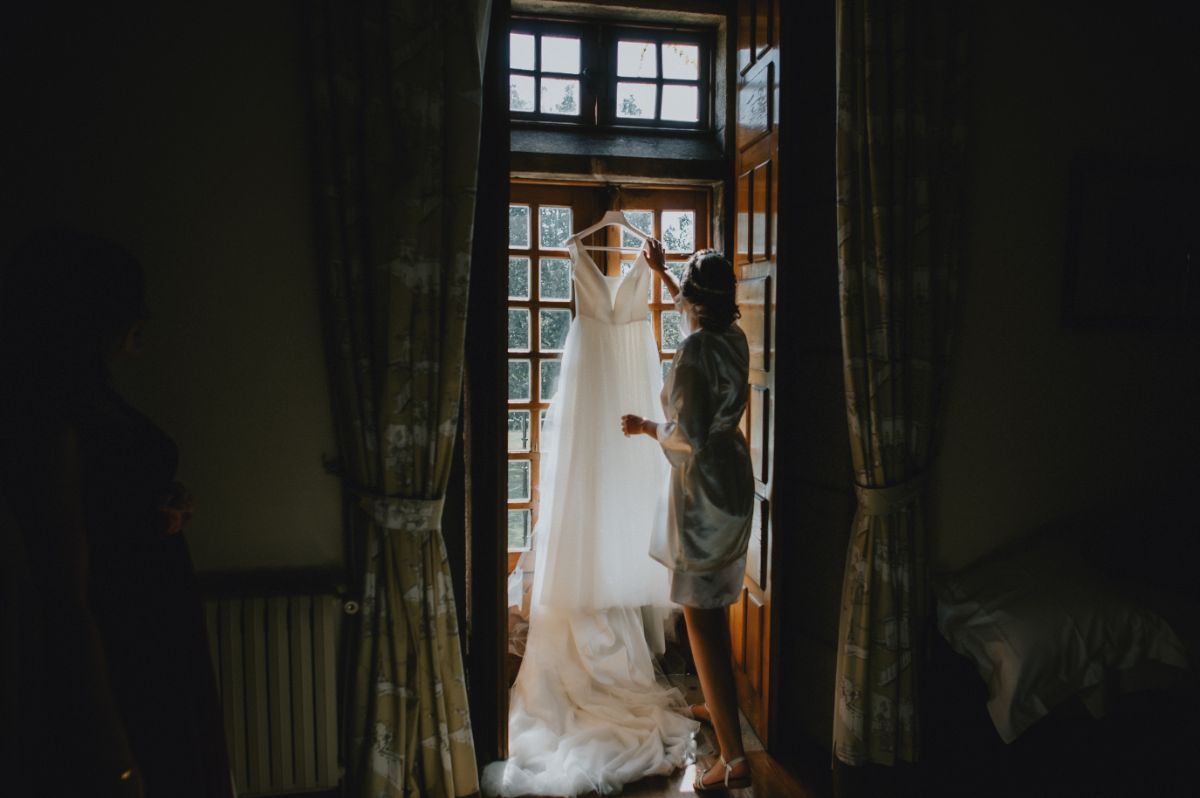 The most important thing when choosing wedding jewelry is to follow your preferences. They should reflect your style and taste in fashion. For example, you may not be a fan of dainty necklaces, but prefer to go big and bold! Or maybe you prefer pairing simpler necklaces with statement earrings. Go for it, because this is your special day. 
If you're pleased with the accessories you choose, they will reflect your mood and bearing. You'll feel confident and happy on your wedding day. 
Key Takeaway
Choosing the perfect wedding necklace can be overwhelming because you have so many options, and you also want to make the best choice! These tips can help you decide on your final piece. Remember to keep your wedding dress in mind, and make sure that the necklace you choose will complement it. Look at the color, the detail, and the neckline. Lastly, remember that you should always follow your style. 
Now that you know how to choose a wedding necklace, consider checking out some of our statement pieces here at Flutter! We're a handcrafted jewelry label based in the Philippines. We make original designs, so you'll appreciate having something unique and made with love and passion for your special day. Aside from necklaces, we also craft body jewelry, earrings, and bracelets. Click here to view our shop!
Make your Design Happen
Provide us your email and we'll send you a quote and instructions on how