You have not viewed any product yet!
Select Currency
FOX v.1.4.1.1
+
How To Wear A Body Chain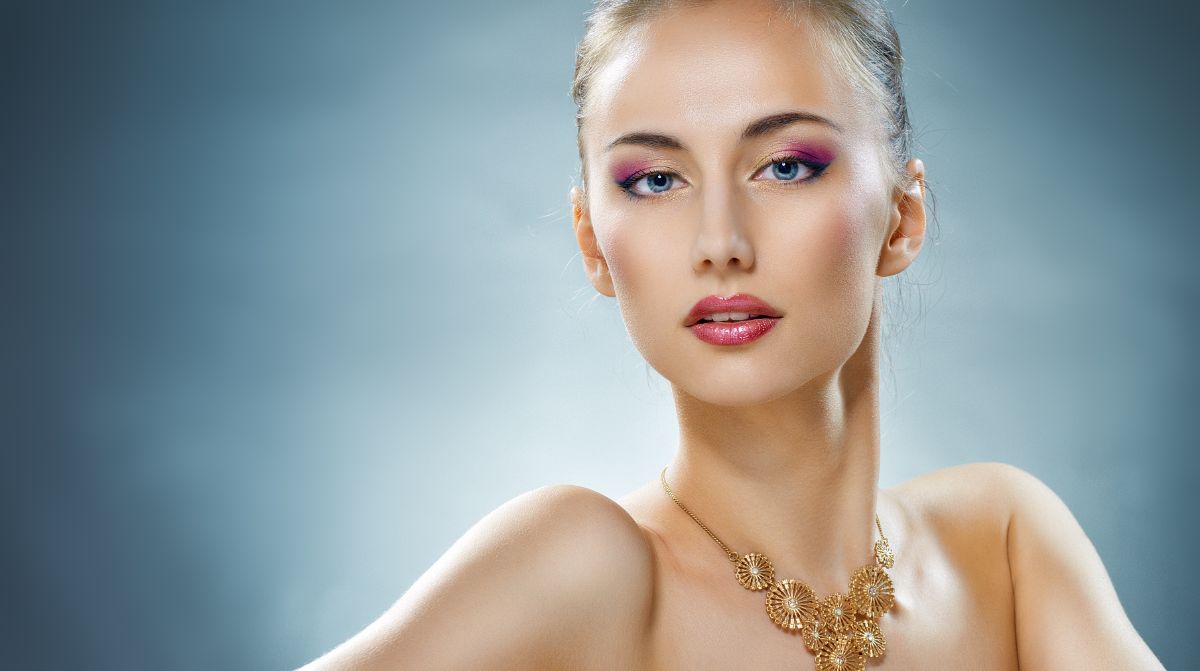 How do you wear a body chain?
Choose the proper event and occasion

Familiarize yourself with the different types

Wear it inside or outside your clothing

Pair it with something casual or formal
Body chains are a great way to add a statement to your outfit — whether you're wearing the most basic clothing pieces or a luxurious gown for a formal event. Depending on the type of body jewelry you choose, you can accentuate certain parts of your body, such as your collar bones, shoulders, chest, abs, and arms. Being a versatile piece of jewelry, these can be worn over and under your clothes, with a swimsuit, lingerie, and many others. If you're interested, here are some tips on how to wear a body chain. Keep on reading!
Choose The Proper Event And Occasion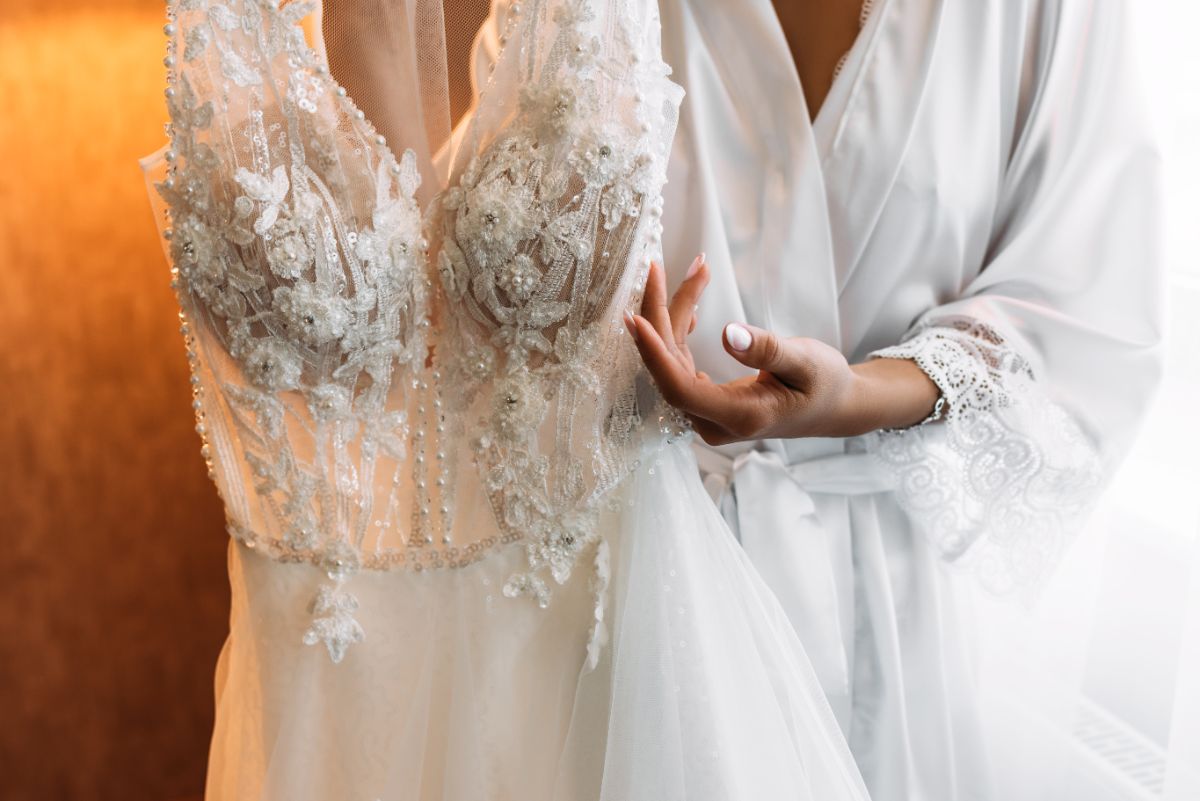 Style icons, models, and celebrities are known to wear body chains when appearing in public events. These jewelry pieces are especially popular during summer, paired with vibrant swimsuits and swimwear. These showy accessories also look great with sexy outfits, formal wear, party clothes, and the like. 
Body chains are made to help you make a statement or flaunt your outfit. Because of this, you might need to be more careful when wearing them in professional environments such as the workplace. In this case, it's recommended to choose simple and sophisticated pieces such as the Black Vamp beaded body belt.
Familiarize Yourself With The Different Types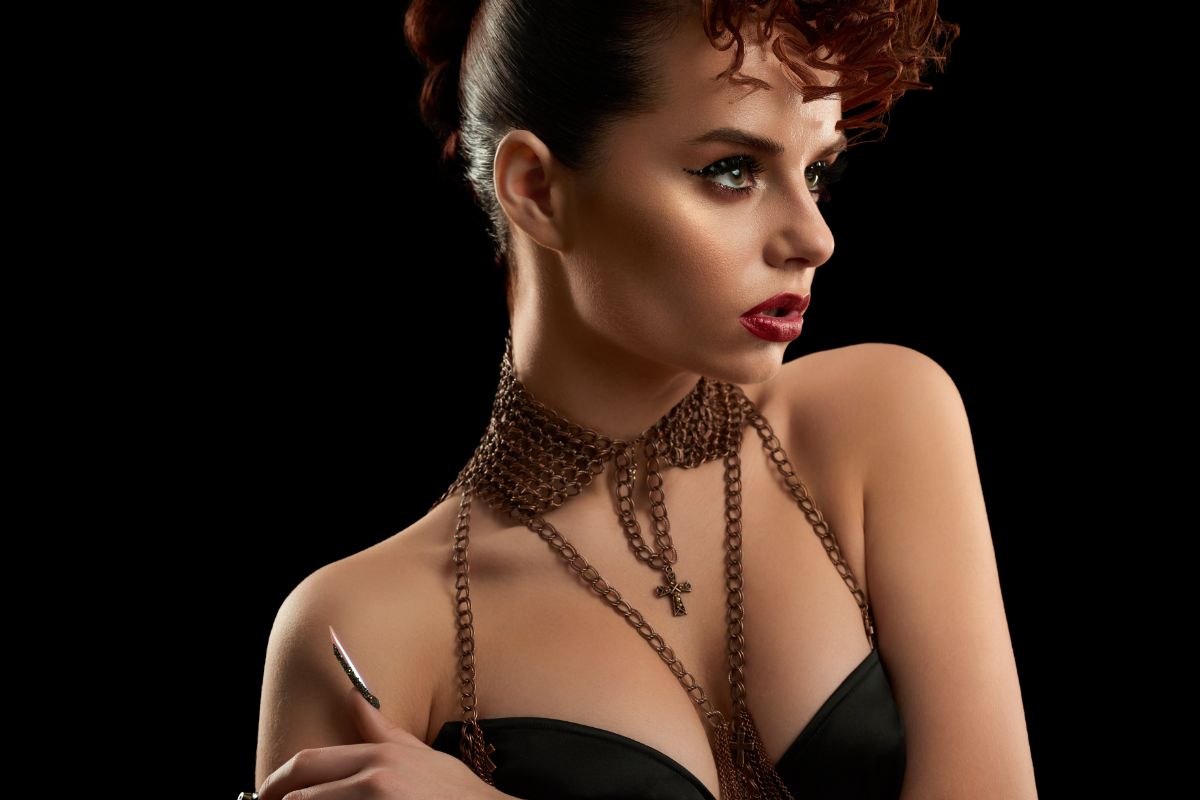 If you're new to body chains, it's natural to be confused about how to use them. But these pieces are extremely easy to wear once you're familiar with the different types! Below are some styles to help you get started.
Choker Body Jewelry
The choker-style body chain will remind you of a necklace, but there's a twist. Chains or strings of beads will extend from the neckpiece towards other parts of your body — such as the arm, chest, or shoulders! One great example is the Arabian Nights asymmetrical body chain.
Bra Style Body Jewelry
Bra-style body chains cover or accentuate your chest part. These come in several designs, from minimalist chains to halter-style jewelry. If you're interested, you can check out the Elektra Jewelry Vest.
Body Belt
Body chain belts are a great way to highlight your waist. The belt is usually connected to a neckpiece for support. The beads or chains will go across your chest, adding a touch of sexiness or luxury. One good recommendation is the Gold Flirt belt suspenders.
Shoulder Capelets
This type of body chain covers your shoulders. Depending on the design, only your shoulders will be covered, or the upper chest area will also be included. These are a great choice for formal events and weddings. Check out the Pixie Shoulder Necklace and the Hibiscus Garden.
Wear It Inside Or Outside Your Clothing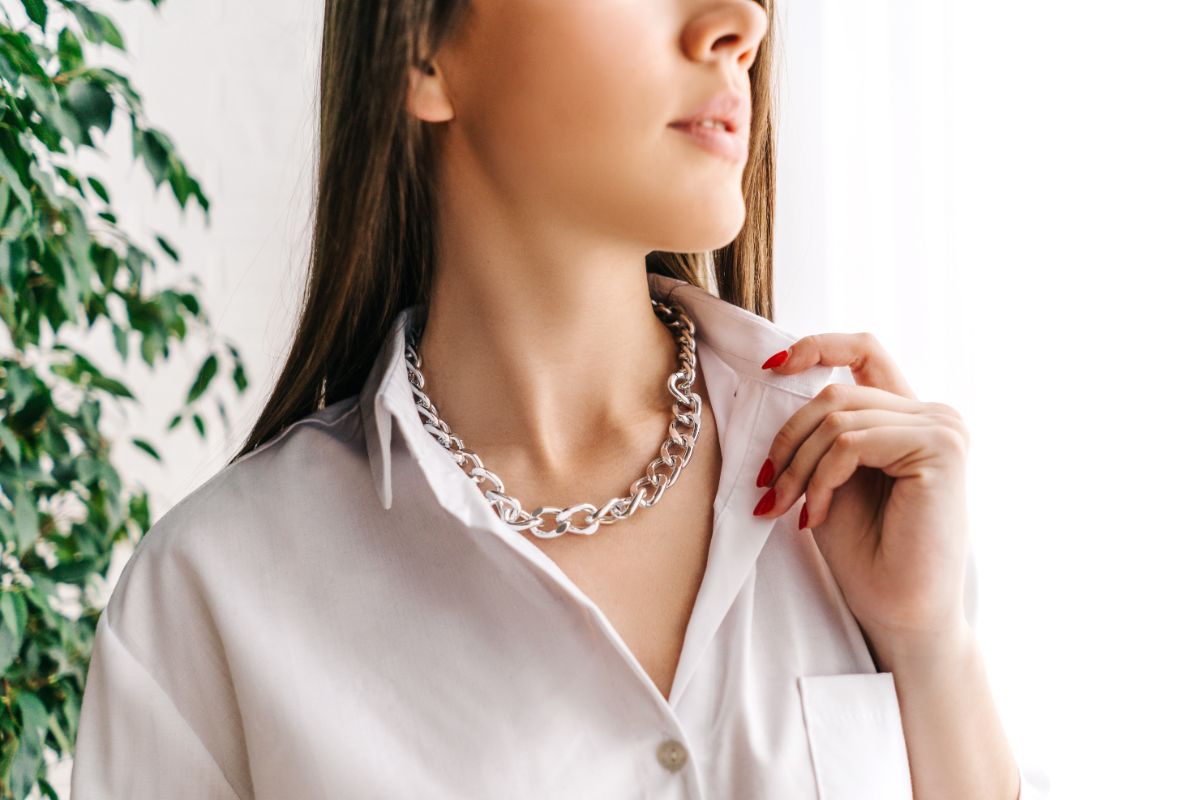 Body chains give you an opportunity to experiment and find the best look. For instance, should you wear them inside or outside your clothes? This will depend on your outfit and the look you want to achieve.
For example, if you want to add a touch of sexiness to your outfit without being too overwhelming, you can wear a body chain under a blazer. Let the jewelry peek out from your jacket and bring attention to your bare skin without having to show everything! You can also wear body chains under tops with plunging necklines to achieve the same effect. 
But if you're wearing a turtleneck top, you might be wondering if body chains are still the best option. You can elevate the look with something classy, such as the Barbie Jewelry Vest.
Pair It With Something Casual Or Formal
Body chains suit a variety of looks — whether you're wearing something formal or casual. Just choose the right jewelry piece for your look and experiment with new pieces!
These accessories have become a popular way to elevate a swimsuit. Just pick something simple and won't easily tangle! Want to upgrade the look of your crop top or bralette? Wear something that will accentuate your waist area, such as the Gold Sling crystal body belt!
How about a long gown? The Faerie Lights wedding cape or the Moonflower bed shoulder cape will surely steal the show.
Key Takeaway
A body chain might look daunting to wear, but it will fit a variety of styles, body shapes, and occasions! Think of them just like a necklace or a bracelet, but with the purpose of accentuating larger body areas — such as your chest, waist, shoulders, and more! Once you experiment with a few looks, you'll find that certain types of body chains will look good on specific outfits.
Now that you know how to wear a body chain, you can take your time to browse our collection here at Flutter! All our pieces are handmade by skilled jewelry makers in the Philippines and designed by a talented artist, Katrina Ong. If you're interested, we also have a long list of statement earrings, necklaces, and bracelets.
Make your Design Happen
Provide us your email and we'll send you a quote and instructions on how