You have not viewed any product yet!
Select Currency
FOX v.1.4.1.1
+
How To Wear A Choker Necklace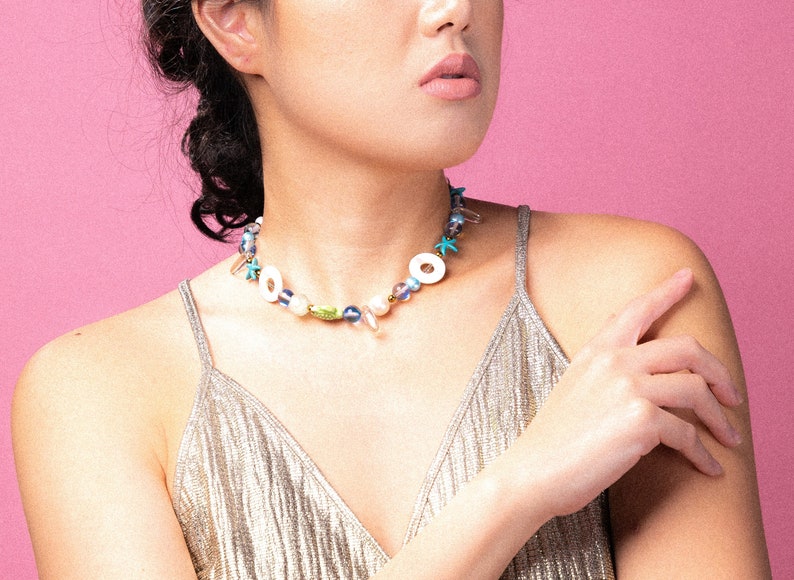 How do you wear a choker necklace?
Choose a choker

Factor in the event and style of outfit you're wearing

Consider the neckline of the outfit you're wearing

Keep the focus on the necklace

Pair your choker with a longer necklace
A choker is a type of short necklace that fits snugly around the neck and sits comfortably above the collarbones. This necklace is typically around 14 to 16 inches long. Chokers are a staple '90s fashion piece, but they are still incredibly popular nowadays. For a good reason, this jewelry piece can be styled with both casual and formal outfits. If you're planning to buy one soon, you should learn how to wear a choker necklace. Keep on reading!
Choose A Choker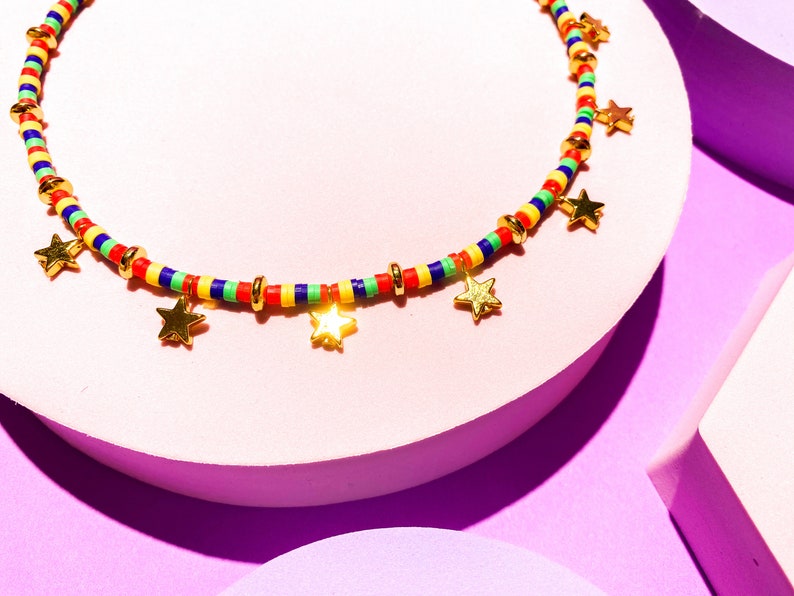 Before you learn the do's and don'ts of wearing a choker necklace, the first thing you should do is choose the right type of choker. 
First, take a measurement of your neck. Find a soft tape measure and wrap it around your neck. Add two inches to your neck measurement for allowance, so the choker can be a bit loose, allowing you to breathe easily.
Next, look at the length and width of your neck in the mirror. If you have a shorter or wide neck, opt for thin and simpler choker necklaces. On the other hand, if you have a longer and more slender neck, opt for chokers with more details!
Factor In The Event And Style Of Outfit You're Wearing
To help you choose the best choker necklace, you should also consider the event and style of the outfit you're wearing. For instance, if you're wearing formal attire, it's beneficial to purchase more glamorous chokers. One recommendation is the Stage Light 2-Tone Choker, which is hand beaded with silver fire flash polished crystals and gold Japanese beads. It's the perfect piece for cocktail dresses and long gowns!
If you're looking for something casual, you can find choker necklaces with simple strands that feature beadwork and unique embellishments. These are great for everyday wear and are also versatile enough for formal looks. Some options are the Jurassic and Flinstones!
Consider The Neckline Of The Outfit You're Wearing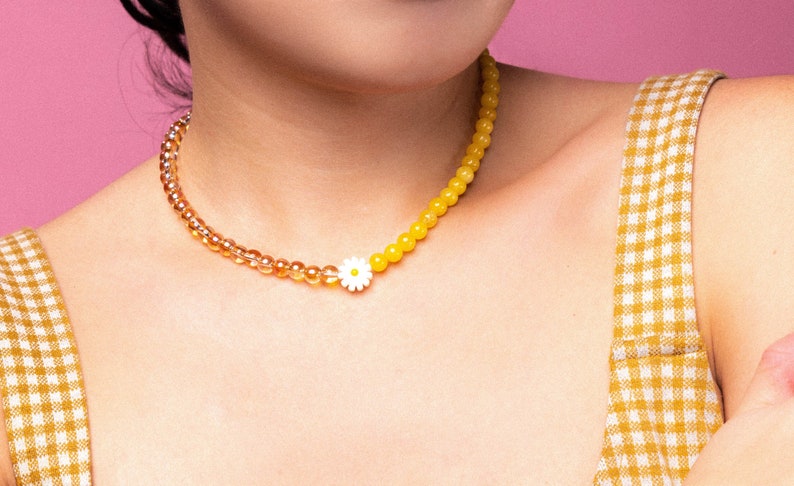 When styling a choker necklace, factor in the neckline of the outfit you're going to wear it with. This will help you make the most out of the jewelry piece! As a general rule of thumb, chokers will stand out more when paired with more open or lower necklines. The more bare skin is there around the choker, the more statement it makes. 
To give you an idea, choker necklaces will look great with a scoop, v-neck, strapless, sweetheart, and off-the-shoulder necklines! You can pair the choker design or shape with the neckline. For instance, if you're wearing a choker with a pendant, you can pair it with a v-neck. On the other hand, a round-shaped choker will look good with a scoop neck. 
Keep The Focus On The Necklace
A choker necklace is a statement piece because it naturally draws the eye of the beholder. Because it's an attention grabber, it's a good idea to keep the overall focus of your outfit on the necklace. If you plan to wear earrings, choose simple studs that will complement the necklace well. Other than that, it is also a good option to not wear earrings at all. 
If you're looking for a choker necklace that can make a statement, check out the Old Hollywood Choker! This pearl choker is embellished with silver fire flash polished crystals, Japanese beads, and freshwater egg pearls. You can pair it with a simple black dress to make it stand out.
Pair Your Choker With A Longer Necklace
If you're looking for more variety, try pairing your shorter choker necklaces with longer necklaces. Since chokers are statement pieces, choose simpler necklaces that can complement the main piece. Pick ones with more delicate chains. The choker should be a little thicker than the complementary piece. If you're wearing a lower neckline, you might even be able to pair two longer necklace pieces with the choker.
The main rule of thumb is to choose a necklace with the same material as the choker. For instance, pair silver with silver and gold with gold. If you're interested in these, you can take a look at the Stage Lights Silver Choker and Stage Lights Gold Choker!
Key Takeaway
A choker is a type of necklace that can be worn alone or with longer necklace pieces. Because it can effectively make a statement, it is best paired with simpler accessories, such as a pair of stud earrings. Make sure to choose a necklace that is comfortable to wear and won't affect your breathing. Consider the event you're going to and the style of your outfit.
Follow these tips on how to wear a choker necklace, so you can make the most out of your statement piece! If you're looking for unique jewelry pieces, you can find them here at Flutter. We handcraft every piece of necklace, earrings, bracelets, and body jewelry in our collections. 
Make your Design Happen
Provide us your email and we'll send you a quote and instructions on how