You have not viewed any product yet!
Select Currency
FOX v.1.4.1.1
+
How To Wear Multiple Bracelets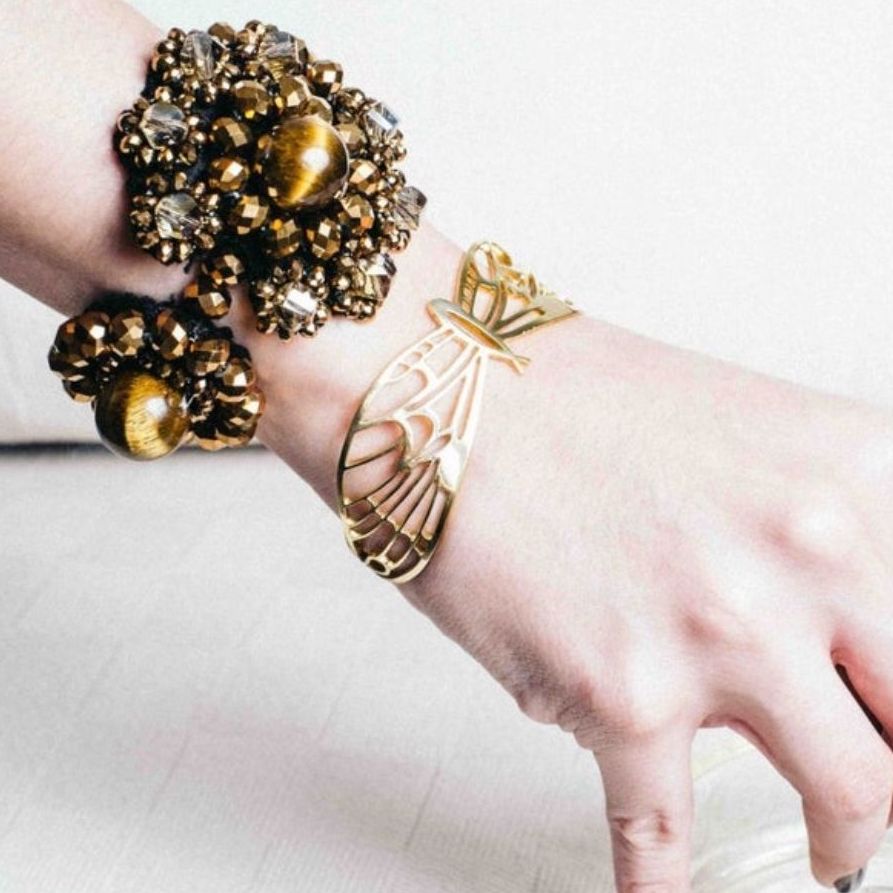 How do you wear multiple bracelets?
Mix and match colors

Sizing is key

Add a watch to the ensemble

Choose a focal point

Wear bracelets on both wrists

Keep your other jewelry simple

Have fun experimenting
Bracelets are one of the easiest jewelry pieces to work with. You just need to slip them on, and you're done! There's no fuss when using bracelets, and it's a surefire way to enhance the look of your outfit. But if you're looking for something unique and fun, you should know how to wear multiple bracelets! Get the arm party going and have fun experimenting. Keep on reading to learn more!   
Mix And Match Colors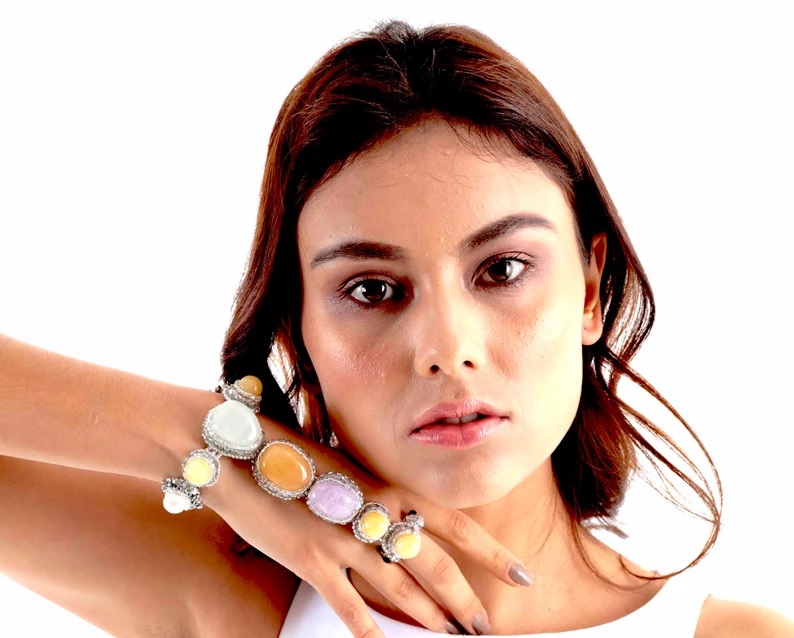 When layering bracelets, you will need to learn how to mix and match colors. While you can stack everything you own and rock it, you can achieve a specific look if you select the right pieces.
Choose colors that will best complement each other. For instance, you can pair the Sweet Pebbles T-bracelet, which features pastel colors, with other pastel bracelets for a cute look! Or, you can mix it along with other white beaded bracelets too. 
Sizing Is Key
To make your stack work, make sure to consider the sizes of the bracelets you're wearing. For instance, if you're wearing thinner pieces, you can stack as many as long as you don't cover more than a third of your forearm. If you're wearing thicker pieces, aim for three to five pieces. 
If you want to make your stack more interesting, you can incorporate various sizes too. Mix in cuffs, bangles, and beaded bracelets!
Add A Watch To The Ensemble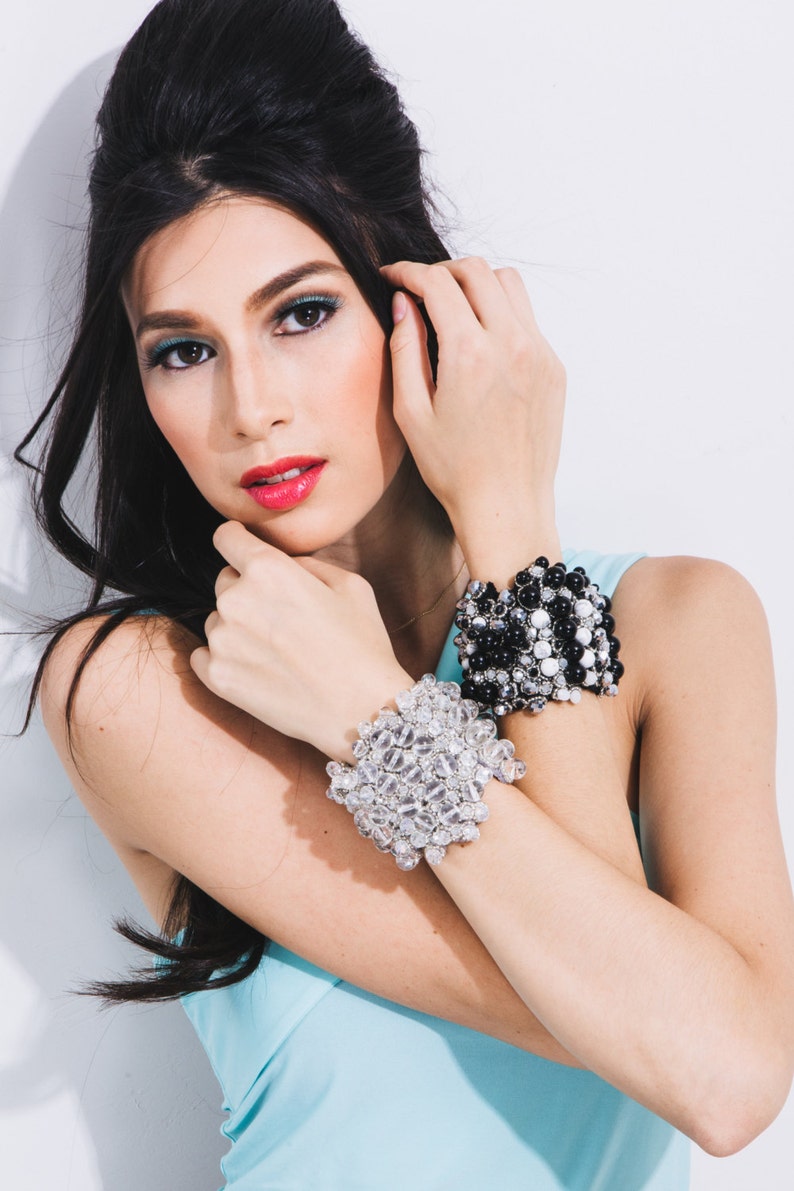 To make your bracelet stack more functional, don't forget to add a watch too! Choose a bracelet that can complement the other bracelets in your arm or vice versa. Not only will your stack look good, but you'll also be able to know the time whenever you want. 
For instance, the Bubbles Cuff Black and White is quite thick, so it will pair well with a thinner watch! To match the color, you could wear it with a silver watch. 
Choose A Focal Point
A focal point can help your layered bracelets look more organized and put together. For instance, your focal point could be your watch. To make it stand out, you can wear thinner and simpler bracelet pieces. 
You can also choose a statement bracelet as your focal point. For example, the Safari Lion bracelet is a great choice. It's a fairly large cuff, so you can make it the centerpiece of your stack. Pair it with dainty gold bracelets for a luxurious and sophisticated vibe.
Wear Bracelets On Both Wrists
If you're getting comfortable layering bracelets, you could also try wearing your stacks on both arms! You don't always have to perfectly match the number of jewelry pieces you're wearing on each wrist. This is the time for you to take advantage of asymmetry.
When wearing bracelets on both wrists, make sure that you don't wear too much that it becomes uncomfortable and overwhelming. You also need to be able to do your tasks for the day well. 
Keep Your Other Jewelry Simple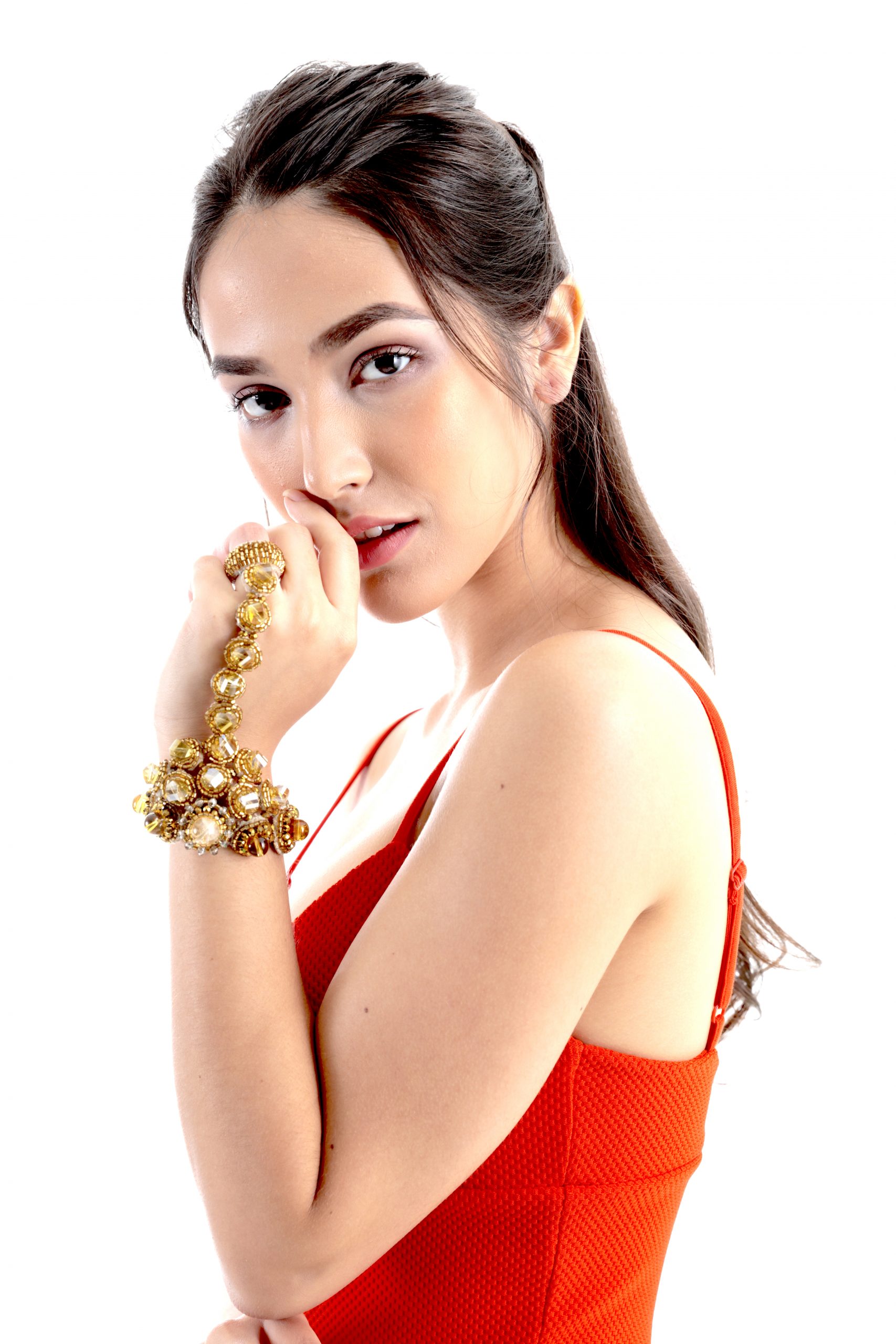 With a few bracelets stacked on your forearm, you can already look fashionable and unique. To prevent overaccessorizing, keep your other jewelry pieces, like necklaces, earrings, and body jewelry, simple. Wearing too many accessories can take away other people's attention from you. It would look cluttered and overwhelming as well.
If you choose to wear multiple bracelets on each arm, you may choose to not wear other jewelry pieces. Looking for a bracelet and a ring in one? Check out the Beehive Hand Jewelry or the Gold Enchained Bracelet!
Have Fun Experimenting
Now that you know the basics of wearing multiple bracelets, you can now focus on experimenting! Keep these guidelines in mind while designing your bracelet stacks, but don't forget to have fun too. You don't have to make it perfect the first time. Follow the tips that apply to your style and wear what will make you feel good. 
If you're interested in mixing and matching bracelets, you can check out our collections here at Flutter! We have unique statement pieces that you could use as the focal point of your bracelet stacks. 
Key Takeaway
Wearing multiple bracelets can be tricky if you're a first-timer. Just remember these guidelines above to help you create beautiful bracelet stacks! You can even wear multiple bracelets on both wrists if you want to go for a unique look. Just remember to keep the rest of your jewelry simple, or opt not to wear them to make a statement with your layered bracelets.
By knowing how to wear multiple bracelets,  you can instantly upgrade your look in just a few minutes! Keep a variety of bracelet styles in your dresser, so you can mix and match pieces when coming up with your outfit. If you're looking for unique collectibles, you can check out our jewelry pieces here at Flutter. Every bracelet is handmade, so you know that what you'll be wearing is one of a kind and made with care.
Author's Note: This entry was optimized by the best SEO Services Agency in the Philippines – SEO Hacker

Make your Design Happen
Provide us your email and we'll send you a quote and instructions on how