You have not viewed any product yet!
Select Currency
FOX v.1.4.1.1
+
How to Wear Statement Jewelry Confidently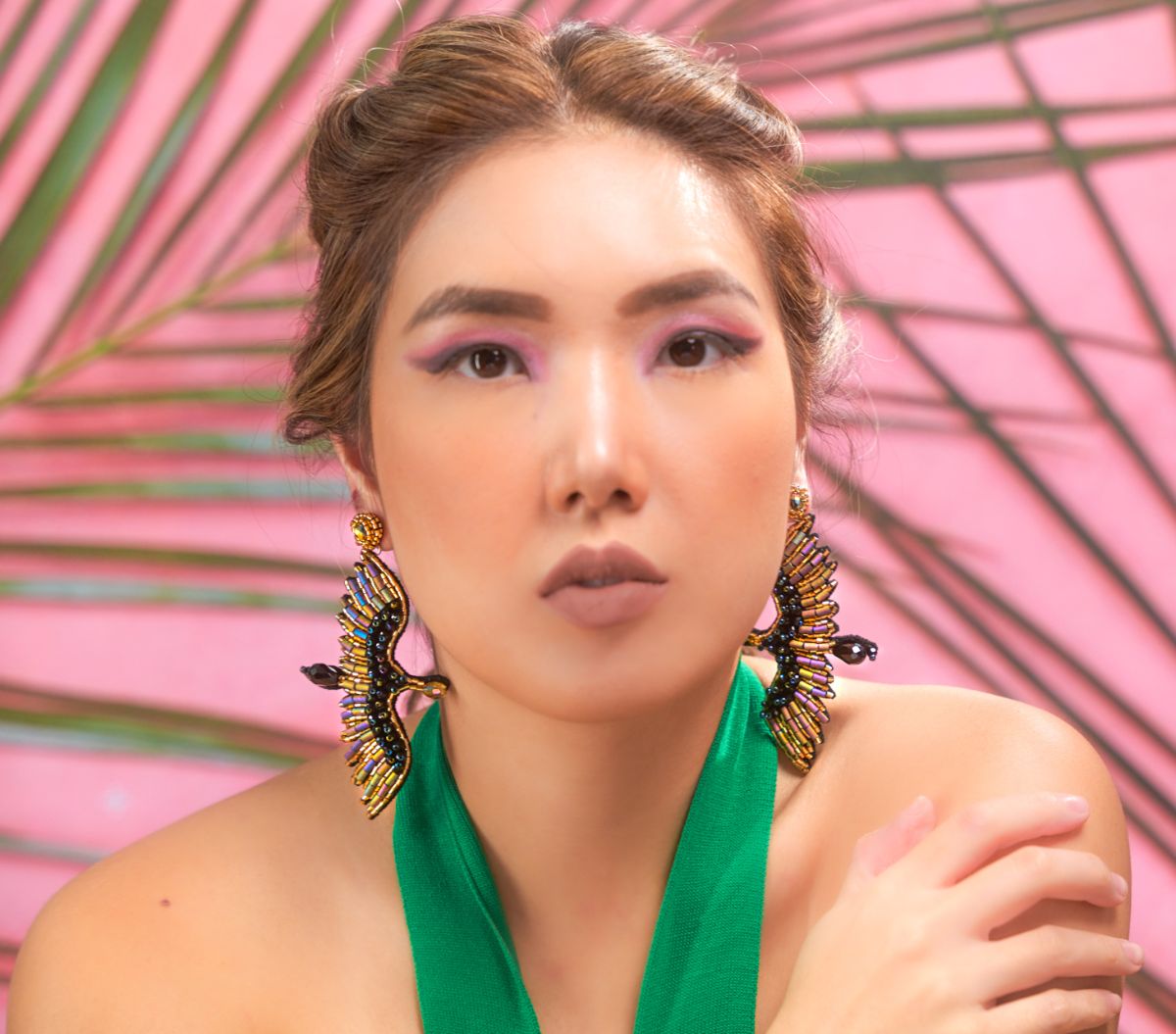 How can you wear statement jewelry confidently?
Start simple
Style for your size
Wear pieces that compliment your outfit
Allow your statement piece to shine
Wear them with confidence
Statement jewelry is a great way to add drama to your outfit or elevate your look from casual to dressy. But many find these unique and bold pieces difficult to style! And if you're trying to add them to your wardrobe for the first time, it can be quite intimidating.
Do you find yourself hesitating when it comes to styling your new statement jewelry? We've got your back, ladies! Here are some tips on how to wear statement jewelry confidently:
Start simple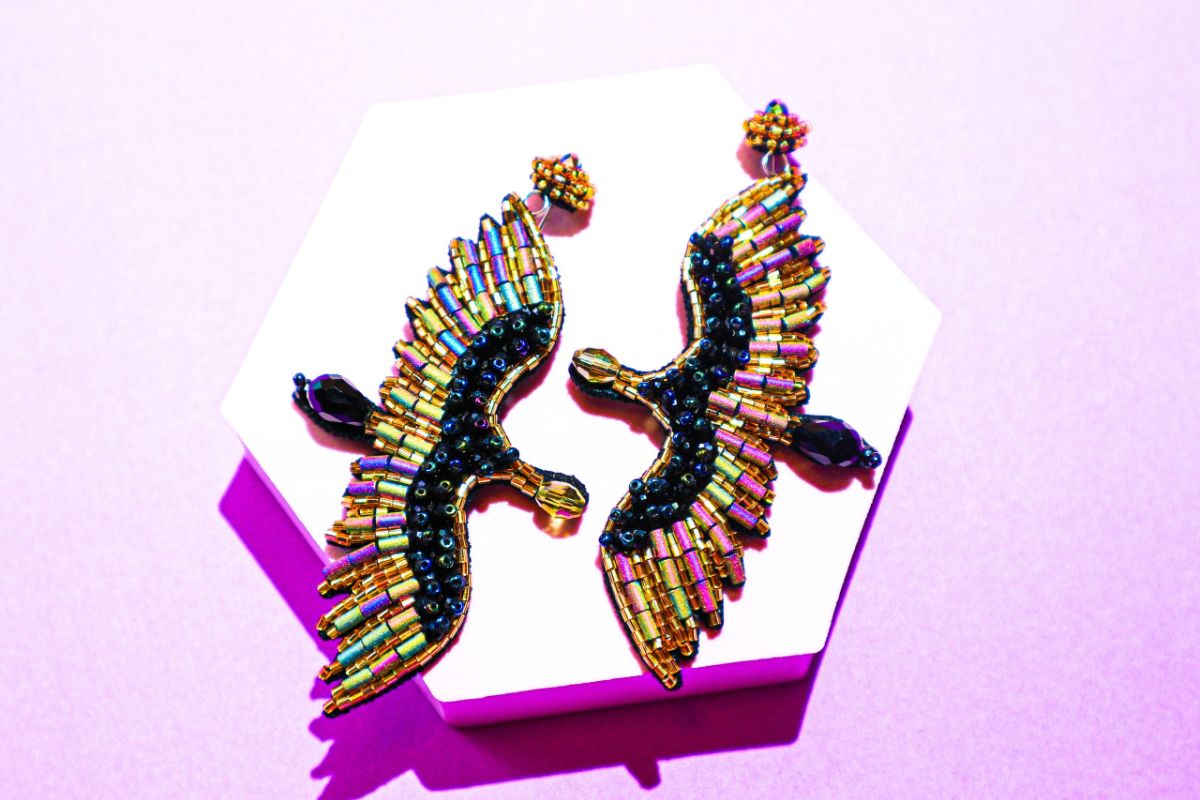 Part of the difficulty with this kind of accessory is pairing them with pieces in your wardrobe. Because they're quite bold, it can be tough to put together an outfit that isn't too loud or busy.
So, start by pairing them with your simplest outfits. This makes pairing style, colors, and the overall aesthetic of your jewelry with your clothes much easier. Plus, it will allow them to stand out and be the focal point of your look!
For example, you could pair our Golden Falcon earrings with a plain-colored top and jeans. This outfit's simplicity lets these gorgeous beaded earrings take center stage.
Style for your size
Did you know your frame and size will affect how your statement pieces look on your body? Larger pieces of jewelry can swallow up a small frame or add a bit too much weight to a curvier body.
To help you look your best with these pieces, we recommend taking your body size and type into account before using them with your outfit. Just like with clothing, it's important to use what compliments your shape best!
Wear pieces that compliment your outfit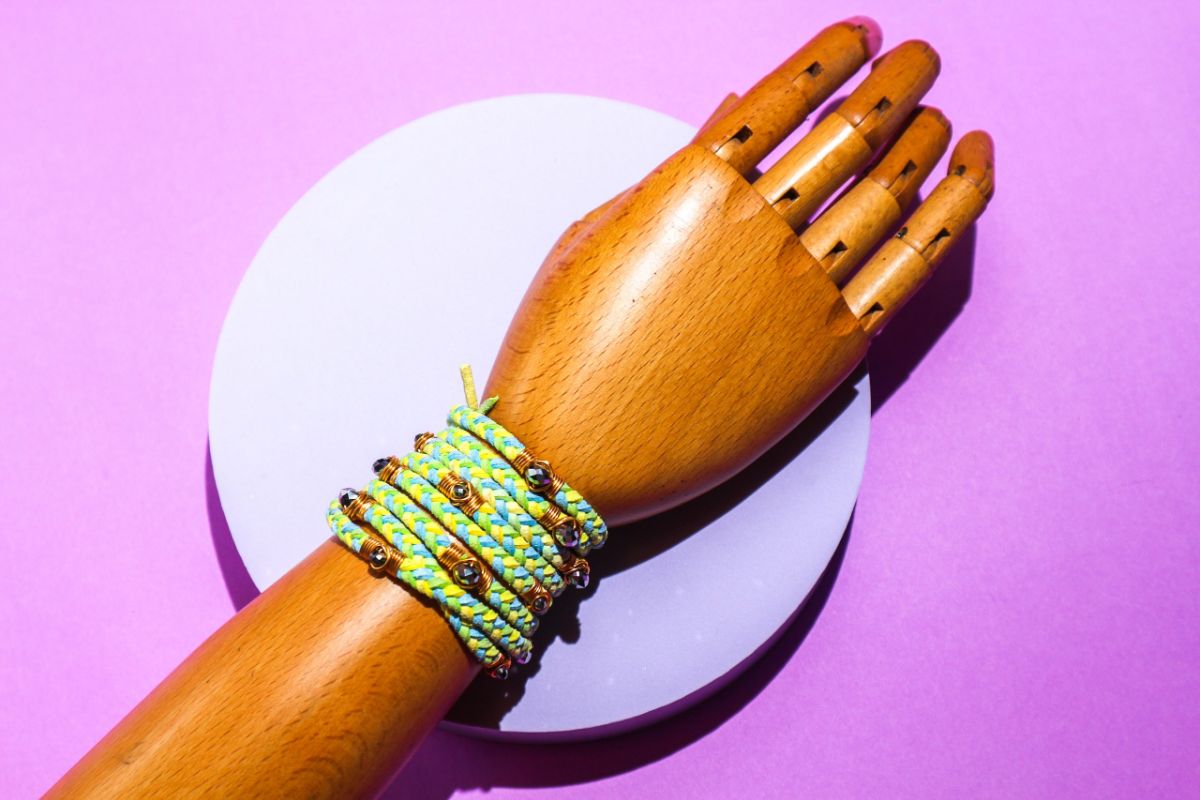 Once you've gotten more comfortable with statement jewelry, it's time to experiment. Start moving towards more complex outfits and match more colors and styles together.
Luckily, many statement pieces come in a wide variety of colors and materials, so you'll have plenty of options when it comes to mixing and matching! For example, our Fluoro Green Starla Wraparound Bracelet is made with yellow, green, and blue suede, which makes it perfect for any outfit with the same color palette. You could also try matching items with a similar shape or design, such as our White Tulips necklace with a floral dress or top!
Go with what you love
Now, the general rule for styling with accessories is to avoid clothing or pieces that will compete with each other. That said, some rules are meant to be broken.
If you end up loving the look of a more heavily patterned piece of clothing paired with your favorite statement jewelry, then you should wear it! We encourage you to dress in what you love—it's one of the best ways to boost your confidence. So choose what works best for you and the occasion you're dressing for.
Wear them with confidence
Whichever way you decide to style yourself, remember this: everything will look better when you wear them with confidence. Plus, statement jewelry is all about, well, making a bold statement! So don't be afraid to stand out with your new accessories.
Key Takeaway
Now you know how to wear statement jewelry confidently, and following this will surely help you feel great about your outfits!
Don't hesitate to flaunt your statement jewelry and celebrate your style and uniqueness. For more statement jewelry, check out the rest of our catalog here!
Make your Design Happen
Provide us your email and we'll send you a quote and instructions on how