You have not viewed any product yet!
Select Currency
FOX v.1.4.1.1
+
Materials Used for Making Boho Friendship Bracelets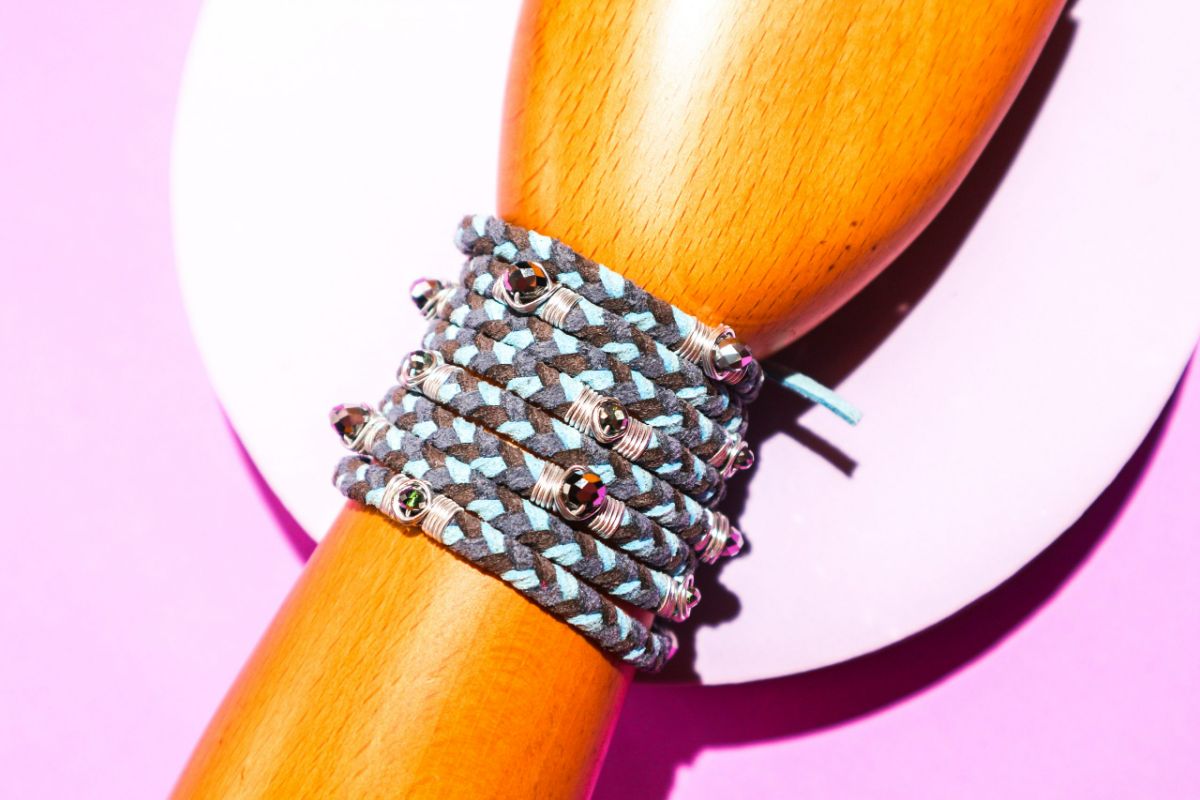 What materials are used for making boho bracelets?
Korean faux suede wrist-surrounding material
Accent Crystals in various colors
Chic, non-tarnish gold aluminum
Endearing bead and strings
Overview

Boho friendship bracelets are the perfect addition to everyday outfits, even when just staying at home! Flutter offers statement jewelry that appreciates culture, heritage, and style. Embody bold and loud jewelry through the form of their unique pieces that are not like others.
Crafting is a portal to creativity, and when it comes to boho friendship bracelets, the journey is a vibrant fusion of colors, textures, and cultures. These bracelets are more than mere accessories; they're a canvas that weaves together stories, traditions, and the artistry of materials.
In this enchanting exploration, we'll delve into the materials used to make Each strand, each bead, and each material chosen is a chapter in the tale of culture and self-expression. From earthy beads that connect us to nature's beauty to intricate threads that carry the essence of tradition, these materials speak a language that resonates with both the wearer and the observer.
Korean Faux Suede Wrist-Surrounding Material
Craftsmanship in the form of handcrafted boho bracelets requires one of the finest materials while still providing comfort to the wearer and style in the availability of different arrays of colors.
For our bracelets, Flutter utilizes Korean faux suede. This is made from a delicate material that is a nice touch to the skin. It is a soft and versatile type of cloth that imitates the feel of luxury and exquisiteness of a real suede material. Legitimate suede uses animal skin, and we handcraft out boho bracelets with faux suede, to easily navigate the fabric to a well-made piece of accessory.
Planning to purchase a friendship bracelet for you and your friend group? Flutter has a wide collection of boho bracelets that come in different colors. You can even match all of your personality to colors or simply choose your favorite colors from the collection. So, you and your friends can wear a simple, sturdy, and trendy accessory to school, work, or even anywhere!
Accent Crystals in Various Colors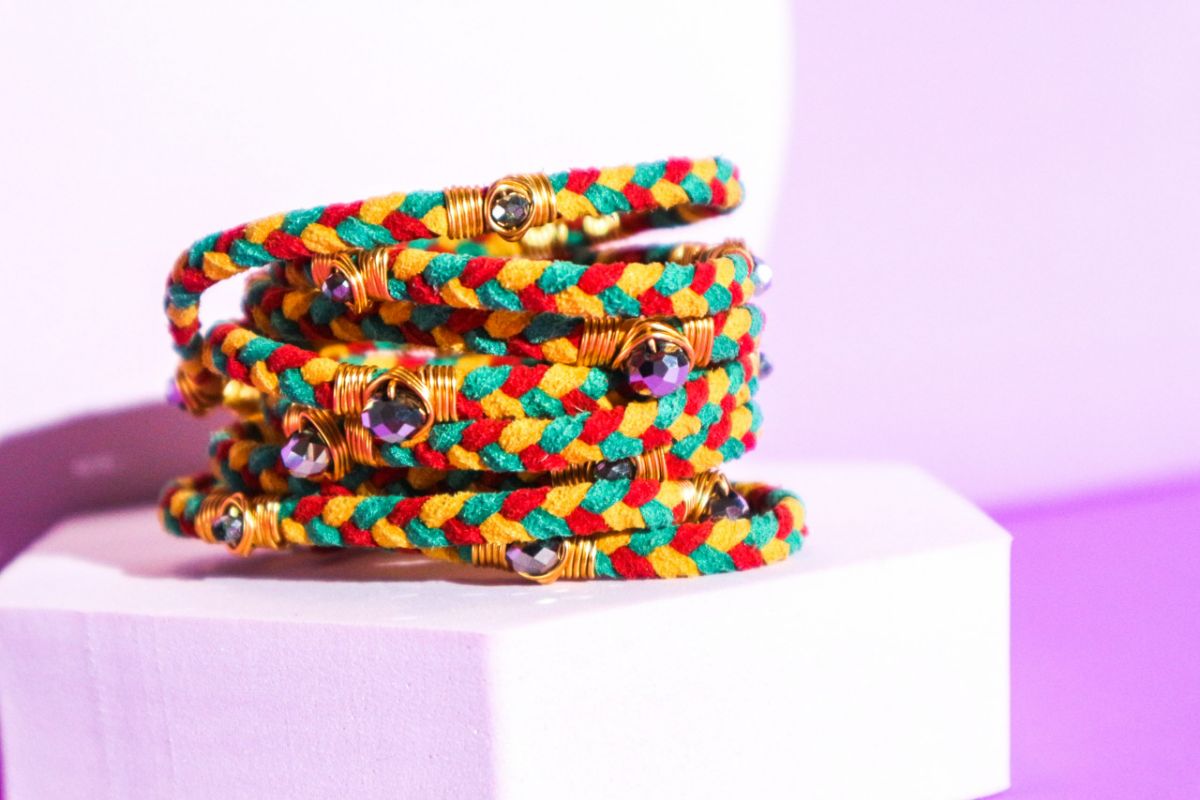 Flutter's boho collection has a secret ingredient that turns friendship bracelets into pure magic – accent crystals. These little gems dance alongside the Korean faux suede, giving a dash of elegance to the bracelet's faux leather threads.
Now, why would you want crystals in your everyday wrist game? Well, it's like sprinkling a touch of glam on your grocery run or Netflix night. Flutter's jewelry and boho bracelets make even the simplest moments shine a bit brighter. The crystals are like tiny treasures that you can share with a friend, making your bond shine as brightly as your wrist.
Chic, Non-tarnish Gold Aluminum
Inauthentic pieces of jewelry often leave a dark and off-putting color to individuals with "acidic" skin. Luckily, Flutter uses non-tarnish gold aluminum to eliminate this factor for buyers. Non-tarnish gold aluminum is used for all boho bracelets in Flutter's collection.
This material is adaptable to the Philippine climate, so don't worry about sweat destroying your bracelet or getting it rained on during a sudden pour-out because Flutter produces durable statement pieces of jewelry that are worth their prices.
Endearing Bead and Strings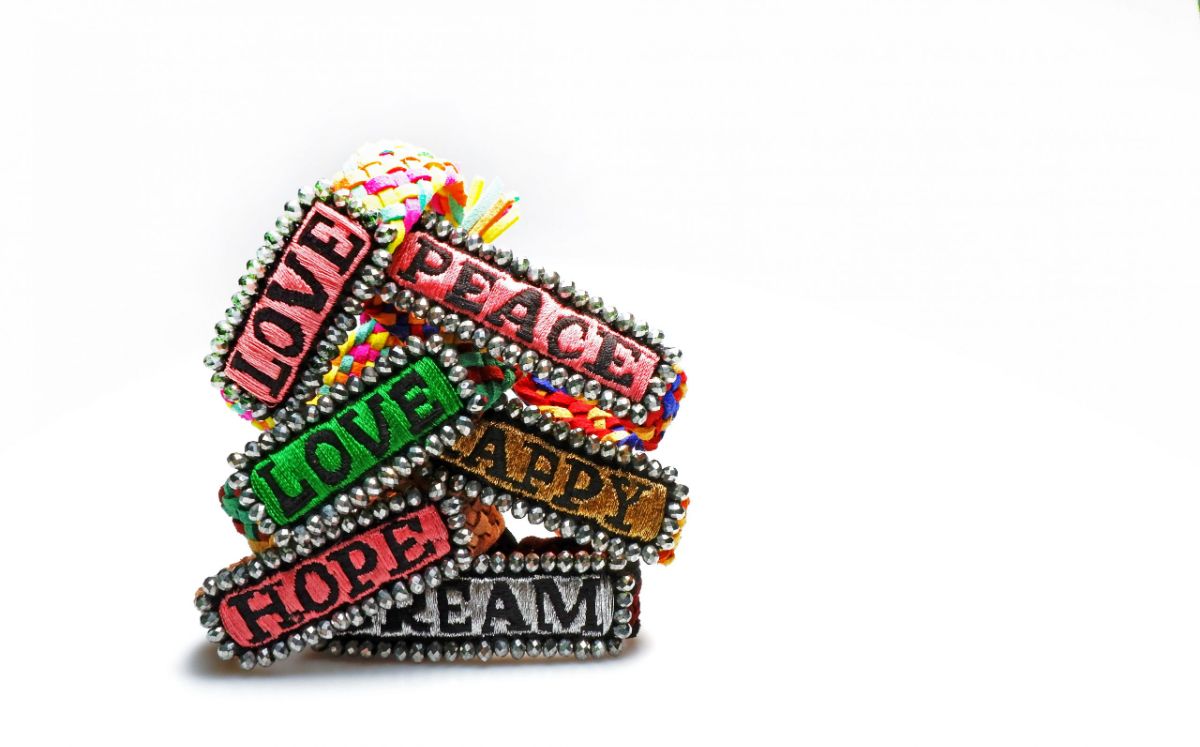 Many traditional boho bracelets include materials of string and beads from wooden beads, beads for embroidery, and more. This method of making boho wristlets has been adapted many centuries after. Now, in the generation of mixed fashion and recurring trends, boho bracelets have a new face and the latest accessed materials.
The materials used by Flutter are all handmade and made by Filipino craftsmen. Each of the bracelets from the Bohemian collection is handled with the utmost precision, giving the pattern a personalized touch by artisans.
If you want a more complex pattern and a louder accessory on your wrist, Flutter's movie sign bracelet in Sunrise is the ideal wrist accessory for you.
Key Takeaway
The handcrafted and embroidered Bohemian-inspired bracelet of Flutter exudes the loud and happy culture of the country. Their heritage has provided fashion with new renditions of their accessory, inspiring countless artists and craftsmen with their own spin on boho bracelets.
Flutter's materials for boho bracelets are top-produced to ensure longevity of use and life. Moreover, the equipment they utilize to produce these statement bracelets is of the finest quality found in the Philippines.
You can purchase a boho-themed friendship bracelet at our online store today. Browse our wide collection of bracelets, necklaces, and earrings. Contact us for any additional questions about our statement pieces.
Make your Design Happen
Provide us your email and we'll send you a quote and instructions on how