You have not viewed any product yet!
Select Currency
FOX v.1.4.1.1
+
How To Choose The Perfect Necklace For A Fun-Loving Woman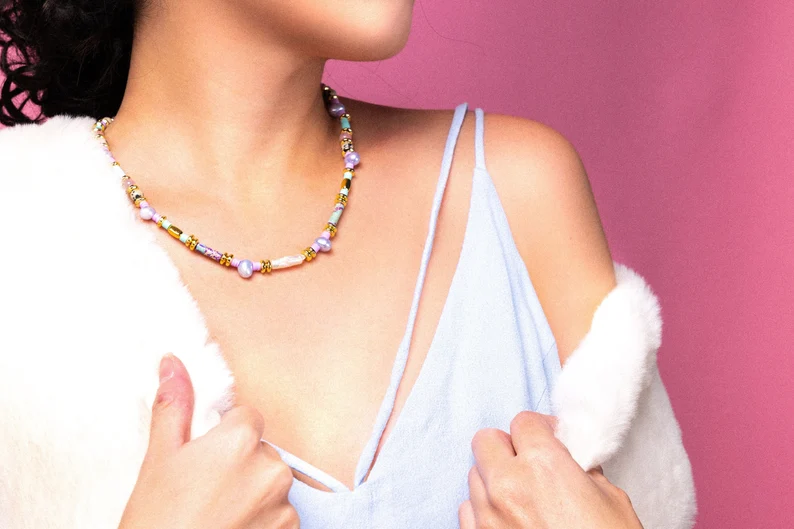 How do you choose the perfect necklace for a fun-loving woman?
Think about the occasion 

Be aware of her style

Find out what suits her

Pick something unique 
A necklace is a very personal gift, as it's usually something that is given by someone close — such as a friend, family member, or a significant other. It doesn't have to be the world's most expensive jewelry to be appreciated. As long as you put some thought into selecting one, it will express how important someone is to you. That's why here are some tips on how to pick a necklace for a fun-loving woman! Read on.
Think About The Occasion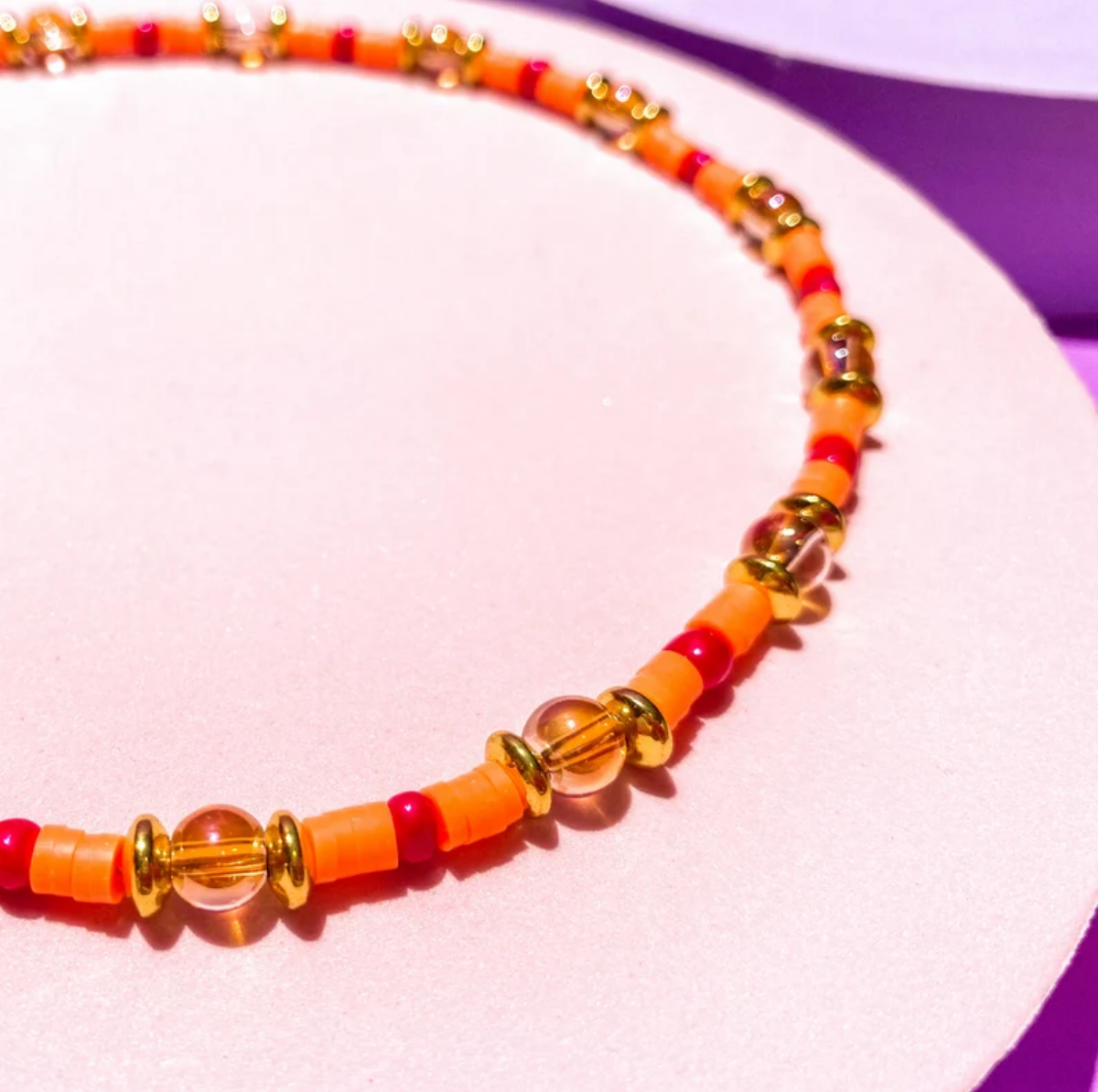 First, consider the occasion why you're giving a gift. Is the necklace for a birthday or anniversary? Or maybe it's just a little token of appreciation for her. The occasion will help you narrow down your options. 
For instance, birthdays and anniversaries are special events, so it's recommended to pick something fancy to remember this special day. If it's a spontaneous gift, then something simple is the better option. This way, the other party won't feel too shy to receive your present. 
The occasion can also give you an idea of what type of necklace to give. For birthdays, you can find out their birthstones. For example, if they celebrate their birthday in January, you can choose the Fluoro Necklace, which features the gemstone for that month — garnet!
Be Aware of Her Style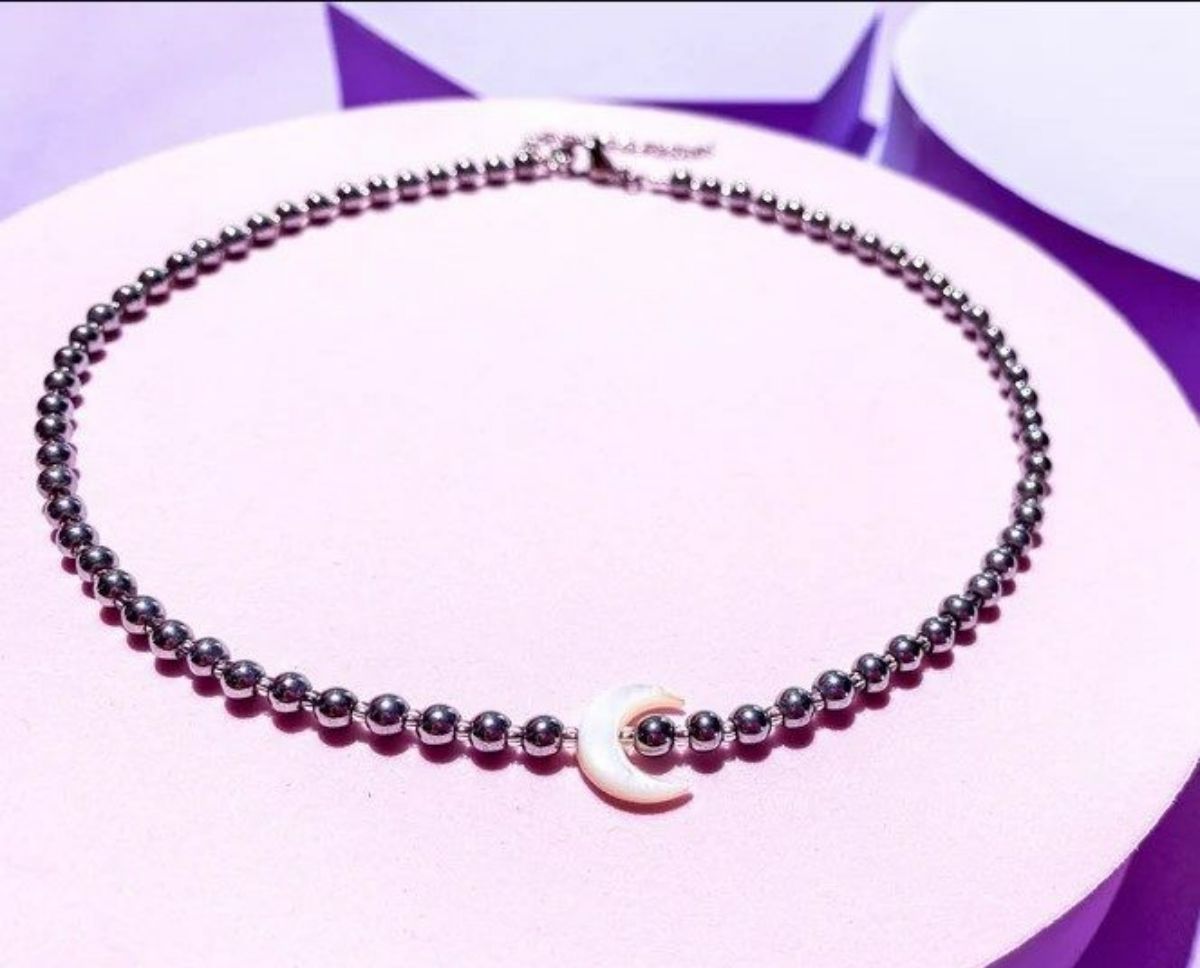 The next step is to observe her style. This will not only show that you took your time in picking a special gift, but also ensure that she will get much use out of the necklace! With so many types of necklaces, this can also help you pick something suitable.
See if the fun-loving woman you know also prefers vibrant and bright pieces. Does she wear colorful necklaces? If not jewelry, then maybe she wears clothes that stand out. In this case, you won't go wrong with statement pieces. Here are some good options:
Lipstick Necklace

: Made with red ladybug glass beads, retro lucite hearts, red angelite, ocean jasper, red and green water drop glass beads, and man-made red turquoise

Atlantis Necklace

: Designed with flat Australian azurite stones, turquoise starfish, green and sea blue aventurine, gold iron oxide mineral beads, man-made malachite, green glass cylinder beads
Or perhaps they opt for minimalist jewelry instead! If she likes things simple, you can also tell this from her wardrobe. From neutral-colored fabrics or classic necklaces — this tells you that she prefers something basic, muted,  and can be worn with multiple outfits like the following. 
Silvermoon Necklace

: Made with mother-of-pearl crescent moon pendant and silver iron oxide mineral beads

White Tulips Necklace

: Designed with white hand-blown lampwork glass tulips, freshwater pearls, and frosted lucite tulips
Find Out What Suits Her
After observing her style, the next step is to look for something that suits her. But how do you know this if you're a beginner in jewelry? It's simple — learn about necklace lengths and necklines.
There are six different necklace lengths available in the market. Each one will sit in a different part of the body, so they will complement different heights and outfits differently.
Collar Necklace: 12" – 13"

Choker Necklace: 14"-16"

Princess Necklace: 17"-18"

Matinee Necklace:

20"- 24"

Opera Necklace: 28"- 36"

Rope Necklace: 36"- 51"
As a general rule of thumb, longer necklaces will look overwhelming on a woman with a smaller frame. On the other hand, it would help to balance the height of a taller woman.
If your gift recipient often wears off-the-shoulder tops, then you should opt for collar- or choker-length necklaces with can accentuate the neck. Shorter necklaces also tend to look good when wearing crew-neck shirts. For high necklines, opt for something longer — such as opera-length necklaces.
If you want to learn more about necklace lengths and necklines, you can browse the Flutter blog. 
Pick Something Unique
The last step is to pick something unique. You wouldn't want to buy a necklace that is similar to or the same as what she already has. This will be very easy if you're close to the person. Just pay attention to what pieces she regularly wears.
But this can be difficult if the recipient owns plenty of jewelry. Or maybe you don't see them frequently to know what necklace pieces they wear. If you have some time to observe her, the better. 
Fortunately, Flutter Statement Jewelry only offers unique pieces for you to choose from. Each necklace is handmade by Filipina jewelry makers, so you know that you're getting something one-of-a-kind and that she probably doesn't have yet! Wouldn't it be exciting to surprise a fun-loving woman?
Key Takeaway
Choosing a necklace for a fun-loving woman can be tricky, especially if you're a beginner in jewelry. Follow the tips above, so you can give her something well thought of! Don't worry to have fun yourself when deciding on a gift, as this is the best present that you could give a woman who loves to have fun!
If you're interested in statement necklaces in the Philippines, you can find them here at Flutter.
Make your Design Happen
Provide us your email and we'll send you a quote and instructions on how