You have not viewed any product yet!
Select Currency
FOX v.1.4.1.1
+
6 Reasons You Need To Wear Body Jewelry This Summer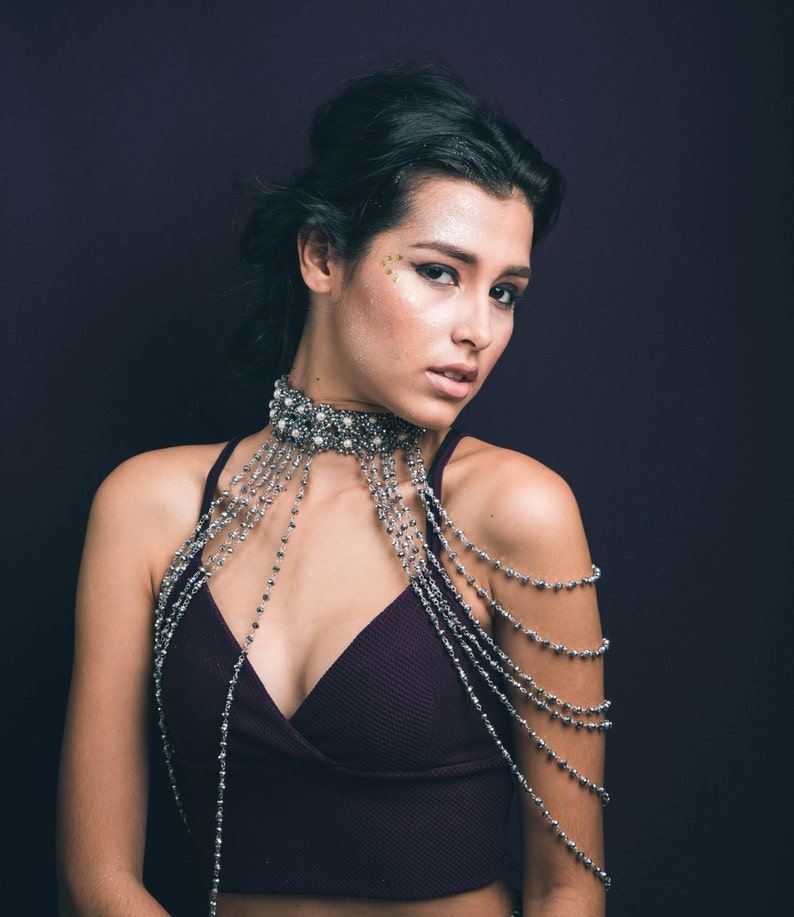 What are the reasons to wear body jewelry this summer?
Accentuate your favorite features

Add excitement to your summer outfit

Personalize your clothes

Have a new look every day

Update your style and wardrobe

Transition from morning to night look
Now that it's the warmer season is here, it's time to take out those summer dresses and swimsuits and head out to the beach! You don't have to buy new outfits immediately because wearing the best statement body jewelry online can easily make your clothes look upgraded. By wearing body jewelry, you can embody easily add a stylish touch to your outfit and stand out from the crowd! Keep on reading to learn the reasons to wear body jewelry this summer.
Accentuate Your Favorite Features
One key accessory that will be on-trend during the summer season is body jewelry. Why? Summer is the season to be extra confident and the season to flaunt your curves. During summer, you'll see many celebrities wear body jewelry to highlight their favorite body features. There's just something about body jewelry that looks extremely sultry.  This summer, you should definitely try wearing one. 
Add a touch of allure to your low-cut tops or bikini tops by wearing the Gold Sling Bralette, an elegant crystal bra jewelry in black and gold. If you want to highlight your toned arms, you can put on Gold Cascade, a layered gold shoulder chain with crystals and beaded drapes that is inspired by Arabian nights and sexy bellydancers.
Add Excitement To Your Summer Outfit
If you already bought some new summer clothes, but feel like something is missing, then it's a great opportunity to shop for some body jewelry soon. With so many designs and colors available, you will find the right body jewelry that can add excitement to your summer outfit!
Going for a more edgy vibe? Try wearing the Dominatrix, a body harness jewelry that is made from glass beads, crystals, and Taiwanese cut beads. Style it with a white dress for a contrasting outfit. 
Personalize Your Clothes
Most people tend to follow the trends when it comes to fashion. That's why when you go to summer events or lounge at the beach, you will notice that there are some similarities in the accessories that people wear. There's nothing wrong with following the trends. But if you want to personalize your look a little more, there's no better way to do it than to wear body jewelry!
Wearing body jewelry is a great way to add drama and interest to clothes. If you're looking for a statement piece, try out the Black Vines shoulder jewelry, which looks like vines sprawling down from your neck down to your arms and wrists. We recommend wearing it during your next summer night out!
Have A New Look Everyday
Everyone has a favorite shirt or dress that they wear more frequently compared to other clothes in their closet. For summers, it might be your classic sundress. Or, maybe a black crop top that accentuates your figure. If you want a bit of an upgrade while wearing your favorite summer clothes, body jewelry can make them look different each time!
For example, if you're going for a more formal and exquisite look, you won't go wrong with the Pixie Shoulder Necklace, which is made up of white freshwater pearls! On days you're feeling sultrier, try the Black Vamp body chain bralette, which accentuates your chest and waist.  
Update Your Style And Wardrobe
Some people have a habit of buying new clothes when the season changes. But if you're someone who likes to wear classic and timeless clothing, then you might be wary of buying more clothes this summer. At the same time, you might also want to look more stylish. The best way to update your summer style and wardrobe without having to buy more clothes is to invest in body jewelry instead!
There are many kinds of body jewelry available for you to purchase. From shoulder jewelry, bralette chains, body belts, chain vests, and more — just learn how to best mix and match the accessories with your current clothes, and you're set!
Transition From Morning To Night Look
During the summer season, there are so many things you could do. In the mornings, you could be working in the office, and at night you could be going out for a good time with your friends or have a blast at a summer party. You can transition from morning to night looks by wearing body jewelry! Change out your dainty necklaces for statement pieces.
Planning to dance the night out after a day of work? Remove your office blazer and put on the Material Girl Shoulder Jewelry. With its golden fridges that alluringly sway as you move, it's the perfect accessory for a party night!
Key Takeaway
Summer is the right time to have fun with your outfits! Accentuate your favorite features, revamp your usual look, stand out from a crowd, and be ready to transition from morning to night by changing up your accessories. Fortunately, you can do all this with body jewelry!
Now that you know the reasons to wear body jewelry this summer, it's time to shop for pieces that you can add to your collection. You can check out our shop here at Flutter for more unique statement accessories. Aside from body jewelry, we also have handmade earrings, bracelets, and necklaces.
Make your Design Happen
Provide us your email and we'll send you a quote and instructions on how