You have not viewed any product yet!
Select Currency
FOX v.1.4.1.1
+
Holiday Gift Ideas: Statement Jewelry for All the Ladies in Your Life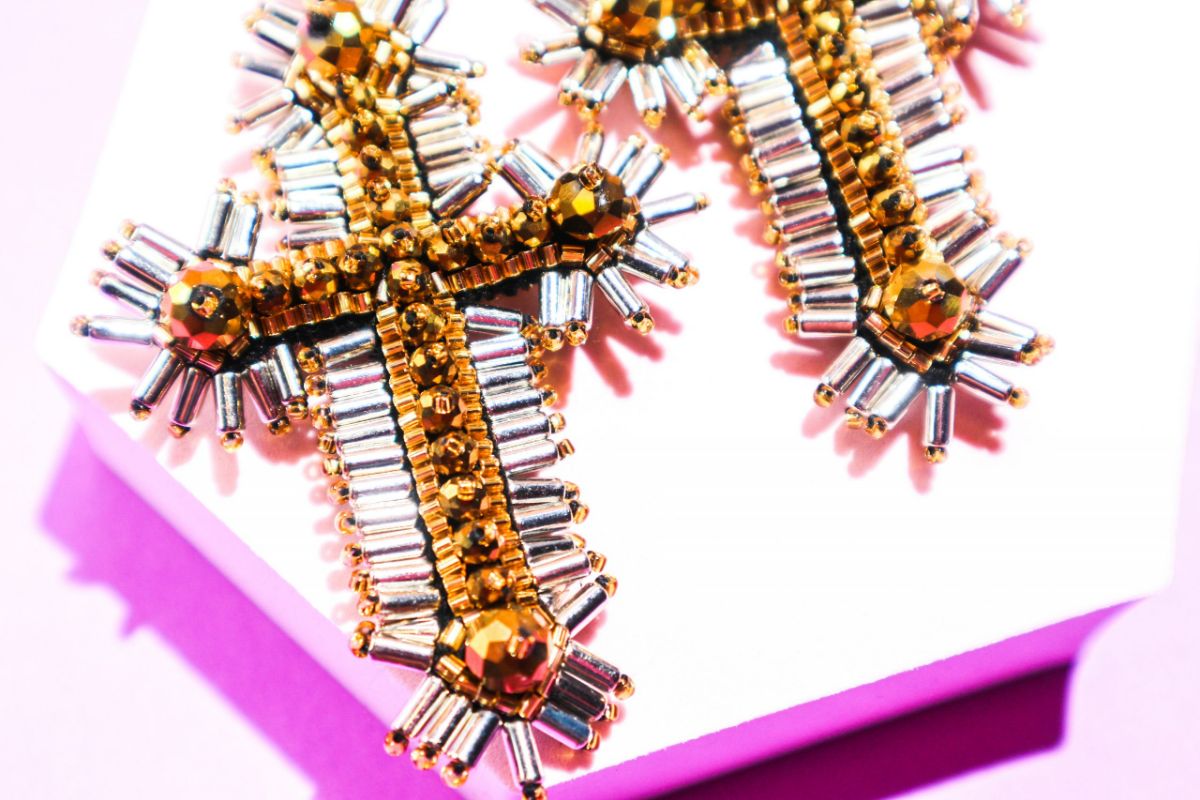 What are some statement jewelry pieces you can give to the women in your life?
For a best friend

For a sister

For a partner

For a daughter

For a mom

Bonus: for Christmas 

Bonus: for the New Year
If you need a gift for the special lady in your life who needs to remember just how lovely she is, why not consider statement jewelry? They're eye-catching and versatile, and with so many designs available, you're sure to find one that suits her taste.
Check out our suggestions for the lucky ladies!
For a best friend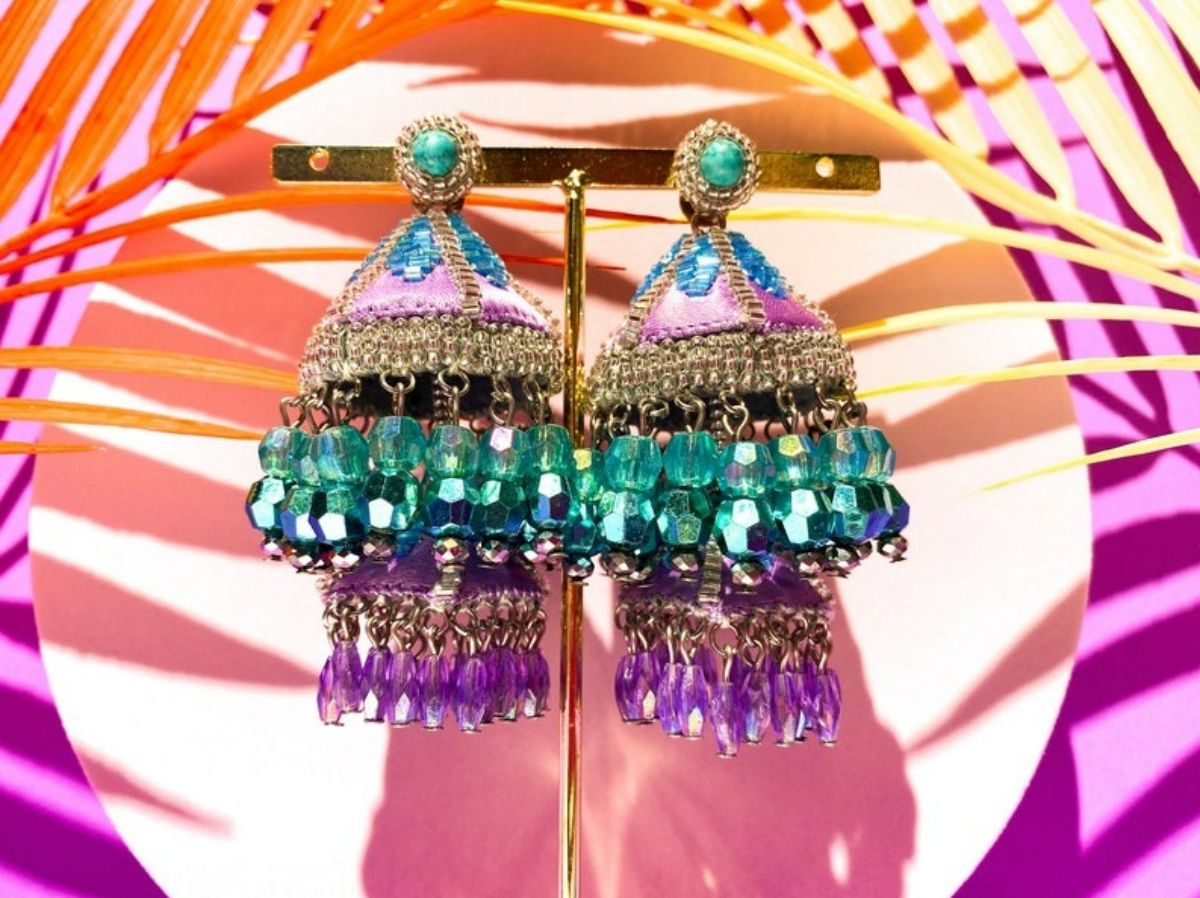 Looking for something spunky yet sweet to match your OG partner-in-crime? We recommend the candy-colored Ice Candy Samsara earrings. Made of Japanese silk, Japanese and Taiwanese seed beads, round turquoise stones and retro vinyl beads in aquamarine purple lucite, each pair takes days to finish—reminiscent of the months, years or decades of friendship between the two of you.
For a sister
For the woman who's always been there, whether to give advice or stand back and offer silent support, show your appreciation by gifting her something vibrant and versatile. The Starla Bracelet Wrap in Green is our pick for a gift that goes great with any outfit. Studded with crystals and made of Korean faux suede and non-tarnish gold aluminum, it's perfect to get her aesthetic down whether she's older or younger than you.
For a partner
Feminine, flirty, fun and a little frisky. How else to describe the Gold Cascade Shoulder Jewelry, and how better to describe the love of your life? Whatever stage of the relationship you two are in, she'll undoubtedly cherish this unique and sultry piece. Hand-embroidered with round Citrine stones, glass crystals, and fire flash polished crystals, it's secure yet adjustable to drape over any outfit she chooses, and works for both formal and party settings.
For a daughter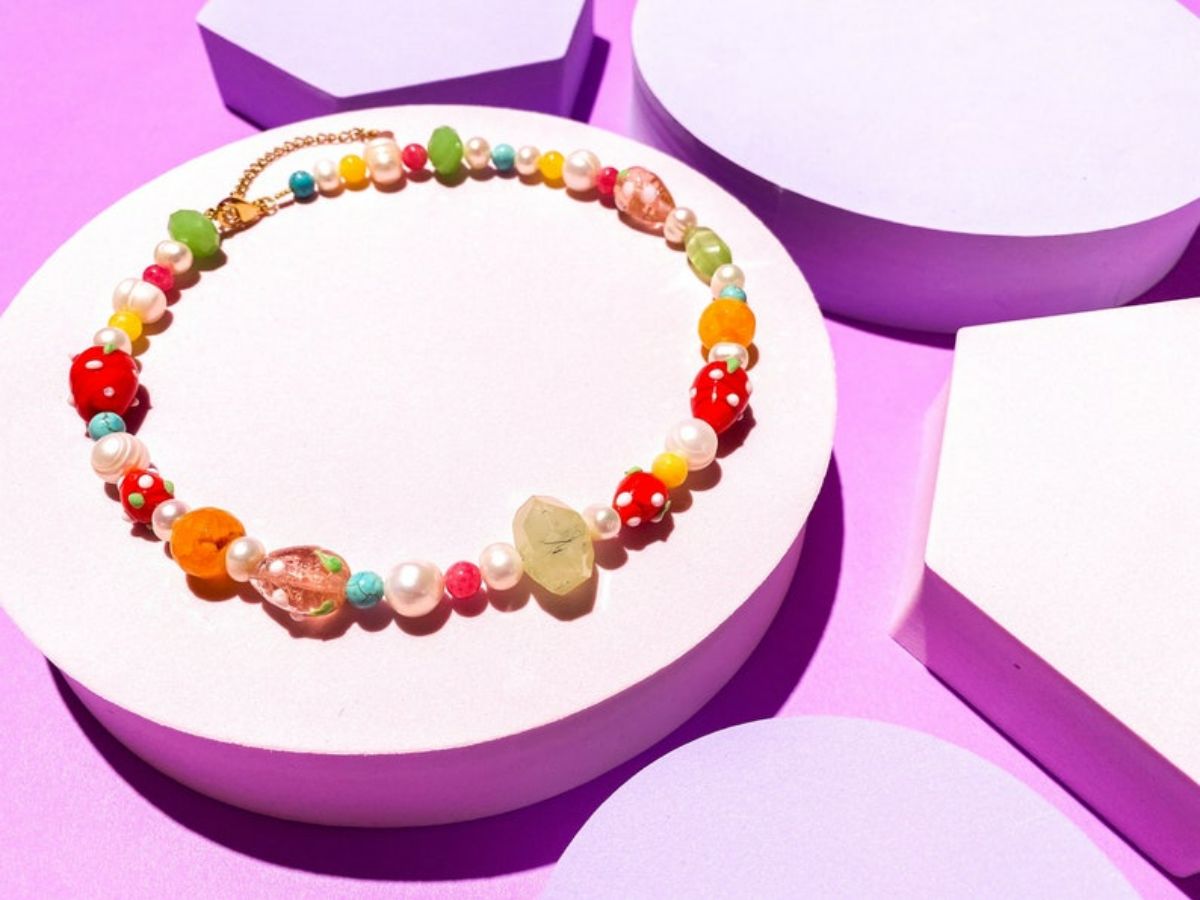 Remind your little girl that she's the apple of your eye with the Atlantis necklace. Made of flat Australian azurite stones, turquoise starfish, green and sea blue aventurine, man-made malachite, gold iron oxide mineral beads, green glass cylinder beads, and a stainless chain and clasp, it's perfect to pair with her favorite color and make sure she keeps you in mind every time she puts it on. If she's not a fan of the sea, consider the Fruit Shake or Baby Blues necklaces for different yet still catchy looks. 
For a mom
As the ultimate shoulder to lean on, your mom deserves to feel like she's in the spotlight during the holidays. The Stage Light 2-Tone Choker should do the trick and remind her she'll always have a special place in your heart, no matter what happens. Hand-beaded with silver fire flash polished crystals and gold Japanese beads, this piece can go from casual to formal to daily wear with just a snap of her hardworking fingers. Just like how mom makes the most out of everything, they can make wonders out of any outfit they're paired with.
Bonus: for Christmas 
For the woman in your life whose values you admire, we present the True Faith earrings. Hand-embroidered with gold fire flash polished crystals and metallic silver thick-cut bugle beads, these earrings are punk with a bit of versatility thrown in to spruce up any kind of outfit.
Bonus: for the New Year
Nothing says "Happy New Year" like fireworks—and nothing says "You are special to me" like the Fireworks Earrings. These deep jewel-colored chandelier earrings are hand embroidered with Amethyst stones, opalescent blue and orange glass beads, metallic maroon fire flash polished crystals, yellow crystals, gold Japanese beads, and silver embroidery thread. Nothing less than exquisite for that special lady in your life!
Key Takeaway
This holiday season, remind the ladies in your life how much you love them by gifting them with statement jewelry from Flutter that is just as remarkable as they are. Box them up nice and pretty, add a heartfelt card, and you're sure to have a gift she'll remember forever.
Make your Design Happen
Provide us your email and we'll send you a quote and instructions on how