You have not viewed any product yet!
Select Currency
FOX v.1.4.1.1
+
A Simple Guide To The Different Types Of Earrings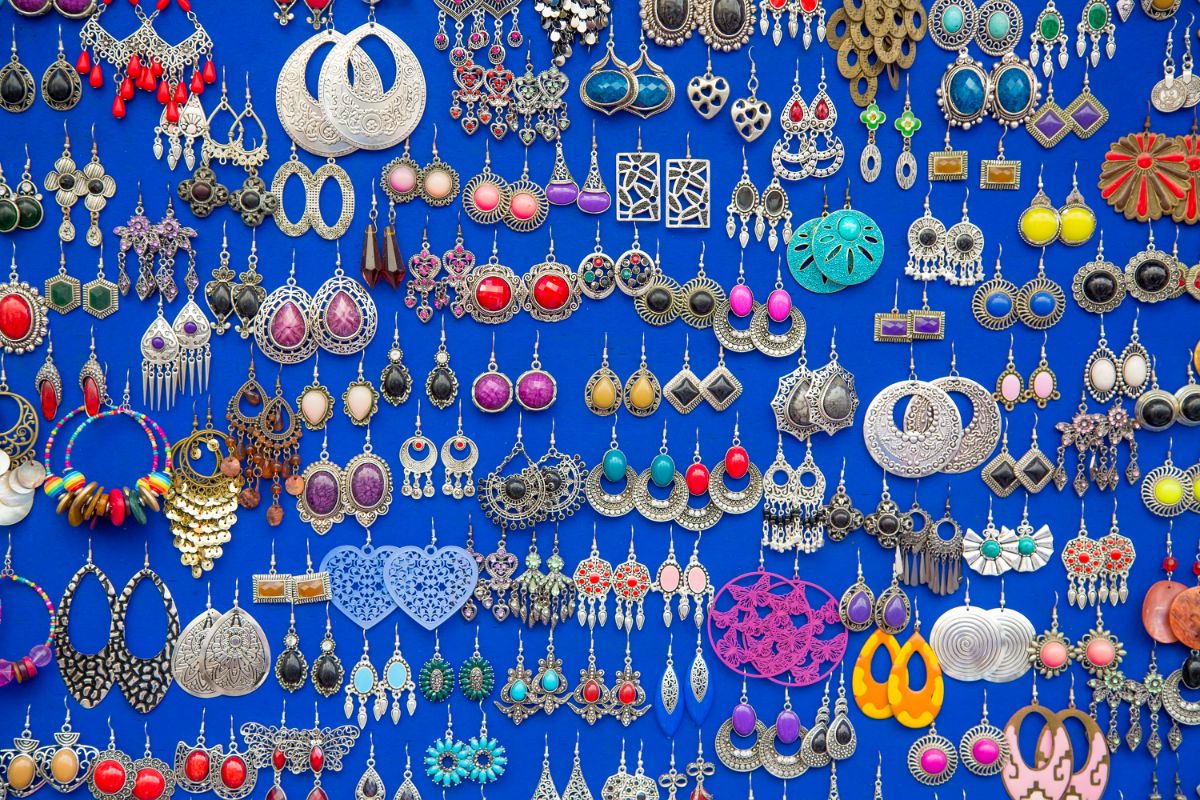 What are the different types of earrings?
Stud earrings

Drop/teardrop earrings

Dangle earrings

Tassel earrings

Chandelier earrings

Mismatched earrings
Wearing a pair of earrings is one of the easiest ways to make your overall look more put together. But you might have difficulty choosing because there are different types of earrings available in the market. Depending on the style and design you pick — you can achieve a more sophisticated, fun, or cute vibe. From teardrop, tassel and, even mismatched earrings, Flutter offers you plenty of options to pick from. These are all unique pieces, so you might not see them anywhere else! Read on. 
Stud Earrings
If you're starting your jewelry collection, then chances are that you already have at least one stud earring in your kit. This is considered a classic type of earring, and comes in different shapes and sizes! 
The distinct characteristic of a stud earring is that it's situated right at your earlobe and doesn't dangle down. You don't see the removable back or clutch that secures the earring at the backside of the ear, so it creates a "floating" effect.
Drop/Teardrop Earrings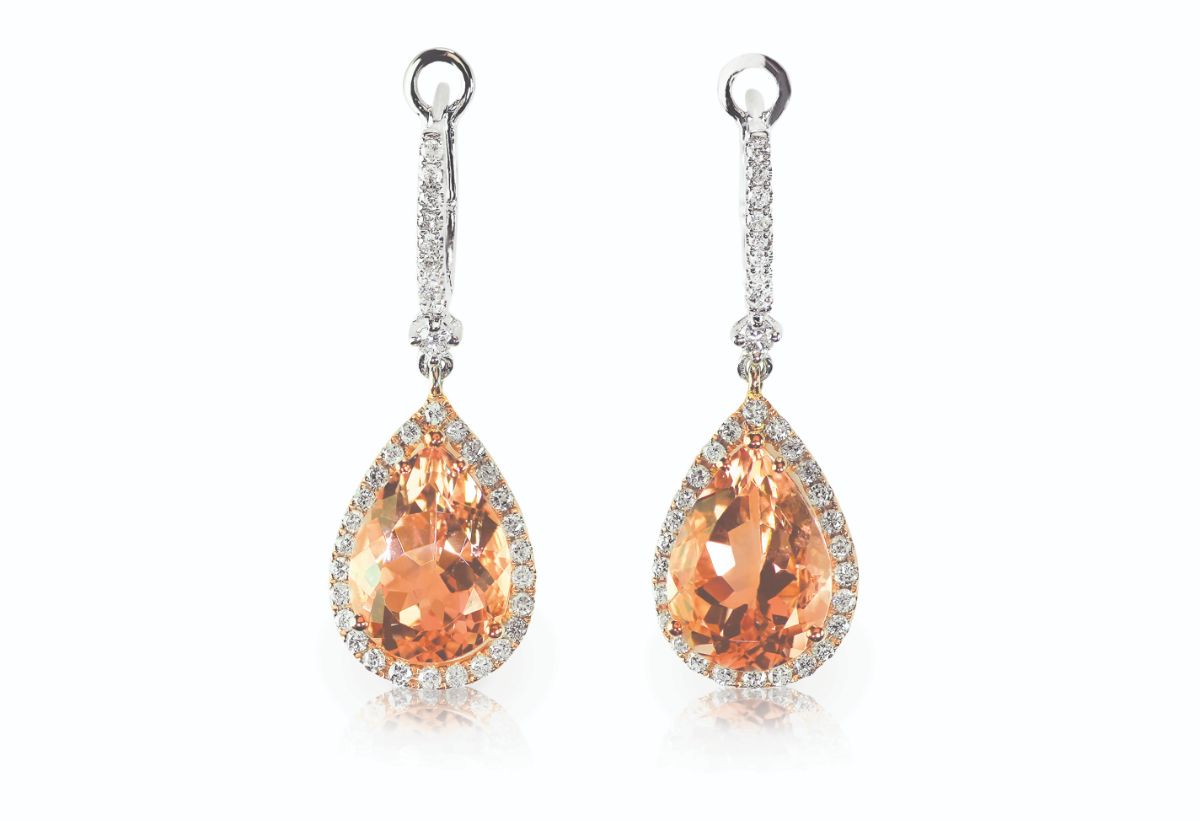 Also known as the extended version of a stud earring, this type of earring is composed of a gem that hangs below your ear — which is why it is termed as a 'drop'. The gem or main adornment is typically connected to the ear through a solid metal stem or a simple chain. Some drop earrings have a short chain and will extend just below the ear, while others are longer.
One variation of the drop earring is a teardrop. These often feature a medium tear or pear-shaped ornament. One beautiful example is the Black Peacock Tambourine Earrings. This accessory is hand embroidered with black and white beads, so it gives a more classy vibe. If you're looking for color, you can check out the Peacock Tambourine Earrings!
Dangle Earrings
Compared to a pair of drop earrings, dangle earrings are never stationary. Just by reading the name, these are jewelry pieces that 'dangle' as you move. Typically, this type of earring is made longer — just enough to hang below your earlobe or as far as touching your shoulder. 
Interested in dangle earrings? You can check out the Fortune Teller Earrings, which features some dangling opalescent ash blue glass beads. It's part of the Carnival Jewelry Collection from Flutter. 
If you're looking for something shorter, you could also take a look at the Always Be My Baby Earrings, which are perfect for pastel lovers! But if you prefer shoulder-duster earrings, you'll like the Andromeda Galaxy earrings!
Tassel Earrings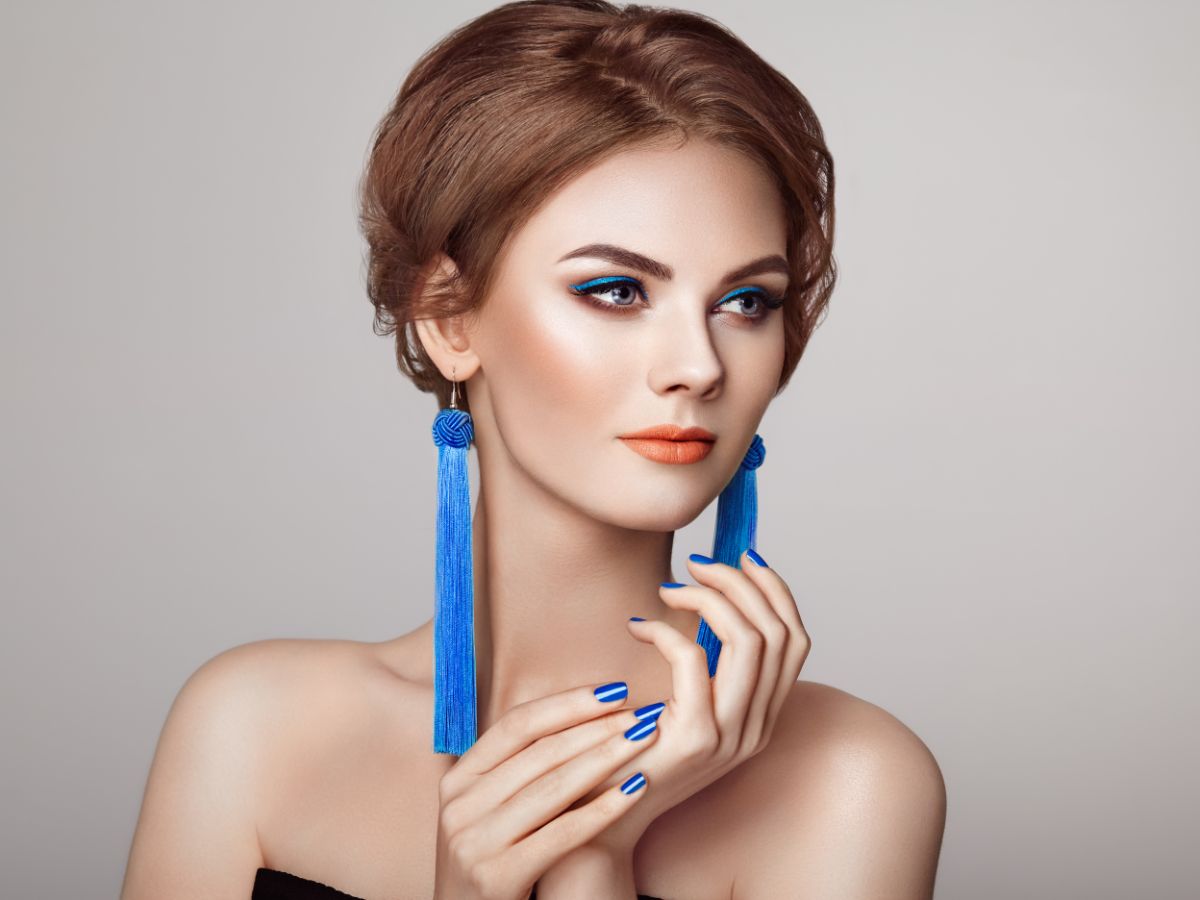 If you want to achieve a playful and fun look, you should definitely try out wearing a pair of tassel earrings! This type of accessory features fabric or string tassels that drape down below your ear. You'll also find designs that are made from beads. Some pieces are plain, while others are adorned by gems, tiny beads, and more!
Fortunately, Flutter offers plenty of tassel earrings for you to choose from! If you need an all-white piece that can pair well with a variety of outfits, the Skinny Tassel Earrings are a good option. Prefer gold accessories? Try out the Gold Pom Pom Earrings instead! But if you're looking for that wow factor, you can't go wrong with the Queen of Diamonds Earrings in Flamingo Pink!
Chandelier Earrings
Chandelier earrings are known for their large sizes and multiple levels of luxurious adornments. Just like a crystal chandelier that you will see hanging from the ceiling, these exude elegance and sophistication. This type of accessory is perfect for formal events.
Chandelier earrings are distinguished because of their multi-level design. One example is the Last Teardrop Falls earrings from the Dollhouse Collection, which is hand embroidered with beads, crystals, and pearls! From the same collection, you can also try the Make The Fireflies Dance and Mirror Mirror Earrings.
Mismatched Earrings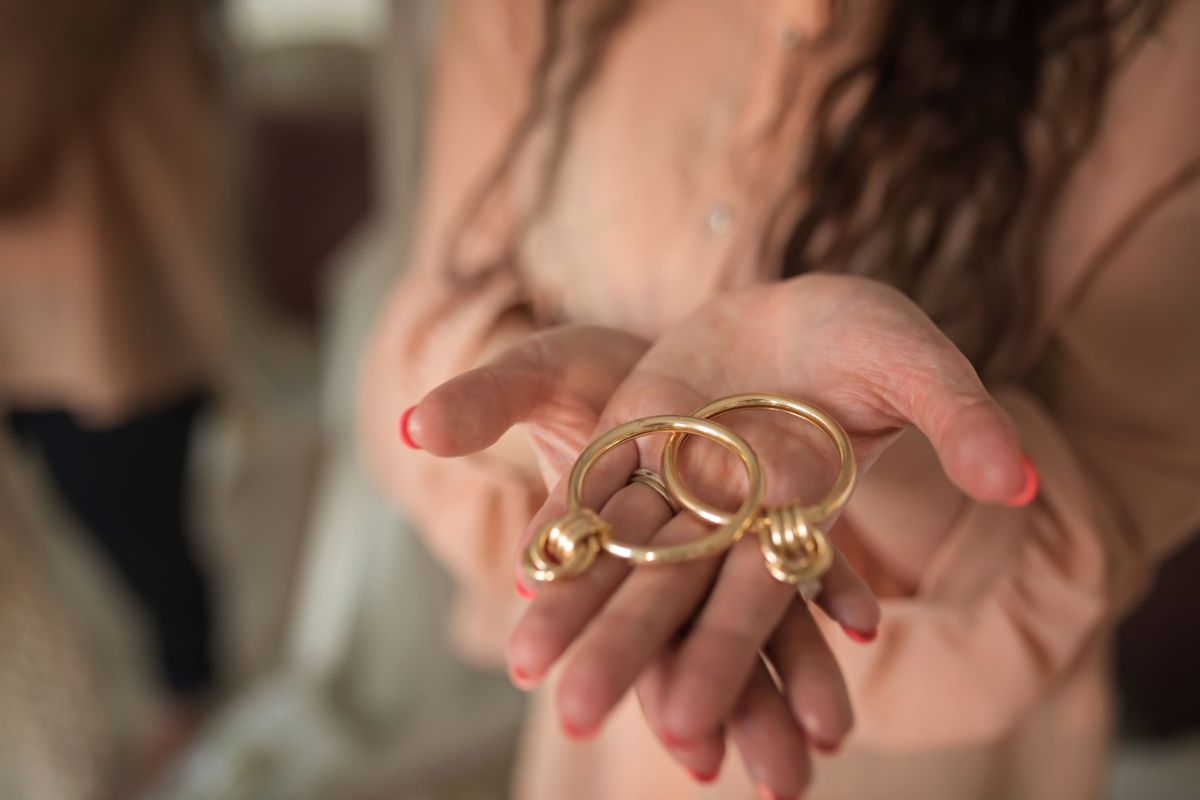 If you want to stand out, you can opt for mismatched earrings instead. Just as the name implies, this involves combining different styles and shapes for that asymmetrical look! For instance, you can wear a stud on the left ear and a dangling piece on the other. You can mix and match with different colors, styles, and lengths. 
If you're looking for a pair of mismatched earrings that are made with the same set of materials, you can check out the Silver Constellation Earrings! Both left and right pieces are handcrafted with silver steel fire flash polished crystal and black onyx stones for that asymmetrical but unified look.
Key Takeaway
If you're looking for different types of earrings, you can check out our collection here at Flutter! We only sell handcrafted pieces, so each pair of earrings you buy are made with careful attention, passion, and hard work. From tassel, teardrop, chandelier earrings, and more — you will surely find something that speaks to your personal taste.
If you need our help in the order process, you can send us a message here at the website.
Make your Design Happen
Provide us your email and we'll send you a quote and instructions on how