You have not viewed any product yet!
Select Currency
FOX v.1.4.1.1
+
4 Ways to Express Yourself through Statement Jewelry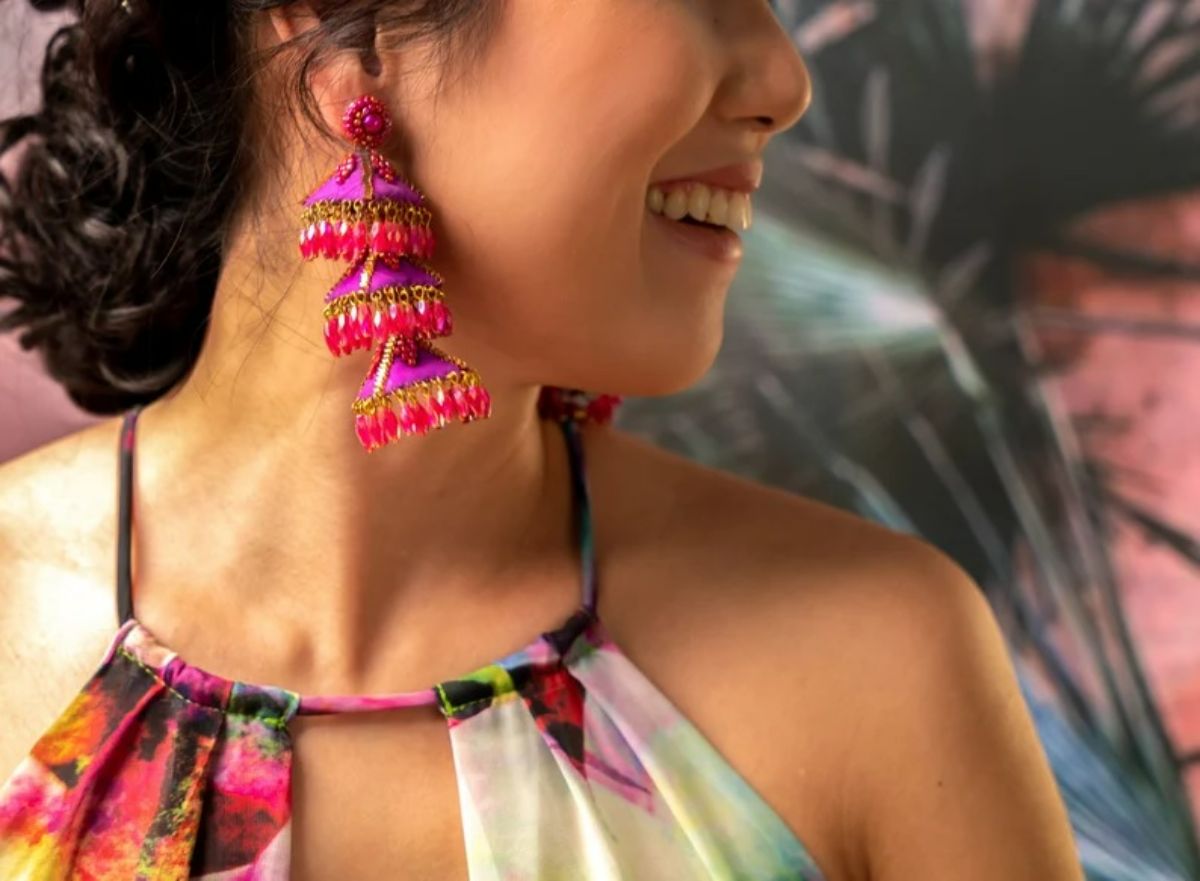 How can you express yourself through statement jewelry?
Choose a statement piece of jewelry that speaks to your interests
Wear monochromatic outfits to let your bold personality and statement jewelry stand out
Pick a statement piece of jewelry that holds value
Show off your favorite colors by matching them with a statement jewelry
In this spirited generation, creative expression takes on various forms, encompassing colors, shapes, and accessories alike. Among the many avenues of self-expression, statement jewelry stands out as a shining beacon, allowing us to communicate our individuality in unique ways.
In this article, we'll go through the different ways to express yourself through statement jewelry. We know that it can be a difficult and daunting task in the woke culture, but when you use other means to express your interests, personality, and feelings, communicating them isn't that bad.
Choose a Statement Piece of Jewelry that Speaks to Your Interests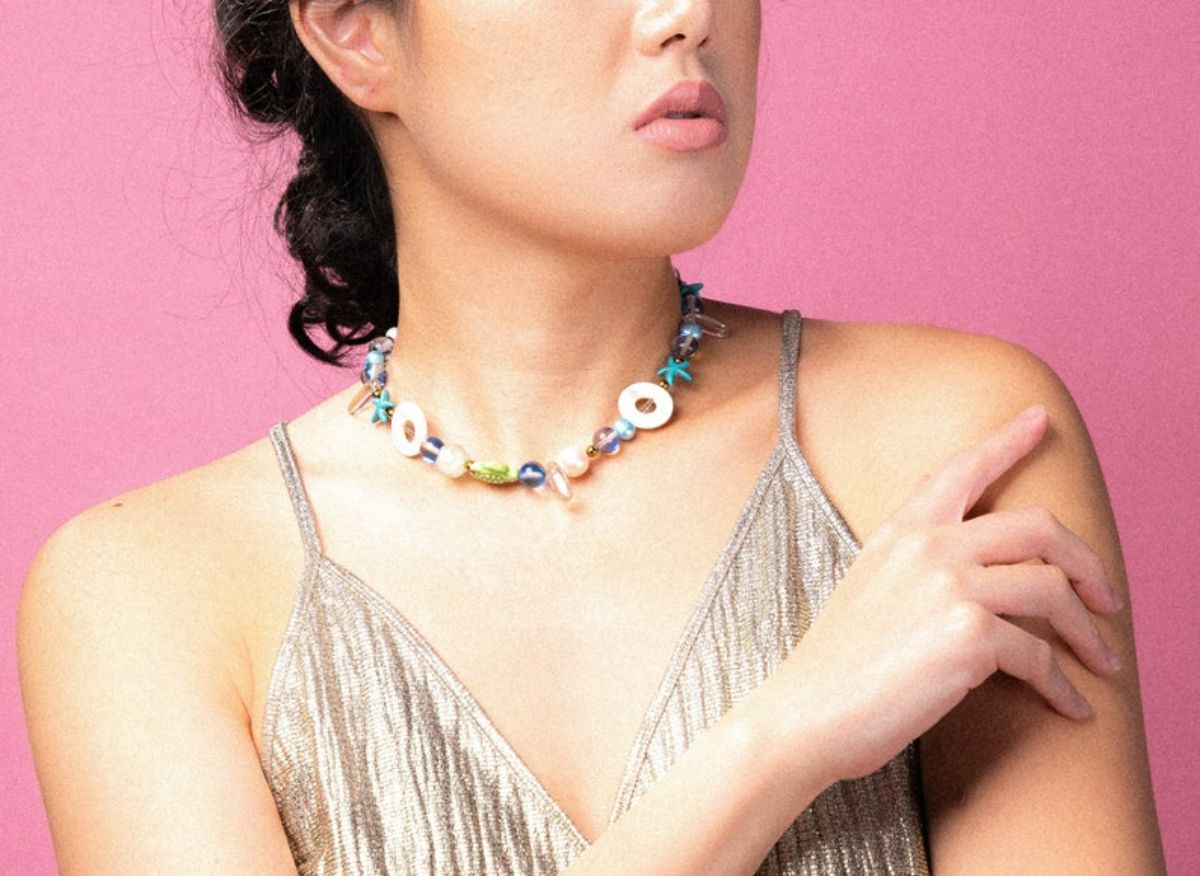 Your sense of style can go beyond clothes and shoes; it can extend to the jewelry you wear! Why not let your passions and interests take center stage with an eccentric and eye-catching statement piece? Express what brings you joy through unique pendants and exquisite elements on your necklaces and earrings.
For those who revel in the sun's warmth or find solace in the ocean's embrace, let your accessories mirror that affection. Our Aqua Girl Necklace, adorned with mother-of-pearl rings, a green porcelain tortoise, and a freshwater pearl, is the perfect representation of your love for the sea. Wearing this piece allows you to display your fascination and connect with others who share the same passion.
Wear Monochromatic Outfits to Let Your Bold Personality and Statement Jewelry Stand Out
With monochromatic outfits as your canvas, Flutter's statement jewelry takes center stage, effortlessly attracting every passerby and inviting second glances. Our accessories infuse a simple ensemble with flair and vibrant colors, allowing your unique personality to shine through.
There are many ways to express yourself in the form of statement jewelry with the help of Flutter's jewelry collections. Whether it's a striking necklace, captivating earrings, or a bold bracelet, any of our creations can elevate and transform a monochromatic outfit into a stunning fashion statement.
Pick a Statement Piece of Jewelry That Holds Value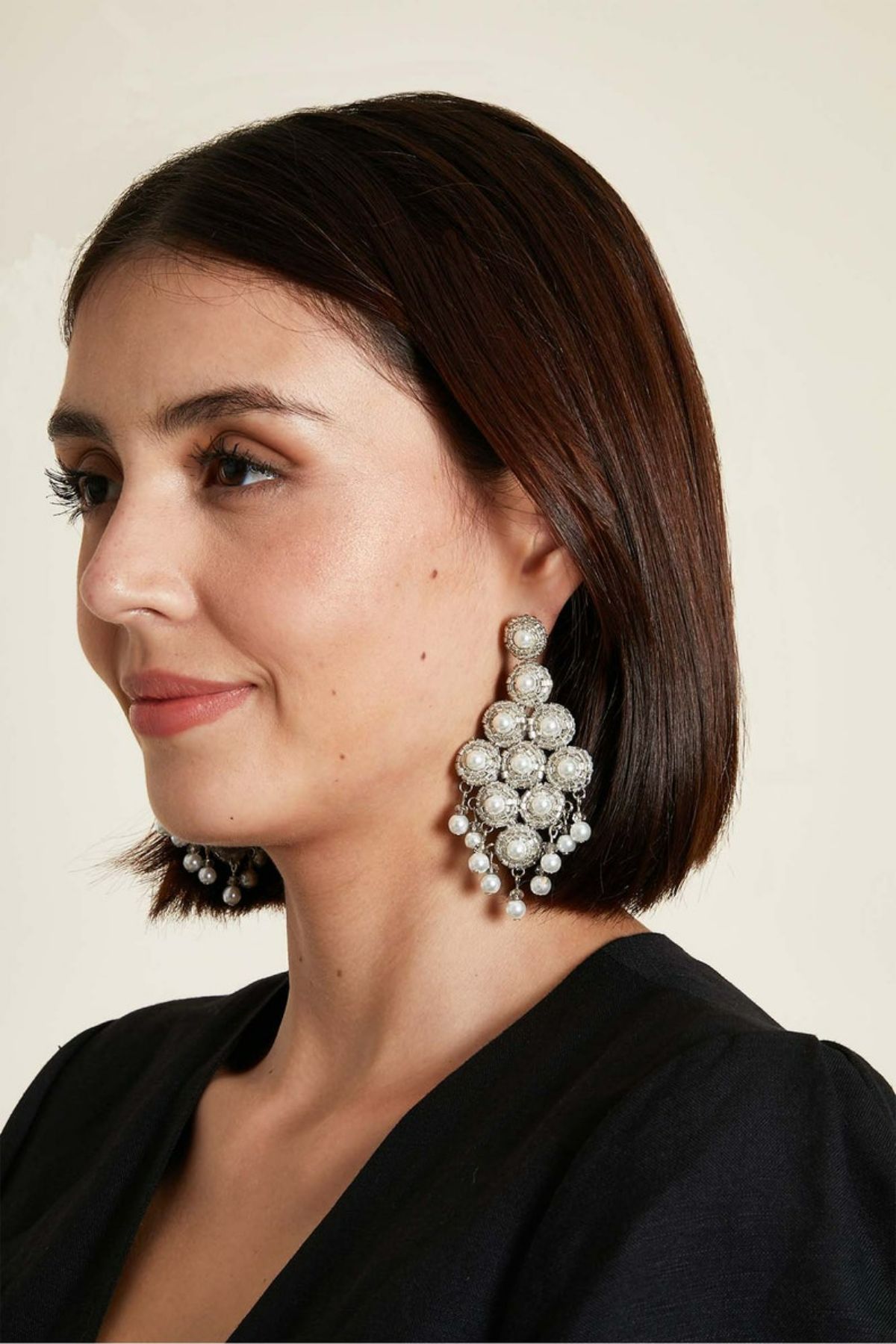 If your mother's cherished jewelry piece was a pearl, why not keep her spirit close to your heart with Flutter's exquisite jewelry? A statement piece doesn't always have to be bold; it can be sentimental, classic, and gentle, allowing you to express your emotions through accessorizing.
Our Pearl Diamond Earrings are the perfect addition to your collection. This statement piece of jewelry holds significant value to you and can be gifted to your mom to show your appreciation.
Show Off Your Favorite Colors by Matching Them with Statement Jewelry
Another way to express yourself through statement jewelry is by mixing and matching your favorite Flutter pieces with your favorite color palette. There are a lot of correlations between colors to personalities, and showing off your favorite colors through an outfit or statement jewelry may help people to have a look at who you are and what you like.
Key Takeaway
A form of expression and exercise of creativity is what Flutter wishes to offer through every piece of jewelry we have. With a plethora of statement jewelry made to perfection by local designers and jewelers through careful production, dressing up and styling an outfit just became a fun and endearing way of expression. Expressing one's self doesn't have to be communicating through words; there is now a medium wherein style, expression, and creativity coexist and thrive.
Explore the many ways you can express your mood, personality, and interests through accessories with Flutter's statement jewelry. Come across the new and latest style and designs of local jewelers when you contact us and want to purchase your first or another pair of bold statement jewelry.
Make your Design Happen
Provide us your email and we'll send you a quote and instructions on how