You have not viewed any product yet!
Select Currency
FOX v.1.4.1.1
+
Tips On Choosing The Perfect Wedding Earrings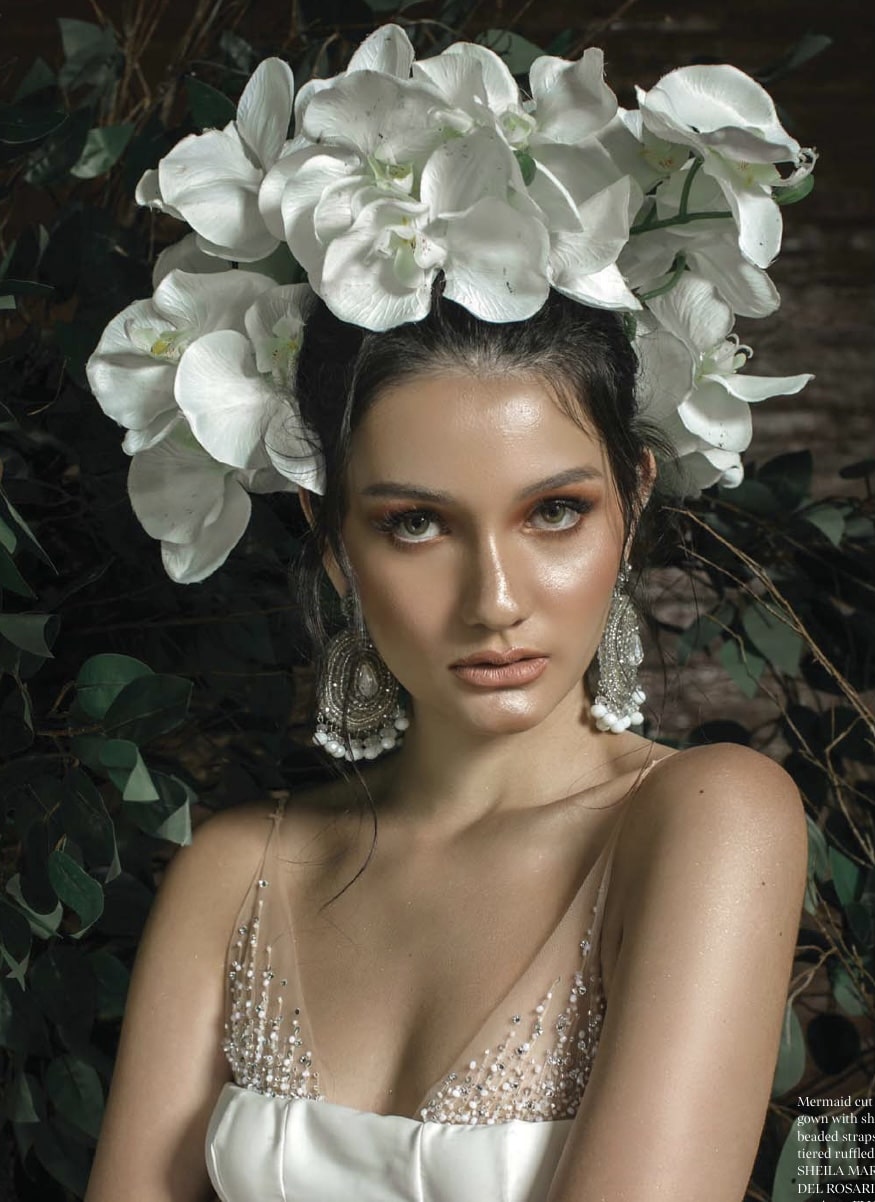 What are the tips on choosing your wedding earrings?
Complement the color of your wedding dress

Consider the neckline of your wedding dress

Think of how you're wearing your hair

Wear something that pairs with the rest of your jewelry

Buy from a trusted jewelry maker
Your wedding is a once-in-a-lifetime event for you and your future spouse, so it's only right to be the best dressed on the day of the event! Aside from picking your wedding gown, you will also need to consider the type of jewelry you wear. But with many options to choose from, it can be difficult to find the perfect wedding earrings. Here are five tips on choosing the perfect wedding earrings. 
Complement The Color Of Your Wedding Dress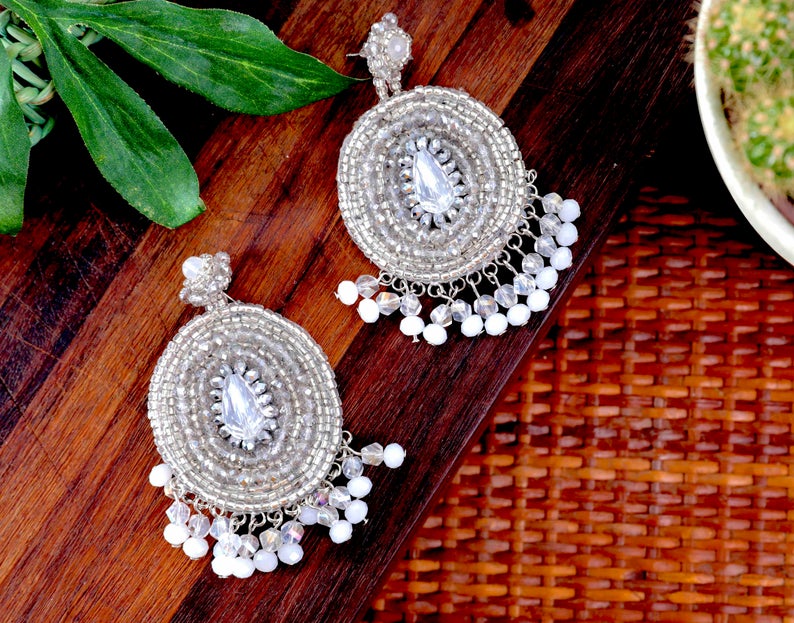 The first step in choosing the perfect wedding earrings is to take a look at your wedding dress. While white has always been the standard for bridal gowns, some women prefer to wear other colors, such as ivory, champagne, or blush pink. 
Silver and white earrings will work well with a white gown. You can take a look at the White Tambourine Earrings, which are made of white agate stones and milky white crystals.
For an ivory or champagne dress, you can pick something that is gold in hue. Something like the Gold Tambourine Earrings will complement your gown. For dresses with pink undertones, you can pick rose gold earrings!
Consider The Neckline Of Your Wedding Dress
Before deciding on your wedding earrings, you should also take a look at the neckline of your dress. A low V neckline gives you the perfect opportunity to wear a statement necklace, but you should also consider wearing statement earrings instead.
Earrings with a longer drop can draw attention to the lines of the neckline and make you look elegant and sophisticated. One example is the Skinny Tassel, which is a long white tassel earring handcrafted with white beads and pearls.
For off-the-shoulder wedding dresses, you can forego the necklace and bring the eyes of the beholder to your dangling earrings. The Mirror Mirror Earrings, a silver crystal chandelier earrings, are a great choice. This way, you can still accentuate your beautiful neck and shoulders. 
Wearing a high neckline wedding gown? You can wear something dainty and chic to complete the look. Both studs and long earrings are a great option. If you're looking for a statement stud earring, the Sparkling Disc Earrings are perfect! 
Think Of How You're Wearing Your Hair
Aside from the fabric of your wedding gown and neckline, how you wear your hair on your special day is also an important consideration. There are plenty of romantic and elegant hairstyles you could do, and they can help you when picking your wedding earrings.
If you're wearing your hair up, your earrings will be the main accessory that will frame your face. You can wear bold statement earrings if you don't plan to wear embellished accessories in your hair. The White Supernova Earrings will surely be the star of the show if you wear them with your hair up.
But if you're wearing your hair down, there's a chance that your earrings might stay hidden. In this case, you can wear something that sparkles, or tuck your hair behind your ear if you want to wear large earrings.
Wear Something That Pairs With The Rest Of Your Jewelry
On your wedding day, you would also be wearing your engagement ring and wedding band. Aside from these, there are plenty of embellishments that you could incorporate into your whole bridal look — from the hair accessories, veil, bracelets, necklaces, and more. 
That's why if you want to wear earrings on this special day, it's good to reflect on the message "less is more". If possible, just focus on wearing a few accessories to avoid taking attention from your wedding dress. 
Find something that will match the rest of your jewelry. But if you're having difficulty doing this, know that things don't have to perfectly match. For instance, if you have a diamond ring, you don't have to wear diamond earrings. Just make sure that your accessories complement each other, instead of clashing. 
Buy From A Trusted Jewelry Maker
Your wedding day is one of the most important events in your life. For this reason, you wouldn't want to wear earrings that are made of questionable quality. You should look for something that will stay on throughout the day and night, and not just suddenly break as you're walking down the aisle. Aside from that, you also need something that will feel comfortable to wear, with metals that won't irritate your ears. So, make sure to buy from a trusted jewelry maker.
If you're ordering online, take into consideration the delivery. It's better to shop early so that you can ensure that your wedding earrings will arrive on time. 
Key Takeaway
As a bride, it might feel overwhelming to plan a wedding. From the venue, reception, catering, wedding gown, and more — you have so many things to plan, but you would also want to make the best accessory choices. Hopefully, this article has helped you solve one of your worries, and you can pick the best earrings with ease.
If you're looking for the perfect wedding earrings,  you can browse our collections here at Flutter! Handcrafted by skilled Filipina jewelry makers, our earrings are made to be durable and long-lasting. We only use the best materials to make our crafts, so we assure you that they will feel comfortable to wear, too. If you want to know the delivery times, you can send us a message here.
Make your Design Happen
Provide us your email and we'll send you a quote and instructions on how