You have not viewed any product yet!
Select Currency
FOX v.1.4.1.1
+
Guide To Choosing The Right Beach Jewelry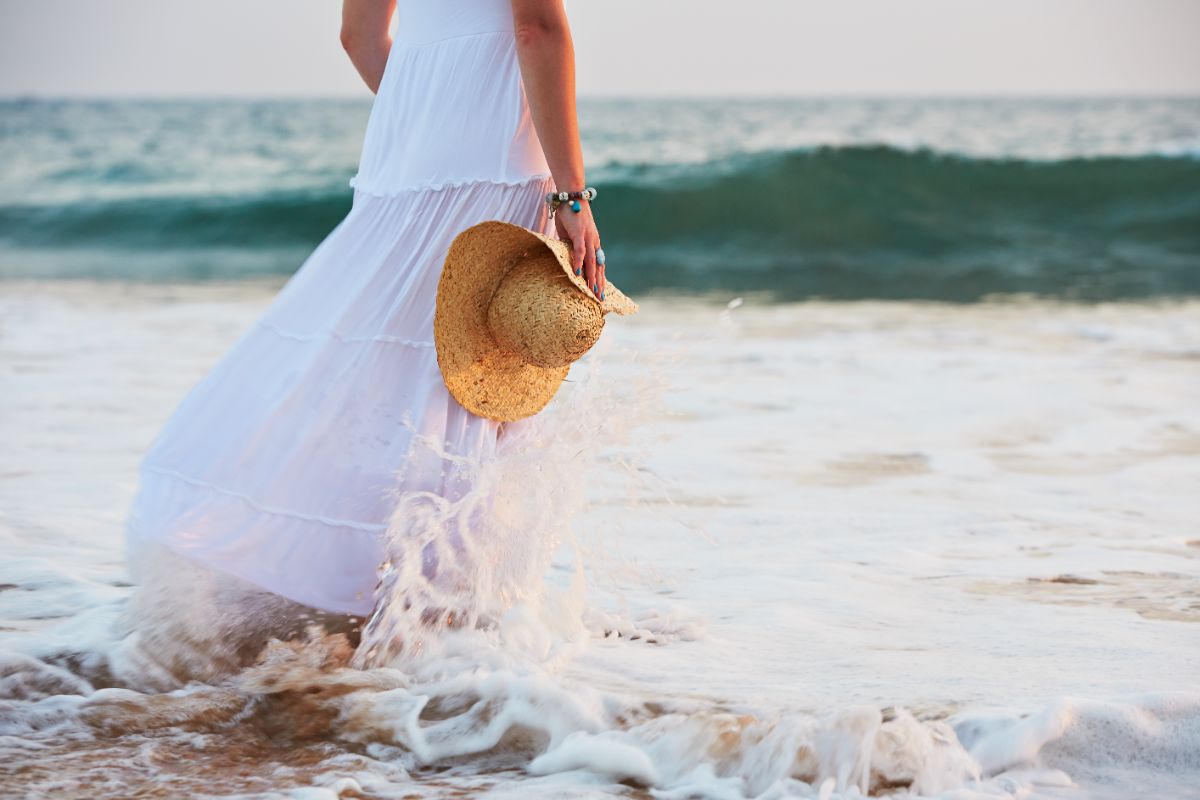 What do you need to know about choosing the right beach jewelry?
Choose jewelry that won't tarnish easily

Pick out delicate pieces to avoid tan lines

Opt for ocean-inspired designs and colors

Go for floral styles for added femininity

Try out body jewelry for a sexy vibe
Going to the beach with your family or friends soon? It's a refreshing place that will make you feel better and boost your mood. Just seeing the blue ocean, hearing the waves, and feeling the sand on your toes is enough to make you happy. if you're planning your outfits for your next beach trip, you might be wondering what accessories to bring with you. If you're interested, keep on reading to learn about choosing beach jewelry. 
Choose Jewelry That Won't Tarnish Easily
You're going to the beach, which means that you'll be exposed to salt water. You'll also sweat more, especially if you're staying long periods outdoors. Unfortunately, salt water and sweat are not great for metals. Salt will cause rust to metals over time. Instead, choose jewelry pieces that won't tarnish easily. 
If you want to protect your jewelry, make sure to take it off before entering the water. Feel free to enjoy wearing your accessories while you relax on the shore. 
Pick Out Delicate Pieces To Avoid Tan Lines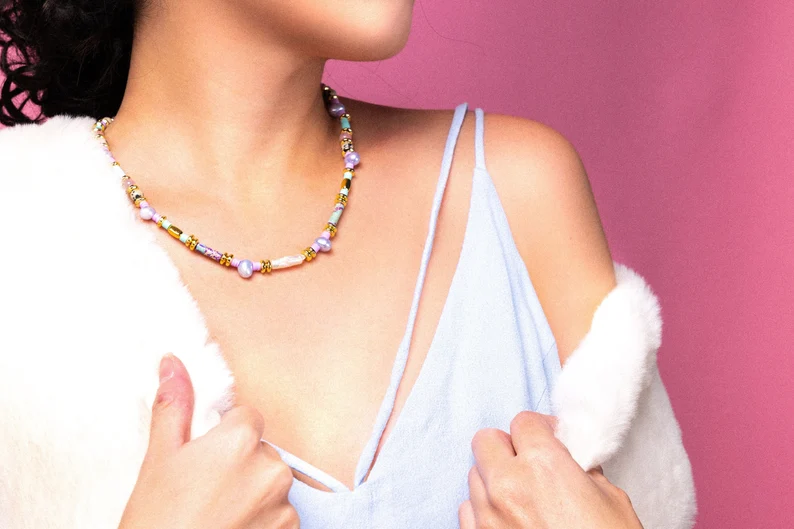 It's possible to get tan lines, especially if you're spending long hours on the beach. But if you don't want to get uneven tan lines, you need to be smart when picking the type of jewelry you wear to the beach. If you're going to be exposed for long hours under the sun, it's best to wear delicate and thin jewelry pieces This way, you wouldn't end up with a jewelry-shaped tan line!
For example, the Flutter Clueless Necklace is thin and delicate, so you can comfortably wear it on the beach without worrying about ugly tan lines! It's made of pastel-colored beads for that feminine look. 
Opt For Ocean-Inspired Designs And Colors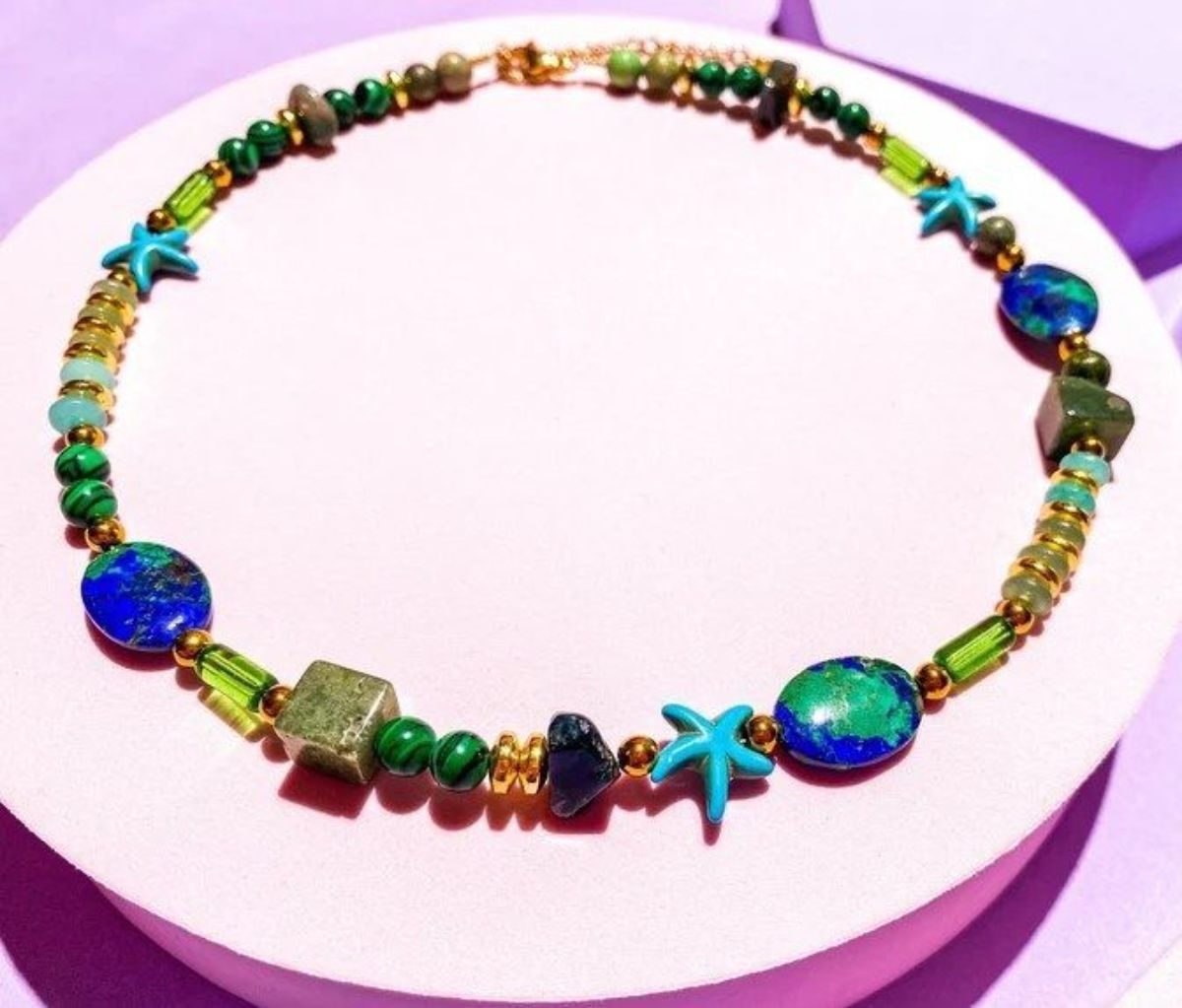 You're going to the beach, so it's the best time to wear ocean or tropical-inspired designs and colors! This includes jewelry that has pearls, shells, fruits, and the like. 
To channel that beach girl vibe, you can pair the Flutter Aloha Pearls Necklace with your white swimsuit. This pearl necklace is made up of ocean-inspired pieces — such as a retro howlite fish pendant, cowrie shells, porcelain tortoise, howlite starfish, seashells, and more.
If you're looking for something different, you can also try out the Flutter Fruit Fiesta Pearls Necklace. It's made up of beads that look like fruits, and is the perfect accessory with your sundress!
Speaking of ocean-inspired colors, try looking for shades of blue and green. The Flutter Atlantis Necklace has a bit of both and is handcrafted with turquoise starfish, green and sea blue aventurine, green glass cylinder beads, and more.
Go For Floral Styles For Added Femininity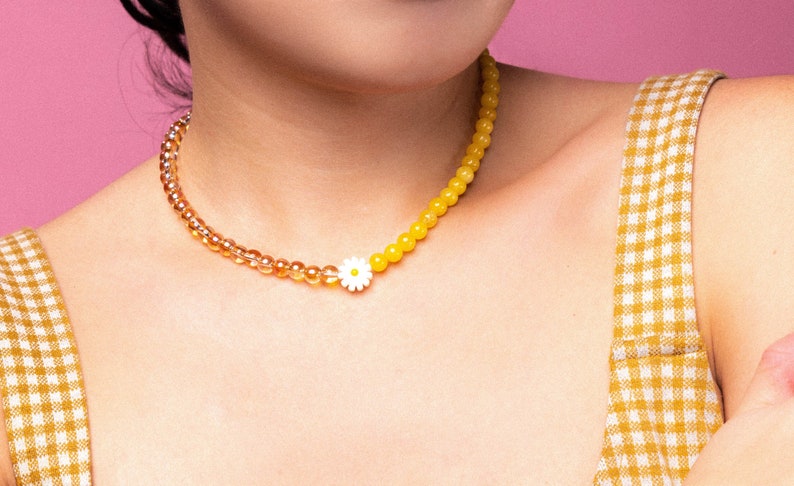 If you're not into ocean-inspired or tropical designs and colors, how about floral accessories? They're the perfect option if you want something more feminine and sweet when you're going to the beach. Instead of putting a flower on your ear, you can wear it as your accessory!
If you want something simple and have that summer vibe, then the Flutter Walking on Sunshine Necklace is the best choice. This bright yellow necklace can brighten up your summer outfit. The focal point is its white mother of pearl daisy.
Try Out Body Jewelry For A Sexy Vibe
Body jewelry can accentuate your favorite body features, which is why you should try out a few pieces for your next trip to the beach! Want to show off your beach body? Try on the Flutter Barbie Jewelry Vest Necklace. The beads gently trail down from the beautiful necklace, highlighting your torso. This body jewelry will move with you as you take your stroll on the beach.
Is your favorite part your shoulders? The Flutter Arabian Nights Shoulder Jewelry can highlight this body part very well. It can instantly make your outfit from simple to sexy, channeling the vibe of belly dancers that move and sway to the rhythm.
Key Takeaway
If you're going on a summer getaway soon, you need to know more about choosing beach jewelry. If you're spending hours under the sun, try to put on delicate pieces to avoid tan lines. Be careful of wearing certain types of metals when you're near water too. Other than that, feel free to rock your favorite accessories on your vacation! There are plenty of designs you can choose from — from ocean-inspired, tropical, fruit-like, floral, and more! 
If you're looking for quality and hand-made necklaces, bracelets, and earrings in the Philippines, you can check out our shop here at Flutter. All our products are carefully designed and handcrafted, so you can get something unique and made with love. 
Author's Note: This entry was optimized by the best SEO Services Agency in the Philippines – SEO Hacker
Make your Design Happen
Provide us your email and we'll send you a quote and instructions on how