You have not viewed any product yet!
Select Currency
FOX v.1.4.1.1
+
6 Statement Earrings Inspired By Iconic Cities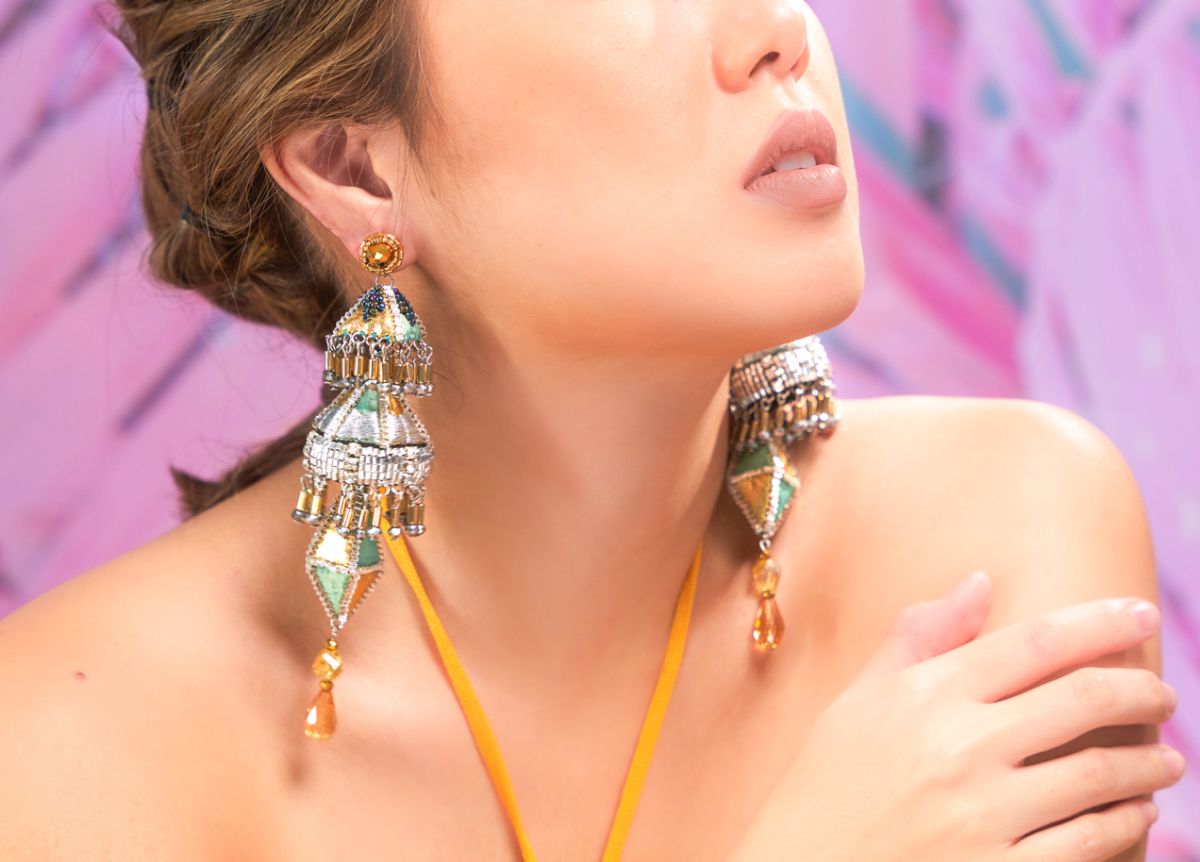 What are some statement earrings inspired by iconic cities?
City That Never Sleeps Earrings

San Francisco Golden Gate Bridge Earrings

China China Earrings

Las Vegas Earrings

Arabian Nights Earrings

Jai Ho Jaipur Earrings
Accessories help women express their style and personality beyond the clothes that they wear. When you put on the right pair of earrings, you instantly feel like a different person. So, why not add a statement earring inspired by your favorite iconic cities?
At Flutter, we drew inspiration from countries all over the world. Keep reading to find the perfect pair for your jewelry collection.
City That Never Sleeps Earrings
Can you hear the hustle and bustle of people milling about no matter what time it is? The scores of folks from all walks of life, coming together in the melting pot that is New York? Let us help you bring the imagination to life with the City That Never Sleeps earrings, inspired by Big Apple's busy nightlife and glowing atmosphere.
This is the perfect accessory to sport on nights out. You can wear this to gala events, gallery exhibit openings, and even to your favorite speakeasy bar. Each building in this shoulder duster pair is lined with rhinestone lights and dangling gold crystals, just like New York at night.
San Francisco Golden Gate Bridge Earrings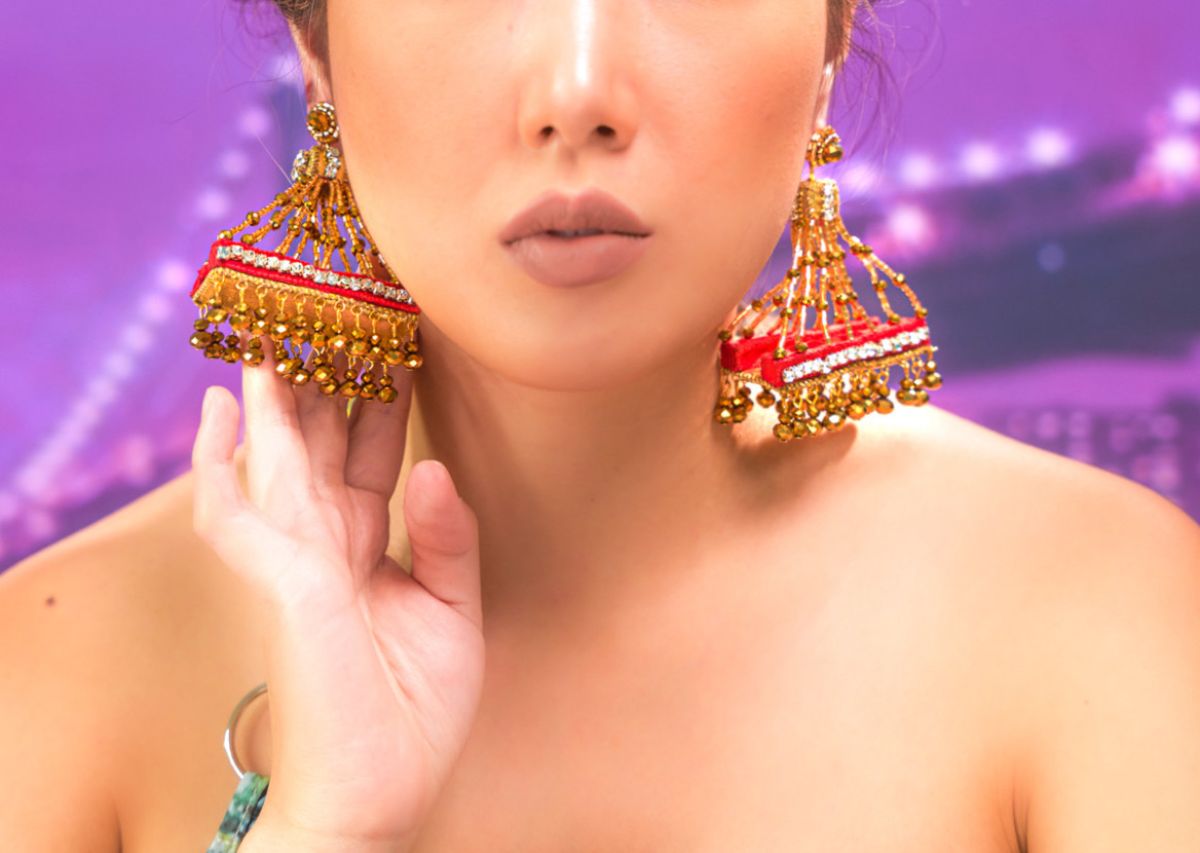 Inspired by the architectural marvel that is the Golden Gate Bridge, these San Francisco Golden Gate Bridge earrings are characterized by their sweeping golden cables and light-catching crystals.
As diverse and artsy as the people who drive along the Golden Gate on their way to work, these earrings are perfect for the girl with the world at her heels—or hanging off her ears! Add a little glamour to your everyday style by putting on this pair of flamboyant tassel statement earrings.
China China Earrings
Breathe in the air of the Orient and bask in the sights that are unique yet iconic all over the world. The China China earrings mimic the lavish palaces of the country with their elegantly crafted red and gold pillars and tassels.
These earrings will stand out when paired with a sleek black dress or even with a simple white tee and jeans, elevating your look tenfold.
Las Vegas Earrings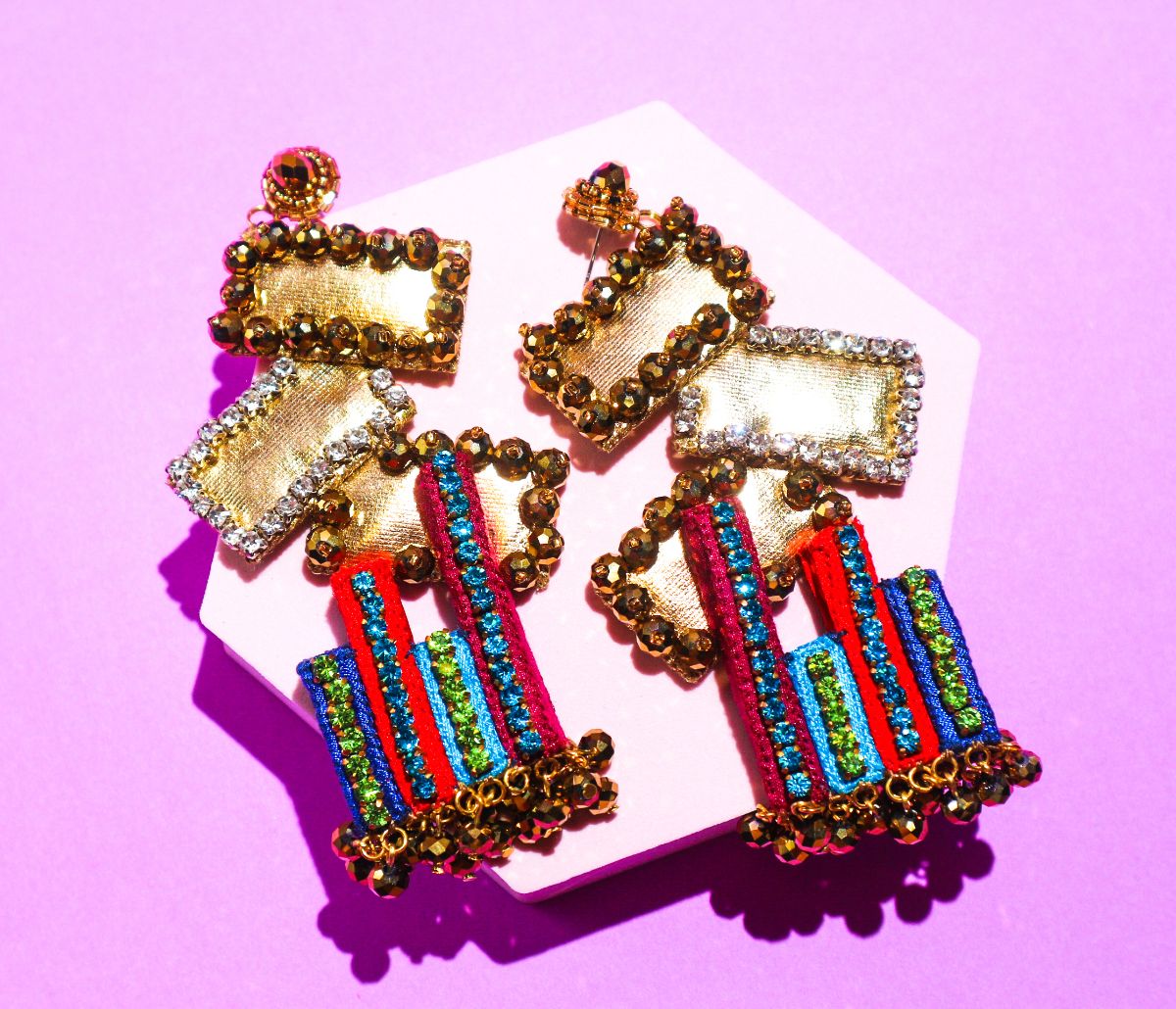 Don't let the flashing lights blind you—it's just our Las Vegas earrings! These fun and flashy earrings are stacked with shiny billboards and bright colors, just like the city itself!
You'll feel like the night's biggest winner walking around with these earrings. This is the perfect piece to wear on a girl's night out, sipping cocktails at the bar while enjoying your friends' company.
Arabian Nights Earrings
Our Arabian Nights statement earrings are a pair that even Princess Jasmine would love! This piece mimics the beautiful arches and domes of Arabian palaces from fairytales and real life. Looking like the manifestations of a wish from a genie, these earrings look just as magical and exotic as the beautiful land they're inspired by.
These extravagant pink pieces pair great with simple linen dresses, elevating your day look as you stroll down the streets.
Jai Ho Jaipur Earrings
For our final piece and destination, we add a little touch of movement. Our Jai Ho Jaipur earrings move with you as you dance the night away. Wear this on a fun night out dancing with your best girls. This piece is sure to move and sparkle with every moment you make.
Key Takeaway
From our list, there is certainly a statement earring inspired by iconic cities for your style! All pieces from Flutter's Around the World collection are a unique addition to your growing collections. For more statement jewelry, check out the rest of our catalog here!
Make your Design Happen
Provide us your email and we'll send you a quote and instructions on how