You have not viewed any product yet!
Select Currency
FOX v.1.4.1.1
+
8 Statement Earrings For Off-Shoulder Dresses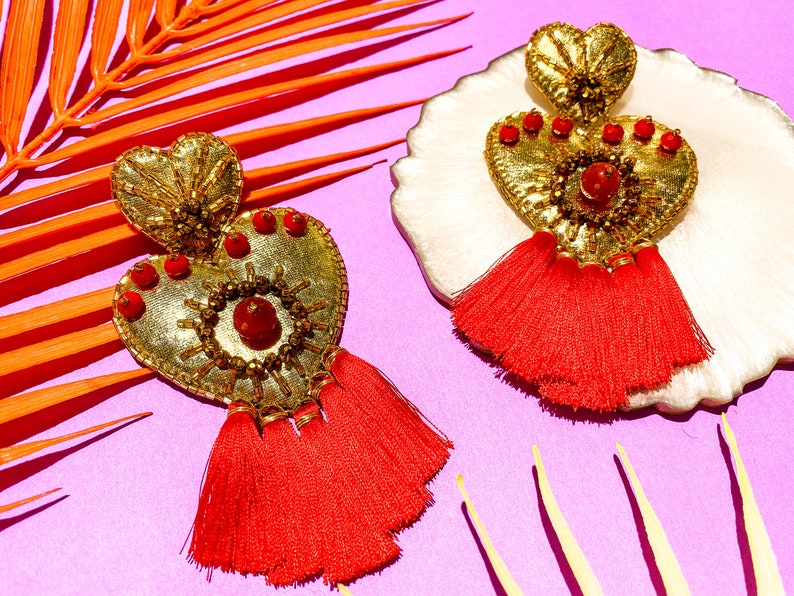 What are the best statement earrings for off-the-shoulder dresses?
Sexy Salamander

Flirty Flamingo

Hope – Silver

Enchained Hearts – Silver

Dreamcatcher

Black Peacock Dangling Earrings

Pearl Diamond Earrings

Stardust
An off-shoulder dress is a very feminine and sophisticated clothing style. You can find off-shoulder dresses in different styles — from simple to the most elegant. This type of dress is popular during prom, weddings, or other formal events, but there are ones made for casual wear too. But to complete an off-shoulder look, wearing statement accessories is recommended. Below we round up the best statement earrings for off-shoulder dresses to help you out! 
When wearing a unique and standout pair of earrings with your off-shoulder dress, it's best to forego the necklace to bring the focus to your earpiece. If you want to wear a statement necklace, pair it with simple stud earrings instead. 
Statement earrings can give a simple off-shoulder outfit a more interesting visual appeal. So, you can feel confident from head to toe while strutting around town! 
Sexy Salamander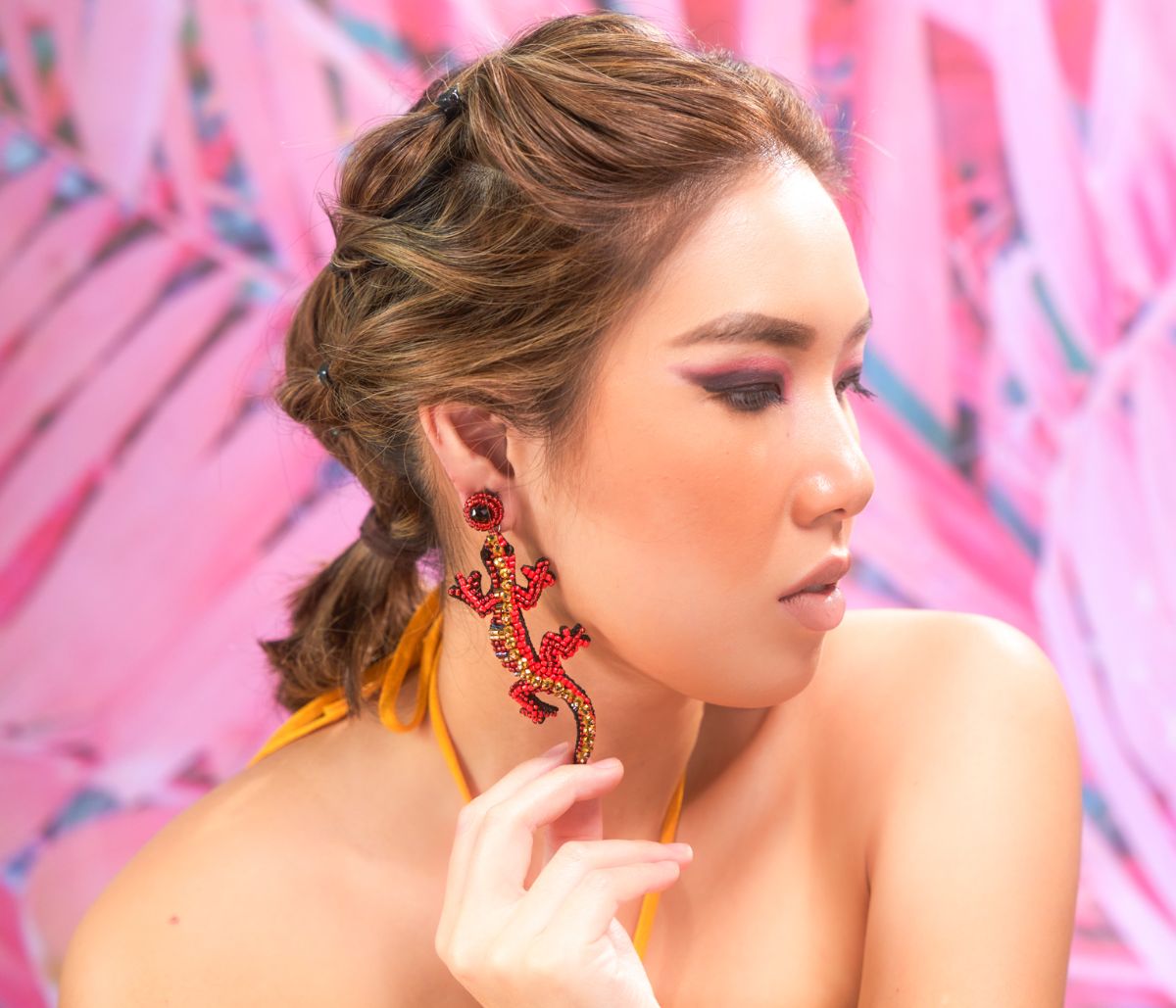 As its name suggests, an off-shoulder dress flatters the shoulder area. And if there's one thing you need to learn about off-the-shoulder dresses, it's that they give you plenty of space to accessorize from the upper chest and upwards. 
This means that you can wear long and dangling earrings like the Sexy Salamander from Flutter's Zoo Girl Collection to accentuate your shoulder area. This pair of earrings is hand-embroidered with eye-catching gold fire flash polished crystals, Japanese, and Taiwanese Matsuno seed beads. Pair it with a simple black dress to let it stand out!
Flirty Flamingo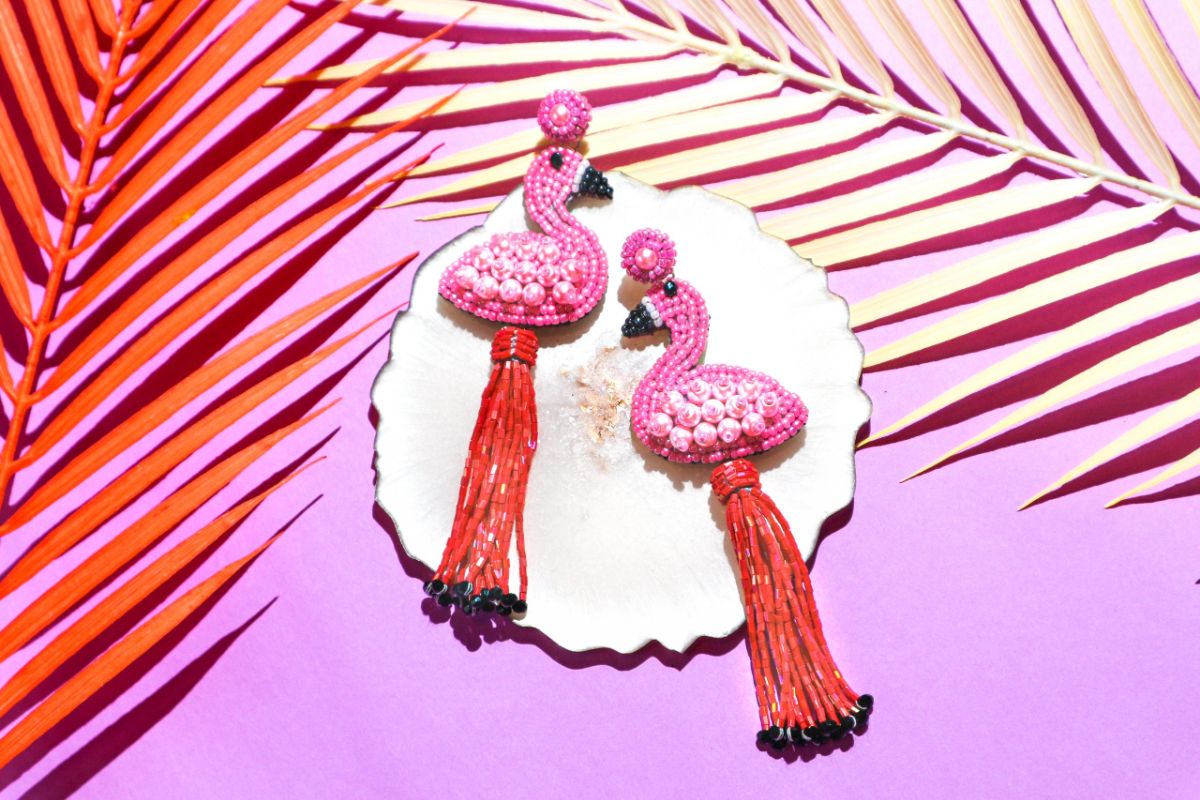 Are you a fan of pink statement accessories? Then, you will love the Flutter Flirty Flamingo earrings. Another piece from our Zoo Girl Collection, this pair of earrings is handmade with pink Maurica pearls and Taiwanese seed beads. The rose-colored tassels act as the legs of the bird, but because the piece is long, it will surely match your off-shoulder dress!
Hope – Silver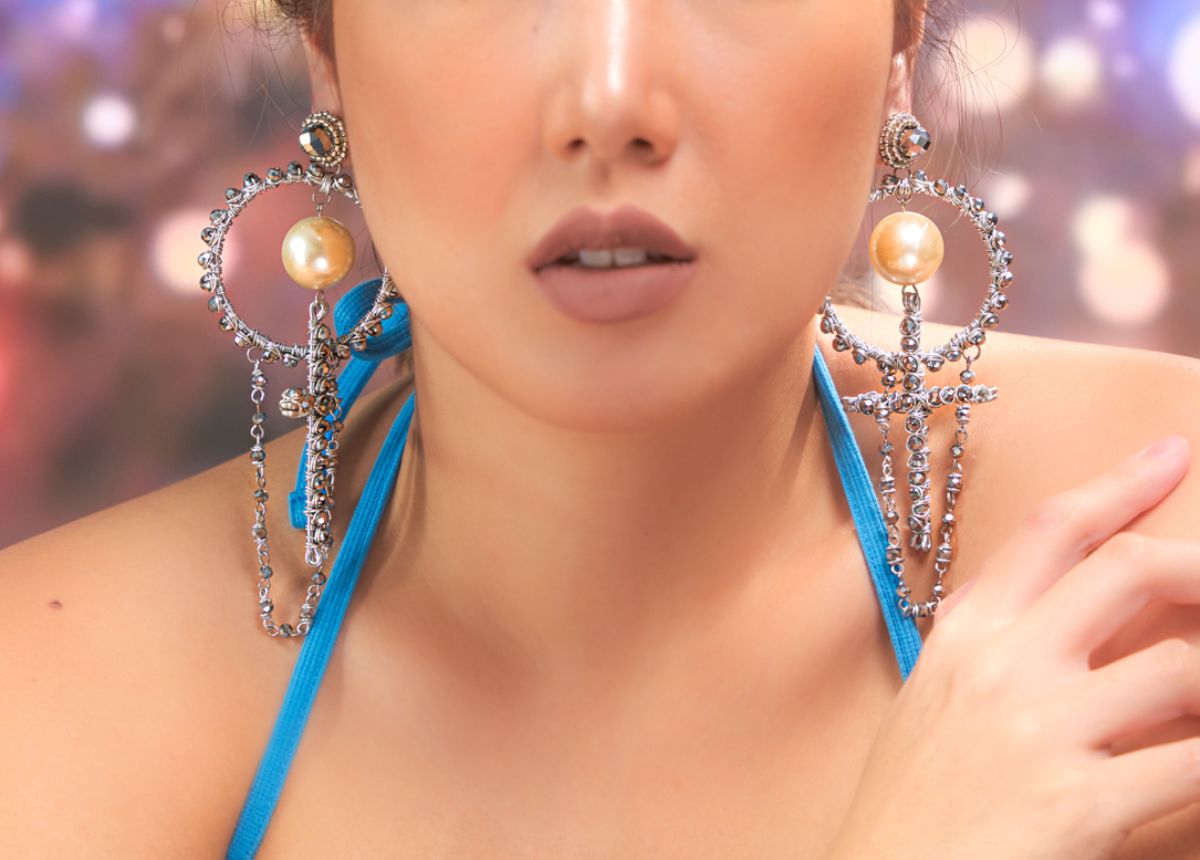 Suitable for both casual and formal outfits, the Hope-Silver earrings are must-have statement earrings in your jewelry box. This handmade accessory combines a cross, a pearl, a ring, and silver fire flash polished crystals with silver aluminum to finish the piece. You can wear it with your favorite off-the-shoulder dress for a unique statement. 
Enchained Hearts – Silver
If you're looking for something elegant but can also fit the rock-chic vibe, you can't go wrong with the Enchained Hearts earrings in Silver. The big heart centerpiece is hand embroidered with silver fire flash polished crystals and Japanese Matsuno beads. Aside from that, it also comes in clip-ons too!
You can wear this statement piece with a simple black off-the-shoulder dress for that rock chic vibe, or a white lacy dress for a more dainty and elegant look! 
Dream Catcher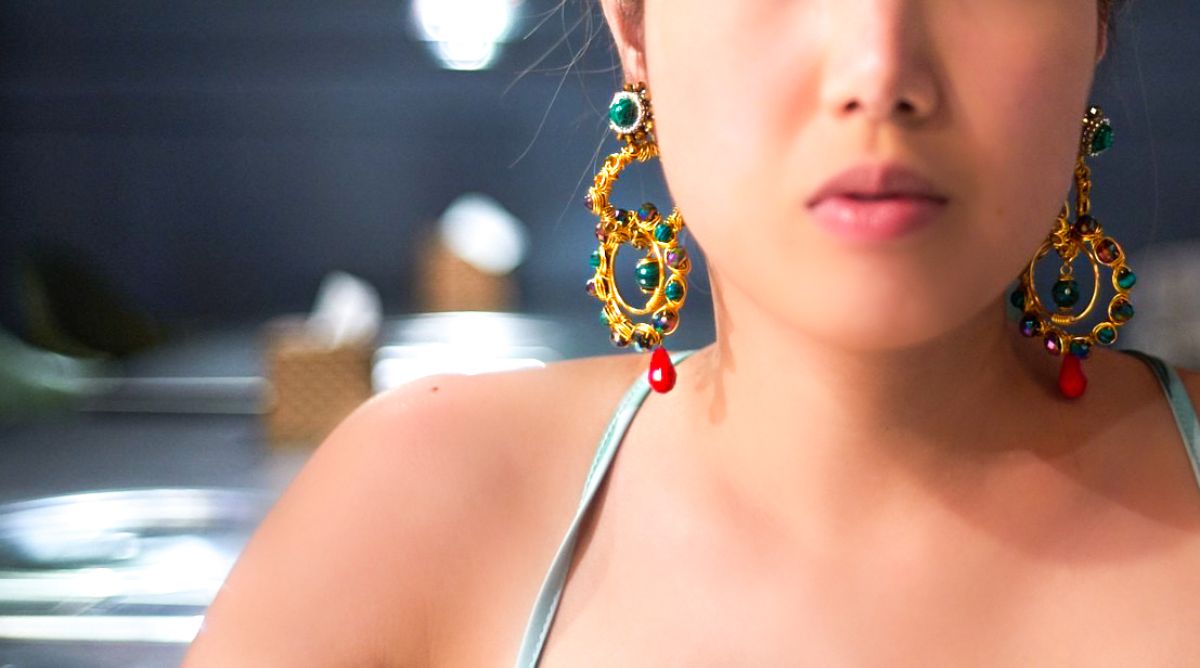 Are you a fan of dreamcatchers? You may have one in your room for decoration, so you can have good dreams. Introducing the Dreamcatcher earrings from Flutter, which are spun with malachite stones, fire flash polished iridescent crystals and gold aluminum. The combination of green, gold, and red, gives it a royal vibe. You can wear this statement earring to any formal event with your off-shoulder gown to catch the attention of onlookers. 
Black Peacock Dangling Earrings
Be the center of attention at a formal event without going over the top by wearing the Black Peacock Dangling Earrings with your off-the-shoulder gown. These tear-drop-shaped dangling statement earrings are inspired by the feathers of a peacock. The gunmetal blue and silver combination gives the jewelry piece a sophisticated and elegant look. No need to wear a necklace, just wear this and you can upgrade even the most basic dress. 
Pearl Diamond Earrings
Off-the-shoulder dresses are a popular choice for brides. They come in plenty of designs — from sleek, flowy, vintage, modern, and many more. Elevate your overall look on this special day with the Pearl Diamond Earrings, which draw the attention of the viewers to your beautiful face. The earrings are made of faux white Maurica pearls and white Japanese cut seed beads. It will fit white and pastel dresses the best. 
Stardust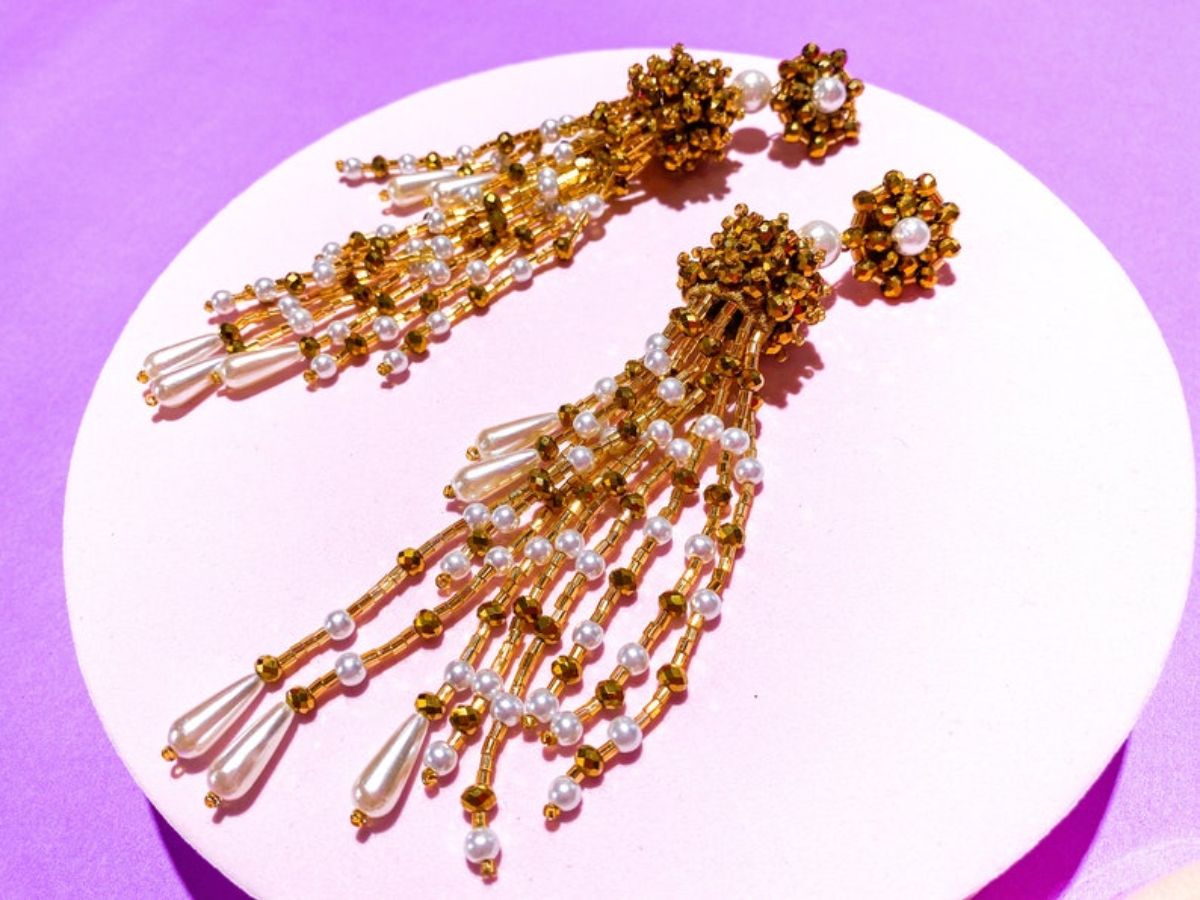 Speaking of white off-the-shoulder dresses, if you're going for a classy and stylish vibe, you can try the Stardust earrings. This accessory is handcrafted with faux pearls, white freshwater pearls, gold fire polished crystals, and gold Japanese cut seed beads. The combination of gold and white gives an impression of luxury. Wear it with your white outfit for the perfect look!
Key Takeaway
An off-the-shoulder dress is made to showcase your shoulders and neck, so most people would accessorize it with a necklace. But another option is to forego the necklace and go for big and bold earrings to spice up your look. Fortunately, there are plenty of earrings for you to choose from!
If you're looking for statement earrings in the Philippines for off-shoulder dresses, you can find them here at Flutter! All of our earrings are crafted by hand by our passionate and hardworking Filipina jewelry makers. Support local!
Looking for other stunning statement accessories in the Philippines? You can also check out our necklaces, bracelets, and body jewelry here at the website. 
Make your Design Happen
Provide us your email and we'll send you a quote and instructions on how