Your cart is currently empty.
You have not viewed any product yet!
Select Currency
FOX v.1.4.0
+
4 Statement Jewelry Trends to Watch Out For in 2023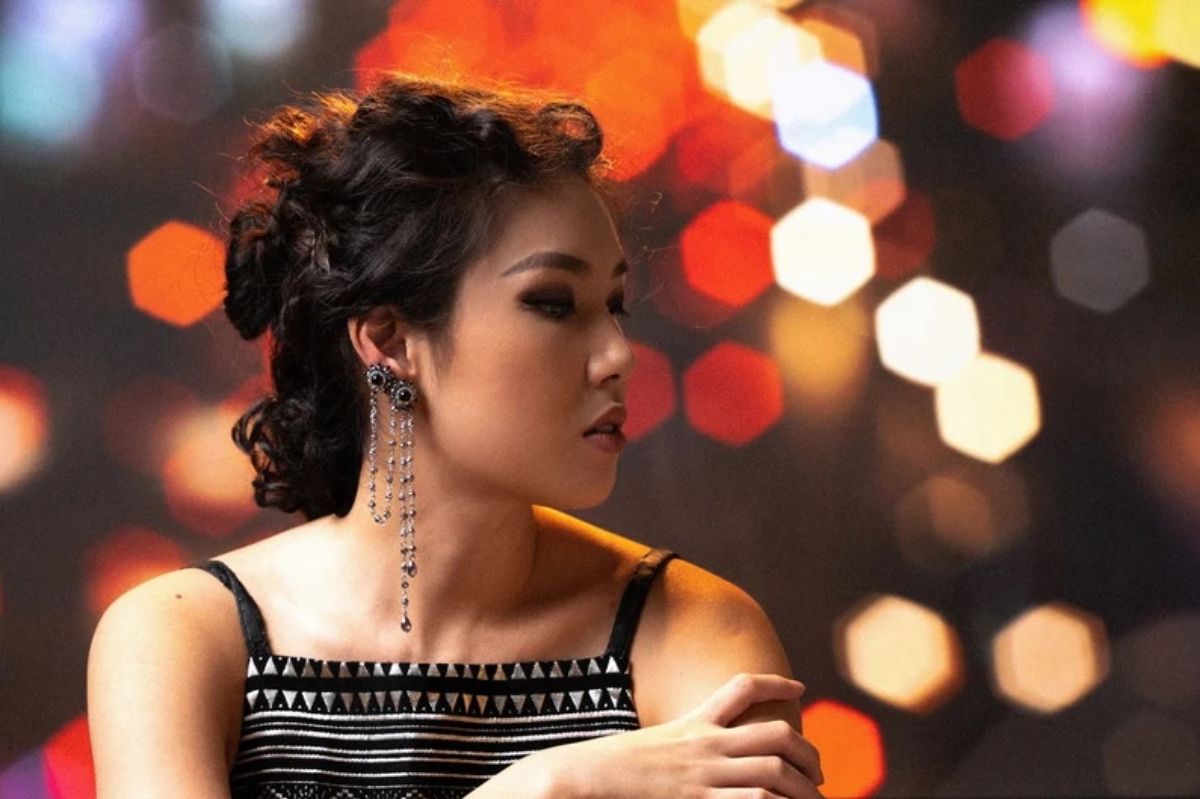 What are some statement jewelry trends to watch out for in 2023? 
Shoulder-Skimming Earrings

Flower Earrings

Collar Necklace

Silver Jewelry
Designers of both fine and costume jewelry are observing an increase in the trend of distinctive earrings, rings, and necklaces that reflect customers' personalities and expressions. The more extravagant and bold the statement, the better.
It has taken a while for jewelry to be used as a personal statement. More people have been looking for bright, upbeat, and festive jewelry throughout the past two years of the pandemic to improve their mood, and designers know this is a trend that will continue in 2023.
Here are the top statement jewelry trends of 2023:
Shoulder-Skimming Earrings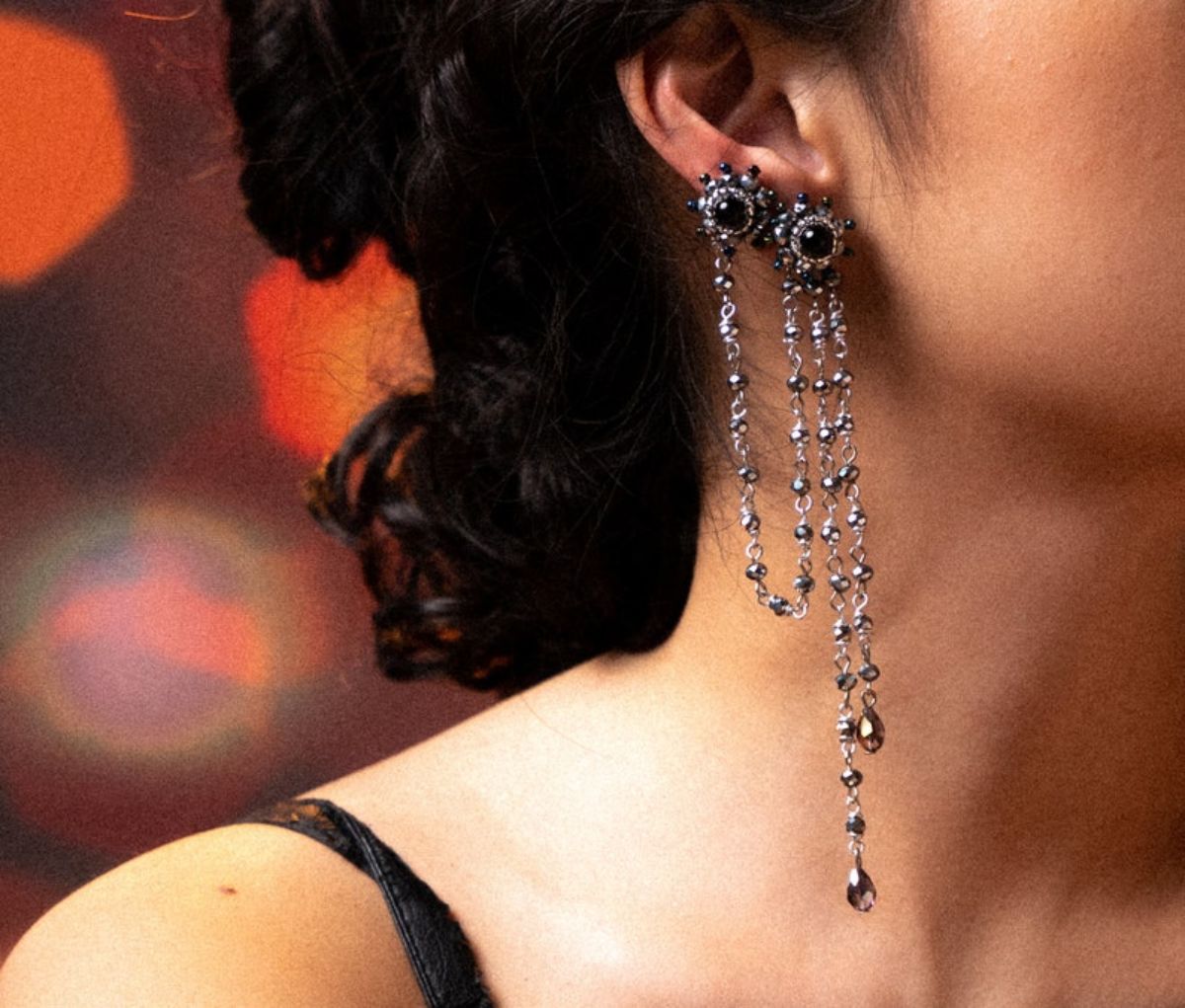 The most common jewelry style on the runway this season is long, drop-like earrings that reach the shoulder. Showcasing your neck to your shoulders, this trend combines elegance and grace with eye-catching styles. 
Flutter's Silver Constellation is composed of asymmetrical silver earrings that have black onyx stones and silver steel crystals that have been fire flash polished. This piece is a part of our Cosmos Collection, which draws inspiration from the celestial grandeur of galaxies and stars. You can wear this item with an electric blue top for a sharp club style or with a black metallic top for a futuristic vibe.
Flower Earrings
This spring and summer, florals are exploding from their fabrics and moving in as 3D blooms. It's only natural that the style has been adapted into jewelry given that it can be found adorning everything from clothes to handbags. You can match floral earrings with a floral or flowy dress with bright colors. 
Collar Necklace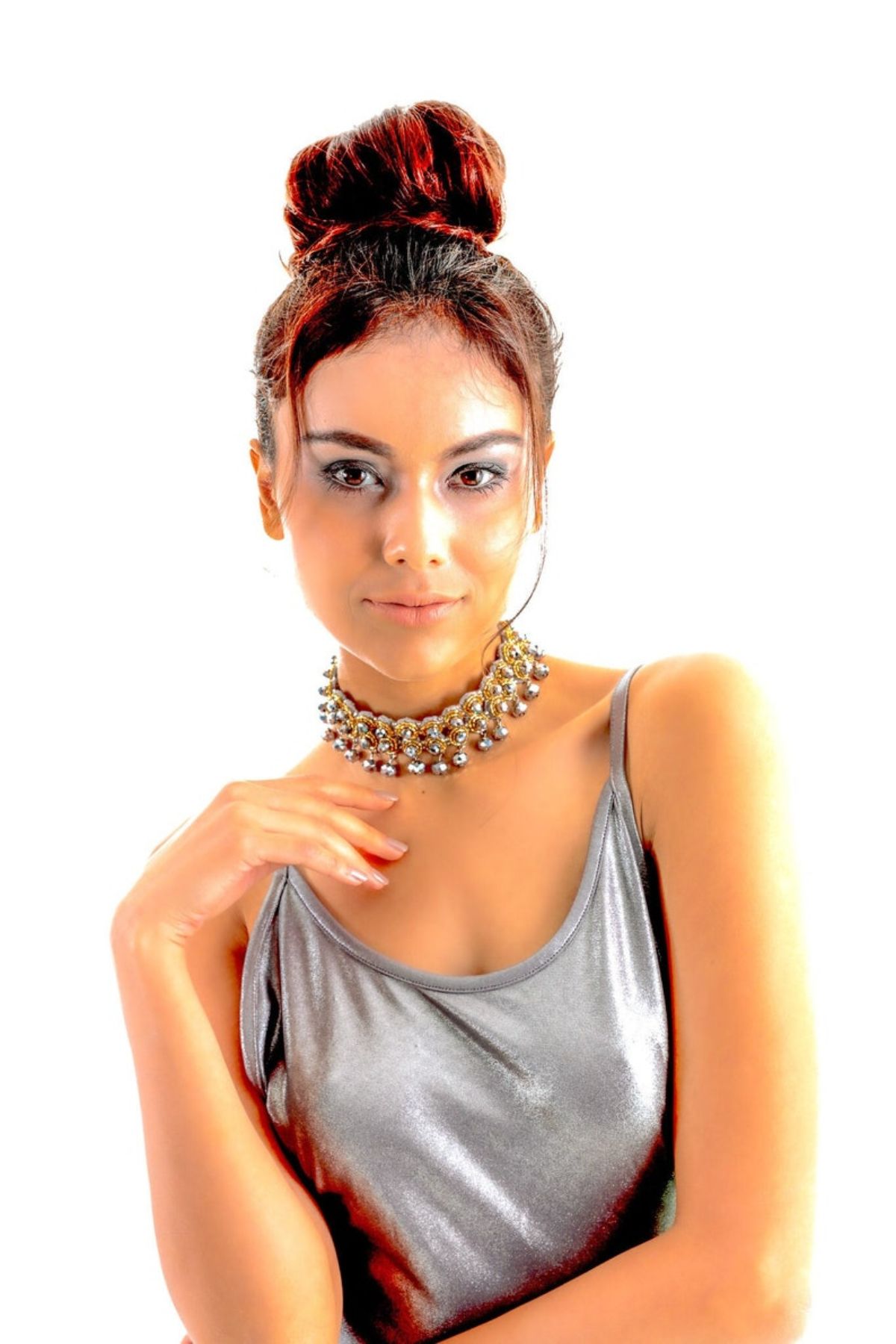 This is the best fashion prediction: chunky chain necklaces will always be in vogue. Many fashion designers experimented with collar-length chains in their collections, so at the very least they won't disappear by 2023. 
Flutter has its own Stage Light 2-Tone Choker, which is hand-beaded with silver fire flash polished crystals and gold Japanese beads. It's a perfect everyday wear choker that pairs with everything and is versatile enough to go from casual to formal.
Silver Jewelry
The rise in the popularity of silver over the past several months is arguably one of the largest changes in the jewelry industry. There was a noticeable increase in the volume of silver jewelry coming in during the spring/summer 2023 revisions, even though gold tones still predominated.
Flutter's Silver Comet earrings are galactic cocktail earrings made of black onyx stones and silver steel fire flash polished crystals. Wear this with a silver tube top for a space girl out-to-party appearance or wear it with your black cocktail dress and silver heels for a sultry galaxy style.
Key Takeaway
And there you have it—those were the statement jewelry trends for 2023! The most important thing you can do is invest in jewelry you genuinely love wearing because jewelry trends tend to last longer than those of other fashion items if they ever go out of style at all.
Be on trend and find the perfect statement piece for your style this 2023 here at the best online statement jewelry store, Flutter Statement Jewelry. Shop our catalog today!
Make your Design Happen
Provide us your email and we'll send you a quote and instructions on how