You have not viewed any product yet!
Select Currency
FOX v.1.4.1.1
+
Summer Jewelry Trends for You to Try in 2023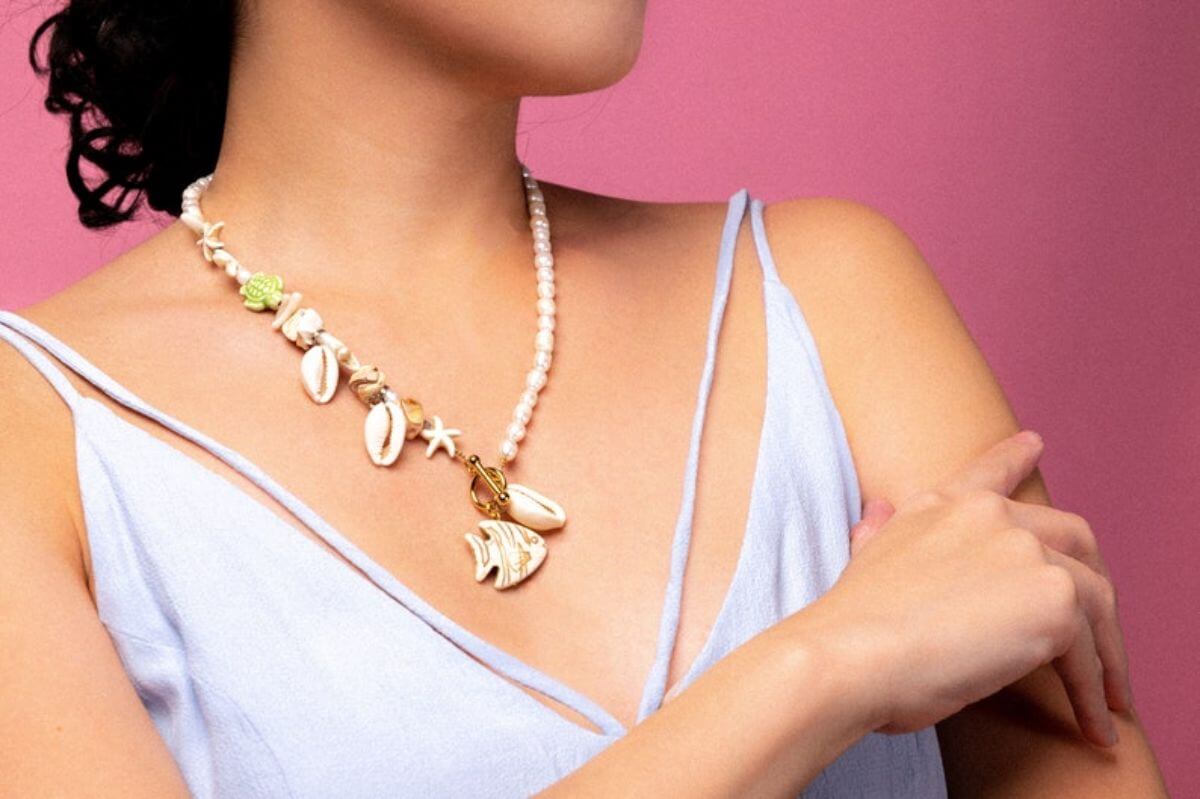 What are the summer jewelry trends to try in 2023?
Bohemian Bracelets
Shell Jewelry
Chunky Hoop Earrings
Layered Necklaces
Welcome to the season of sun, sand, and statement jewelry! Summer is almost here, so it's time to get rid of those heavy layers and embrace the light, airy clothes that come with the warmth.
What better way to spice up your summer wardrobe than with some fun and fabulous jewelry? Summer jewelry trends for 2023 are all about making a statement and having fun. So let's dive in and discover these jewelry trends that will make you shine like the summer sun!
Bohemian Bracelets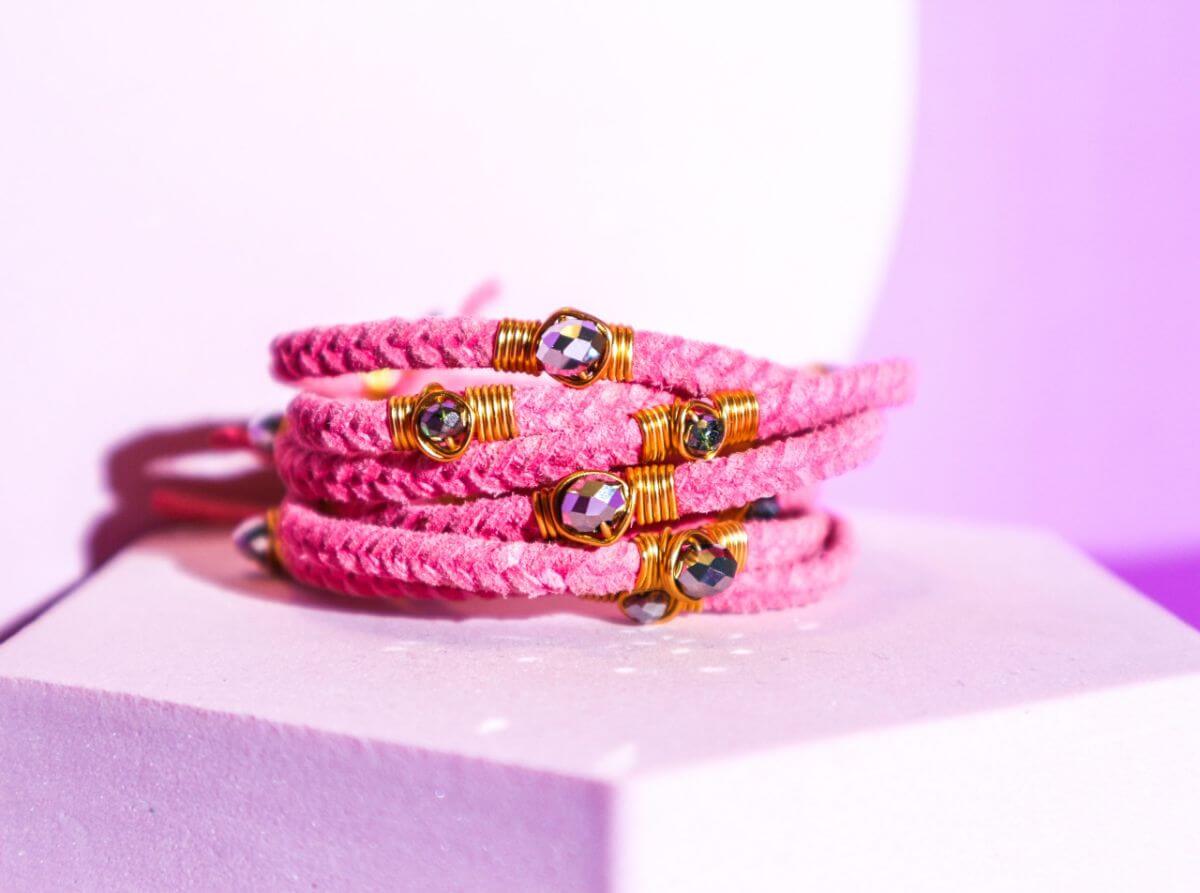 Are you ready to channel your inner free spirit and embrace the bohemian vibe? Then get ready to wear the perfect accessory on your wrists: bohemian bracelets.
Any fashion-forward boho babe needs this beautiful and unique piece of jewelry: the Starla Bracelet Wrap in Baby Pink. This bracelet has a soft, baby-pink faux suede band from Korea that is braided to make it look unique and textured.
So, whether you're going to a music festival, spending a day at the beach, or just want to add some boho style to your everyday outfits, this bracelet wrap is the perfect way to make you feel like a real boho goddess.
Shell Jewelry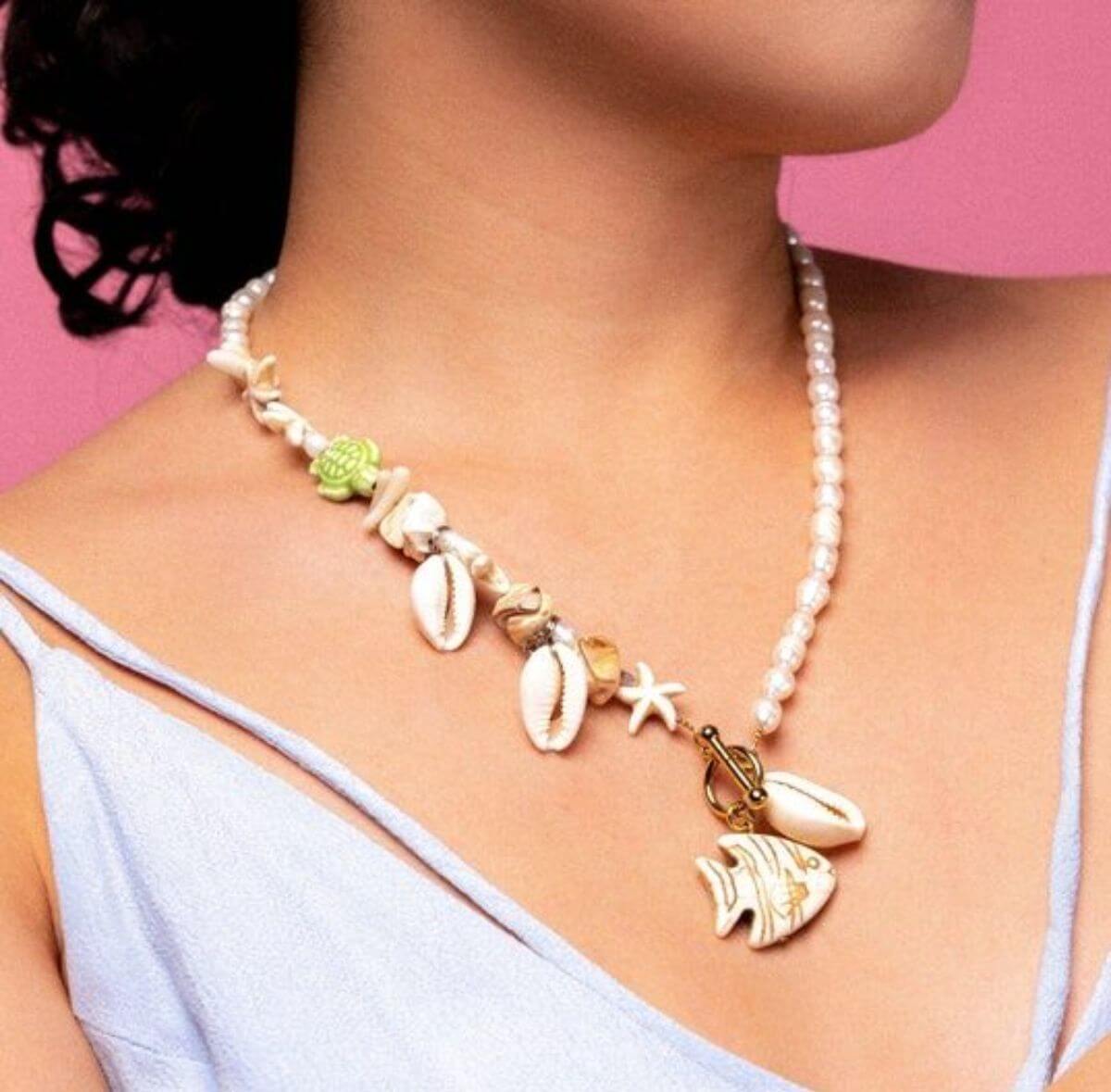 Nothing screams summer vibes more than shell jewelry! The Aloha Pearls necklace has different kinds of shells and pearls that can make you feel like you're on a tropical island. This intricate piece was inspired by the natural beauty of the sea, and it's the perfect accessory for any beach lover. So get ready to dive in and explore the beautiful world of this shell jewelry.
Chunky Hoop Earrings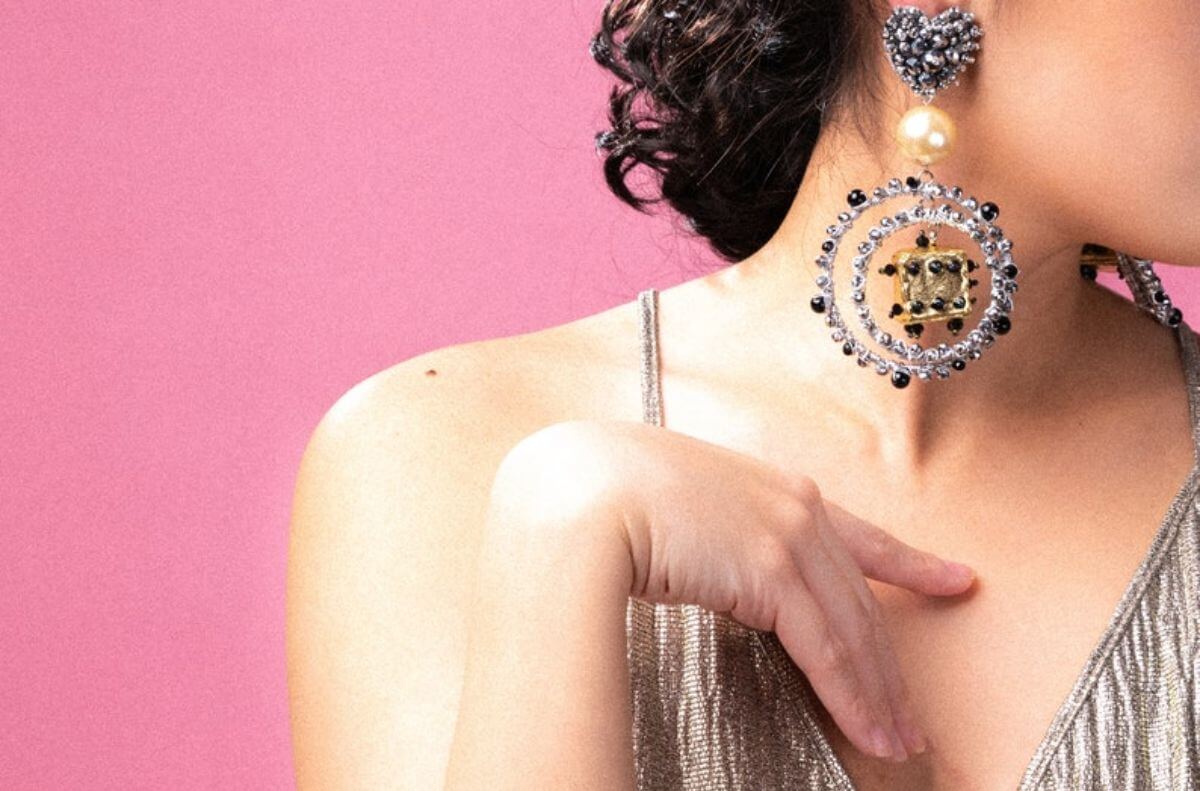 Big, beautiful hoops are the perfect way to give your outfit a little edge and attitude. Chunky hoop earrings are the way to go if you want to dress up your jeans and t-shirt outfit or add some extra flair to your evening look.
The Silver Roulette earrings are perfect for adding a touch of sexiness to your beach, party, or mall outfit. The unique and eye-catching design of these beautiful earrings is sure to draw attention wherever you go. The chunky hoops are made of metal with a silver finish, and they have intricate details that look like the numbers on a roulette wheel.
Layered Necklaces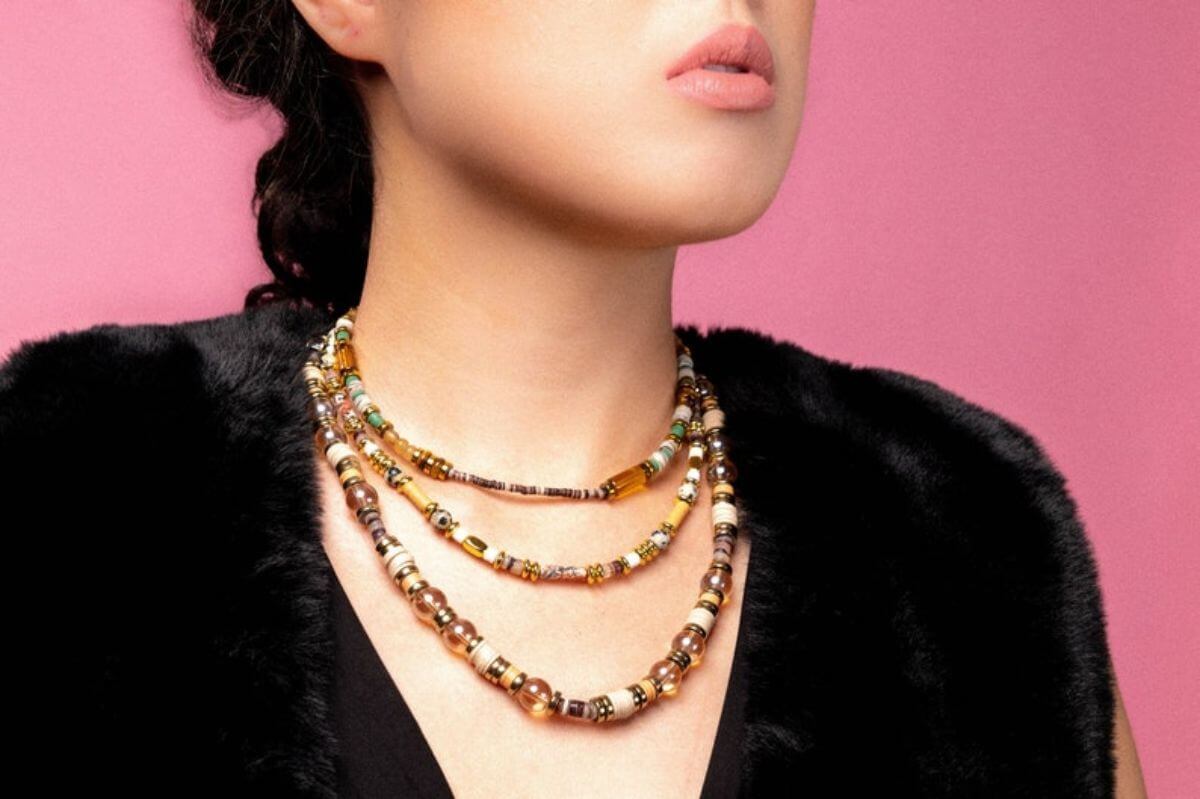 Want to level up your beachwear game? Then layered necklaces are a must-have! This exquisite accessory is a wonderful way to give depth and character to your beach ensemble while still allowing you to show off your individual sense of style. The Tarzan is a bohemian-style necklace that has many layers of thin gold chains and pendants. This is perfect for any beach babe who wants to add texture and depth to her look.
Key Takeaway
So there you have it! The summer jewelry trends for you to try in 2023 are sure to stand out in your collection of accessories. You can make a look that is uniquely you by mixing and matching different pieces. These trendy accessories will take your style to the next level, whether you're going to the beach or out for a night on the town.
Looking to add some extra sparkle and glam to your summer look? Look no further than Flutter! As the best statement body jewelry online, Flutter offers a stunning selection of pieces that are sure to make you stand out from the crowd. So what are you waiting for? Contact Flutter today and start shining like the summer sun!
Make your Design Happen
Provide us your email and we'll send you a quote and instructions on how