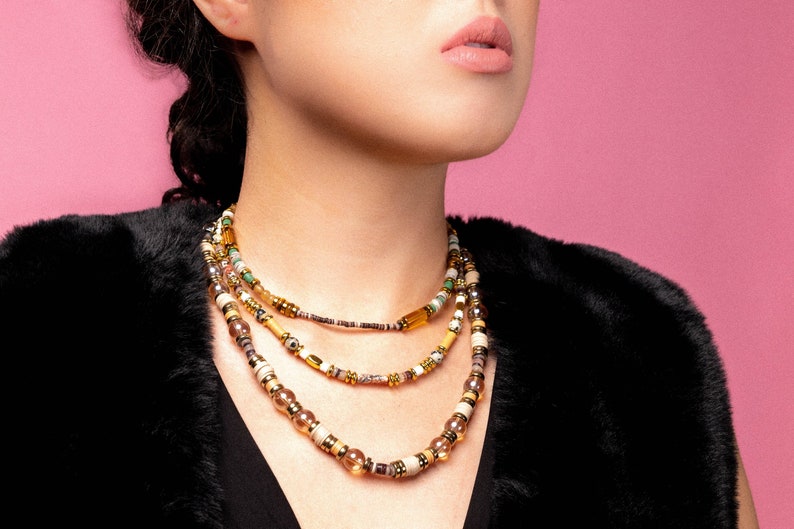 <
>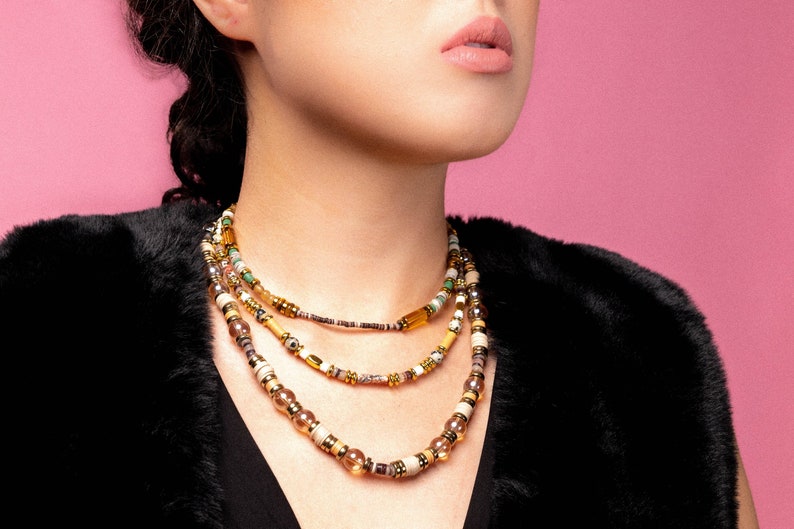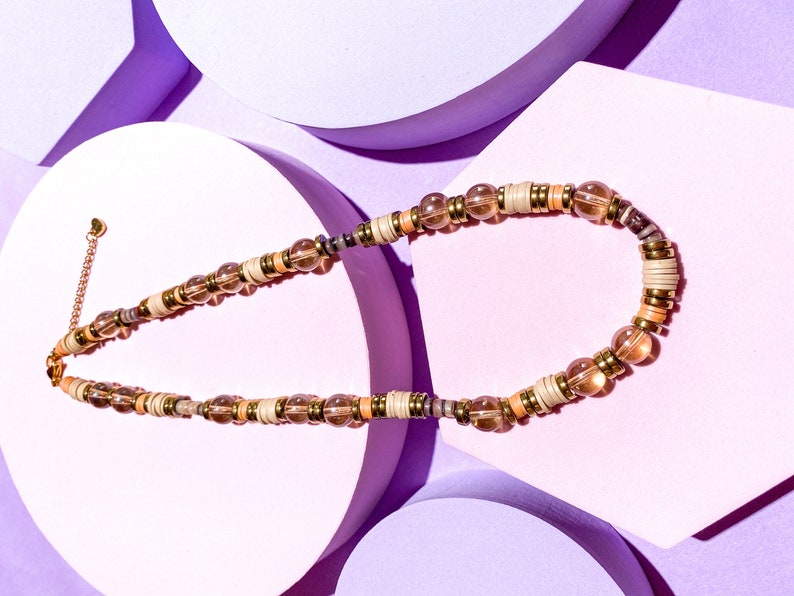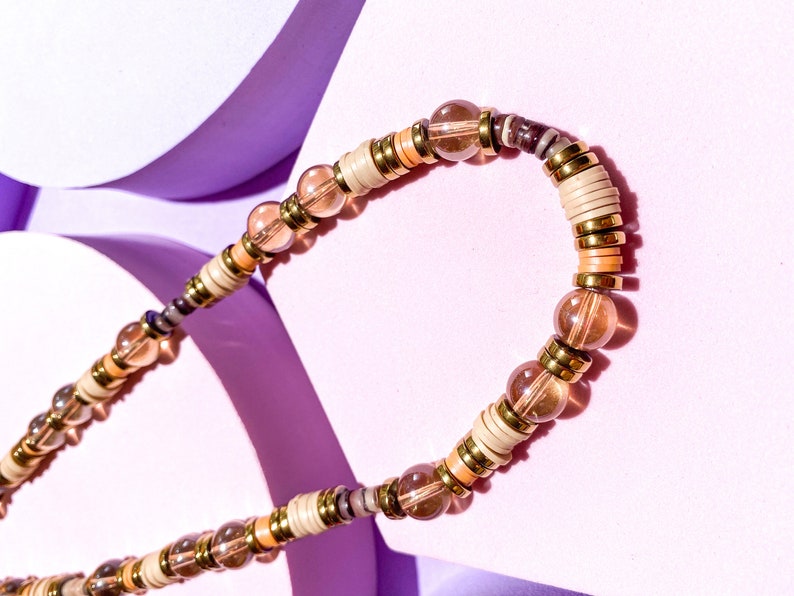 Tarzan
37.57$
---
This bohemian necklace is made of glossy taupe glass beads, antique gold iron oxide mineral beads, environment friendly beige polymer clay beads, and a stainless steel clasp and chain. Pair this with a white ensemble for a chic look, or with your gypsy dress for a boho look.
The model wear the Tarzan necklace paired with the Jurassic and Flinstones Necklace.
This necklace is in adjustable length and is for made-to-order.
---
Reviews(0)