Elevate Your Style With The Best Statement Necklaces
If you plan on wearing one, then you might as well get the best statement necklaces that you can find. Your statement necklace reflects who you are, what your personality is, what you embody, and what your thoughts are. By making a statement with your necklace, you get the attention of everyone. And that's a good thing.
Flaunt your uniqueness with the statement necklaces and you'll see good reactions from the people around you. To get the best statement necklaces, you need the best brand with the best people. Here at Flutter, we got you covered.
The Best Statement Necklaces You Can Get From Flutter
Flutter makes the best statement necklaces of different kinds. Take a look at some of them here: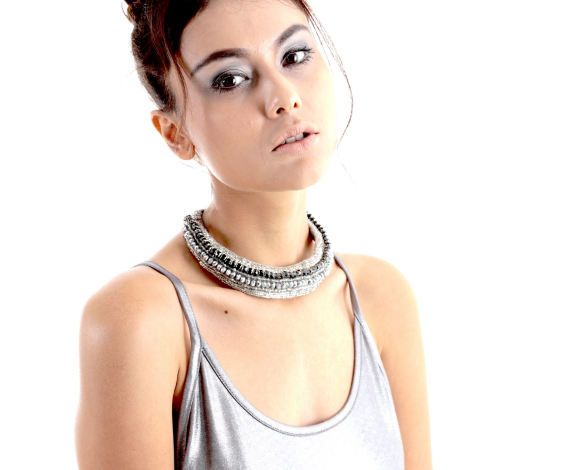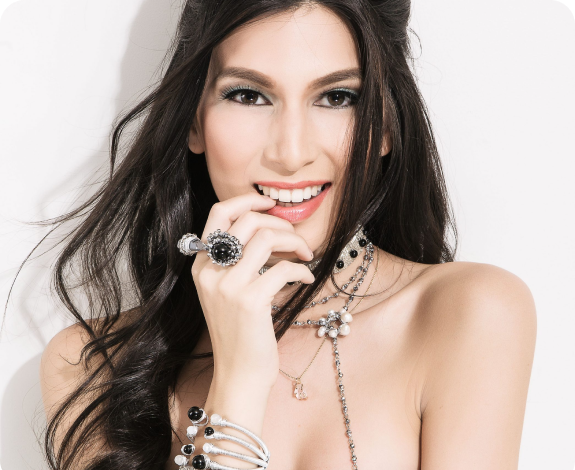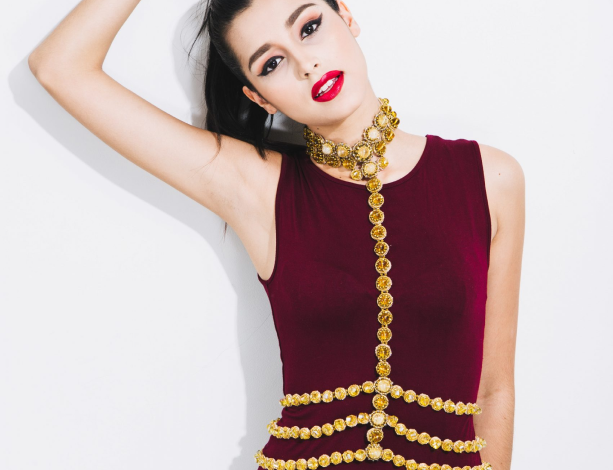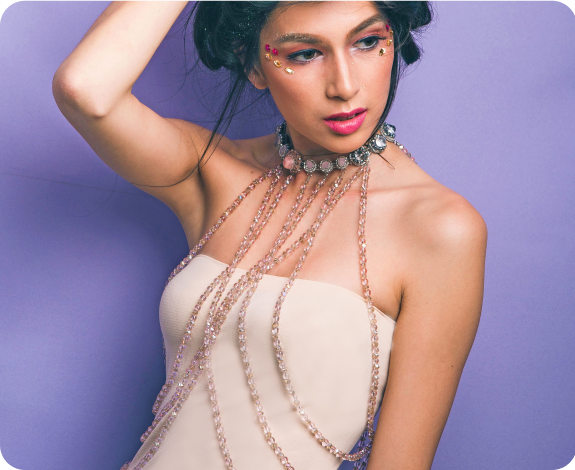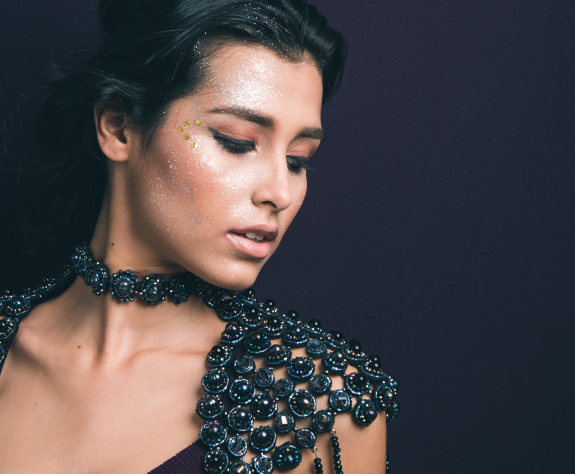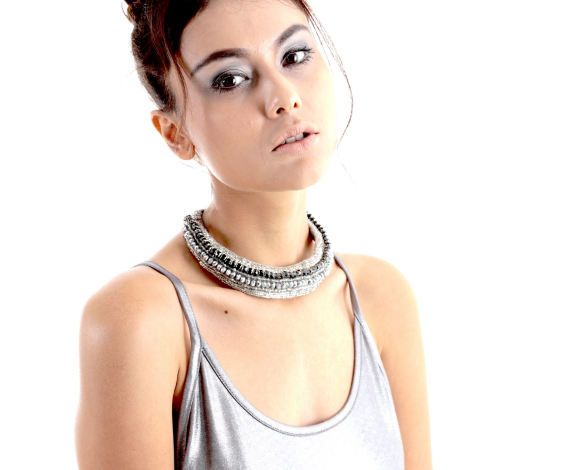 Collar Necklaces
Collars are the most common type of necklace that you see. But there's nothing common about the ones that we make. Our Pharaoh Statement Necklace is inspired by Egyptian culture and mythology and is embroidered by gold Japanese and Indian beads. Emanate more Egyptian vibes with our statement necklace inspired by Cleopatra: the Gold and Silver Cleo Statement Necklace.
Chokers
Not to be confused with collar necklaces, which rests on the upper chest near the collarbone, chokers are shorter and lie on the neck itself. Our Stage Lights Chokers come in both gold and silver and are hand beaded with fire flash polished crystals and Japanese beads.
We also have the unique Old Hollywood Choker which is hand embroidered with white freshwater egg pearls, silver fire flash polished crystals, and Japanese beads.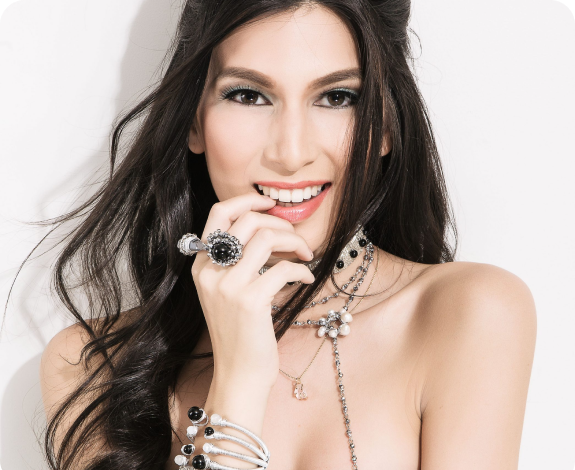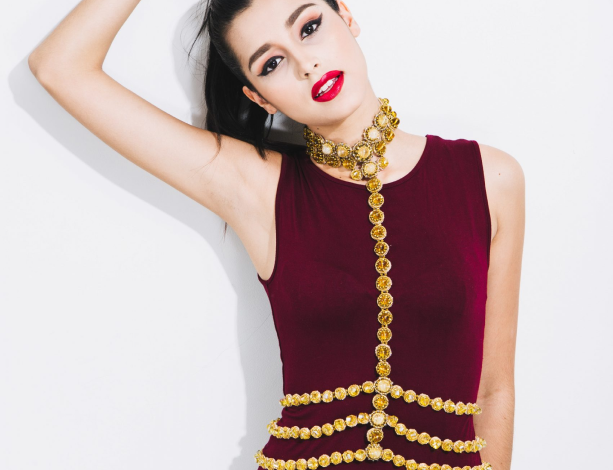 Body Belts
Body belt necklaces connect the neck to some body jewelry. Our Nefertiti Body Belt is embroidered with round Citrine stones, gold fire flash polished crystals, and Japanese beads. Like its namesake, the necklace embodies feminine beauty and power.
Along with the Japanese beads and polished crystals, the Sexy Warrior Body Belt is also embroidered with flat purple fire agate stones. This double body belt is inspired by the female body and its sexuality.
Vest Necklaces
Some of the best statement necklaces are vest necklaces because of their size and their ability to catch attention. Our Elektra Halter Necklace is a beautiful vest necklace secured by a choker with hand-embroidered Agate stones and crystals. Multiple lucite glass beaded cords frame the body. With a crop top or halter dress, the necklace gives off a sexy and unique statement.
If you're in a light or magical mood, then wearing the Pink Sprite Jewelry Vest Necklace would be a good choice. This necklace is decorated with Rose Quartz, Pink Opal stone, pink crystals, and pink glass beads. Its inspiration comes from pixies and fairies, and it will go well with a tube top, halter, or flowy dress.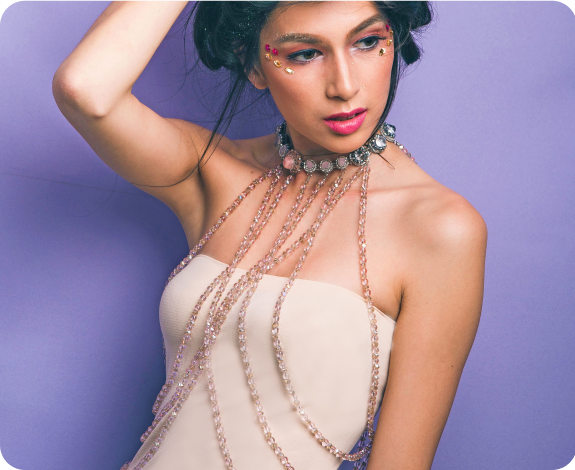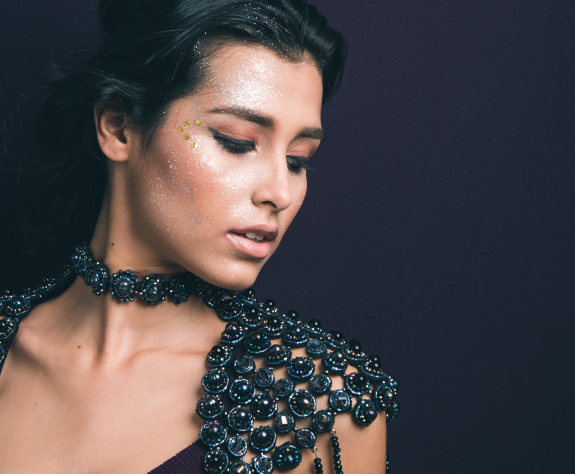 Shoulder Jewelry
Necklaces that accent the shoulder make for the best jewelry around. Our Gold Web Shoulder Jewelry was inspired by sexy bellydancers and Arabian nights. It is also adorned with multiple crystals and beaded drapes.
If you're going for a formal but exquisite look, you could decorate your shoulders with our Pixie Shoulder Jewelry. Its freshwater pearls, glass beads, and flash fire polished crystals can be worn with formal gowns and dresses.
Why Buy Statement Necklaces from Flutter
Statement necklaces are big, colorful, and vibrant by nature. Here are some reasons why you should buy statement necklaces: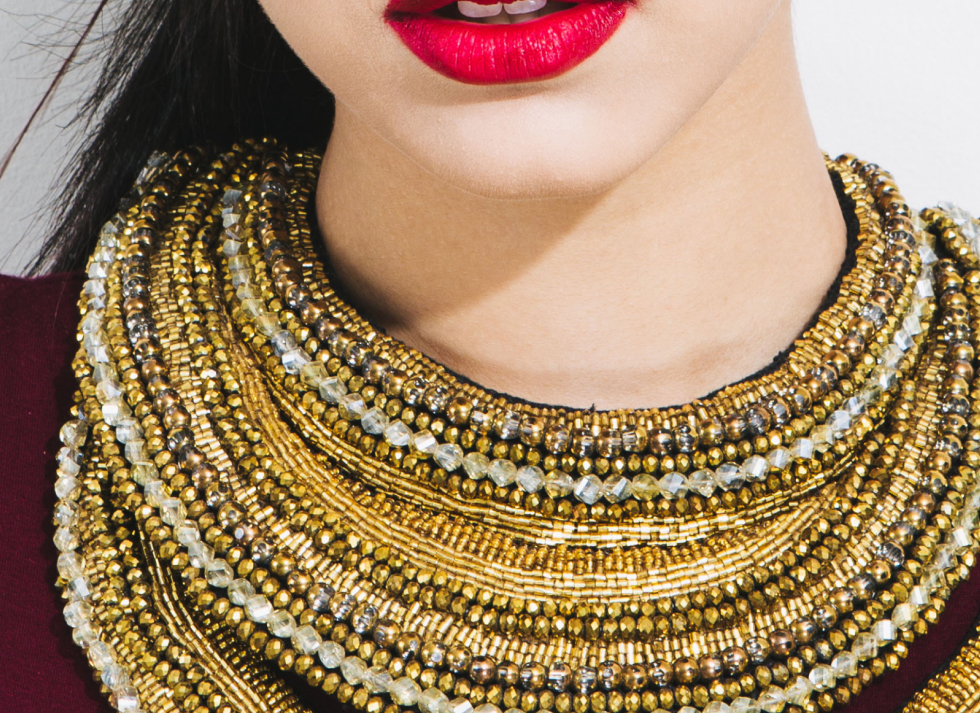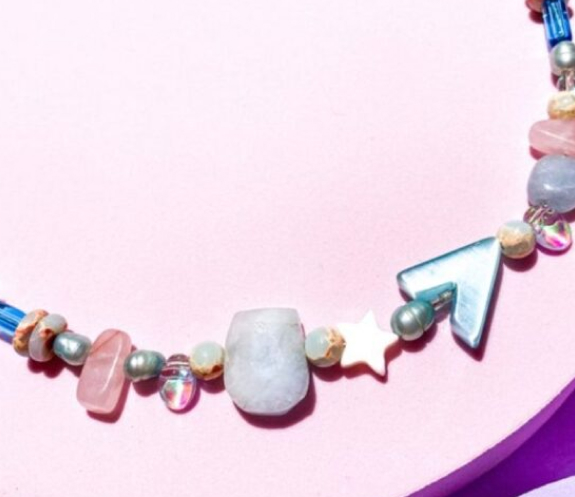 Express yourself
Statement necklaces are all about your personality. Your entire attire reflects who you are as a person, and having your statement necklace is at the center of it. Choose the right statement necklace that embodies who you are as a person. Make your personality known to the world by wearing the best statement necklaces that people's eyes get drawn to!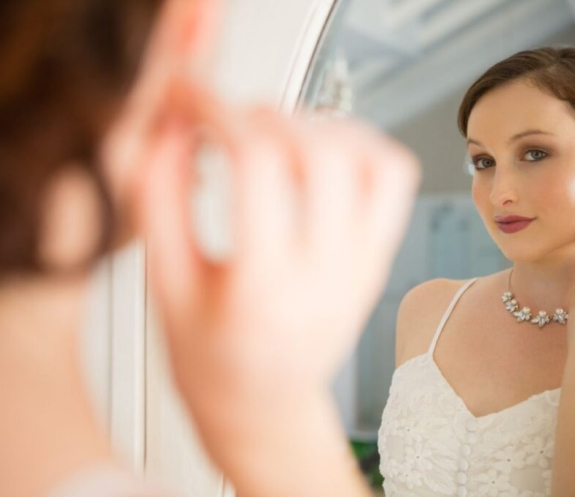 Get noticed
Your statement necklace will always be an attention magnet, so make sure it goes with the rest of your outfit. You can use them to spice up some casual or plain outfits, or you can wear them with matching formal outfits. If you feel bold, you can match them up with other jewelry like statement earrings or statement body jewelry. With the best statement necklaces, you will certainly get noticed. Wear them with the right outfit, don the right attitude, and own the space you walk on!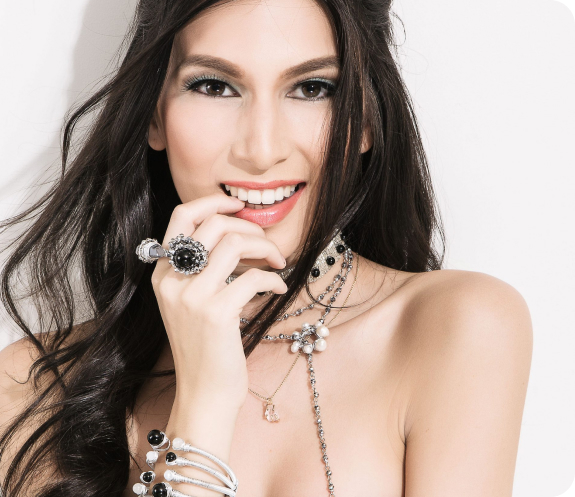 Make a stand
Jewelry can become an avenue for your social advocacies as well. Incorporate a statement necklace or the best statement earrings into your outfit that displays the message you want to. Because your statement necklace itself is a message, you can use it to express what it is you stand for.
Flutter: Making The Best Statement Necklaces
Flutter makes the best statement necklaces that are specially designed, unique, and never plain. Our necklaces are expertly hand embroidered and beaded by experienced Filipina women. We put our hearts and souls into the design and creation of our statement necklaces to bring out the beauty and character of any person who wears them.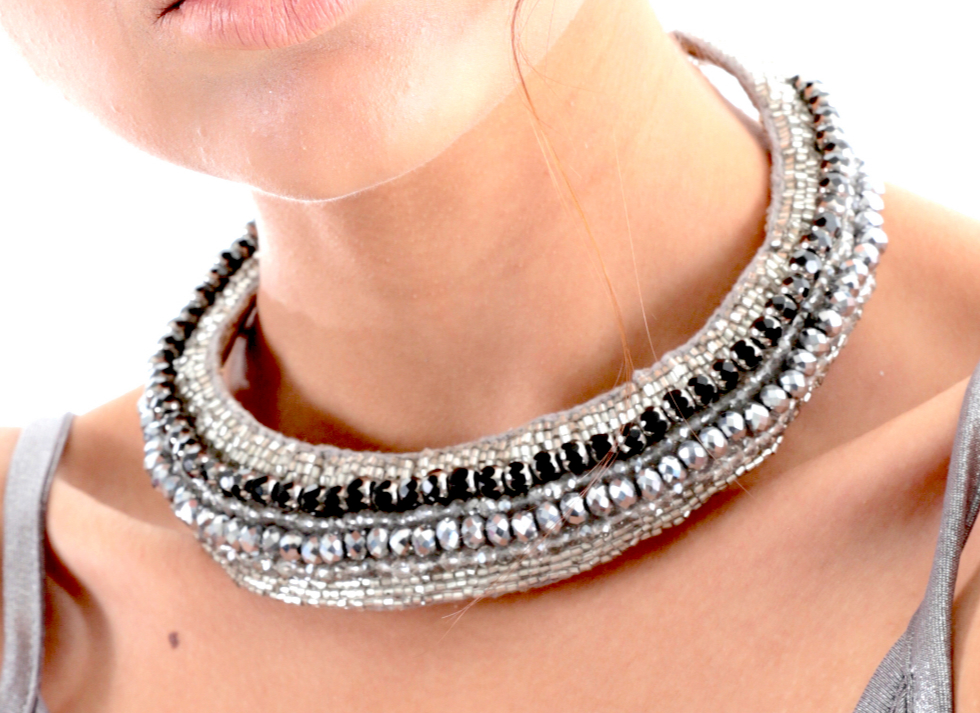 Express Yourself With The Best Statement Necklaces from Flutter Today!
Be bold, be colorful, and stand out. Express yourself with one of the best statement necklaces you can find from Flutter today! Browse through our collections here to check out all the statement jewelry we offer!