Express Your Style With Boho Friendship Bracelets
Friendship bracelets are widely popular for celebrating bonds between the best buddies. Whether you see each other every day or are separated by hundreds of miles, friendship bracelets will spark years of precious memories. What once started as a few threads secured by a simple knot has grown into a variety of designs that are crafted to last a lifetime. Here at Flutter Statement, you'll find a range of stunning boho friendship bracelets that are hand-embroidered with precious stones and delicate beads.
Founded in 2012, Flutter Statement is as the best online statement jewelry store based in the Philippines. More than accessories, designer Katrina Ong and her team of passionate Filipino women make handcrafted jewelry pieces with love and collectibles with tales to tell.
Our collections of statement necklaces, earrings, body jewelry, and boho friendship bracelets are available for worldwide shipping. We have crafted jewelry that has been featured in Harper's Bazaar, New York Fashion Week, and worn by both local celebrities and Hollywood celebrities like Jennifer Lopez and Ashanti.
Boho Friendship Bracelets From Flutter Statement
Boho friendship bracelets from Flutter Statement are wonderful gifts that reflect your sentimental feelings towards your friends. At Flutter Statement, we guarantee that each of our jewelry pieces is handcrafted with high-quality materials, so the bond between you and your friend never has to fade.
With so many designs of boho friendship bracelets in our collection, you won't have a problem finding the perfect one that your friend will adore. Your buddy will definitely appreciate the sweet gesture of you picking out a design to represent your friendship.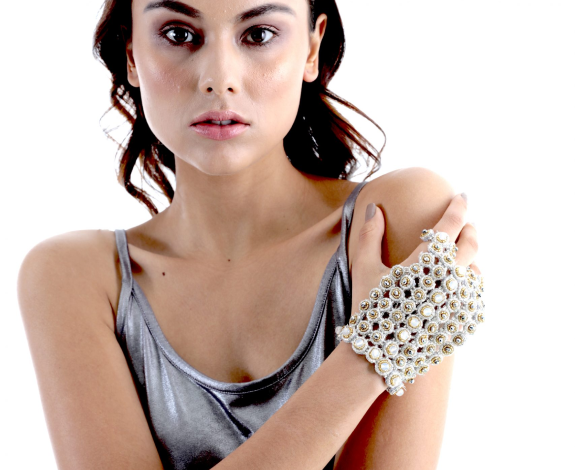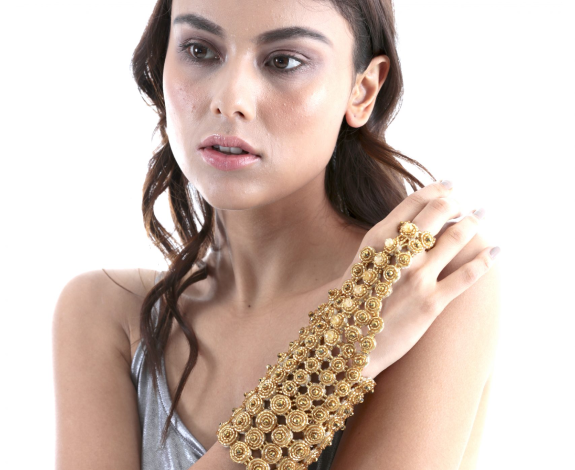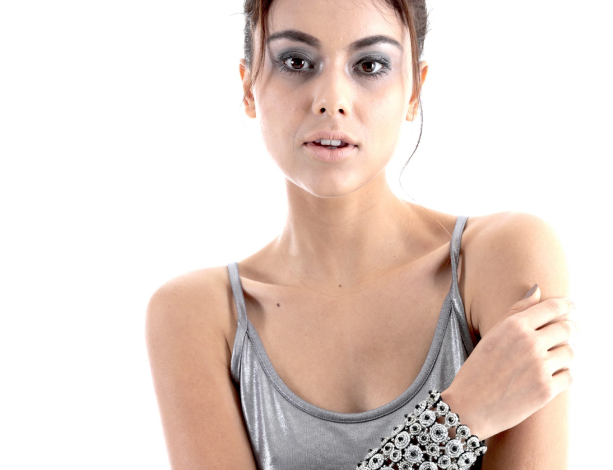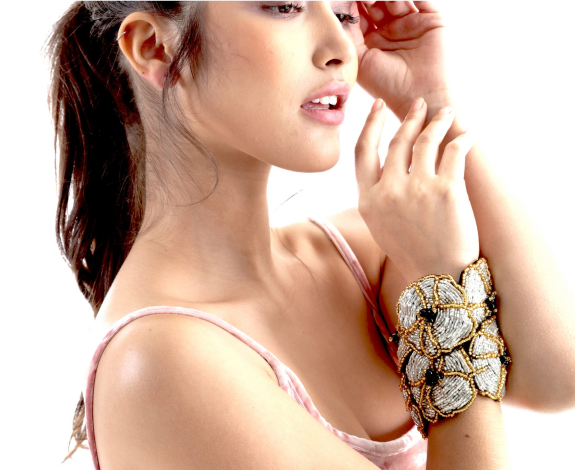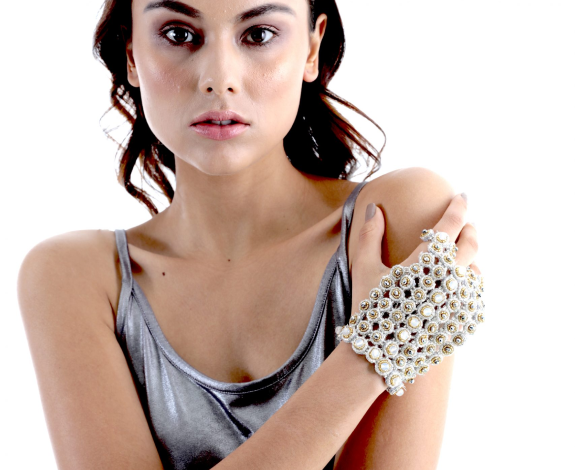 Pop Queen White Agate Hand Glove Bracelet
Looking for boho friendship bracelets that give off a cool and edgy statement? Our Pop Queen White Agate Hand Glove Bracelet is truly a showstopper with its embroidered silver fire flash polished crystals, white agate stones, and white Japanese beads. This statement bracelet is made-to-order as some of the stones and beads are available during certain seasons only.
Red Carpet Gold Hand Glove Bracelet
Our Red Carpet Gold Hand Glove Bracelet is another standout boho friendship bracelet. As a long bejeweled bracelet, it is embroidered with gold fire flash polished crystals, Japanese seed beads, and round Citrine stones. It offers a dramatic look, which makes it an ideal jewelry piece for impressing at evening events with your best friend.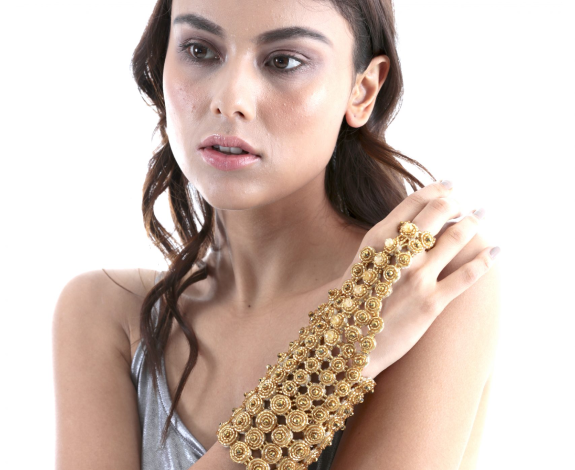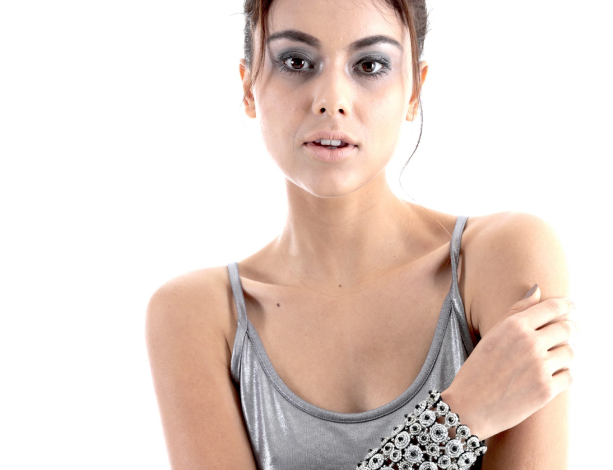 Wonderwoman Arm Cuff Bracelet
Our Wonderwoman Arm Cuff Bracelet is another statement boho friendship bracelet adorn with crystals, white Japanese beads, and semiprecious stones. Inspired by Wonder Woman, it is a friendship bracelet that's ideal for empowering your friendship.
Flower Bouquet Bracelet Cuff
Looking for delicate boho friendship bracelets? Wearing our Flower Bouquet Bracelet Cuff will make you and your friend will like wearing a bouquet of colorful flowers in your arms wherever you go. It is embroidered with Onyx stone and Japanese seed beads.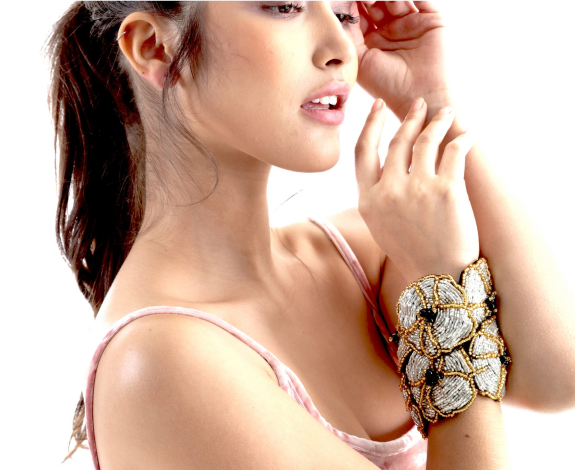 Why Wear Friendship Bracelets
Friendship bracelets are jewelry pieces that are held very close to people's hearts. Each friendship is unique and yours is definitely worth celebrating! Here are some of the reasons to wear a friendship bracelet: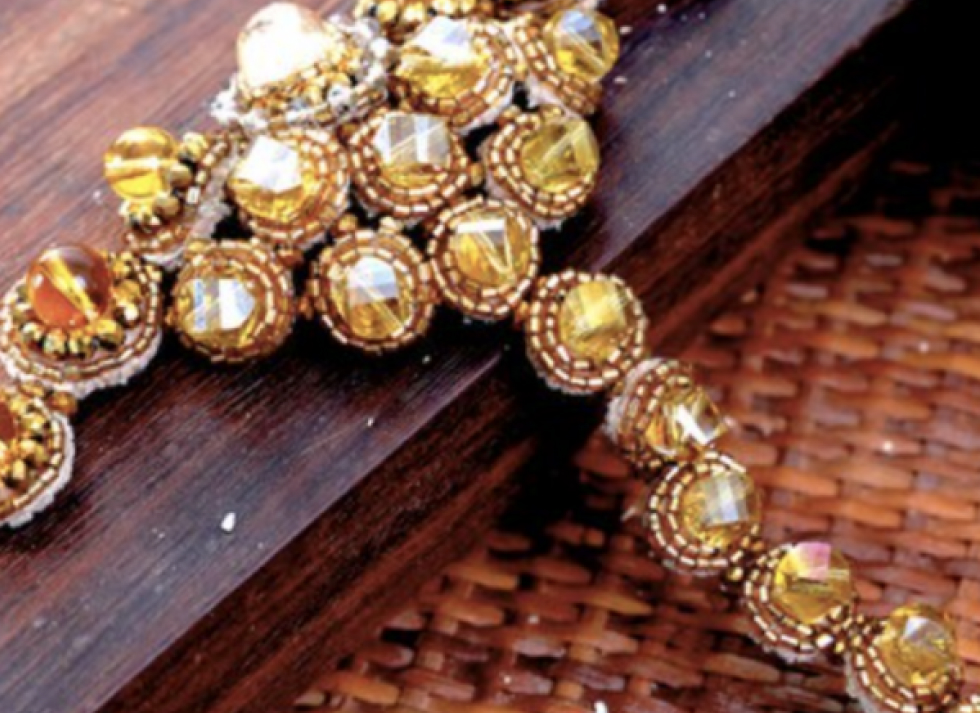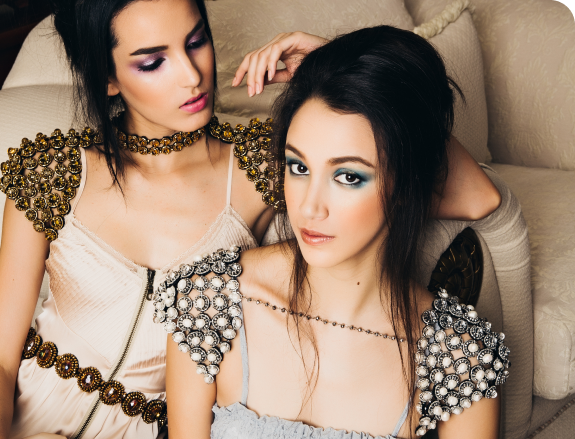 A Symbolism of Honor and Love To The Friendship
Friendship bracelets are primarily given as a gift from one friend to another to signify unending companionship. The act symbolizes honoring the time, energy, and love you both put into the friendship. Show your heartfelt appreciation by wearing matching boho friendship bracelets.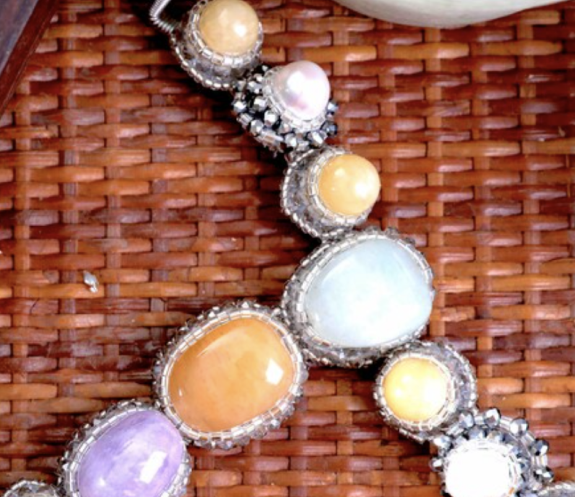 Serves As A Source Of Courage That Stands The Test Of Time
Memories of fun conversations, heartfelt support, and laugh-out-loud moments with friends are what allow us to thrive. Every time things get a little rougher, looking at your friendship bracelet can serve as your source of courage to face the challenges that life brings. It will become a reminder of your buddy cheering you up, no matter how far they might be.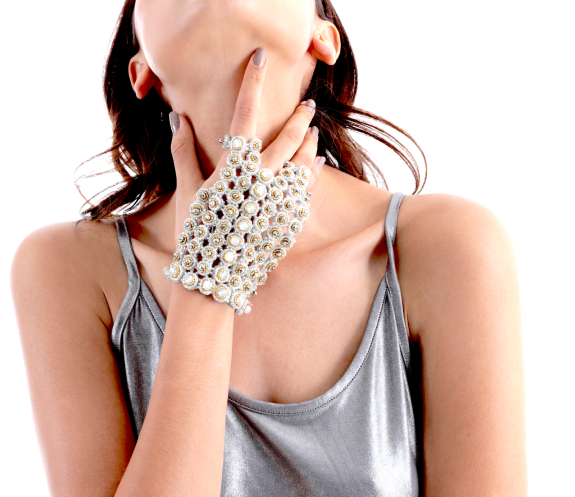 Reminder Of Happy Memories Together
Every time you glance at your friendship bracelets, you can be reminded of all the happy memories you shared together with your best buddy. Buy beautiful boho friendship bracelets to give those close to your heart a reason to smile!
Celebrate Your Friendship with Boho Friendship Bracelets From Flutter Statement!
If you're looking for the best statement body jewelry online to purchase friendship bracelets, shop for beautiful boho friendship bracelets from Flutter Statement. Surprise your buddy with truly stunning luxury bracelets hand-embroidered with precious stones and beads. Our collection of bracelets will add a touch of elegance to your friend's personality through their alluring shine. Click here to contact us or visit our Instagram page here. Our studio is located at 30 Polaris St., Bel-Air Makati (along Brgy. Poblacion).