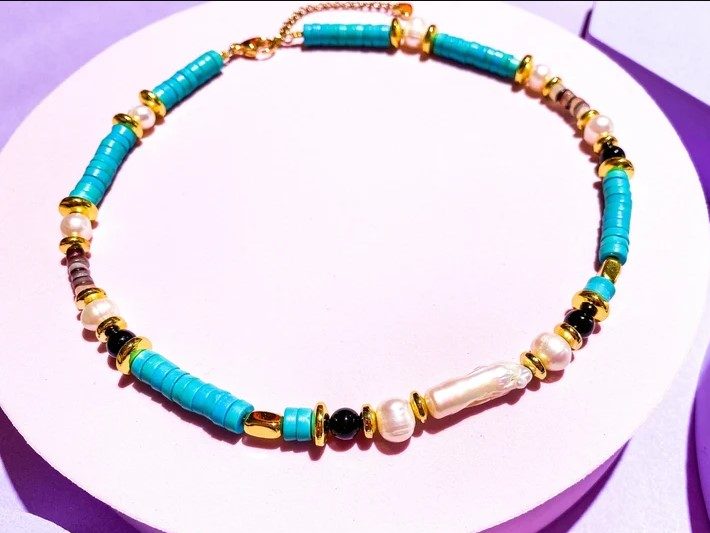 <
>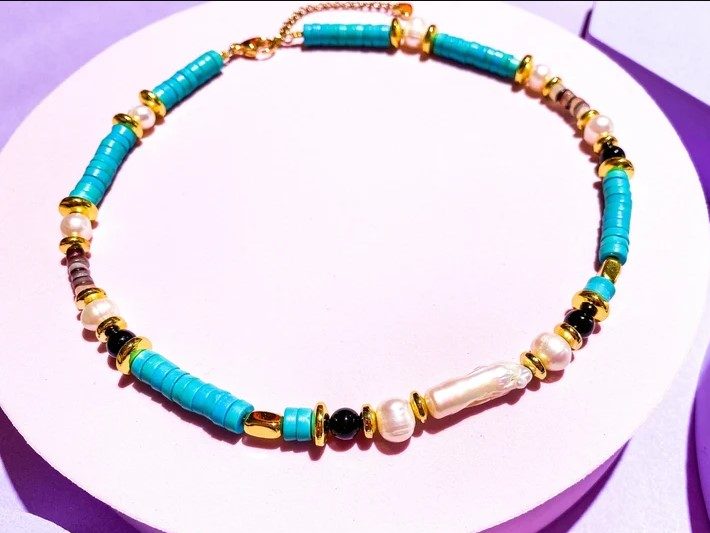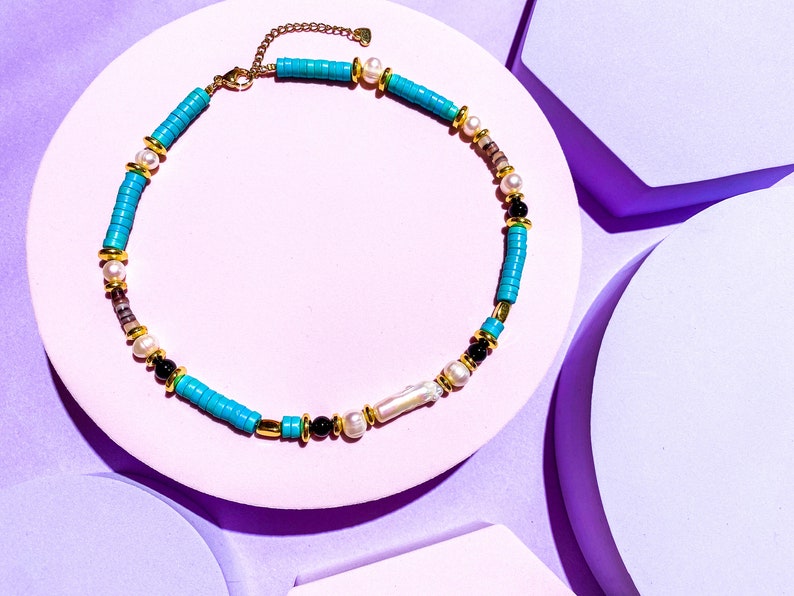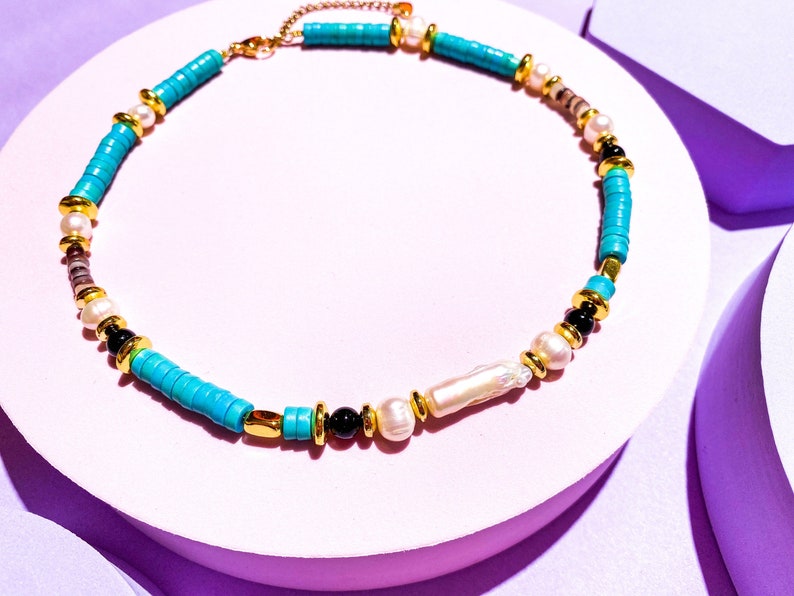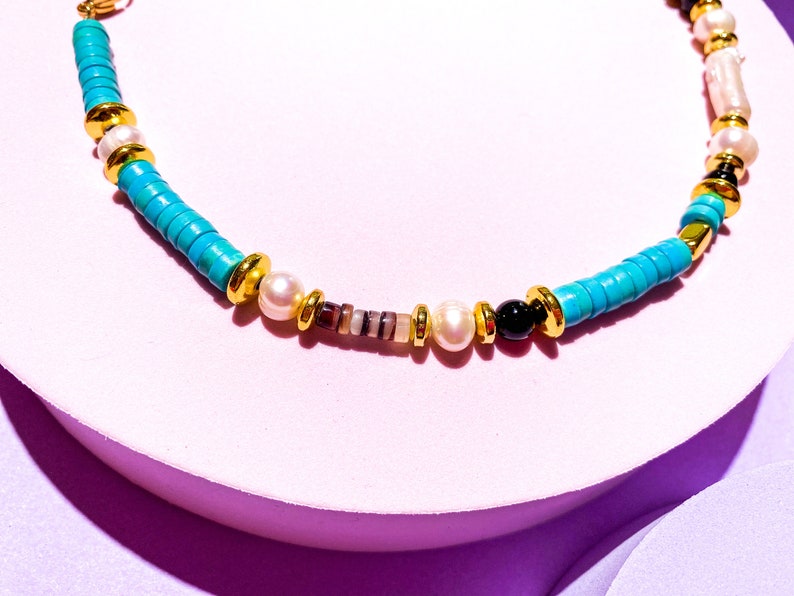 Foxy Turquoise
56.35$
---
This retro turquoise necklace is made of a cylindrical Biwa pearl, brown lip shells, onyx, freshwater pearls, gold iron oxide mineral beads, manmade turquoise, a stainless clasp and chain. Wear this necklace with a sexy white dress, tan skin and blonde hair for a perfect pop of classic turquoise. This is something you can wear from day to night, from the office to the club, with a style that lasts forever.
This necklace is part of our Retro 90s collection, the era of the end of life.
This necklace is in adjustable length and is for made-to-order.
---
Reviews(0)