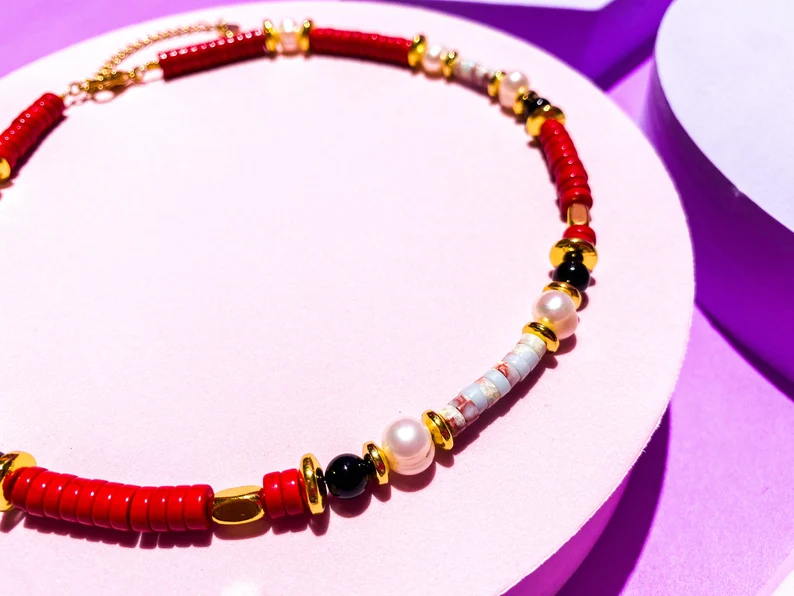 <
>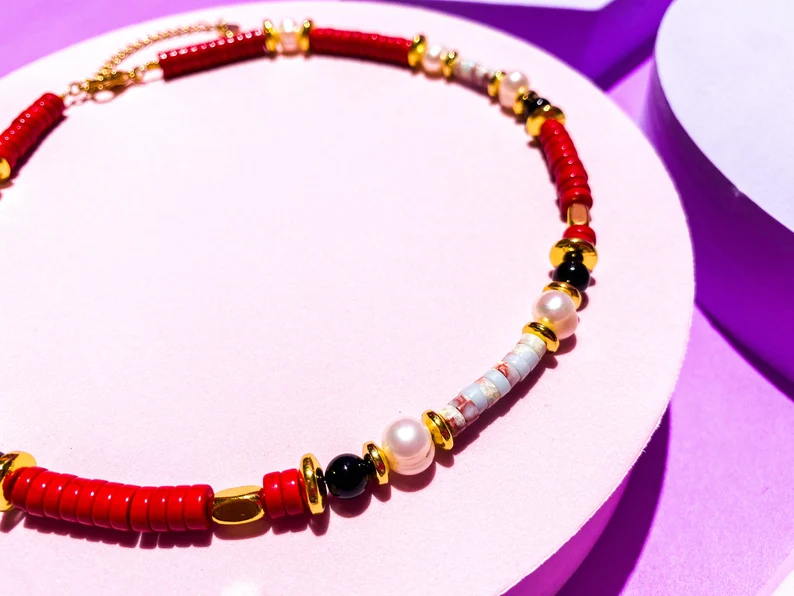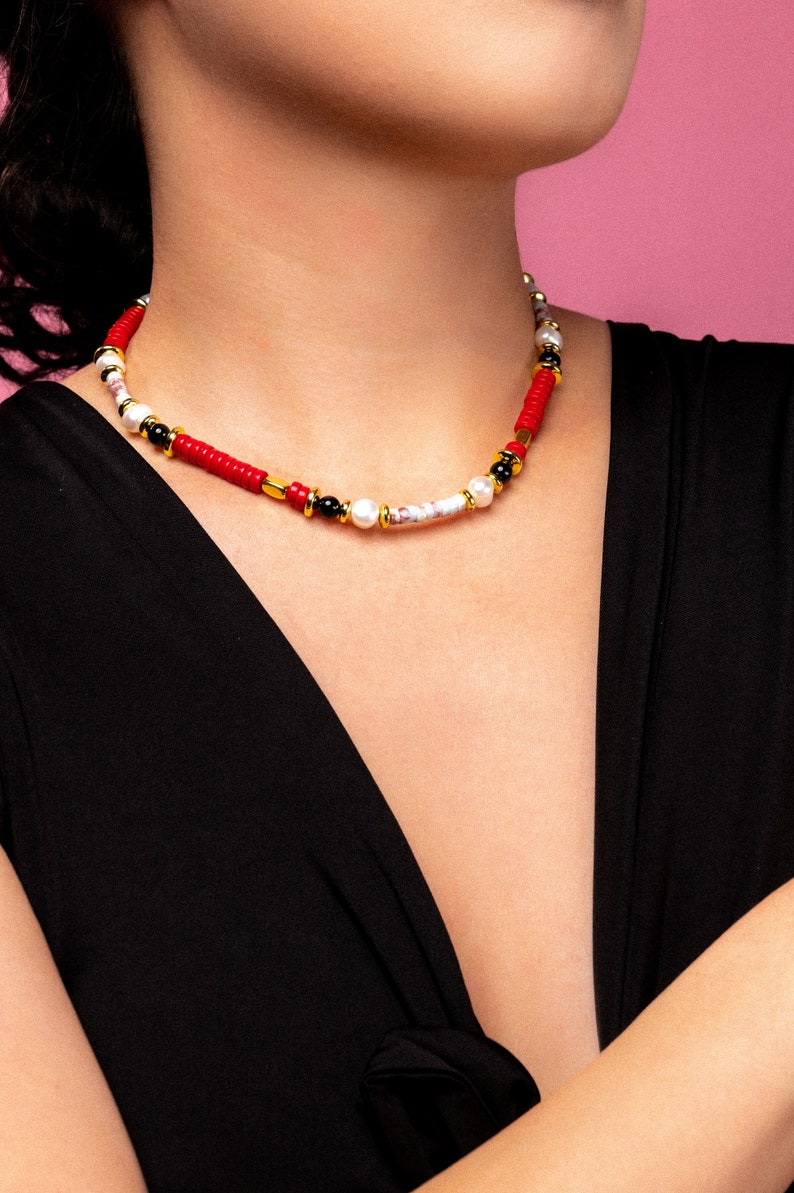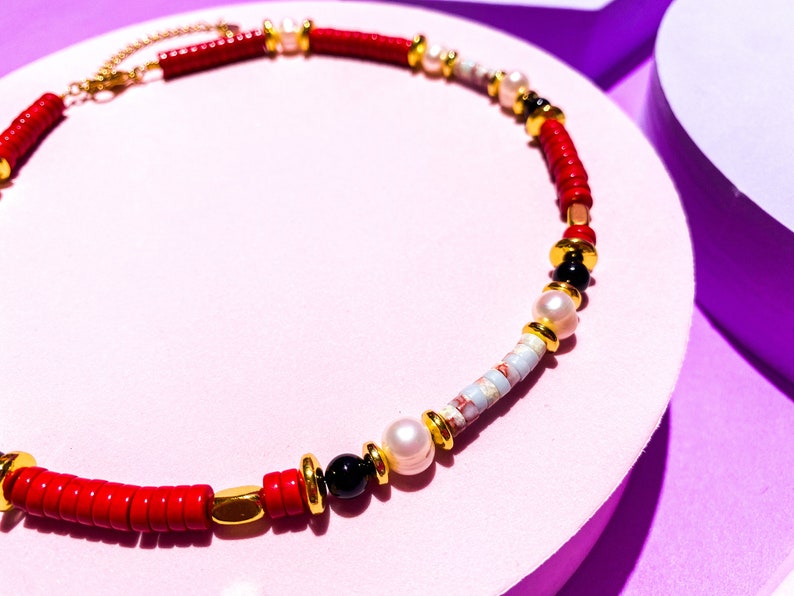 Groovy Scarlet
56.35$
---
This retro dark red necklace is made of imperial jasper, onyx, freshwater pearls, gold iron oxide mineral beads, manmade red turquoise, stainless clasp and chain. With a sexy tint of red, wear this necklace with a red or black low neckline dress with a gold belt and shoes, and sexy black eyeliner. If you want a bit of casual elegance into your night outfit, this is the perfect necklace.
This necklace is part of our Retro 90s Necklaces Collection inspired by the era that signals the end of life.
This necklace is in adjustable length and is for made-to-order.
---
Reviews(0)