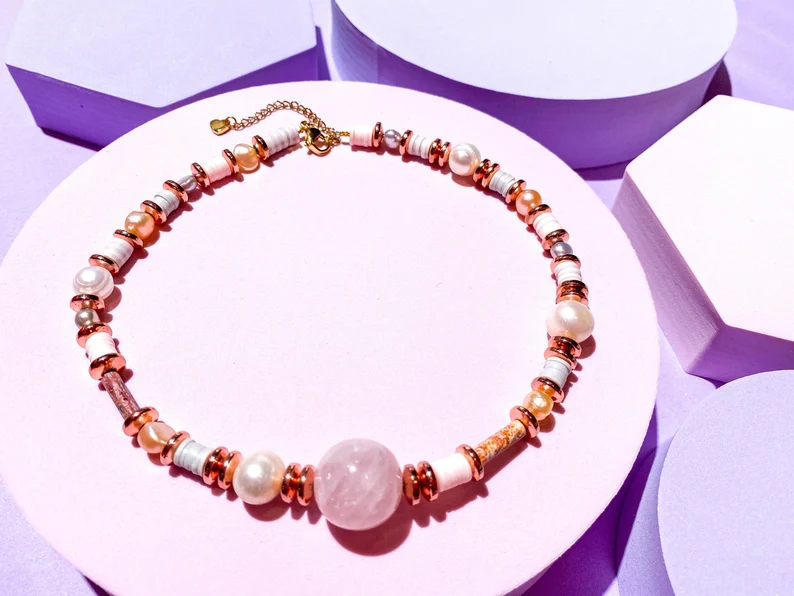 <
>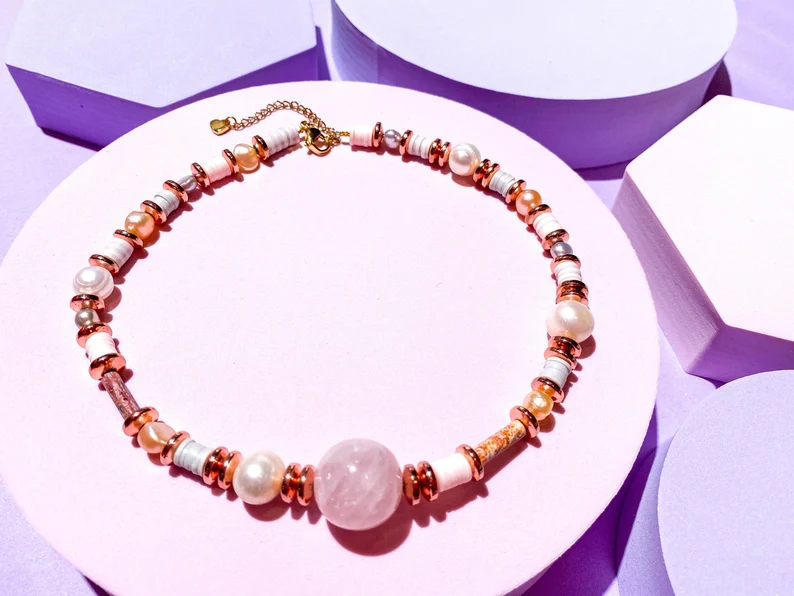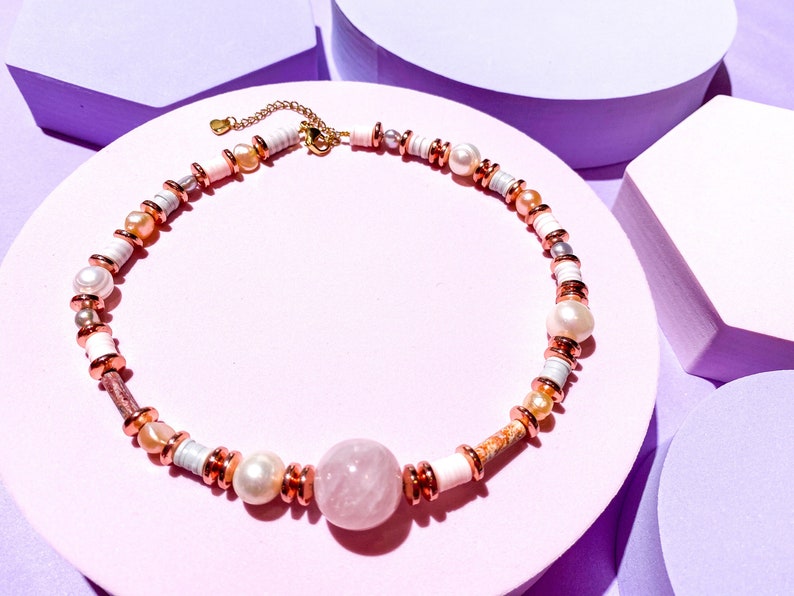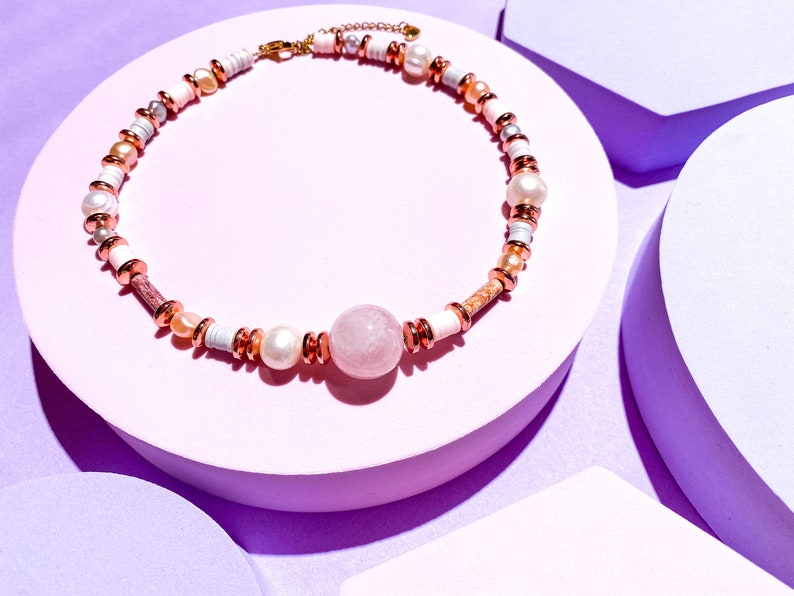 Rose Gold Gumball/ Jawbreaker
65.74$
---
This unique 90s rose gold beaded necklace is made of round rose quartz, freshwater pearls in shades of gray, pink, and white, cylindrical leopard jasper, rose gold iron oxide mineral beads, environment-friendly polymer clay beads, a stainless steel chain and clasp. Look like one of the girls from the chick flick Jawbreaker by wearing this necklace with a preppy top and skirt but make it sexy.
This necklace is part of our Retro 90s Necklaces Collection inspired by the era that signals the end of life.
This necklace is in adjustable length and is for made-to-order.
---
Reviews(0)