You have not viewed any product yet!
Select Currency
FOX v.1.4.1.1
+
6 Tassel Earrings That Make a Statement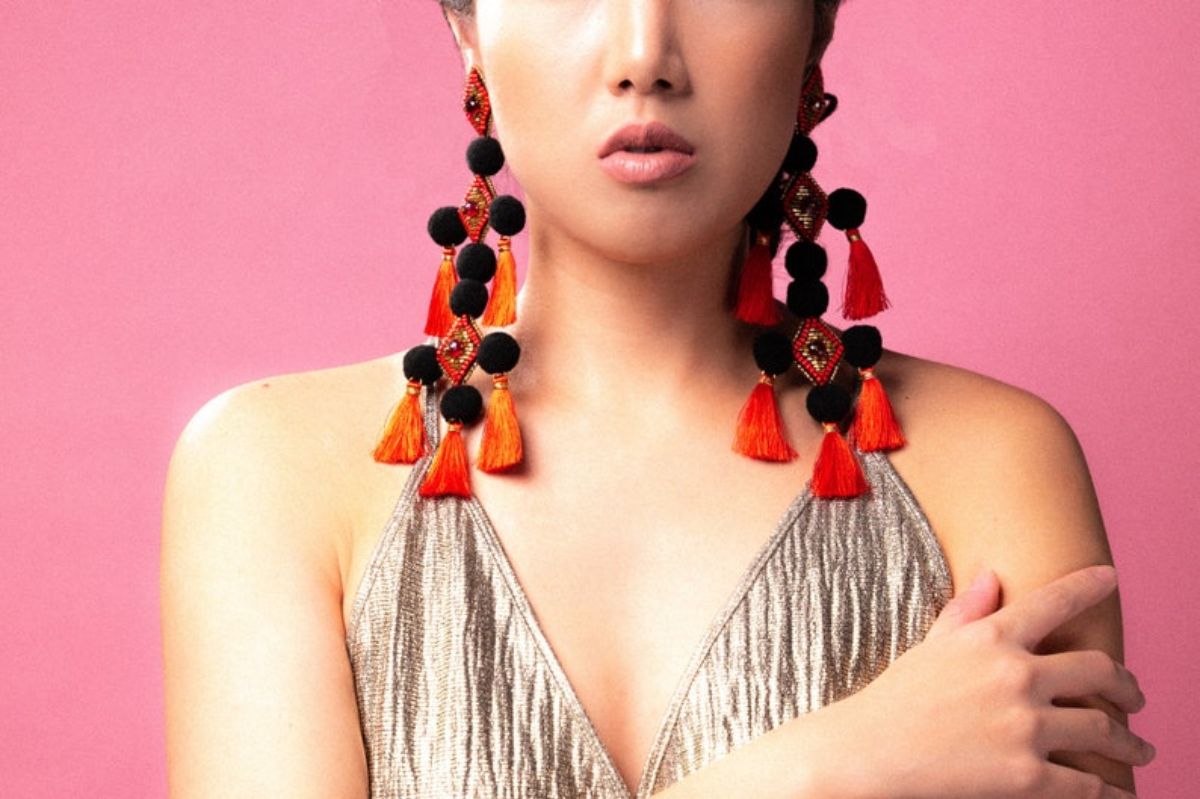 What are some tassel earrings that are sure to make a statement?
Something elegant and versatile

Something fun and funky

Something luxurious and glam

Something bold and eye-catching

Something loud and unique

Something sophisticated and exotic
Nothing says statement earrings like ones that gracefully descend from your lobes. If that sentence sounds like it's right up your style alley, you probably love tassel statement earrings just as much as we do.
They're particularly elegant in the way they drape from your ears, and we love the way they sway with your movements. These earrings are best paired with something understated or neutral to make them pop, but there's no strict limitation on outfits they can work with.
Here at Flutter, we've got statement pieces of all kinds of jewelry, and tassel earrings are no exception. No matter what outfit you've got planned for the day, you're sure to find something that takes it to the next level. Check out our tassel earrings below:
Something elegant and versatile
Whoever said white was a boring color? Definitely not anyone who's seen our White Skinny Tassel Earrings. This shimmering classic works with nearly all prints, colors, cuts and styles. Hand-embroidered with white Japanese beads and freshwater pearls, these earrings can elevate just about any outfit from a 10 to an 11, no sweat.
Something fun and funky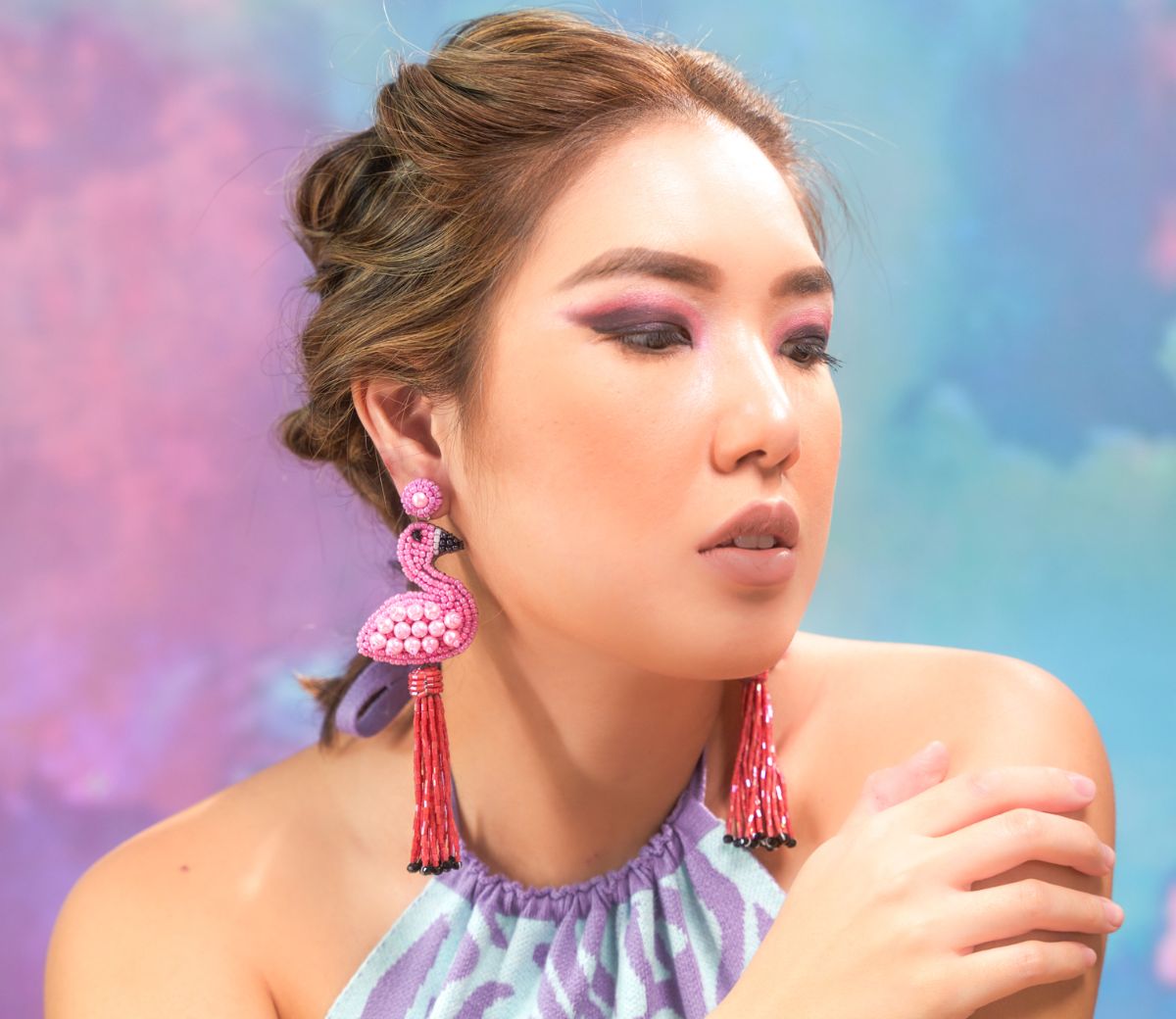 Looking for something girly? Something nature-inspired? Something that screams "fun"? Our Flirty Flamingo Earrings tick off all those boxes and more! We recreated the striking beauty of these iconic birds with pink Maurica pearls, Taiwanese seed beads, and rose-colored beaded tassels to provide your outfits with a dash of cheerful spark.
Something luxurious and glam
Nothing says luxury quite like gold. Made of gold Japanese seed beads and fire flash polished crystals, our Gold Short Pom Pom Earrings will be a welcome addition to your jewelry box—if you can bring yourself to ever stop wearing them, that is!
Something bold and eye-catching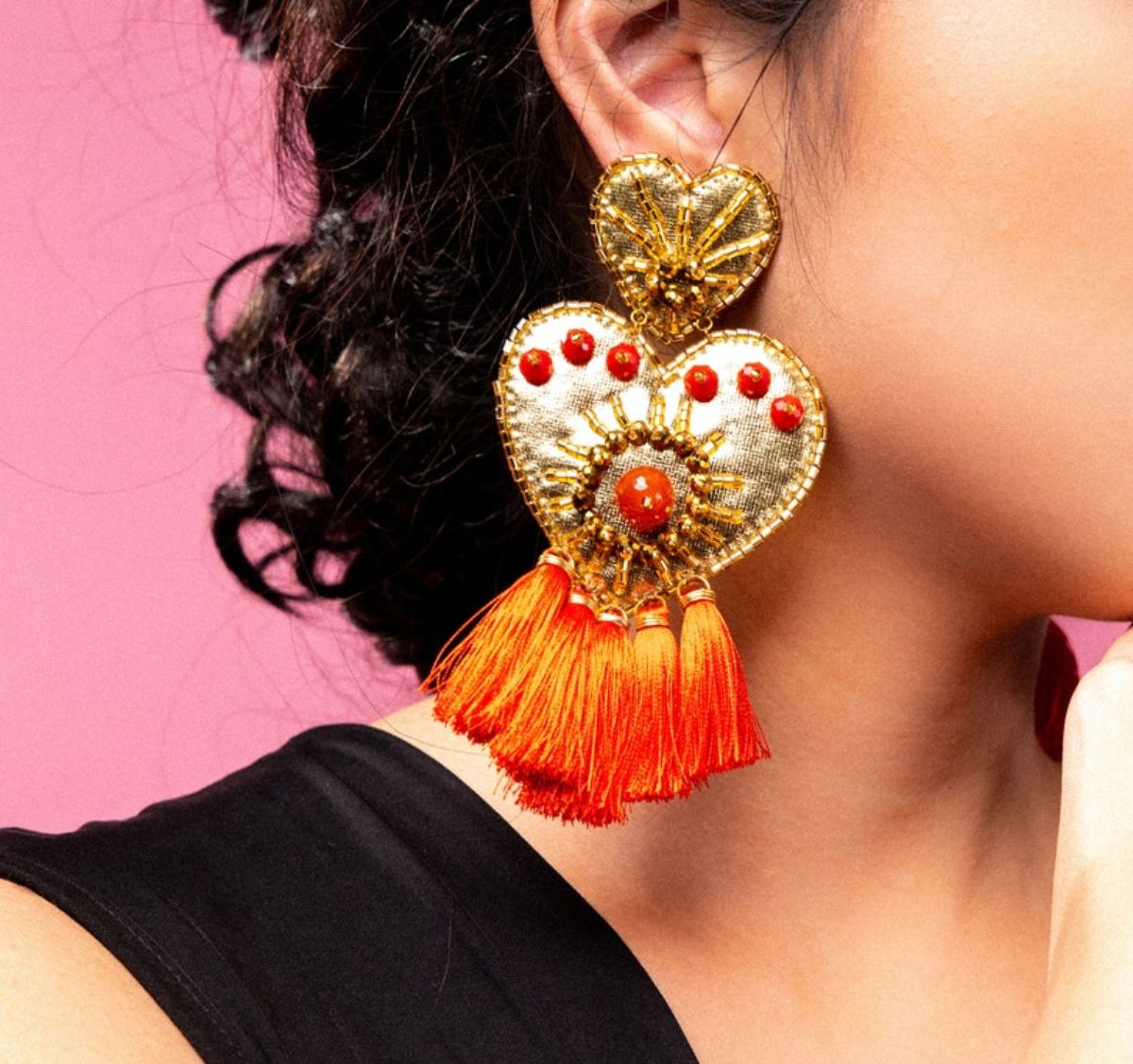 One look at our Queen of Hearts Earrings and you'll understand why we say they're made for love. Part of our Casino collection, these earrings have been crafted with gold lamé, red ruby agate, gold fire flash polished crystals and blood red tassels. Wear them with courageous colors like bold red, striking gold, brave white or deep black for a surefire hit!
Something loud and unique
You wanted a statement? We'll give you a statement. Another pair from our Casino collection, the Queen of Diamonds Earrings come in Red and Pink variations and are made up of Japanese seed beads, Taiwanese seed beads, pom poms, embroidery floss for the tassels, and fire flash polished crystals. You don't need much to look good once you've got these—they'll make even a plain t-shirt and jeans look ready for the runway.
Something sophisticated and exotic
Skillful perseverance and intricate artistry are what sets statement jewelry pieces apart from their simpler counterparts. If you want proof, look no further than at the Nirvana Earrings—after all, once you walk into a room with these on, every eye in the room will be looking your way, too. Crafted with Shantung silk, Japanese seed beads, faux Maurica pearls and long white Japanese-beaded tassels, each pair is a masterpiece on its own, and takes several days to finish.
Key Takeaway
We hope we've ignited (or re-ignited!) your love for tassel statement earrings, just as much as we are sure you'll find a pair to love among our exquisite collection. Shop our statement earrings now!
Make your Design Happen
Provide us your email and we'll send you a quote and instructions on how