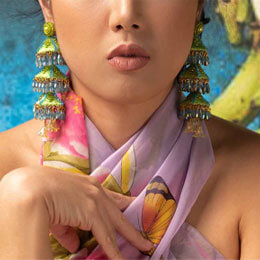 <
>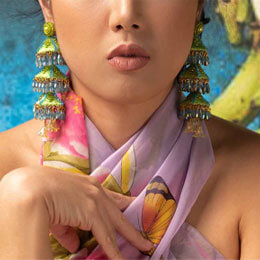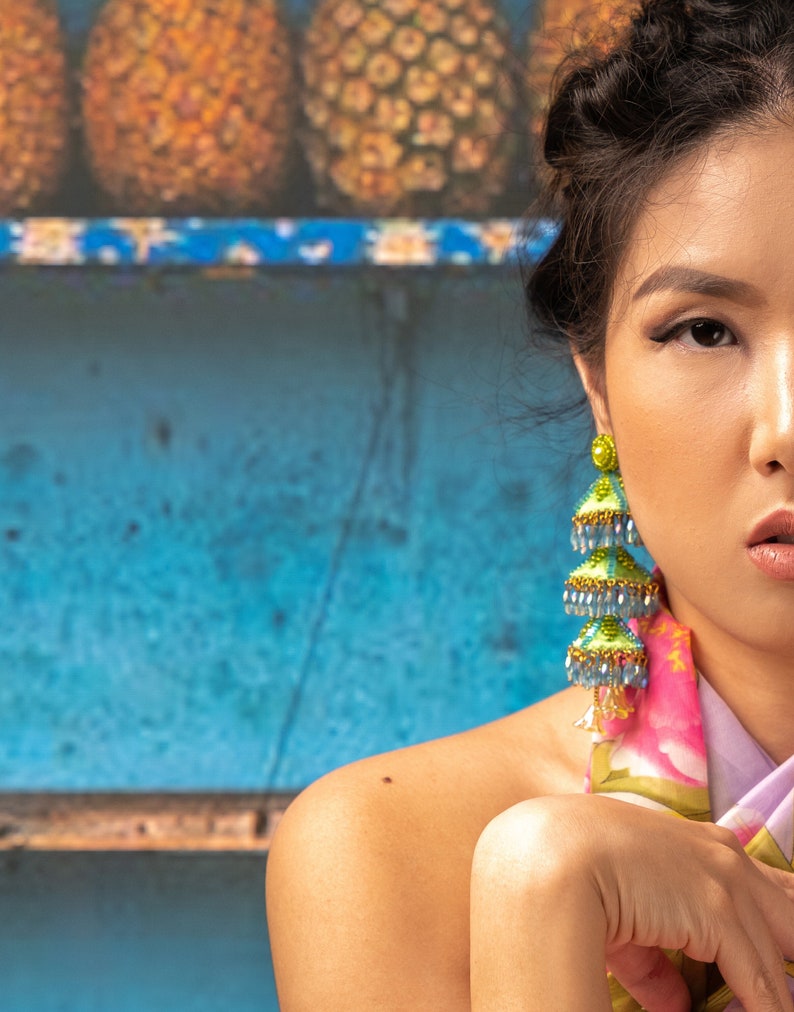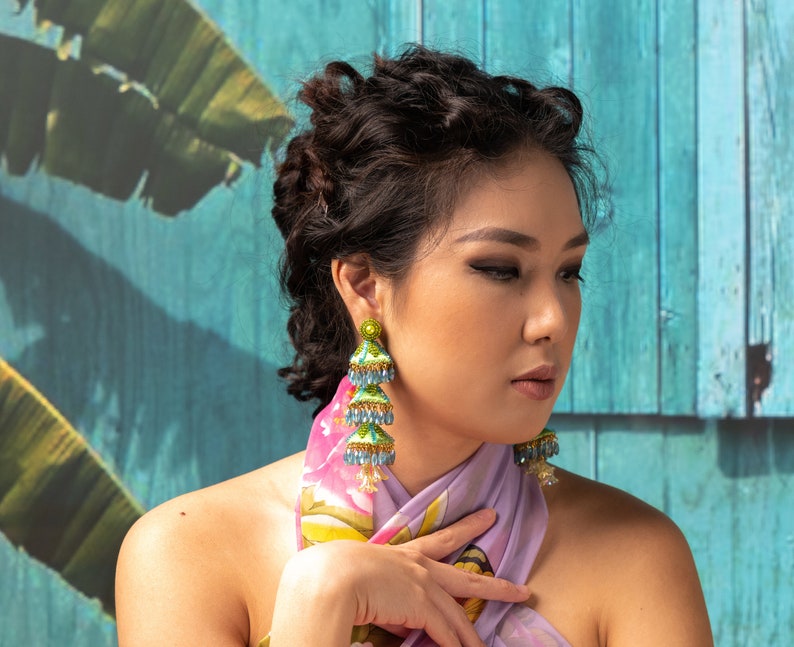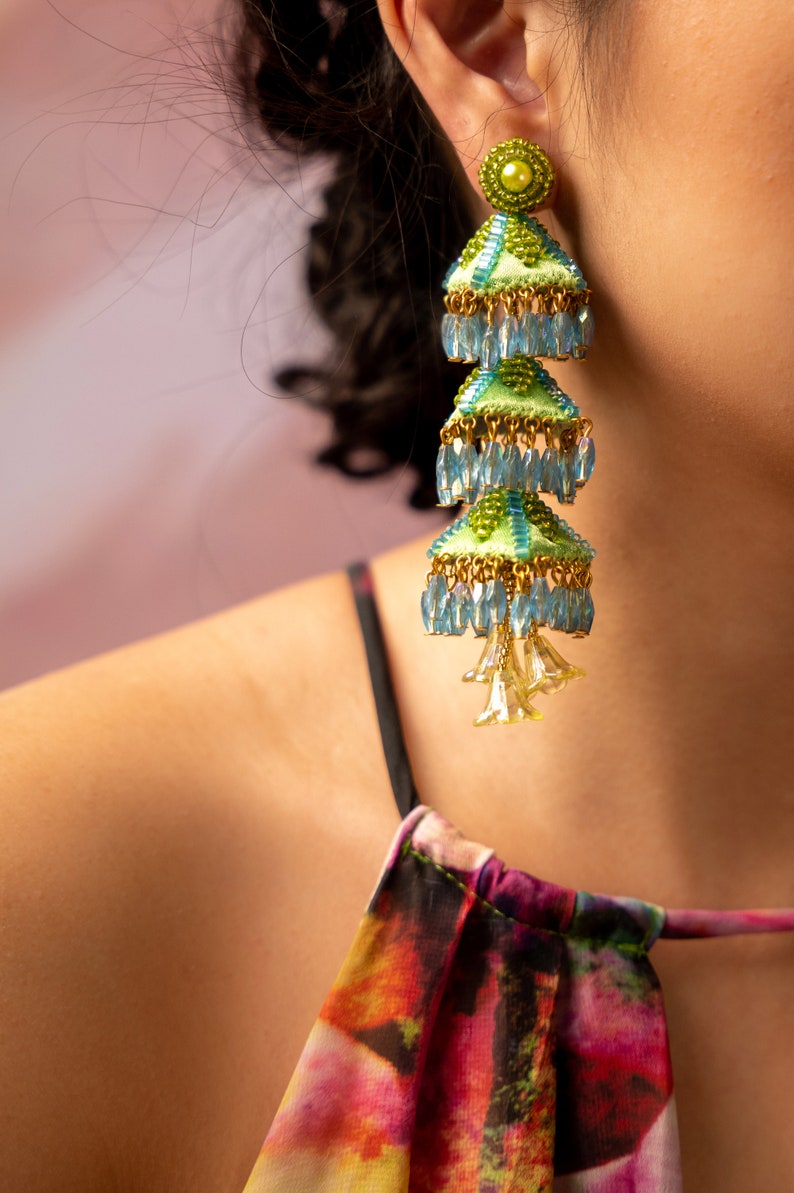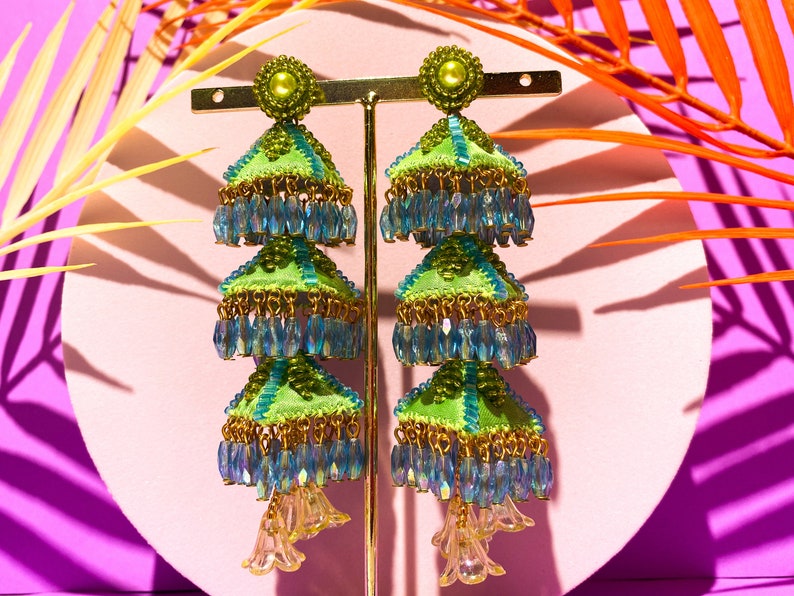 Brahma Absinthe
103.31$
---
These tropical lime green earrings are the color of the cocktail drink Midori Sour where it's named after, and a Hindu god because it's inspired by the mixed vibe of the sunny tropics and exotic East. Each earring is carefully measured and patterned, intricately hand sewn and assembled, and takes several days to finish. The parasols are made with lime green Japanese silk, and Japanese and Taiwanese seed beads, and adorned with lime faux Maurica pearls for the studs and yellow retro lucite tulips and sky blue lucite rice beads. It will pair perfectly with your tropical dress, while you dine in a fancy exotic hotel.
Sunny Bali is a collection of Eastern bohemian earrings inspired by the colorful Balinese parasols in Seminyak beach, Bali. These parasol earrings that come in tropical cocktail colors are inspired by the spirit of Bali, which is known for its beach and nightlife, but is also infused with exotic Hindu culture and is known as the land of gods. Named after Hindu gods and fun cocktails, these earrings are meant to reflect the sunny tropics and party life, while having that touch of the exotic East.
All of our pieces are artisanal and handcrafted by hand, with materials that are always sourced individually and freshly per made-to-order. Hence, some materials used to create this piece might or might not vary slightly from the original photo/description based on what's in season–from semiprecious stones used down to the fabric/threads used.
These parasol earrings are for made-to-order.
---
Reviews(0)