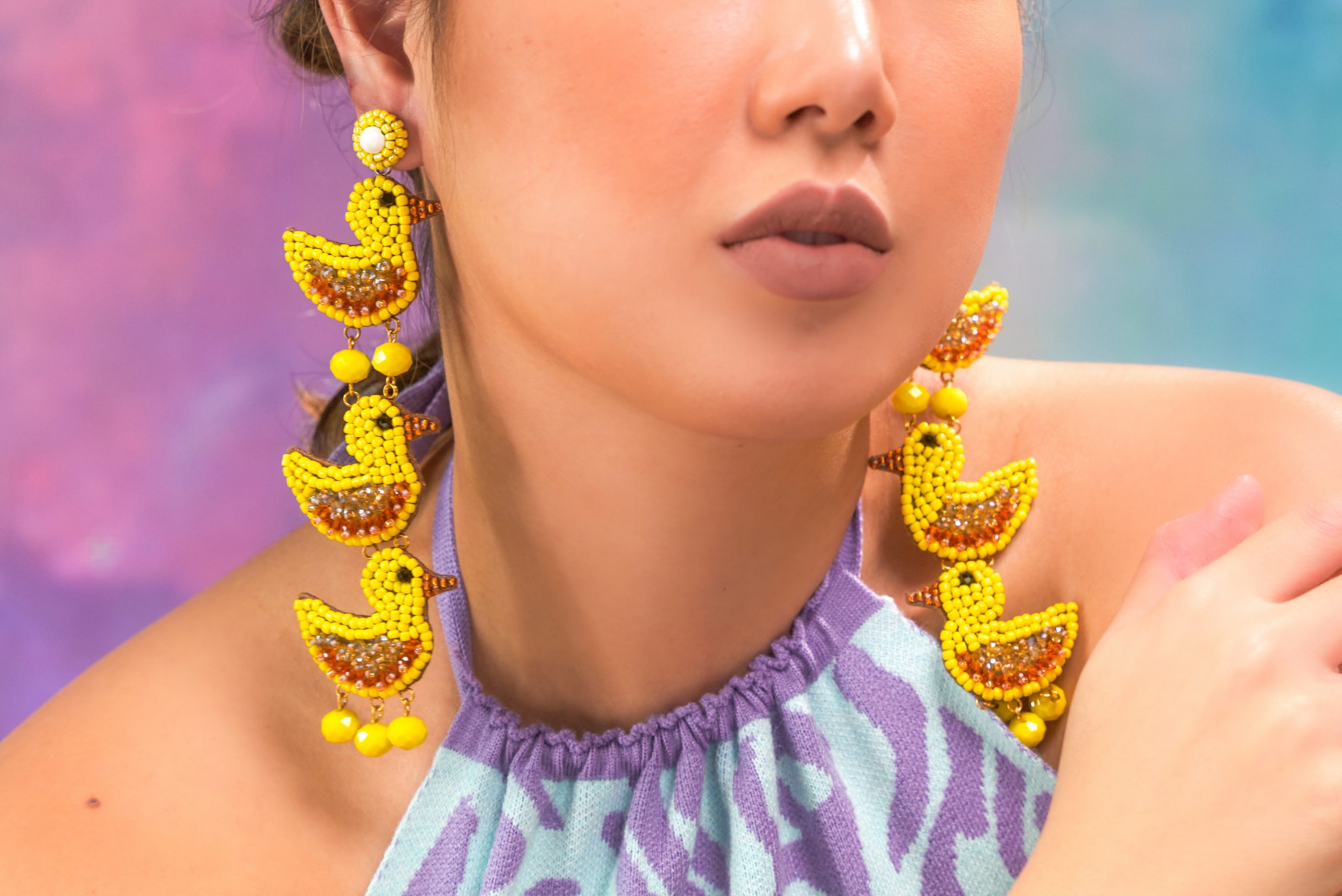 <
>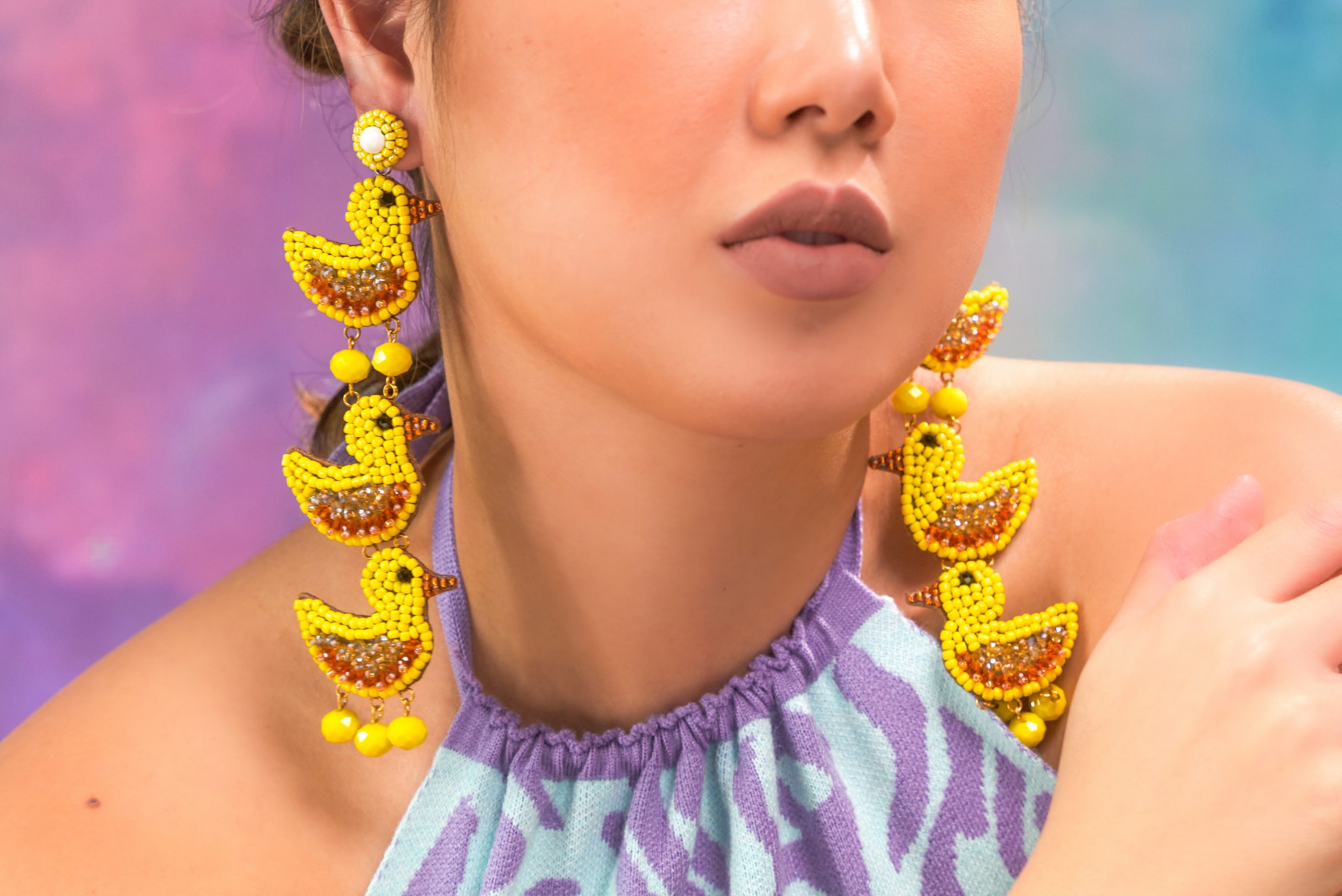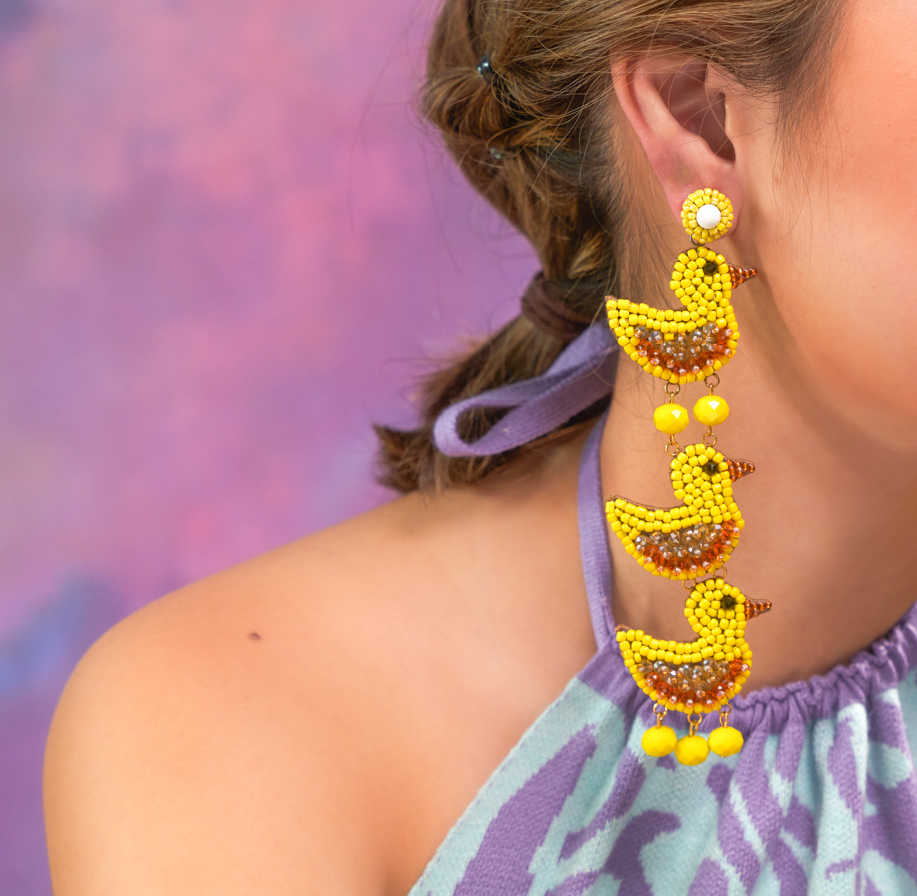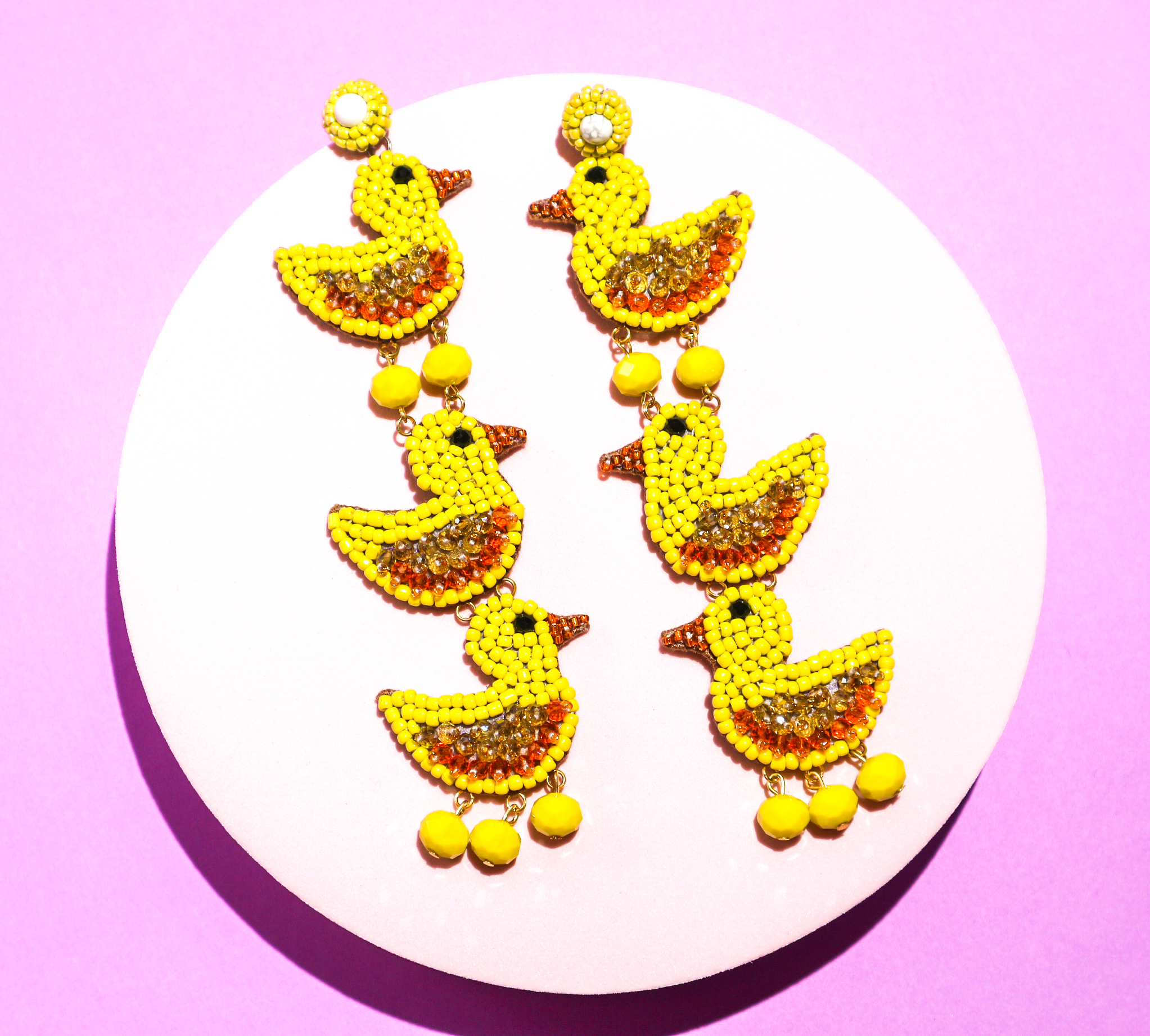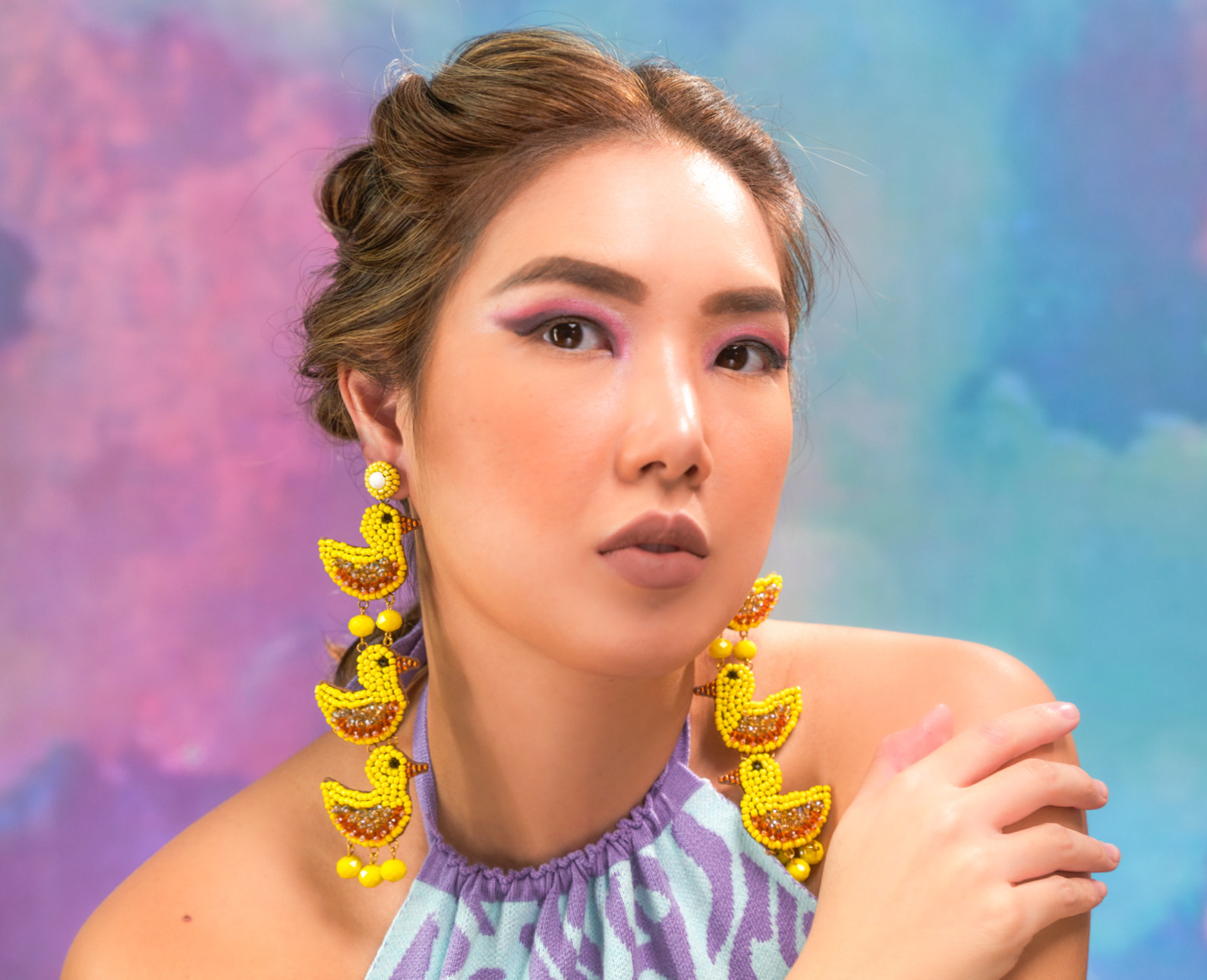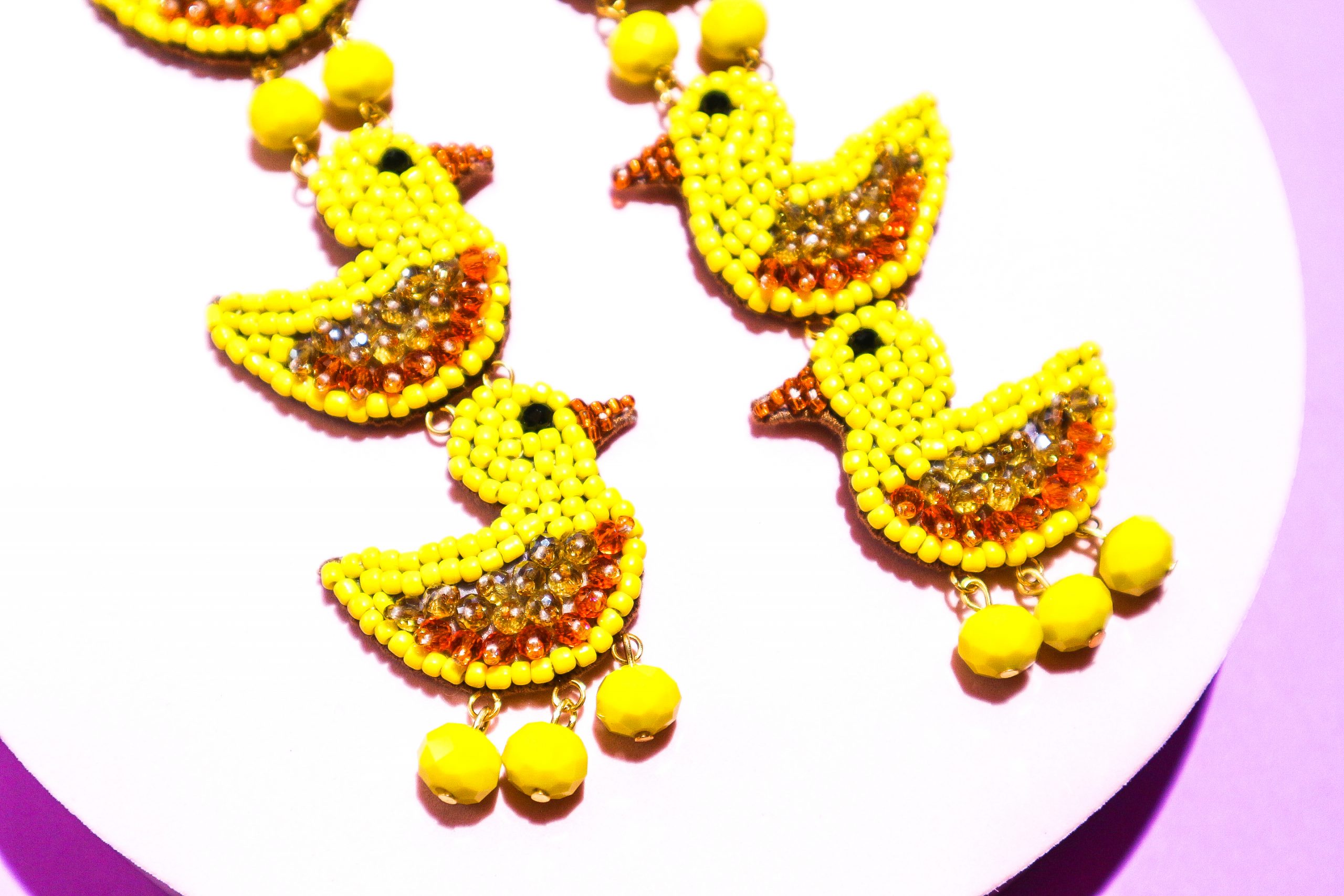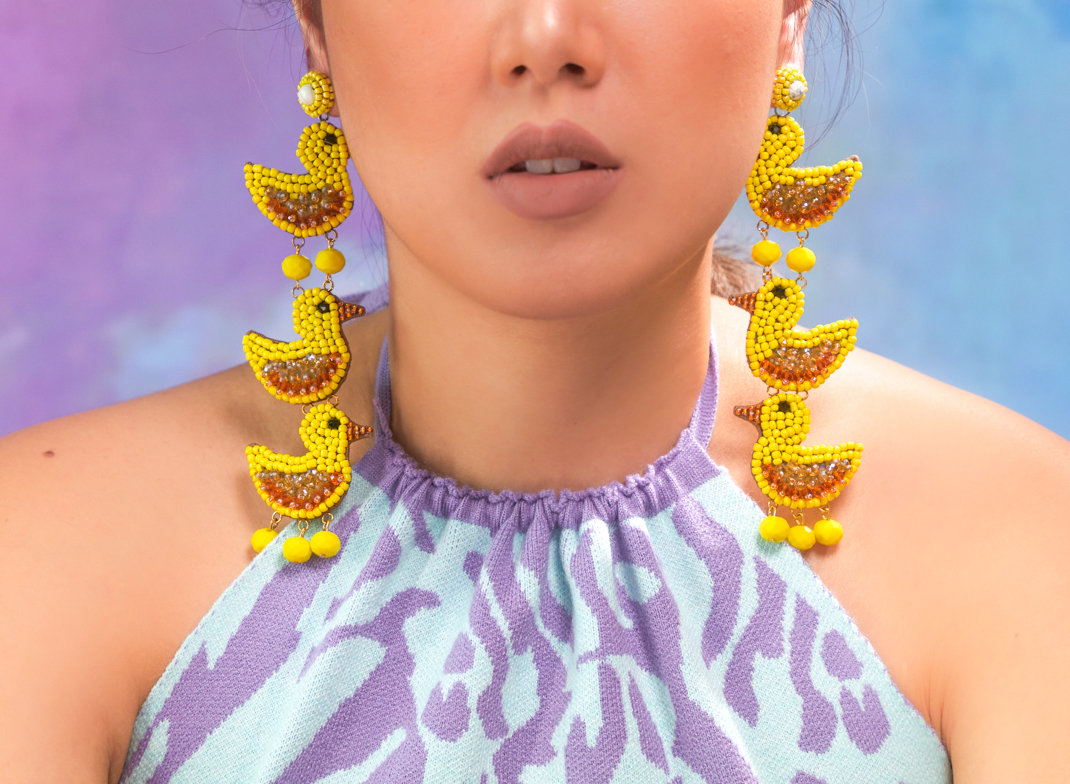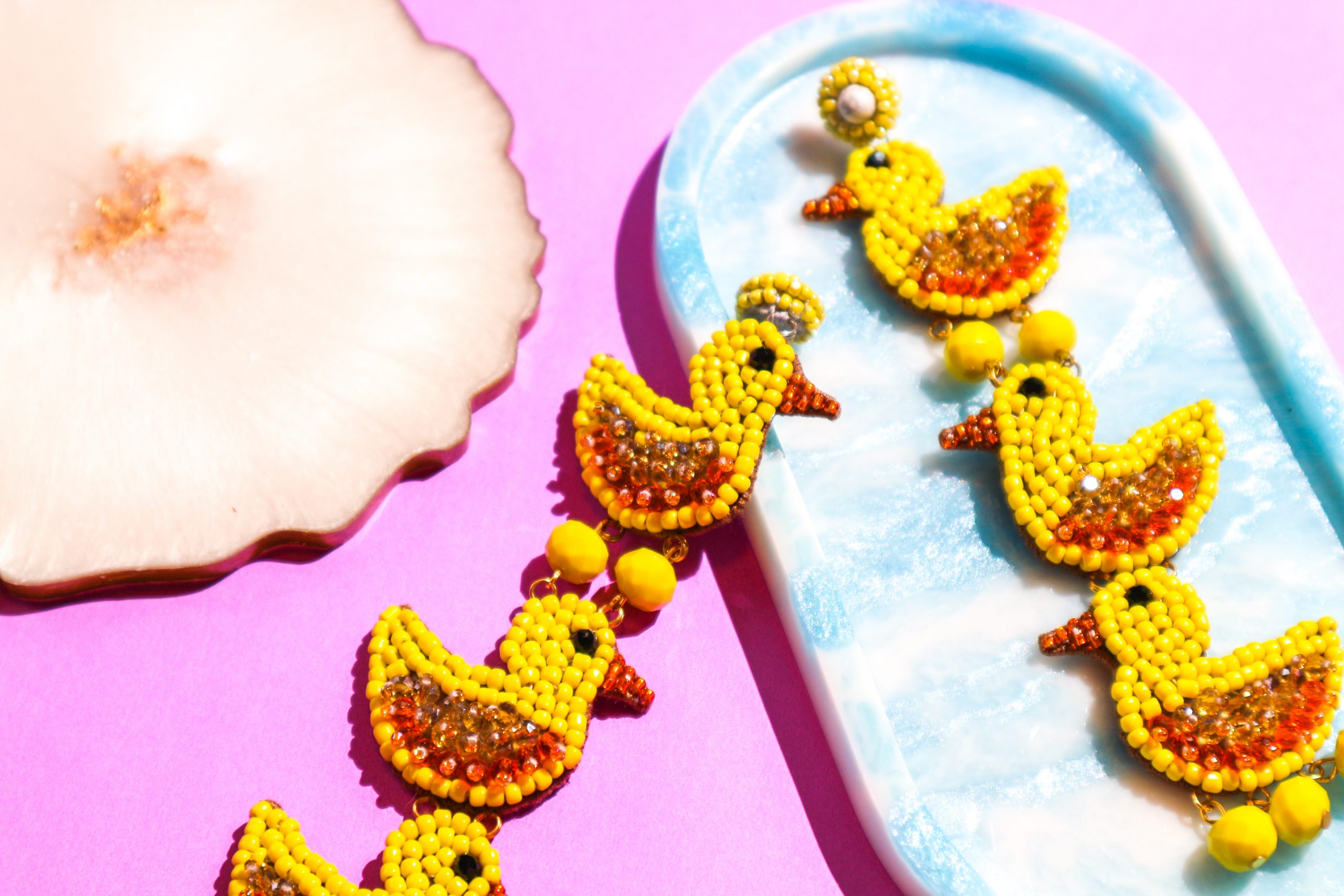 Three Little Ducks
65.74$
---
Six little ducks by the pond waddle and gather together to form the most adorable and irresistible pair of earrings. These duckling earrings remind you of children's stories, or fun bath times with rubber duckies, or the simple adorableness of quacking ducks. This piece is hand embroidered with Taiwanese seed beads, crystals, and adorned with dangling bright yellow rondelle beads.
Wear these ducklings for a fun brunch with friends and set a playful mood, with your bikini at a pool party, or at a children's party to be the chicest, most favorite mother of the kids. Pair it with your light pastel dress for a playful feminine look, or a simple white top and jeans for a chic, laidback look.
The Three Little Ducks Earrings are part of our Zoo Girl Collection. Inspired by the animal kingdom, this collection is made up of cute and quirky pop art pieces that light up every girl's spirit animal.
All of our pieces are artisanal and handcrafted by hand, with materials that are always sourced individually and freshly per made-to-order. Hence, some materials used to create this piece might or might not vary slightly from the original photo/description based on what's in season–from semiprecious stones used down to the fabric/threads used.
---
Reviews(0)