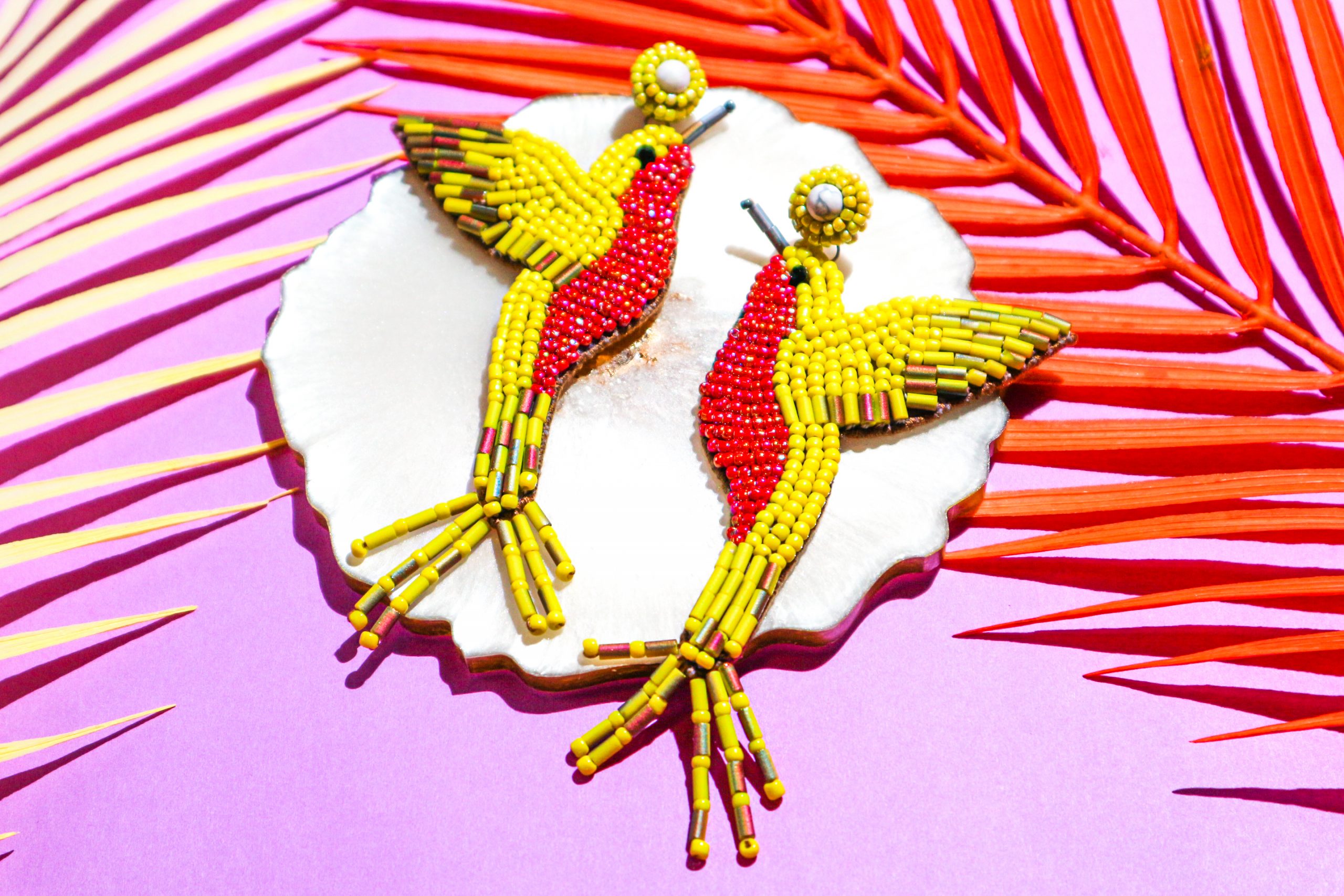 <
>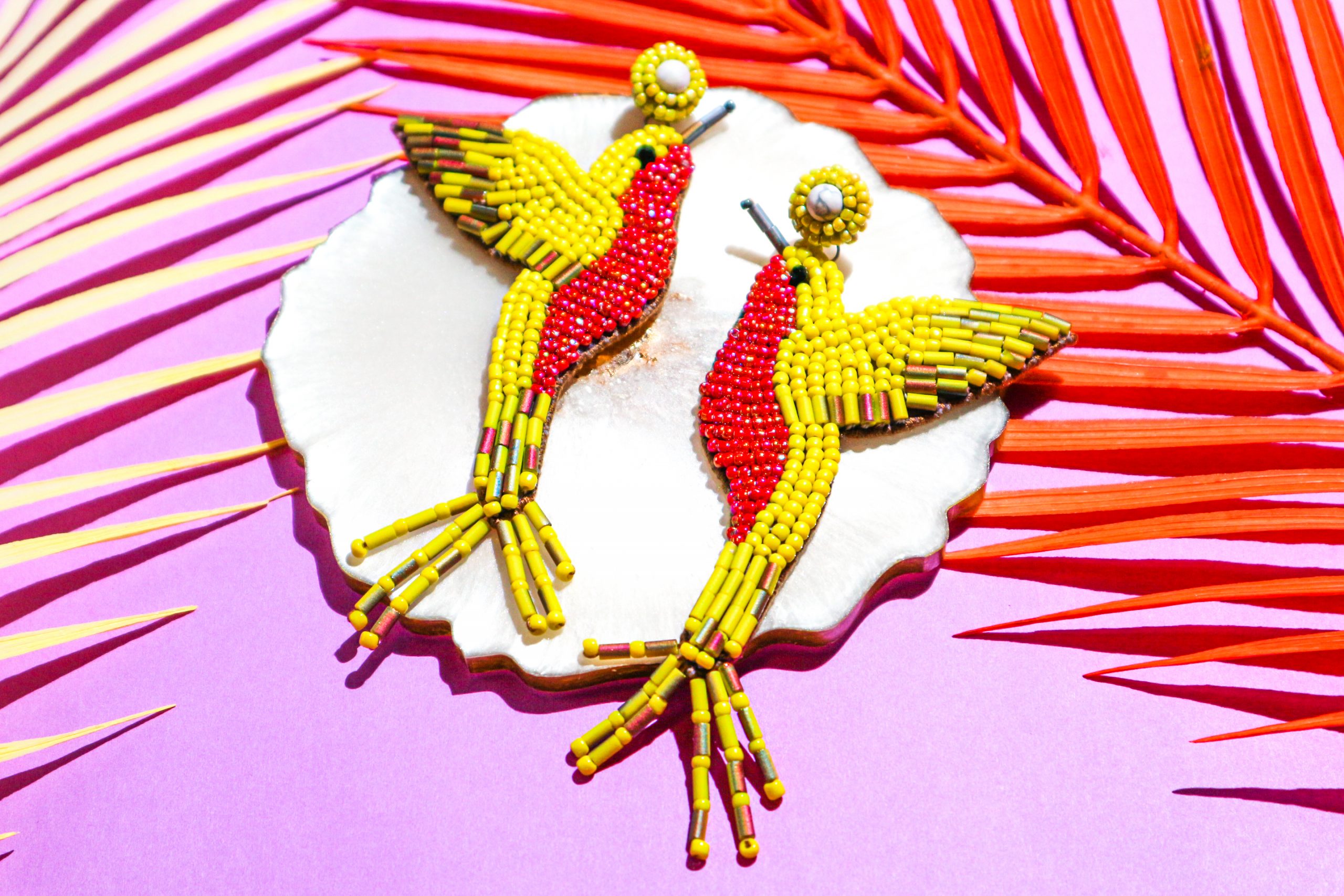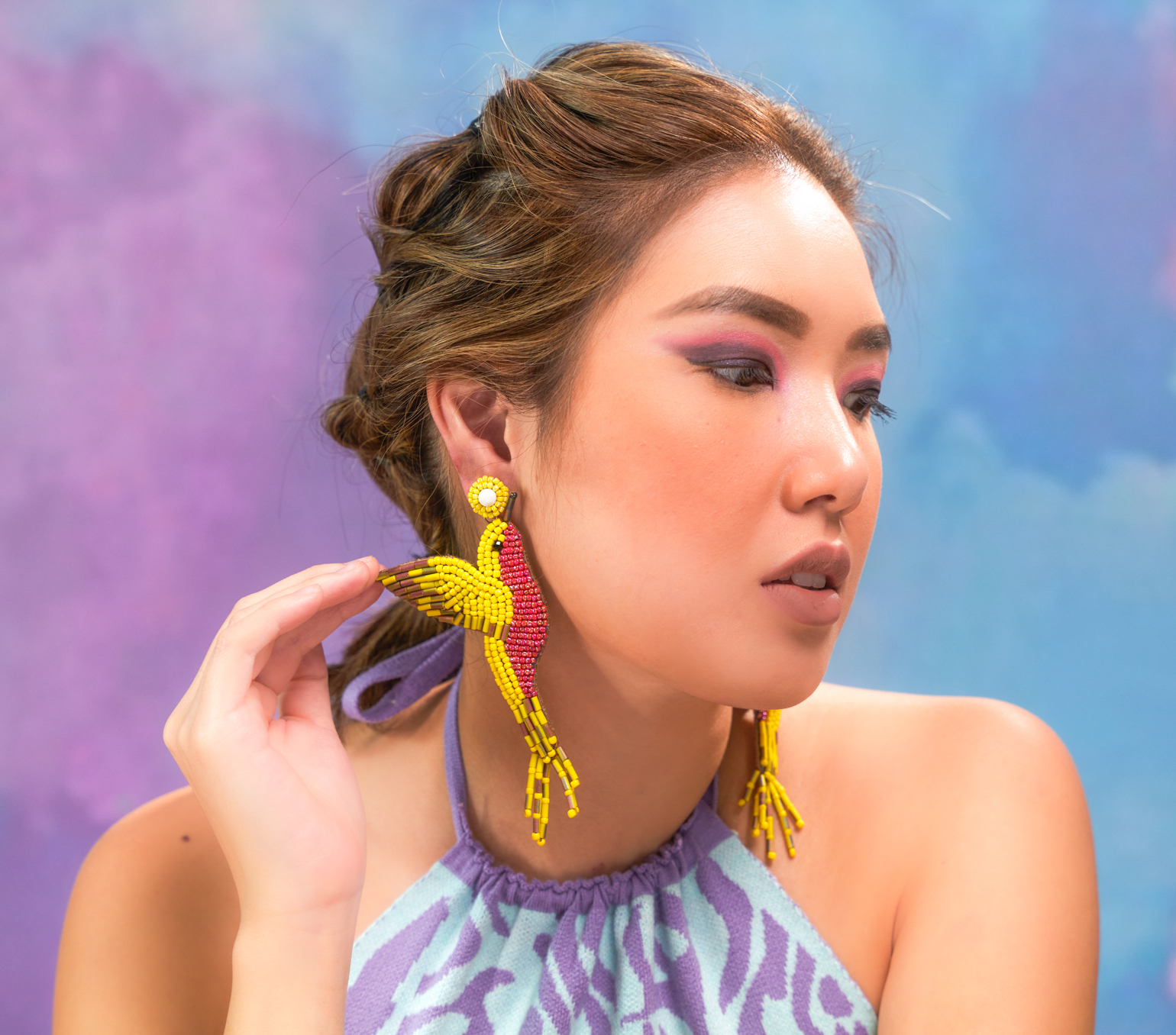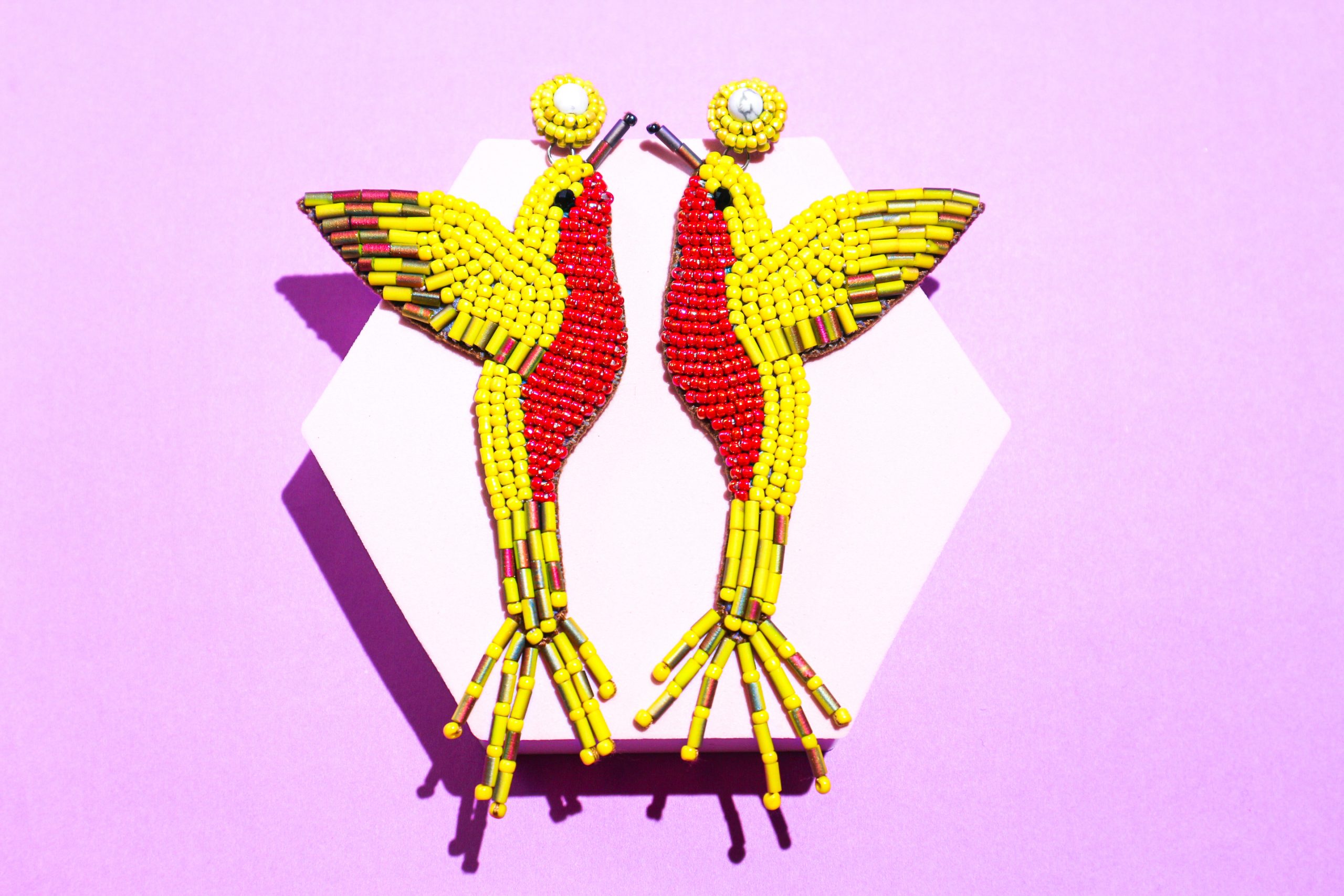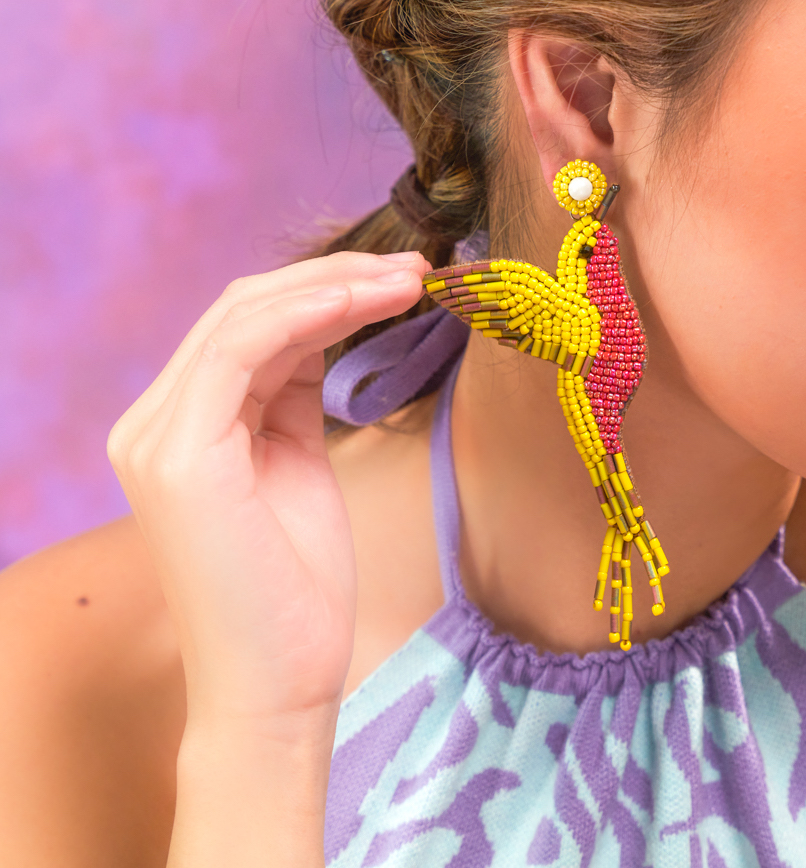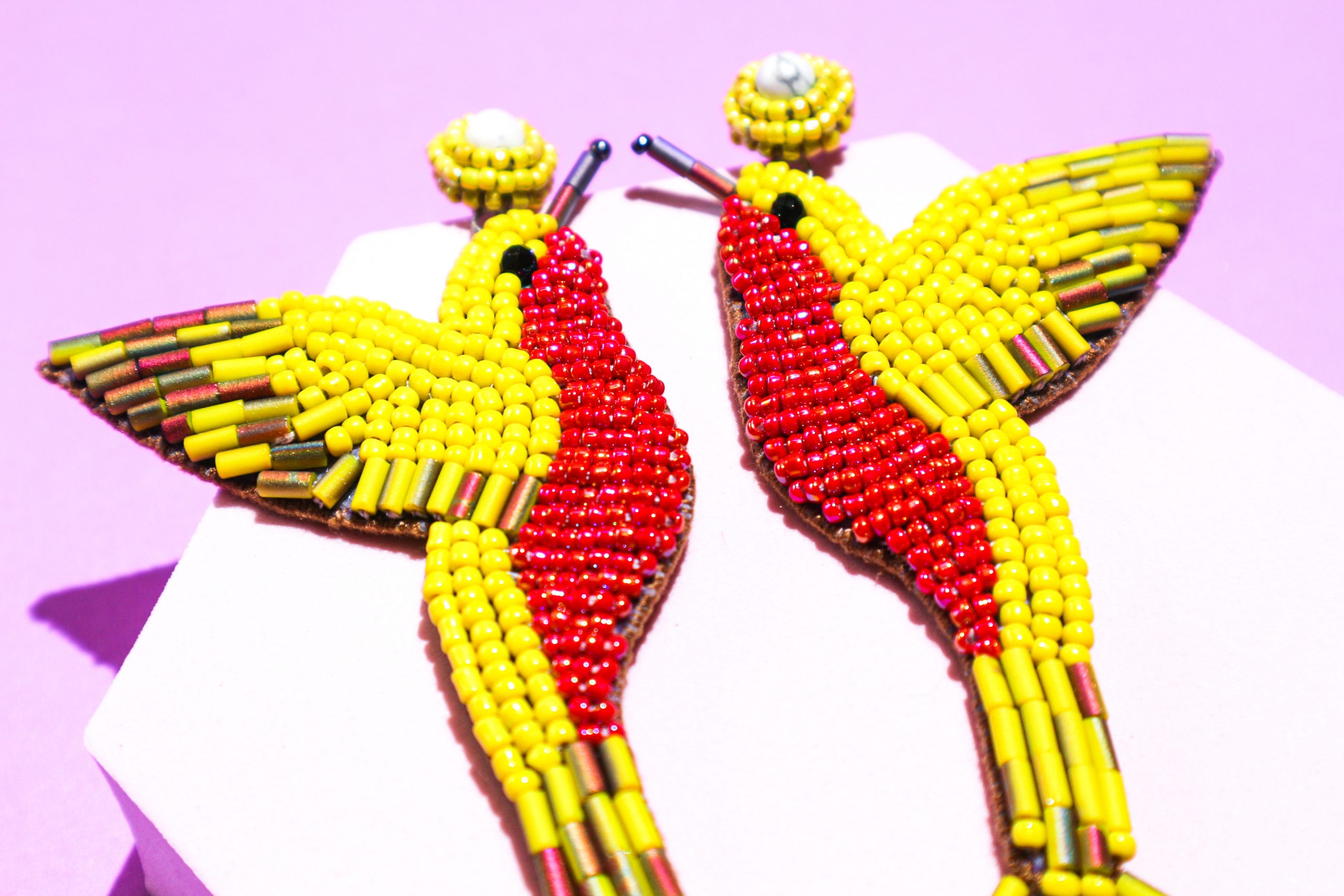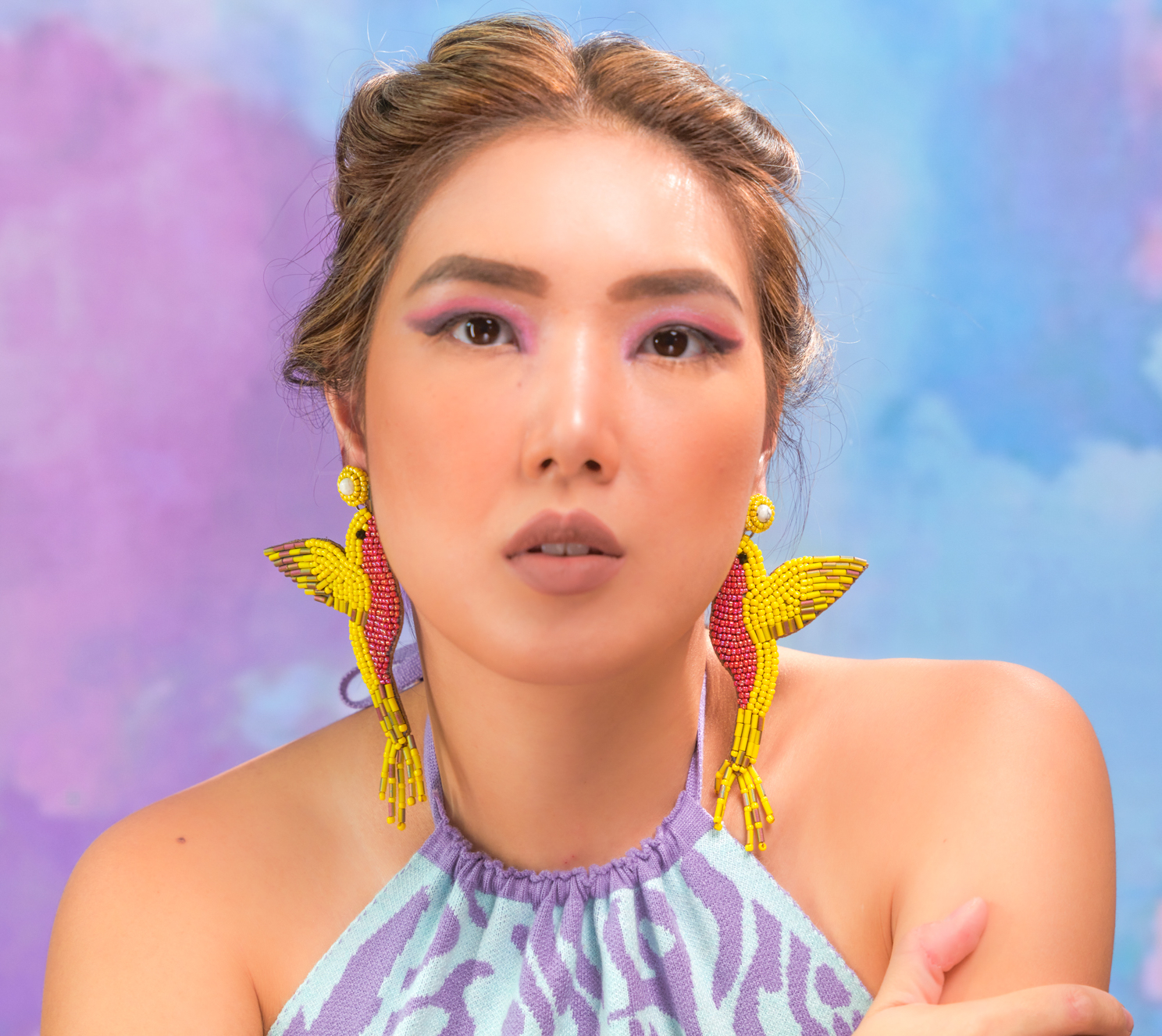 Yellow Hummingbird
56.35$
---
We caught two pretty canary hummingbirds flying across a tree limb and placed them unto these earrings. Chirping and chirping, these birds are full of warmth and freedom, a symbol of nature's splendor. This pair is hand-embroidered with Taiwanese seed beads and gold fire flash polished crystals. Wear the hummingbirds with your retro paisley dress, leather boots, and aviator shades for a hippie 60's look, or wear them with a slip dress for your night outs for a different kind of classy look. Whatever you pair this piece with will create a cool bohemian vibe with a touch of the wilderness.
The Yellow Hummingbird Earrings are part of our Zoo Girl Collection. Inspired by the animal kingdom, this collection is made up of cute and quirky pop art pieces that light up every girl's spirit animal.
All of our pieces are artisanal and handcrafted by hand, with materials that are always sourced individually and freshly per made-to-order. Hence, some materials used to create this piece might or might not vary slightly from the original photo/description based on what's in season–from semiprecious stones used down to the fabric/threads used.
---
Reviews(0)