You have not viewed any product yet!
Select Currency
FOX v.1.4.1.1
+
5 Coachella-Inspired Statement Jewelry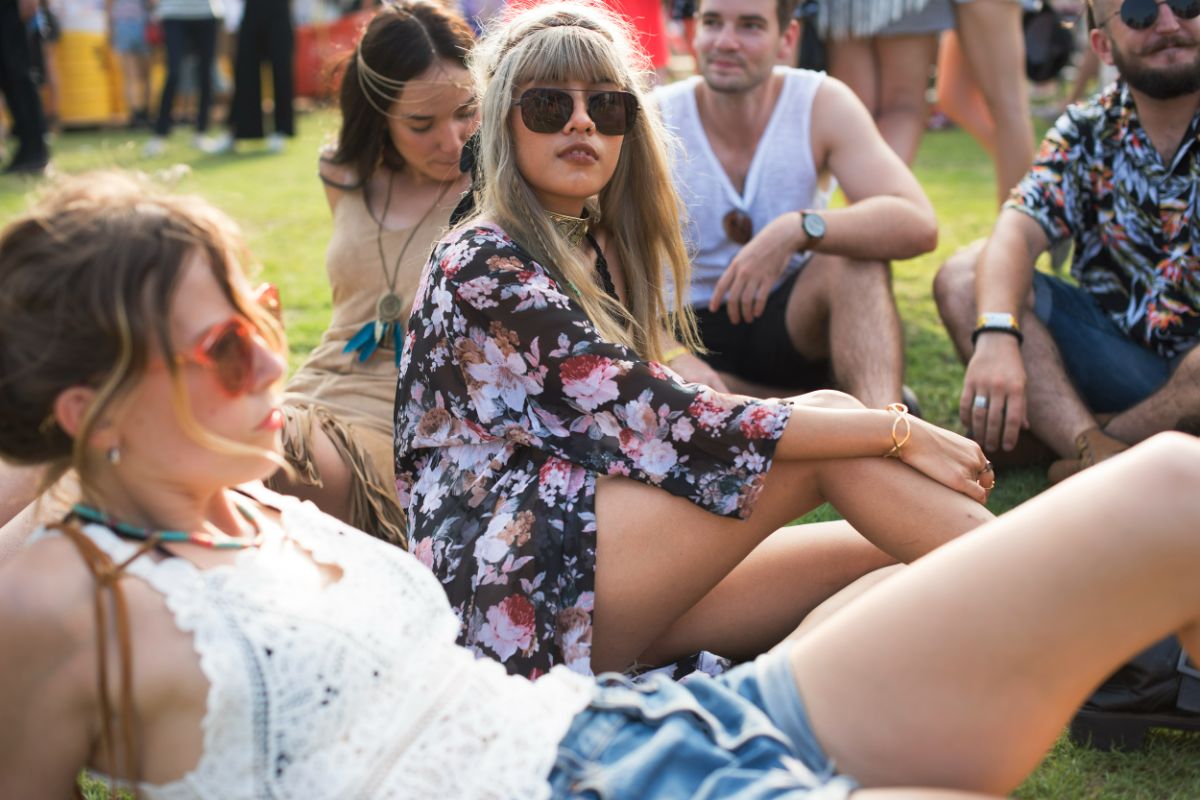 What are the best Coachella-Inspired Statment Jewelry at Flutter?
Fireworks Earrings
Psychedelic Statement Necklace
Spectacular Spectacular
Movie Sign Bracelet in Sunrise
Garden of Eden Enchanted Body Jewels
Coachella, the biggest music festival, took the world by storm and opened so many awe-inspiring opportunities for not only its musicians and artists but for fashionistas from all walks of life. The vibrant music and arts festival isn't just about the marriage between sound and creativity but a runway for budding stylists and fashion-minded individuals.
Since it's one of the most much-anticipated events on the planet, many people would dress for the occasion and show off their Coachella-inspired jewelry to complete their showstopping ensemble. However, for those of you whose yet to be part of the festival, don't worry, you can still channel your inner bohemian and free-spirited alluring vibe with these pieces at Flutter.
Fireworks Earrings
What's a party without fireworks? These hand-embroidered jewel-colored crystal chandelier earrings will capture the vibrant spirit and explosive beauty of the fireworks – from which where artisans of these statement earrings drew their inspiration from.
Whether you wear them during the day or at night, our Fireworks Earrings will elevate your style to new heights. And it would be hard for people to take their eyes off you when you sport this stunning jewelry in our Carnival Collection.
Psychedelic Statement Necklace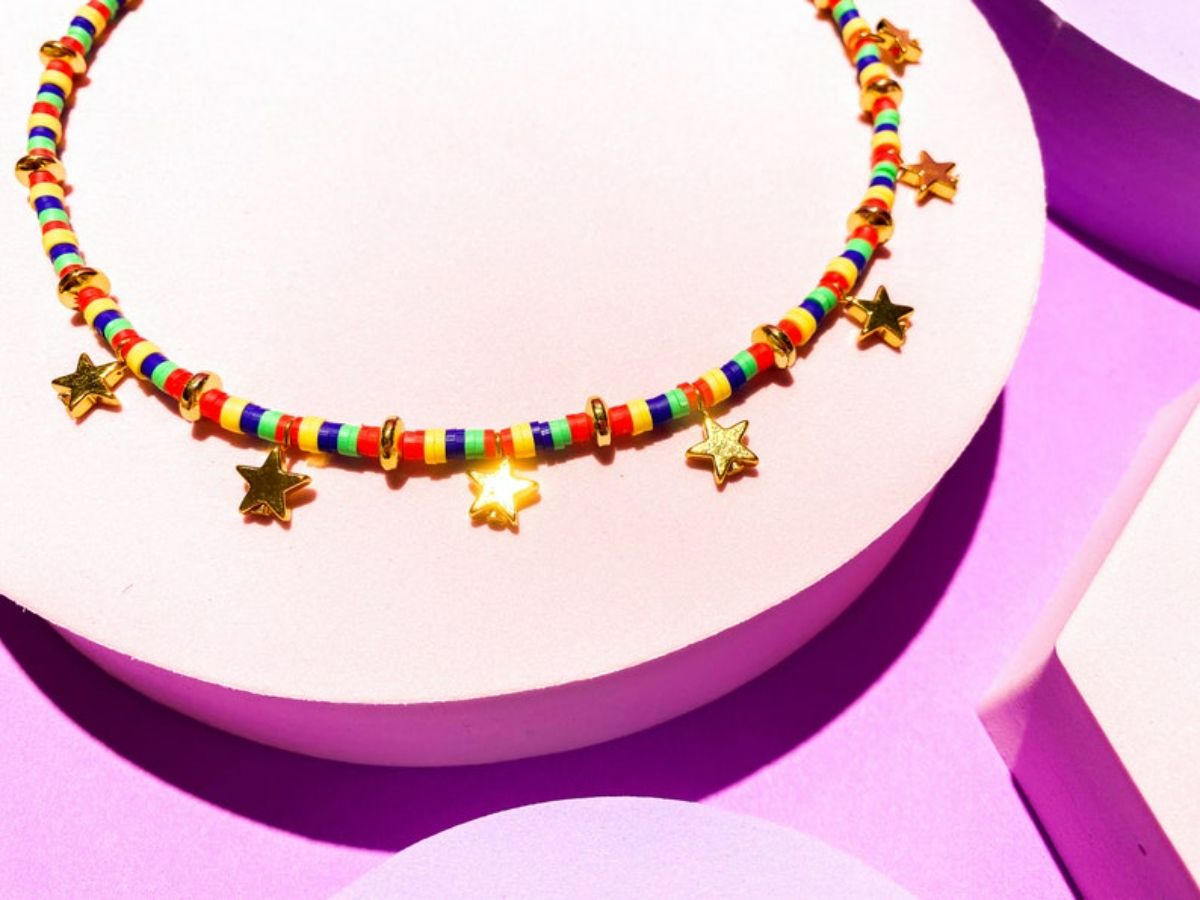 Colorful yet environmentally conscious festival -that is Coachella for you. Would you believe it if we told you that Coachella partnered with Global Inheritance for a more sustainable, eco-friendly music festival? This is why this event is a good platform for environmental advocates to create their campaigns and showcase their psychedelic art installations that awaken the consciousness of festival-goers.
So for you, our green activist trendsetter, adding Flutter's Psychedelic Statement Necklace will surely add some captivating and pose strong fashion statement to your style. This piece is crafted as a colorful, slim choker using gold iron oxide mineral and eco-friendly polymer clay beads. With its 90s vibe, this unique statement jewelry captures the essence of nostalgia. Plus, its made-to-order and adjustable length feature gives off that versatility vibe you want for a necklace.
Spectacular Spectacular Earrings
Since Coachella calls for a celebration of color and style, our Spectacular Spectacular Earrings understood the assignment. As one of the lovely and colorful earrings in our Carnival Collection, this pair is perfect not just for the Coachella crowd. It's also for anyone who embraces bold, loud, statement jewelry.
Even if you can't make it to California, this Coachella-inspired jewelry will bring the festivities to you. The same free-spirited and adventurous vibe flows in the intricate and carefully assembled crystals of this ear ornament.
Aside from that, Flutter updated the design and used Japanese silk to wrap the shapes of these festive earrings, replacing traditional hand embroidery. This will make your piece even shinier and more versatile to wear.
Movie Sign Bracelet in Sunrise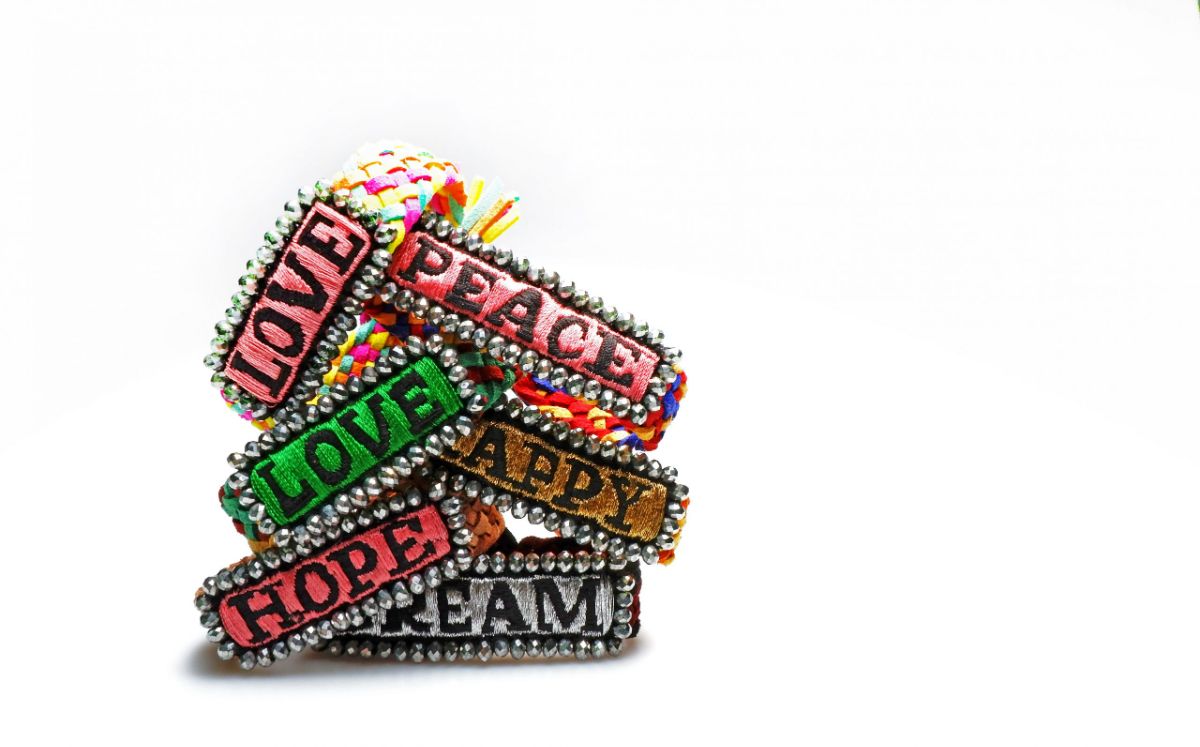 We shared a while ago that Coachella is one perfect avenue where its attendees have the freedom to express themselves. Yes, you may use art and music to do this for you, but you can make use of your bling to send a message of hope, love, happiness, and peace to this celebration with your jewelry, too!
If you want to keep a lowkey vibe, yet want a piece of Coachella in you, you may try out these awesome Bohemian bracelets from our collection. The Movie Sign Bracelet in Sunrise is customizable. You can change the letter name of the bracelet base on your preference. This piece is also wearable for all occasions, so if you get one for yourself, order some as a holiday gift for your family and friends, too.
Garden of Eden Enchanted Body Jewels
From Vanessa Anne Hudgens to Black Pink, Coachella is more than just a profitable music and art festival, but a great place to do some celebrity spotting, too! Coachella fashion became the talk of the town because of these celebrities who bring their individualistic style approach to the scene- bold, honest, and sometimes weird.
Remember when Hailey Bieber wore a body chain as a homage to her hubby, Justin Bieber? You can reimagine this style by incorporating gems and beads. Part of our Enchanted Body Jewel 2021 Collection is the Garden of Eden Statement Jewelry. This captivating jewelry vest pays tribute to the African culture because of its use of African aventurines, thus embracing the cultural diversity that Coachella promotes.
If you wear this body jewel vest, you allow yourself to be someone who has a deep appreciation for diversity and inclusivity. Even if you're not present at the celebration, having this Coachella-inspired jewelry in your collection is already a simple yet symbolic representation of unity and harmony – a culture that the festival is known for worldwide.
Key Takeaway
Now is the best time to embrace the magic of Coachella and create bold statements to celebrate diversity, color, and authenticity through your unique style. Contact us and get the best statement earrings and jewelry from Flutter today.
Make your Design Happen
Provide us your email and we'll send you a quote and instructions on how