You have not viewed any product yet!
Select Currency
FOX v.1.4.1.1
+
Creating Unique Looks: 6 Tips for Mixing and Matching Statement Jewelry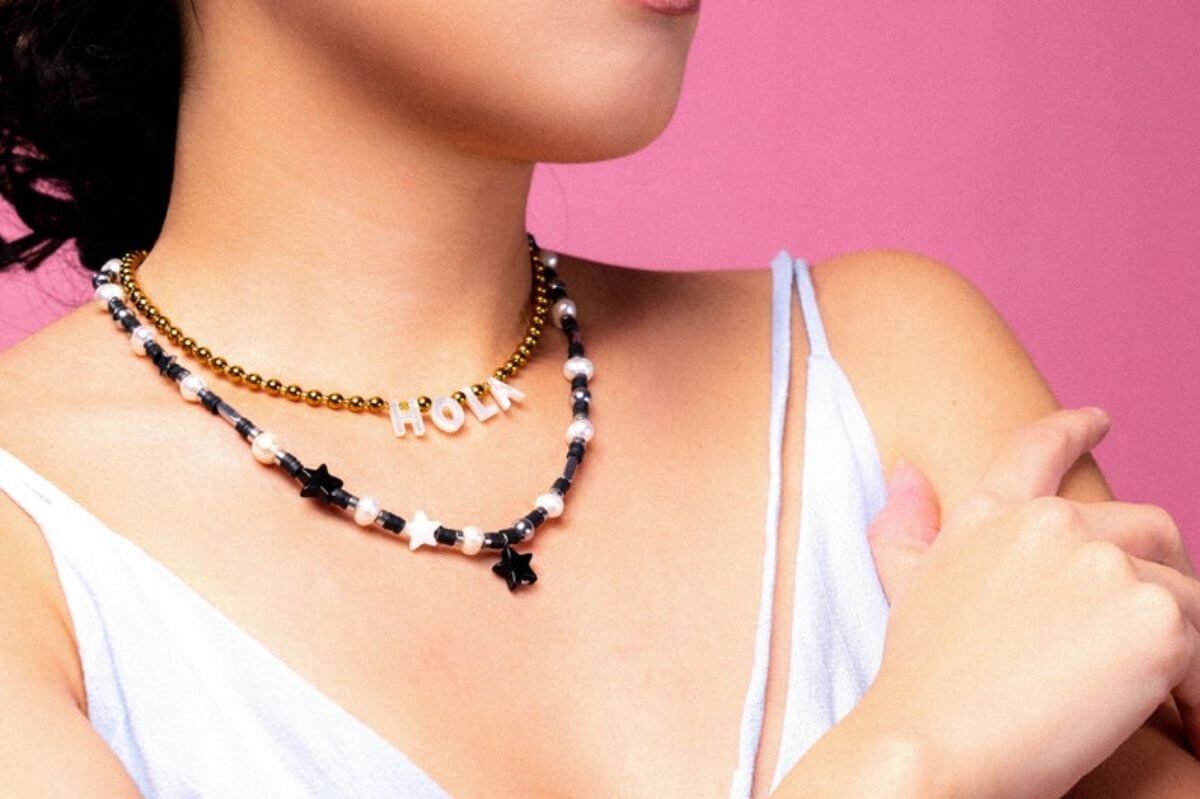 How can you mix and match statement jewelry for a unique look?
For earrings
For necklaces
For bracelets
For rings
For anklets
For an overall look
Mixing and matching statement jewelry is in! While there's a certain balance to be achieved when working with multiple statement pieces, it's not impossible—and the results look so good!
In this article, we'll provide you with some tips to be more creative with your jewelry. From mixing necklaces to stacking rings, we'll give you the rundown on how to combine statement pieces without overdoing it—and offer a few unique finds from Flutter Statement Jewelry while we're at it. So relax, read on, and enjoy!
For Earrings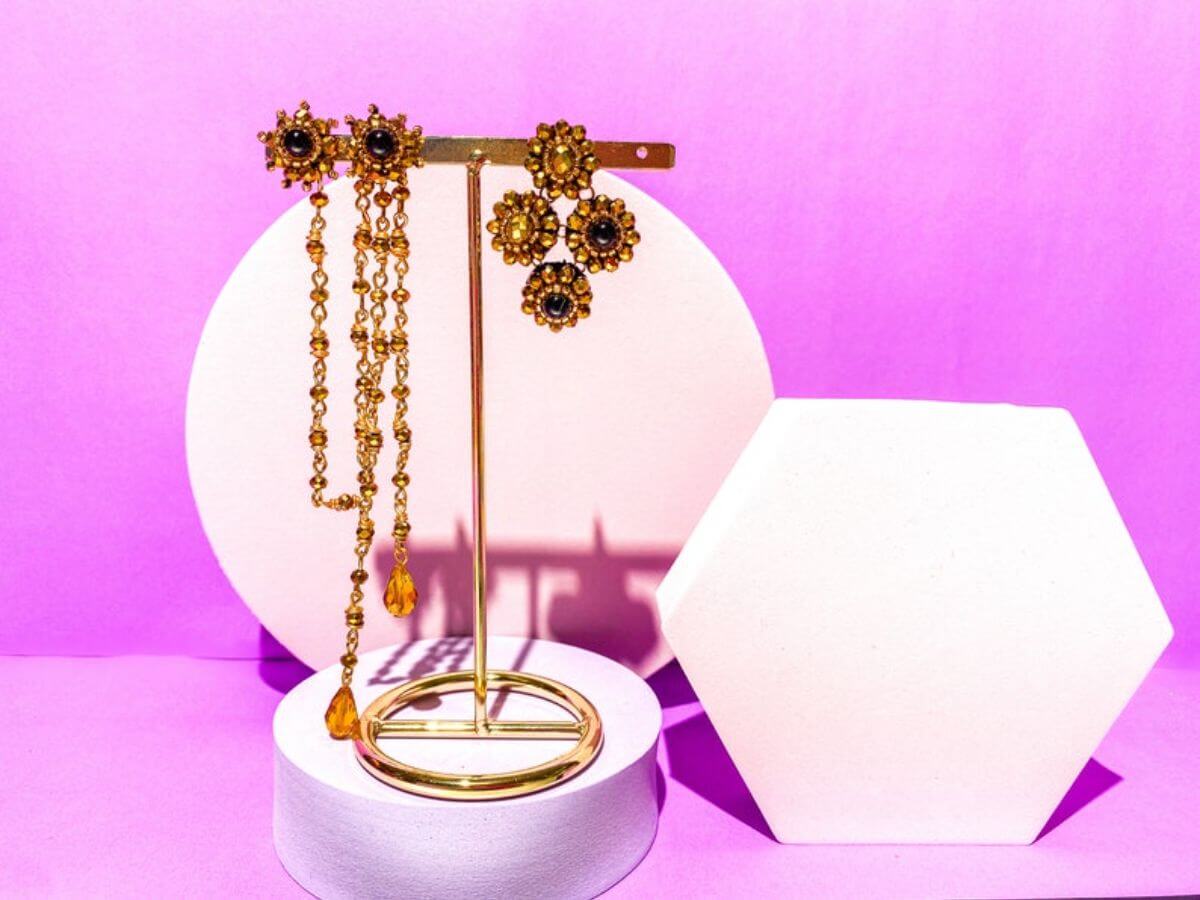 Now that multiple ear piercings have become popular, you can be extra artistic and creative with how you wear your earrings! However, don't just hang them all together on your ears. Not only will that look overwhelming, but it'll also be very heavy on your ears.
When wearing multiple earrings, you have to consider the sizes and the lengths. Make sure that each pair is visible and not blocking the others. It is also essential to consider their shapes and types and decide where to best place them to achieve either a funky or sophisticated look.
Did you know you can mix and match certain similar-looking earrings from our Cosmos collection? Start with the asymmetrical Gold Constellation earrings, which are composed of one chained shoulder-brushing dangler and one simple yet versatile earring. You can play around and change your shoulder dangler to a Stardust earring, or even one from the Saturn pair, and keep the asymmetrical look going on the other ear.
For Necklaces
Multiple necklaces can add more glam to your outfit when worn strategically. When going for this style, it is important to know that necklace chains, chain lengths, materials used, pendants, and colors play a major role here.
If you're stacking necklaces, make sure that the one with a pendant has the longest chain so the bauble won't be hidden. Also, if your necklaces are colorful, better opt for a plain white or black top to make your necklaces stand out.
Finally, a trick you can use with Flutter's necklace collection is to match them by color. Try the Black Star with the Hola, the Groovy Scarlet with the Lipstick, or the Walking on Sunshine with the Fruit Shake and Fluoro. The best part is that many of our necklaces are made-to-order according to your preference, so you can mix and match lengths to your heart's content!
For Bracelets
Bracelets can be fun, especially when you wear many! However, if you're aiming for a really fashionable look, understand that sizing always plays a significant role for a glam and stylish effect.
Wearing multiple bracelets is also about harmony. Create a focal point by wearing a prominent bracelet or cuff along with simpler and thinner bracelets. You can also sort bracelets on both of your wrists and not just on one.
For Rings
For rings, you can arrange them on your fingers based on their thickness, width, stones, design, and color. You can also wear them on just one finger!
When you do this, though, it's best to limit each finger to a maximum of two rings if you're having them at the base, or near your palm. You can also wear some smaller rings on your knuckles for extra funkiness. For balance, if your rings have gigantic stones or gems, it is best to wear them on your middle or ring finger.
For Anklets
You can also experiment with your anklets by wearing more than just one and layering them based on their style and design. For instance, if you're already wearing a charm anklet, you can mix it with anklets that do not have hanging ornaments so they won't clash and look overwhelming.
Also remember that wearing anklets is different from wearing bracelets. With anklets, less is more, so go for classy simplicity.
For an Overall Look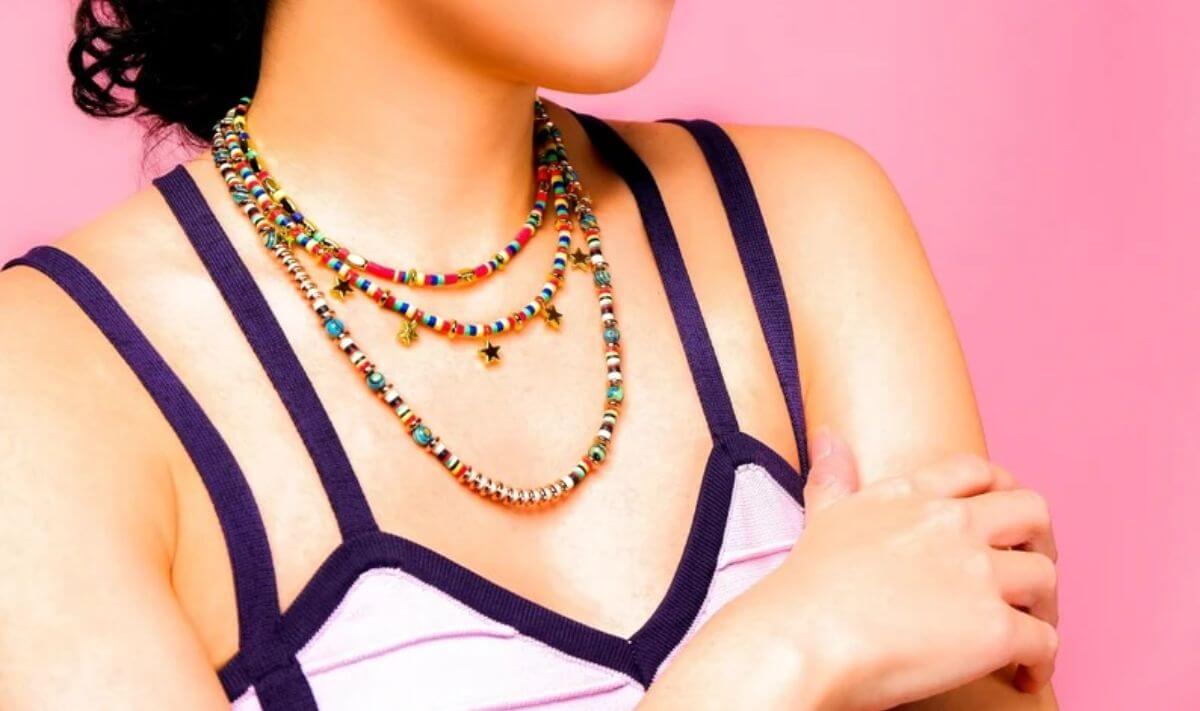 Balance is the key to an exquisite look. When wearing multiple pieces of jewelry, it is best to do just what is necessary. Keep it sophisticated in a striking way without the need to overdecorate yourself.
Last but not least, take your overall outfit into consideration. Most importantly, don't forget to wear a smile. Be bold and wear your statement jewelry with confidence!
Key Takeaway
Now that you've read our tips, we hope that you can be more comfortable with mixing and matching statement jewelry. Looking for the best online statement jewelry store where you can apply and experiment with these tips? Contact Flutter now!
Make your Design Happen
Provide us your email and we'll send you a quote and instructions on how