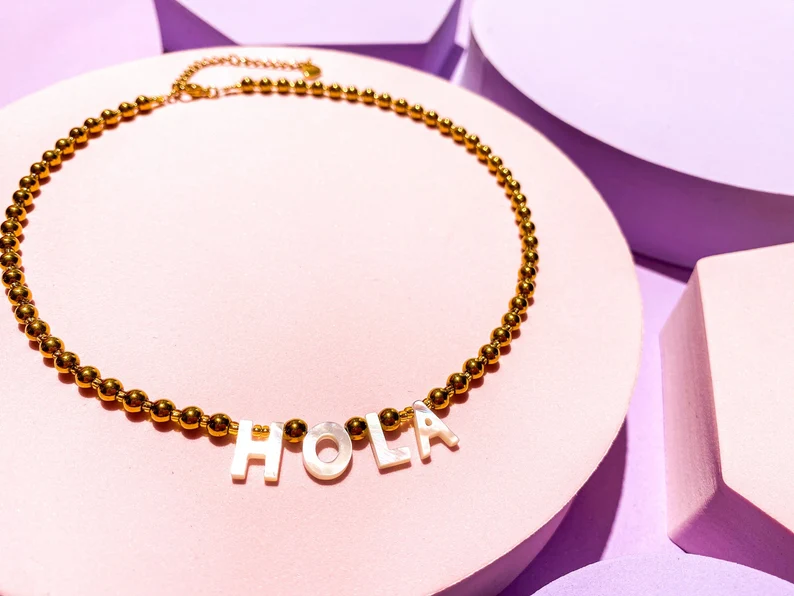 <
>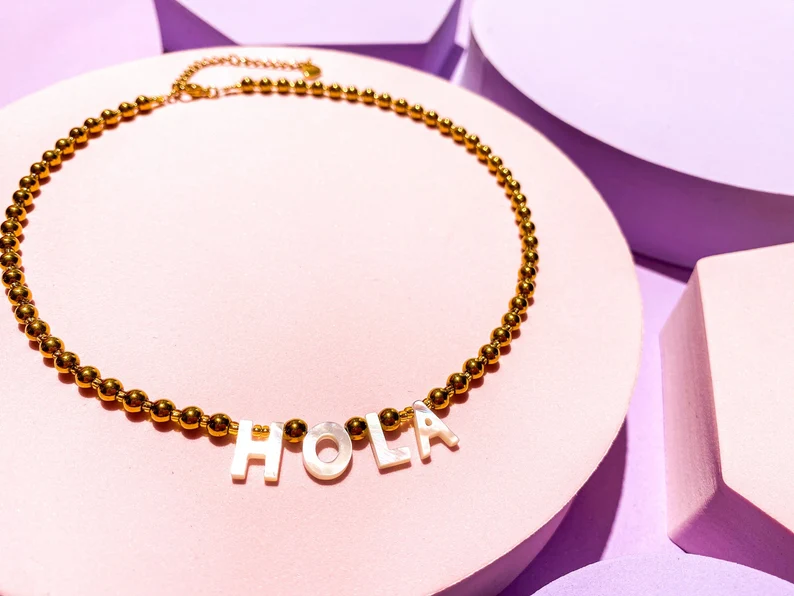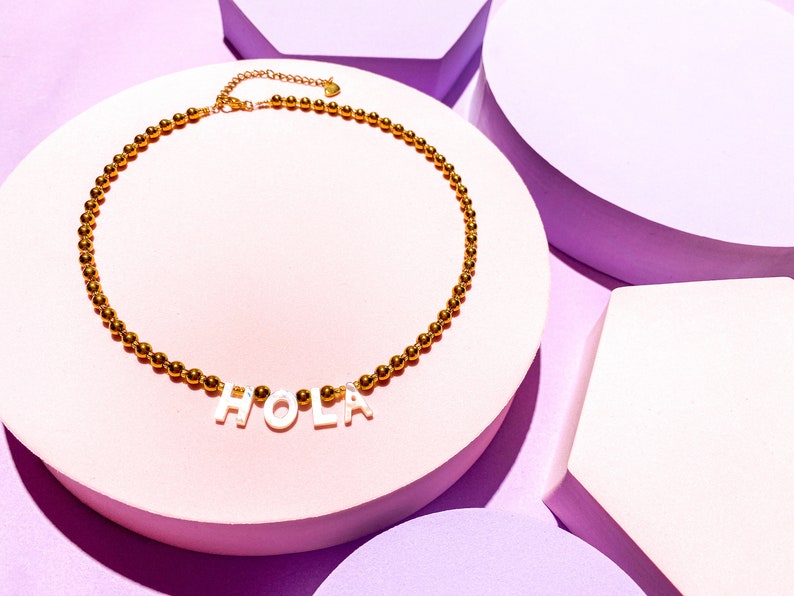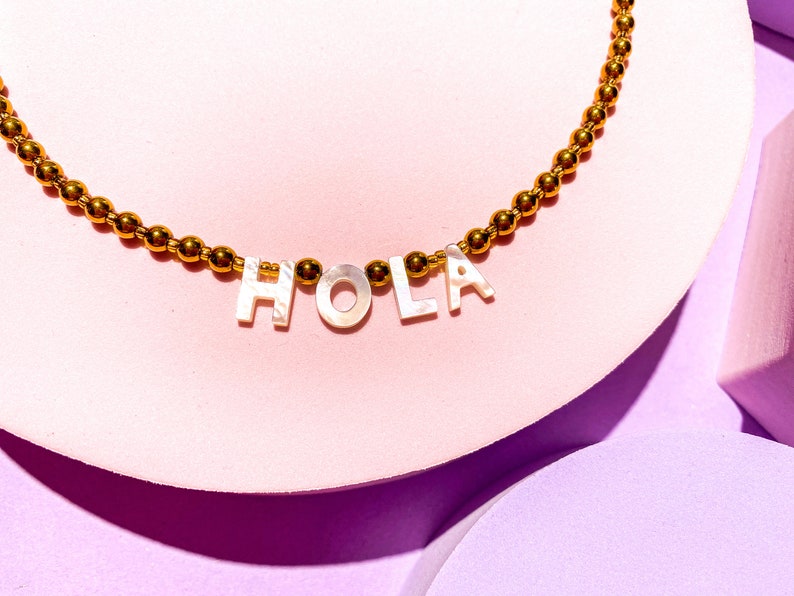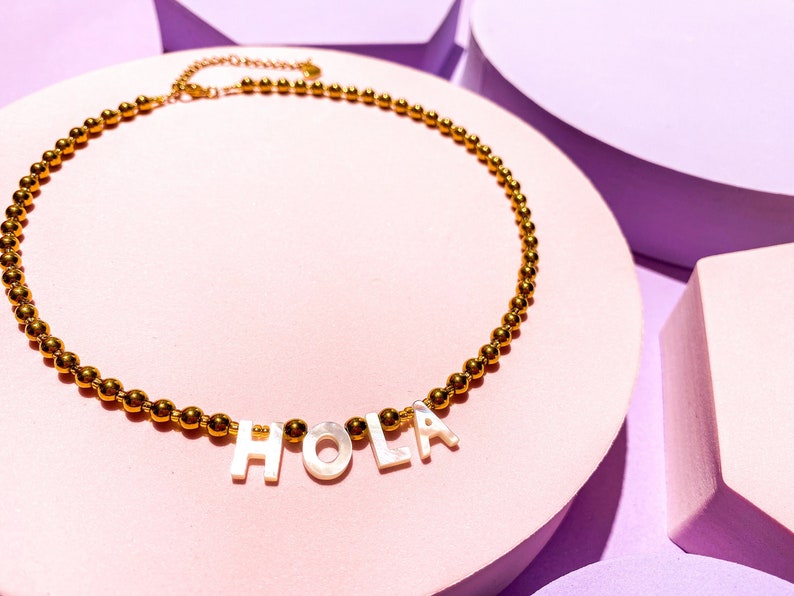 Hola
46.96$
---
This cool and classy letter necklace is made of mother-of-pearl letters, gold iron oxide mineral beads, a stainless steel clasp and chain. Say hello to everyone on the street with this necklace and pair it with anything.
This is the classiest beaded letter necklace you can wear alone or piled up with other jewelries. This necklace is part of our Retro 90s Necklaces Collection inspired by the era that signals the end of life.
This necklace is in adjustable length, is for made-to-order, and is customizable to upto 8 letters. Upon exceeding four letters, there will be an additional charge of USD $ 5 per mother-of-pearl letter.
---
Reviews(0)