Your cart is currently empty.
You have not viewed any product yet!
Select Currency
FOX v.1.4.0
+
Bridal Bling: Best Statement Jewelry for Brides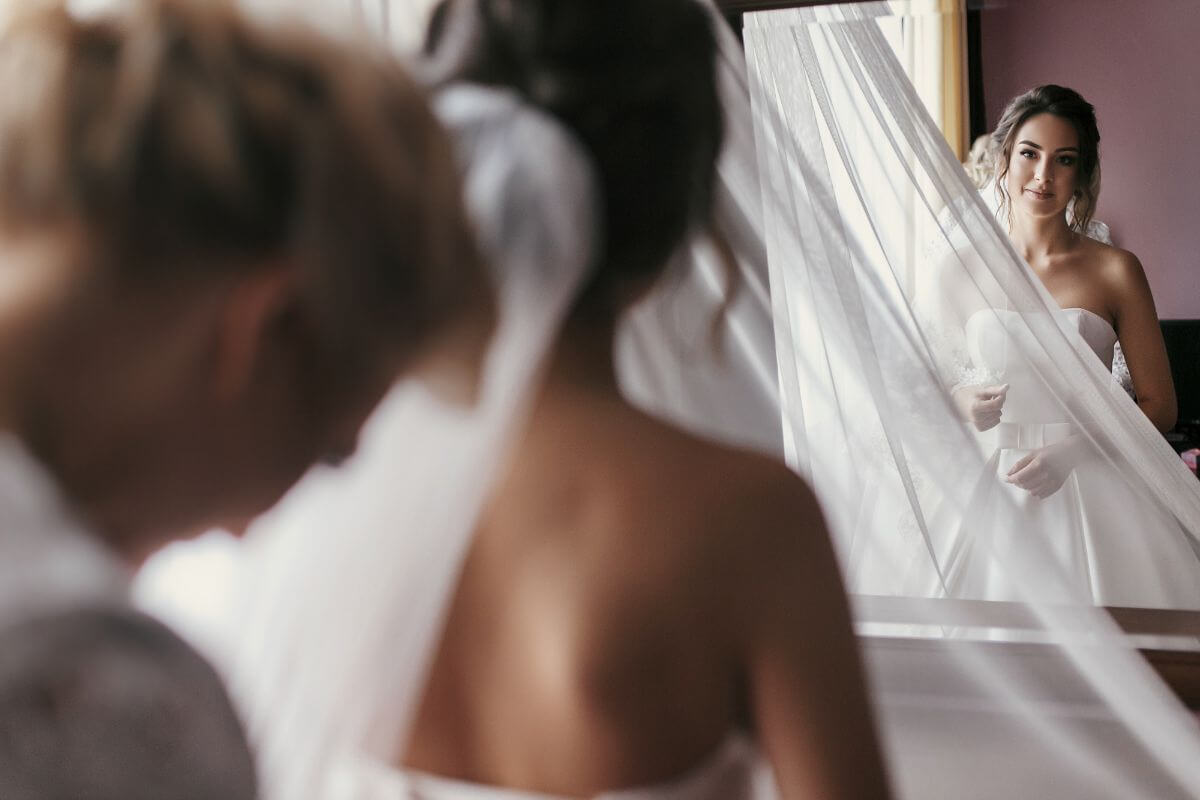 What are some of the best statement jewelry for brides?
White Supernova
Silver Disc Earrings
Mirror Mirror Earrings
Stage Lights Silver Choker
Feeling excited about the grandest event of your life? Your heart must have been so full of bliss ever since you said, "Yes!", and we understand why. We're always on board and patient with a bride-to-be, especially when choosing the accessories she'll be wearing at her wedding.
We've rounded up some of Flutter's best statement jewelry to help you pick the piece that will match your gown and turn heads as you walk down the aisle.
White Supernova
Brides with ball gown-inspired wedding dresses should consider our White Supernova statement earrings. This pair made from retro faux pearls and cream-cut seed beads will serve elegance and celestial vibes as you walk down the aisle.
Inspired by the universe, moon, and stars, these ethereal earrings will help draw attention to your face especially if you sport an updo hairstyle.
Silver Disc Earrings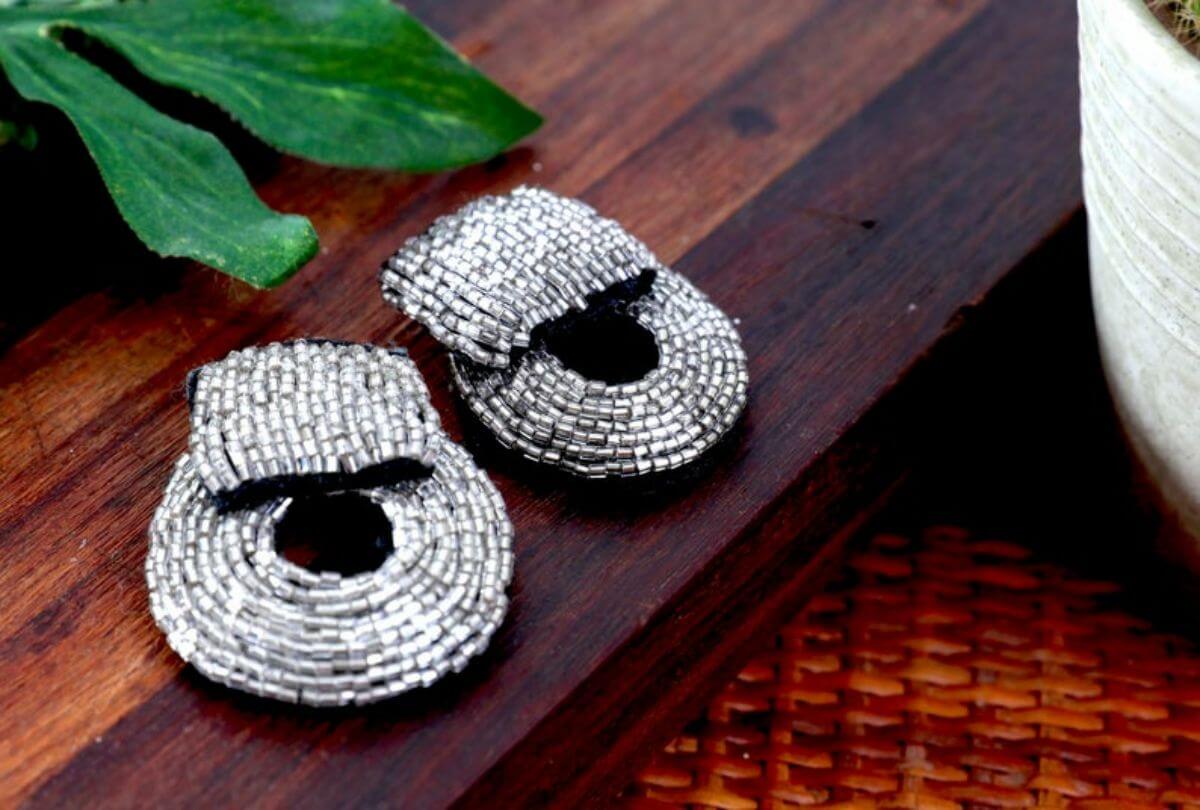 Flutter's Silver Disc Earrings are perfect for brides who want to add some spunkiness to their wedding look. You can also choose to put on this pair during your reception to bring out the party vibe.
These statement earrings are handcrafted with Japanese seed beads that will shine under the party lights as you, your husband, friends, and family dance the night away.
Mirror Mirror Earrings
Brides with tube and halter-styled wedding dresses should consider these silver statement earrings. Our Mirror Mirror earrings are inspired by pretty chandelier lights that grab anyone's attention. Just like a chandelier, you're sure to catch everyone's attention with this pair.
Styling your hair in a half-up half-down hairstyle or a high and neat hair bun will surely highlight these silver statement pieces. These earrings are hand-embroidered with a myriad of white vinyl crystal dangle teardrops, silver fire crystals, and silver embroidery floss.
Stage Lights Silver Choker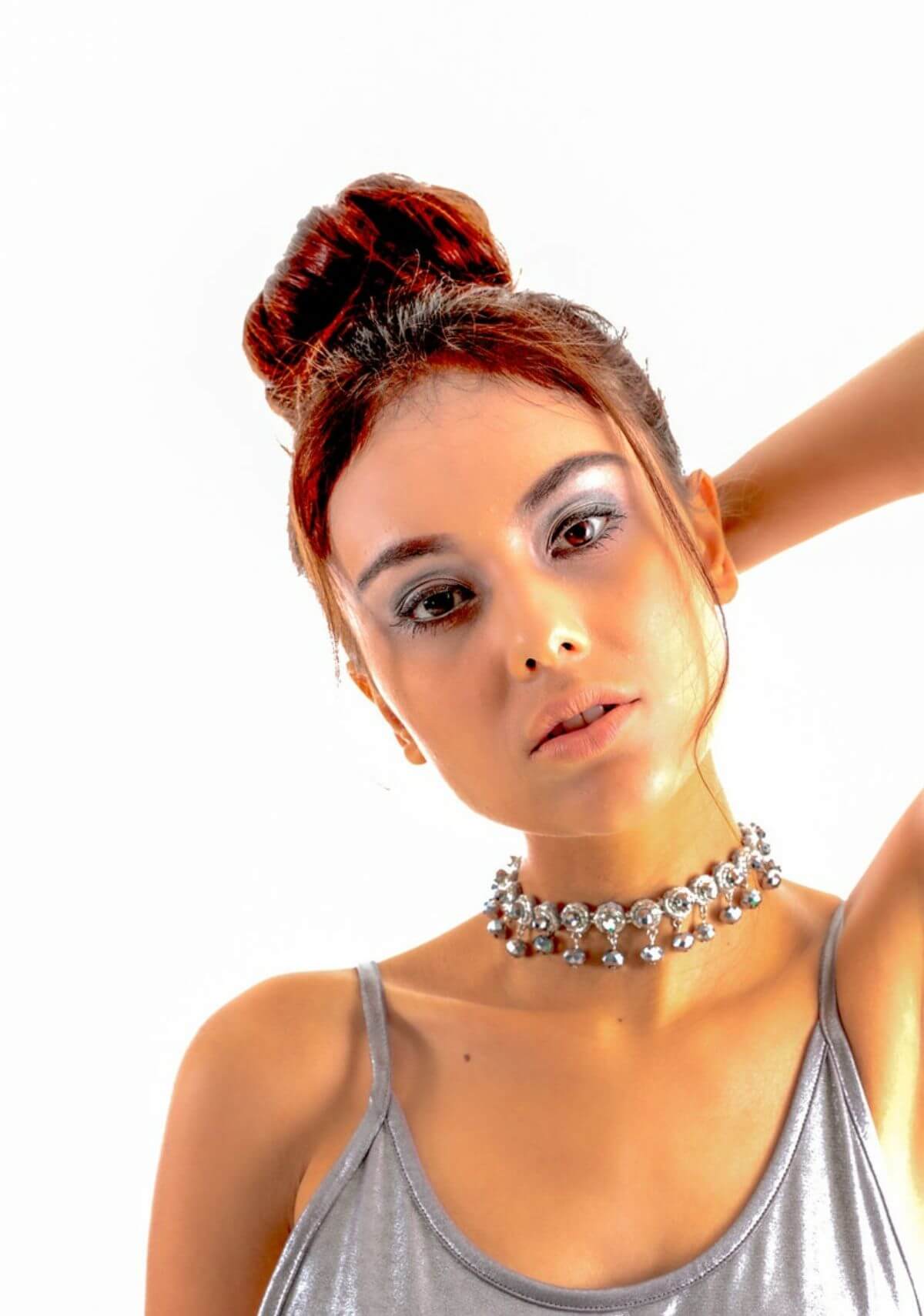 Want something more unique than a simple wedding necklace? Then our Stage Lights Silver Choker is perfect for you! It is a versatile piece of jewelry that can match almost everything. However, this piece will stand out more for bridal gowns with medium to low necklines.
This necklace is hand-beaded with white Japanese beads and silver fire flash polished crystals that are individually and newly sourced to retain excellent quality. When you wear this choker to your wedding, you're not only wearing an accessory—you're wearing statement jewelry that's full of sophistication. You can also try some of our best necklaces as you discover tips on how to choose a necklace for your wedding.
Key Takeaway
Choosing the best jewelry for your wedding can involve overwhelming preparation. Although this part of the pre-wedding stage is not always easy, it's always bound to be worth it! We hope that this article has given you answers that can help you be more ready for your wedding day. You can also check out our tips on choosing the perfect wedding earrings for more wedding jewelry ideas.
If you need statement jewelry for brides, you can find the right ones at the best online statement jewelry store, Flutter Statement. Rest assured that our pieces are made with only the finest materials and splendid artistry of talented Filipino jewelry makers. You can also send us a message for delivery schedules and other inquiries.
Make your Design Happen
Provide us your email and we'll send you a quote and instructions on how