You have not viewed any product yet!
Select Currency
FOX v.1.4.1.1
+
Types Of Necklace Styles For Women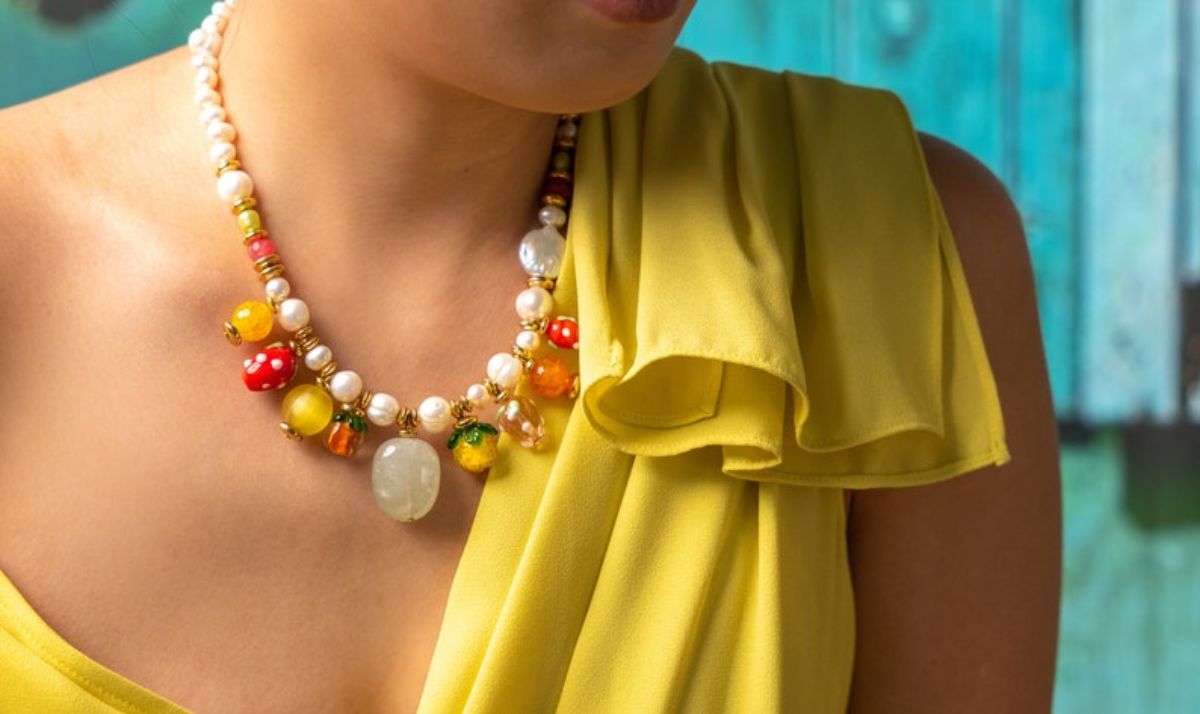 What are the types of necklace styles for women? 
Choker Necklace

Pendant Necklace 

Collar Necklace 

Beaded Necklace

Wide Collar Necklace
Wearing a necklace can make all the difference to your outfit, and knowing the different types of necklace styles for women, as well as how to wear them can help you find one that looks great with everything you own. Today, we will outline some of the most popular styles of necklaces and give you some styling tips, so you can find one that fits your style perfectly. Keep reading to learn more! 
Choker Necklace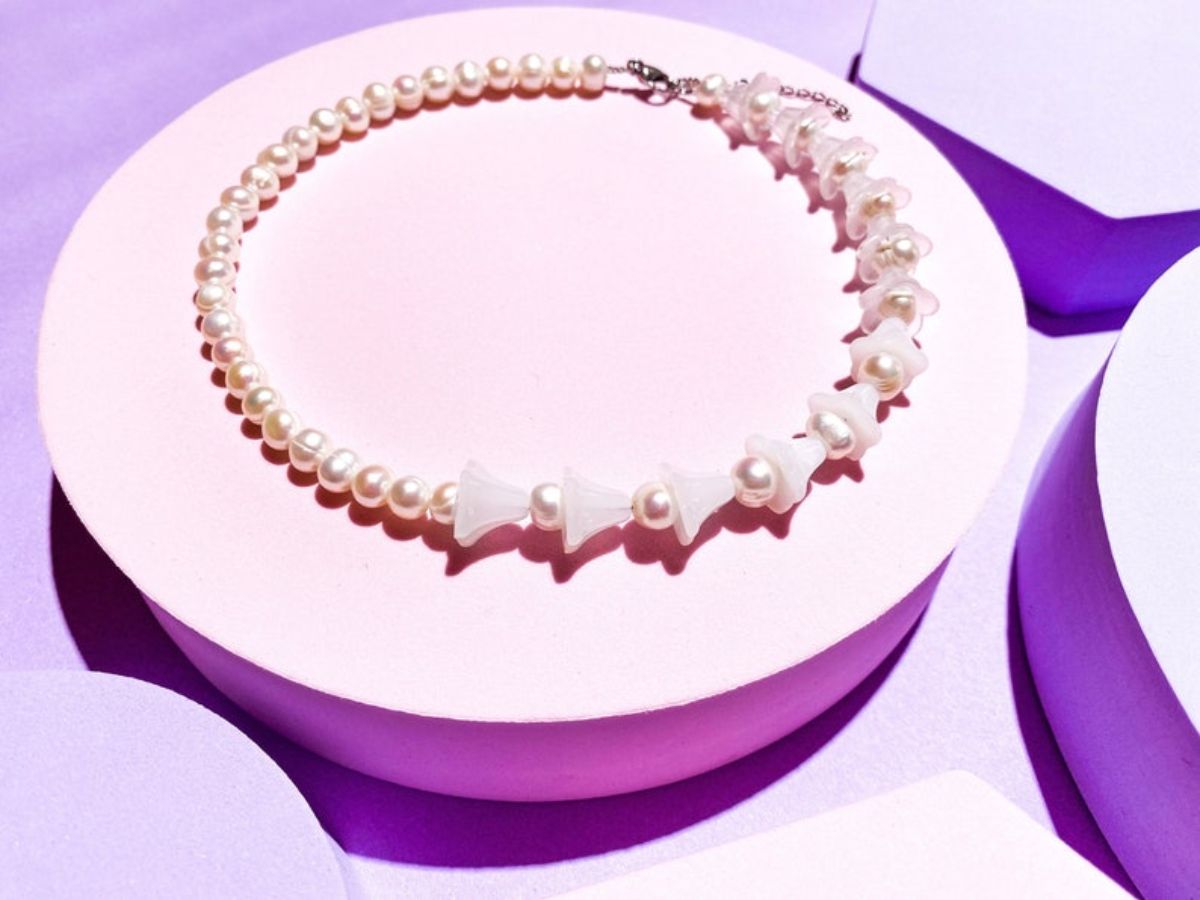 One of the most popular necklace styles for women is the choker necklace. It is a massive staple '90s fashion trend. Up until today, many women still style choker necklaces with their outfits. 
Choker necklaces have very short chain links that sit around your neck — mainly at the base of the throat. They are usually 15 to 17 inches long.  The reason why chokers are so well-loved is that they make your neck appear longer and thinner. They are best suited for those with slender and long necks, also known as "swan necks". Another great thing about this type of necklace is its versatility. It can perk up any outfit no matter what the occasion. 
For example, if you're attending a wedding, this White Tulips Necklace can elevate your classy look. If you're looking to elevate your on-the-go outfit, a choker necklace like the Pink Wednesday Necklace will instantly give you a pop of color. 
Pendant Necklace
A pendant necklace is worn around your neck and rests just below your collarbone. This design has been a popular pick because of its decorative feature. It can help you boast a style statement and show off your personality. What's more, pendant necklaces are suitable for almost all necklines! 
Pendant necklaces like the Friday Necklace are perfect for everyday wear, whether you're going on an errand or partying with your friends.
Pendant necklaces are available in a wide variety of materials, including gemstones, glass beads, beaded chains, and more. You can wear a simple pendant necklace alone or pair it with a matching earring set to make a bold statement.

Collar Necklace 
Collar necklaces sometimes referred to as crew necklaces, are feature-defining jewelry. These are worn close against the skin and fit on your neck like a crew shirt. They are visually similar to choker necklaces. However, collar necklaces are usually shorter — about 12 to 13 inches long. Because it sits so close to your neck, it will draw more attention to your eyes. 
This necklace style is perfect for layering outfits. One popular way women like to wear collar necklaces is by combining them with a high-collared shirt — making it a canvas for bold collar necklaces. Get creative and contrast the colors of your outfit to make the necklace shine! You can also pair it with boat necks, and off-shoulder dresses. 
Beaded Necklace 
The best way to combine glamour, fun, and sophistication is to make use of beaded necklaces. These pieces, which are made out of beads in varying sizes and shapes, can add a touch of vibrance to any outfit you choose to wear. They will instantly help create a more sophisticated look and at the same time increase your overall sex appeal. 
A great way to use them is by pairing them with a nice evening dress for a night out with friends or colleagues. The best thing about these types of necklaces is that they come in different sizes, so it's easy for you to get something that will perfectly fit your unique needs, tastes, and preferences. 
Flutter offers an extensive variety of fun beaded necklaces to elevate your day-to-day wear. You can find unique styles like the Black Star Necklace and the Rose Gold Gumball Necklace. Check out the collection to see what necklace fits your preferences!
Wide Collar Necklace 
The wide collar necklace is usually big and bold.  It is a statement jewelry that fully wraps around your neck and is typically made with colored beads, gold, and other metal. So, if you love to flaunt your jewelry, this necklace style is perfect for you! 
Wide collar necklaces are also a no-fail way to elevate event outfits. Let's say you have a simple black long gown to wear to an evening event. Just pop the Gold Pharaoh and your outfit will be the star of the show. 
Key Takeaway
The type of necklace you choose says a lot about your style and fashion sense. Some women prefer large, bold statement necklaces, while others enjoy long, delicate necklaces that lie flat against the chest. But, no matter what type of woman you are, you can find the perfect necklace to complete your outfit when you know about all the different types of necklace styles for women. Here are some of the most popular necklace styles you'll want to consider as you put together your next outfit.
Say hello to Flutter Statement. We create jewelry pieces using materials sourced from ethical suppliers, always crafted by hand and made to order. Explore our collection of unique statement pieces today!

Make your Design Happen
Provide us your email and we'll send you a quote and instructions on how