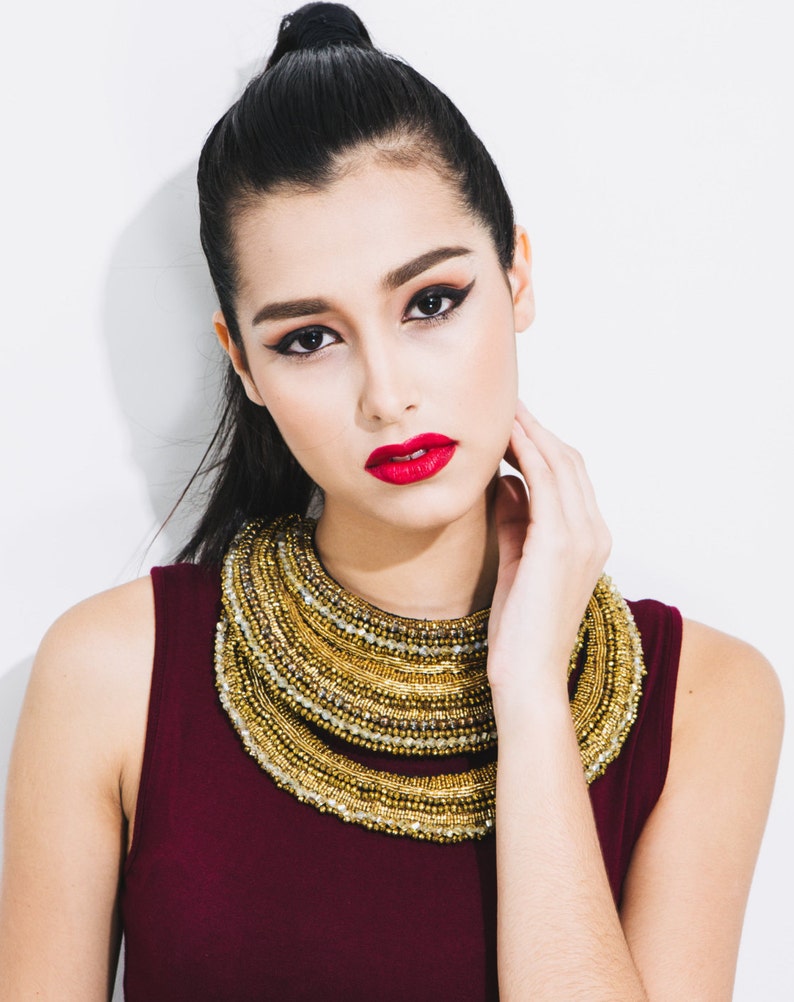 <
>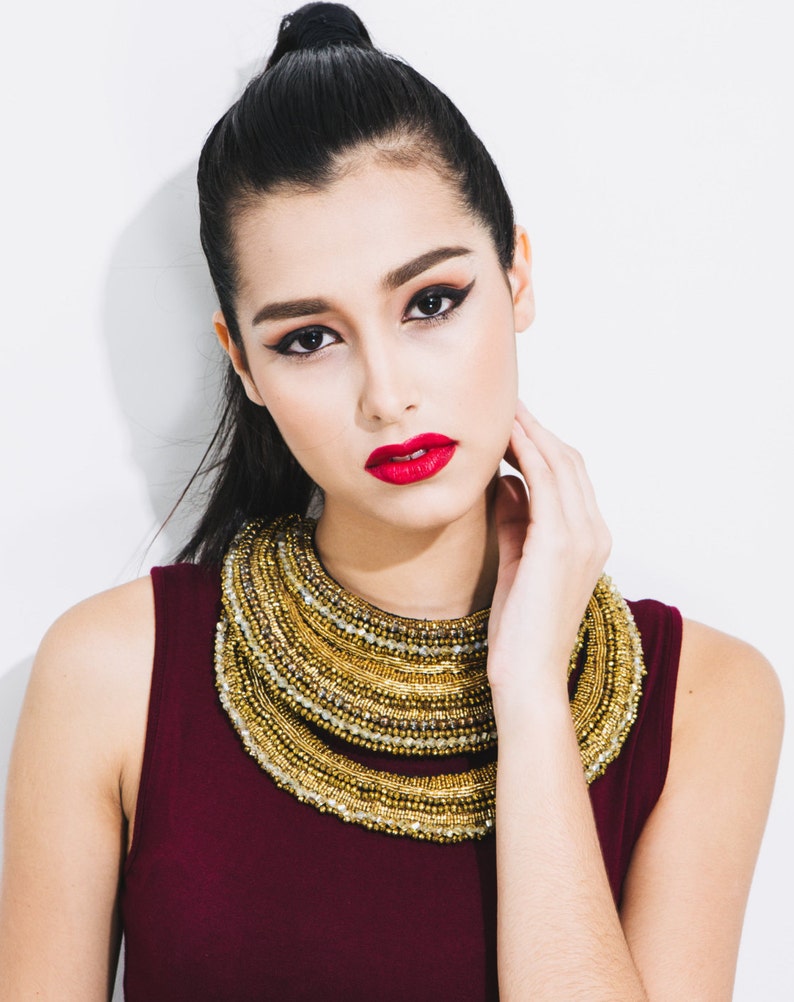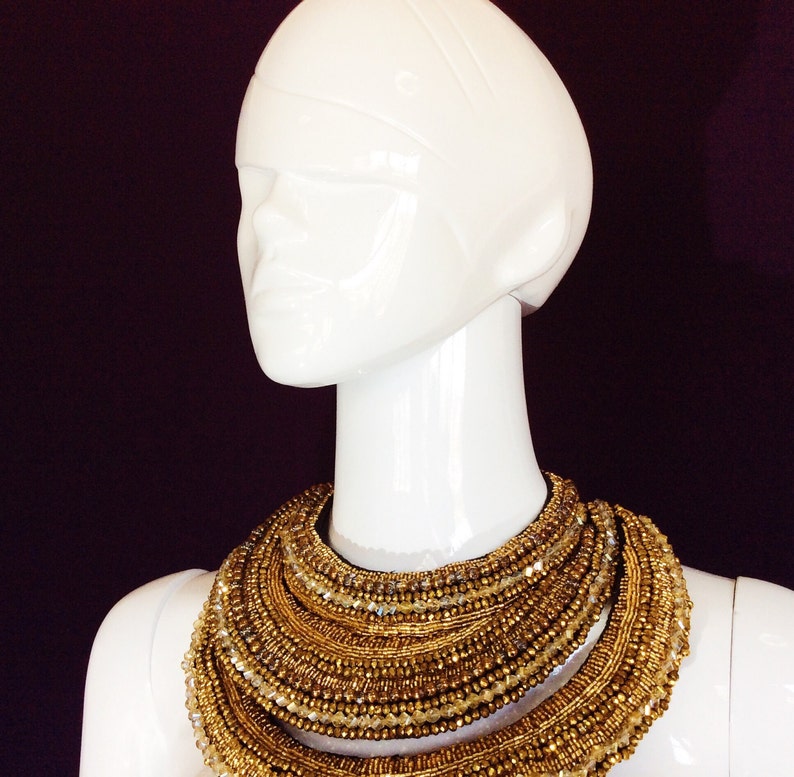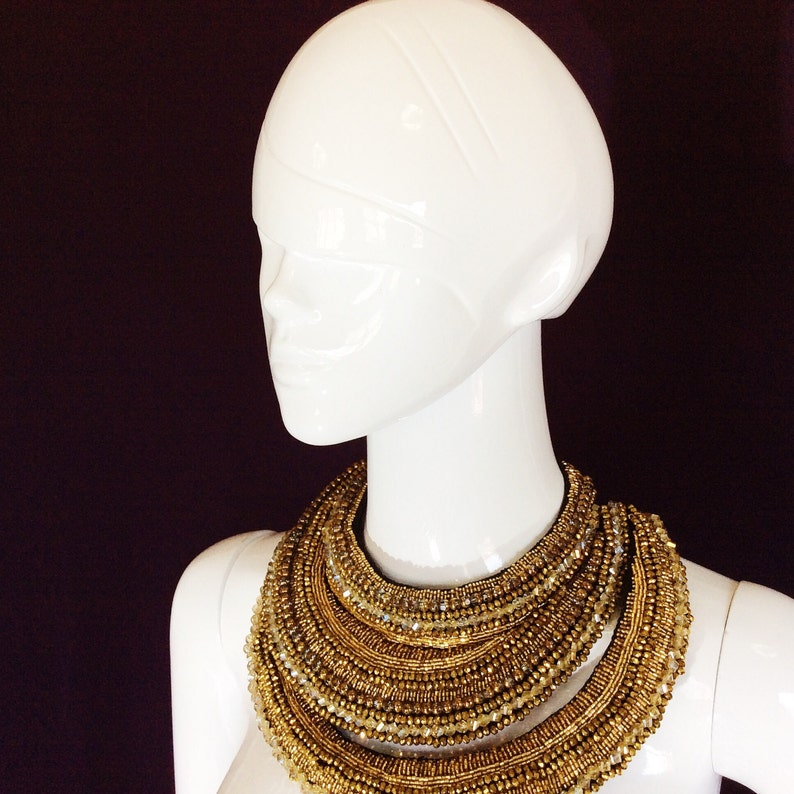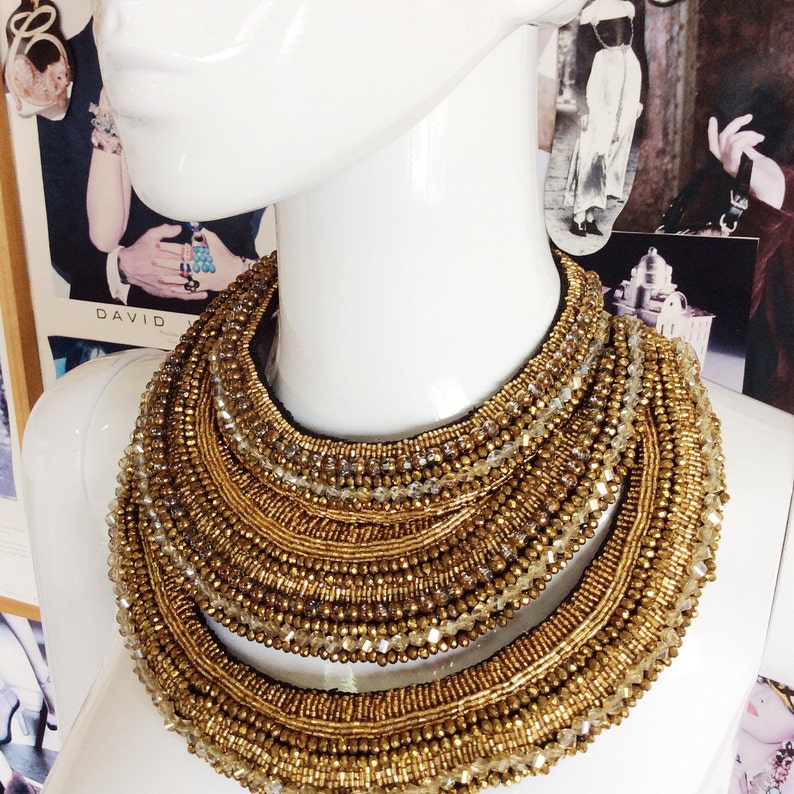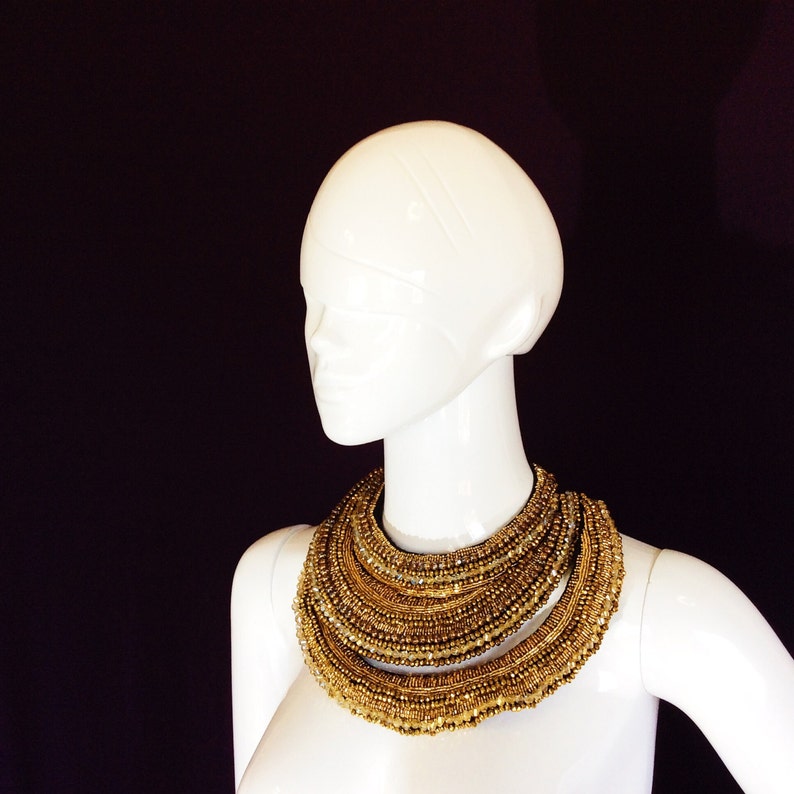 Pharaoh Statement Necklace
150.26$
---
This gold Pharaoh Egyptian Collar Neckpiece is hand embroidered with gold Japanese beads, gold indian beads, champagne yellow twist glass crystals and gold fire flash polished crystals. It is composed of combined collar parts individually hand sewn by our artisans.
This piece is inspired by the Pharaoh and the mythical jewelries of the Egyptian times. Back in their time, Egyptians wore jewellery to ward off evil spirits, protect their health, as well as bring good luck. Pair this with your comfortable Kaftan for a royal statement.
All of our pieces are artisanal and handcrafted by hand, with materials that are always sourced individually and freshly per made-to-order. Hence, some materials used to create this piece might or might not vary slightly from the original photo/description based on what's in season–from semiprecious stones used down to the fabric/threads used.

---
Reviews(0)