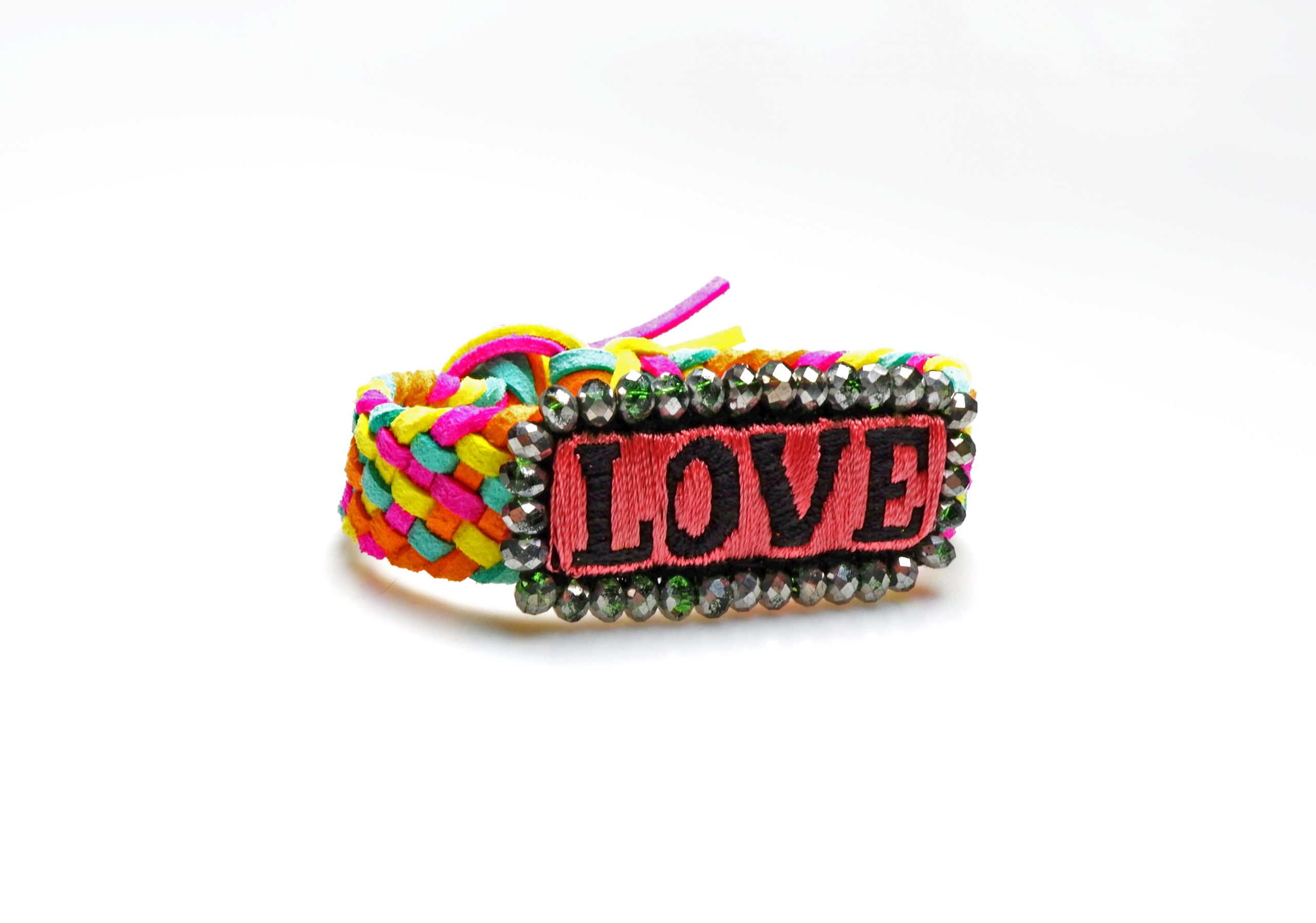 <
>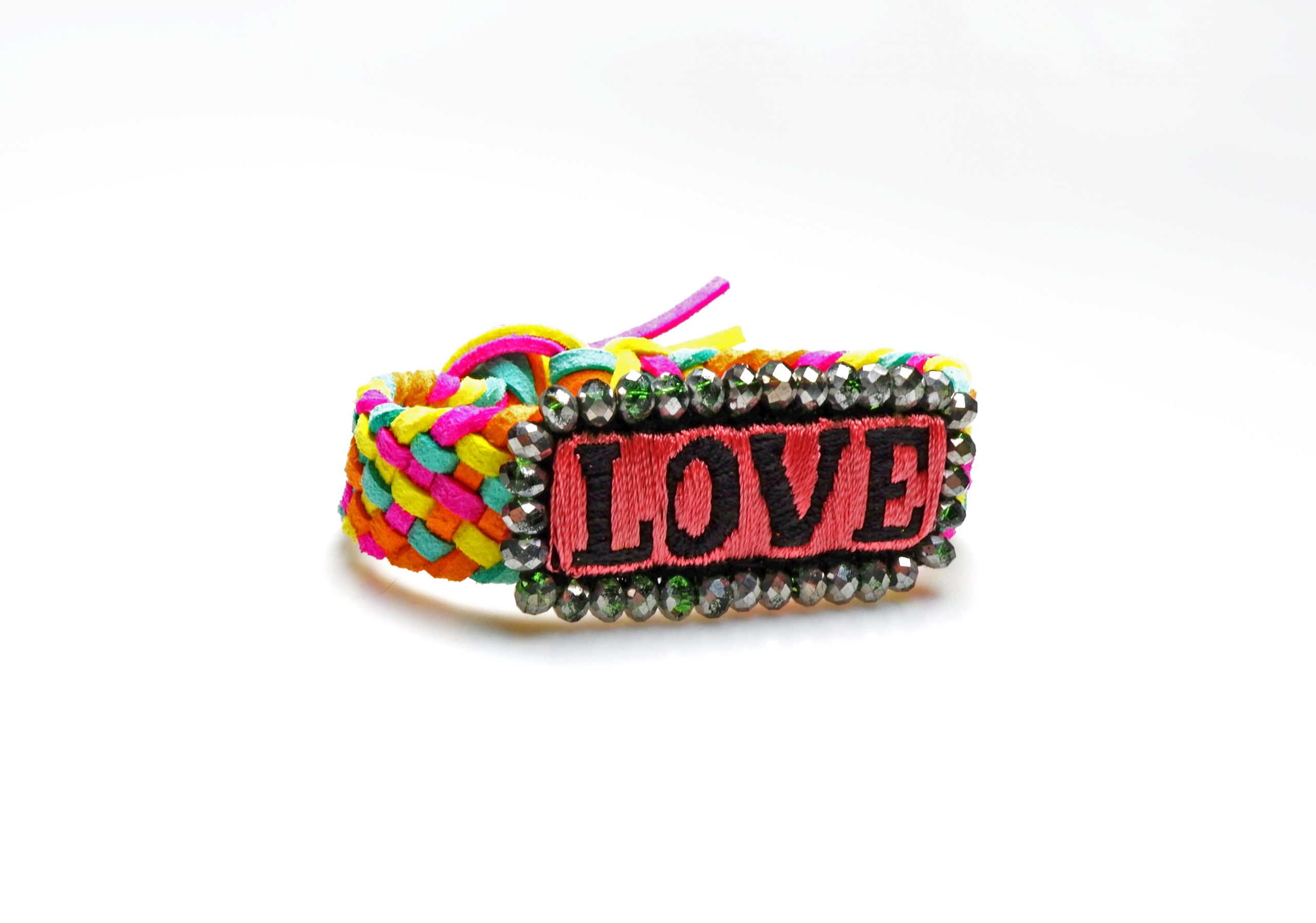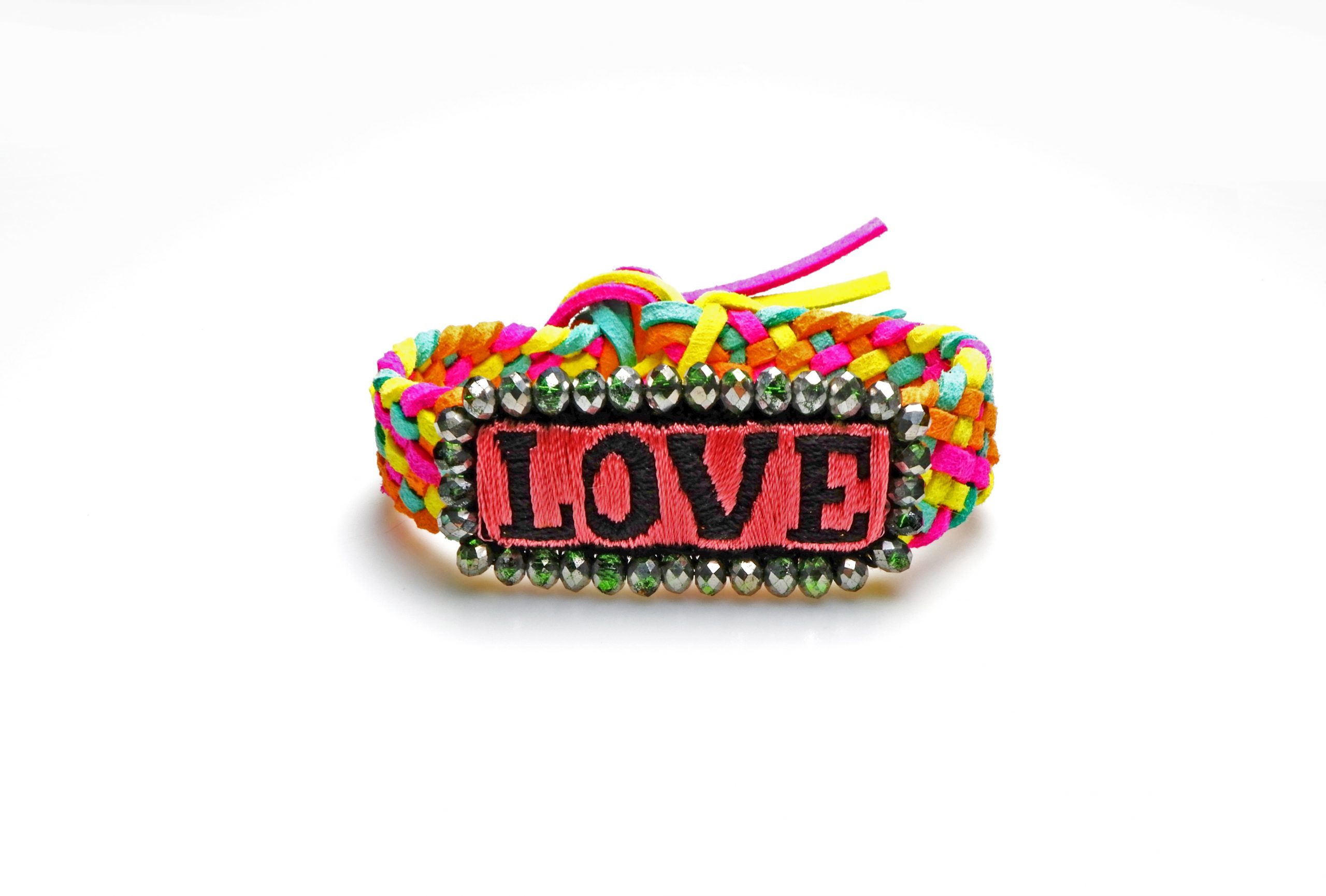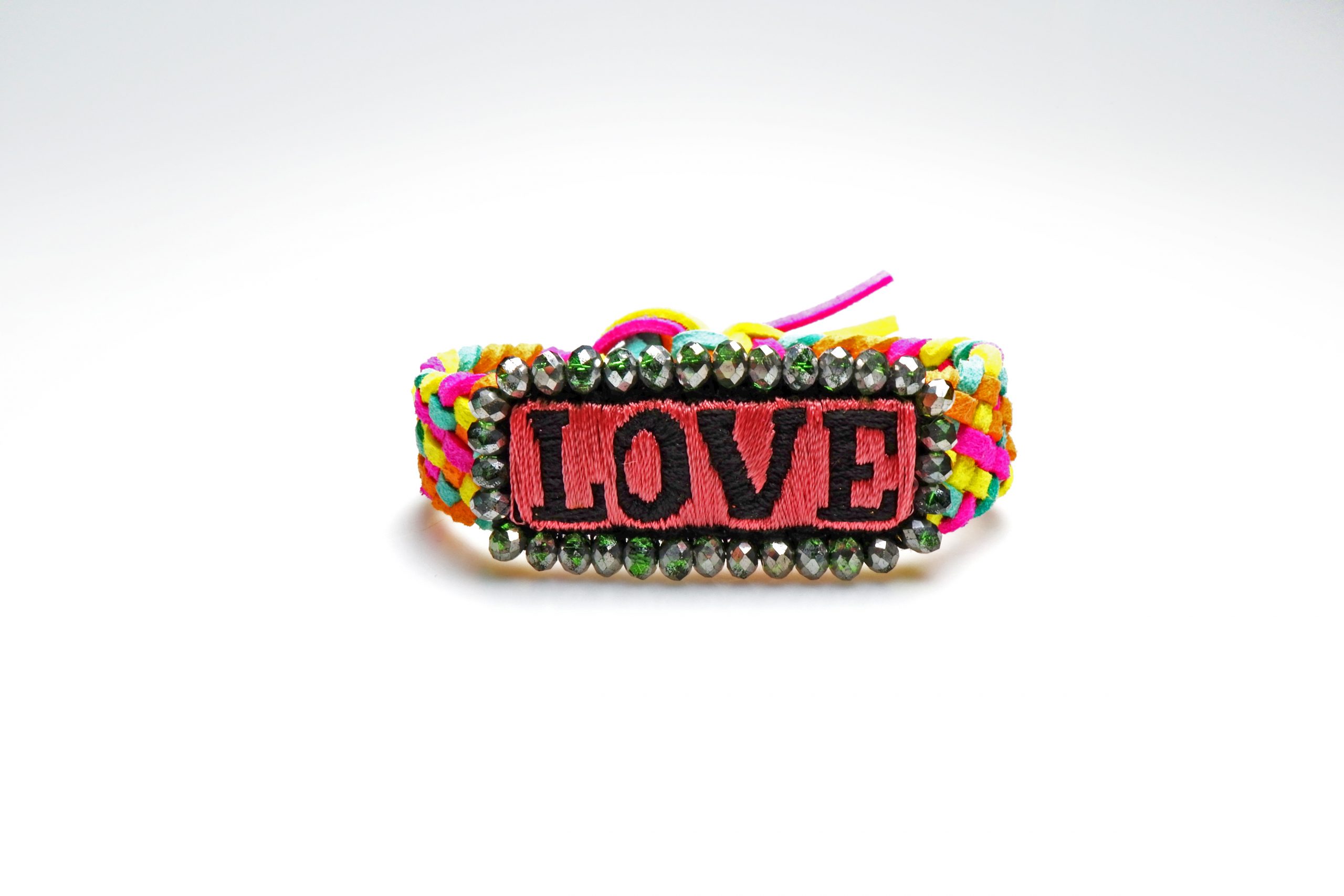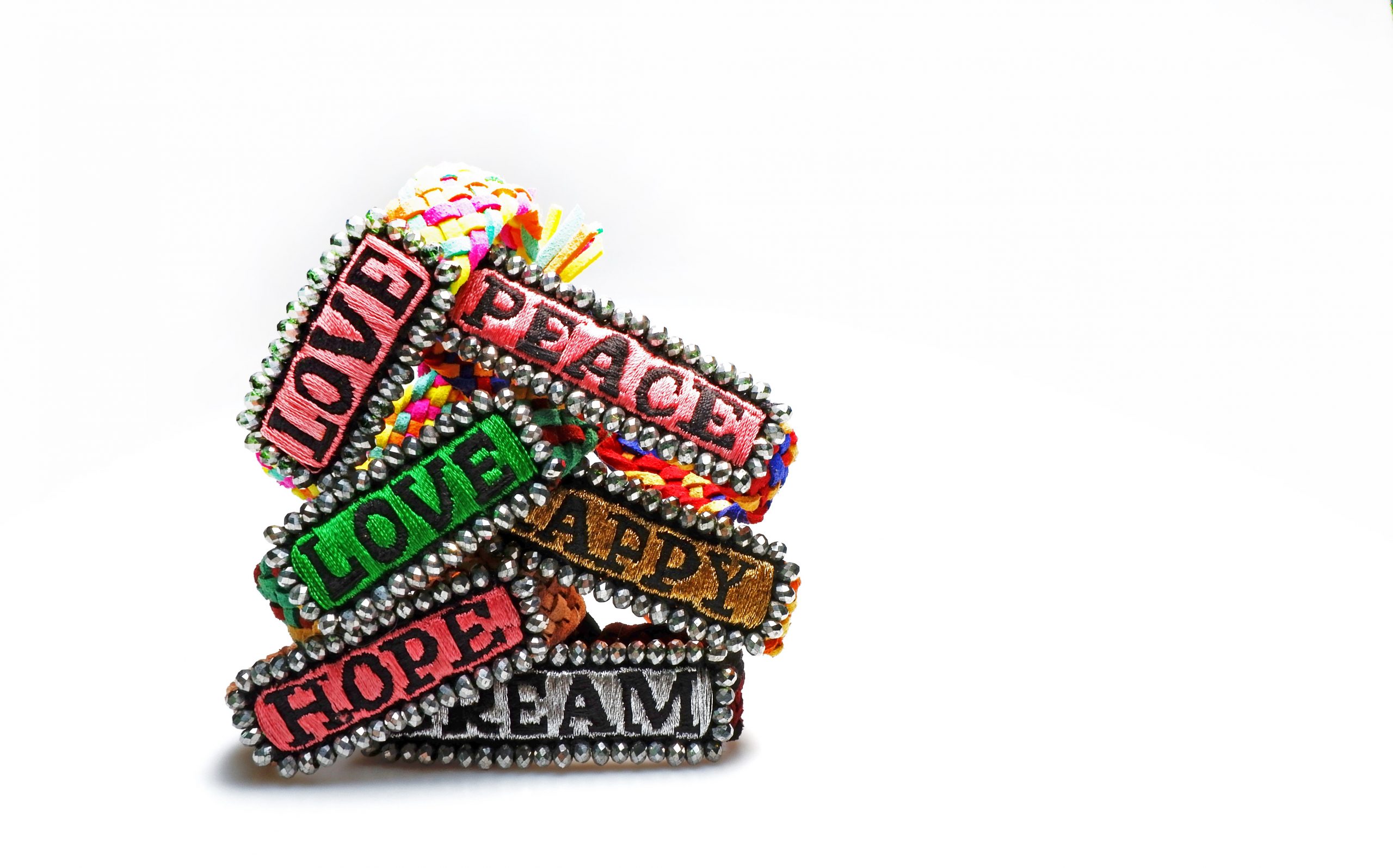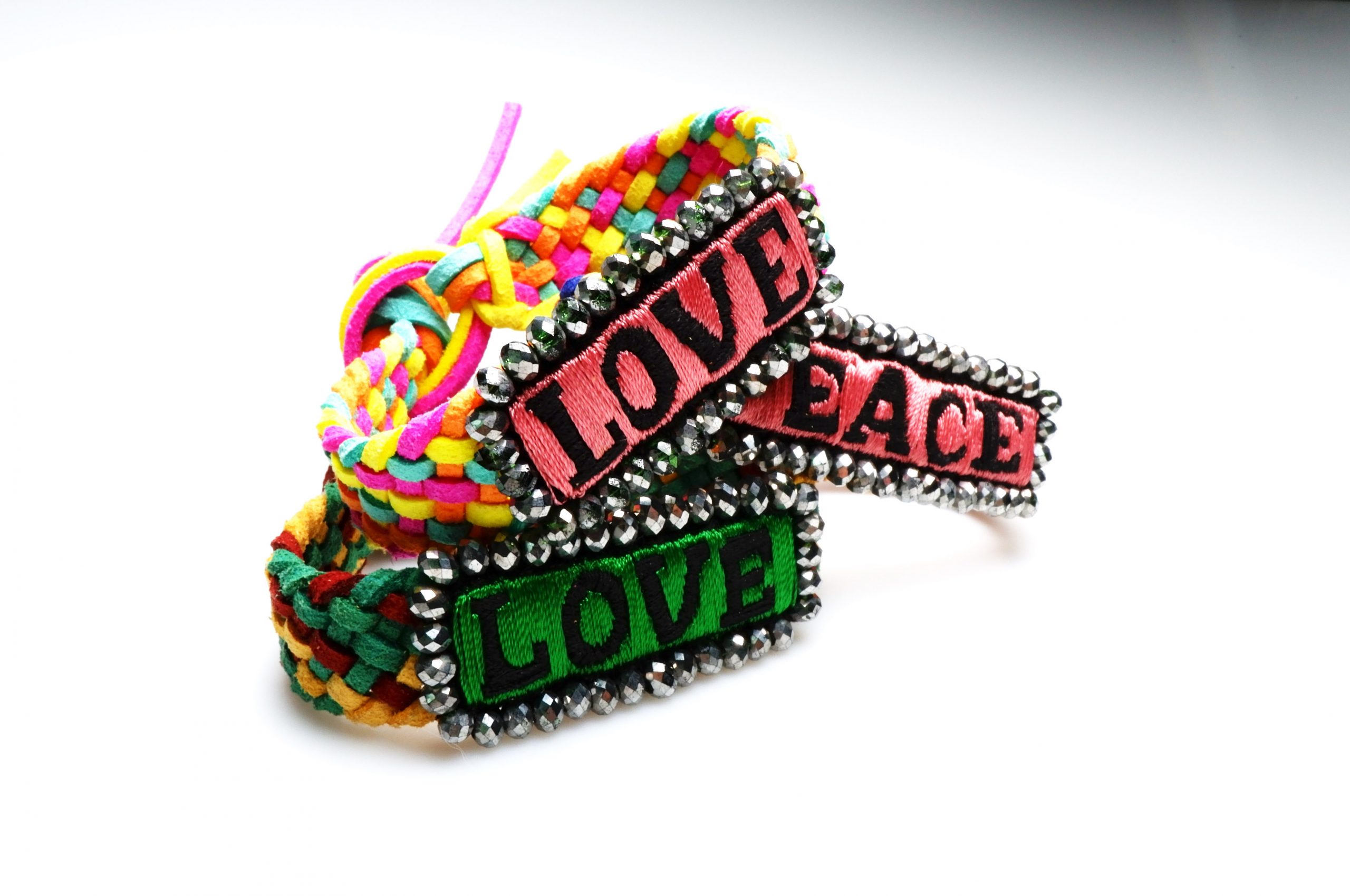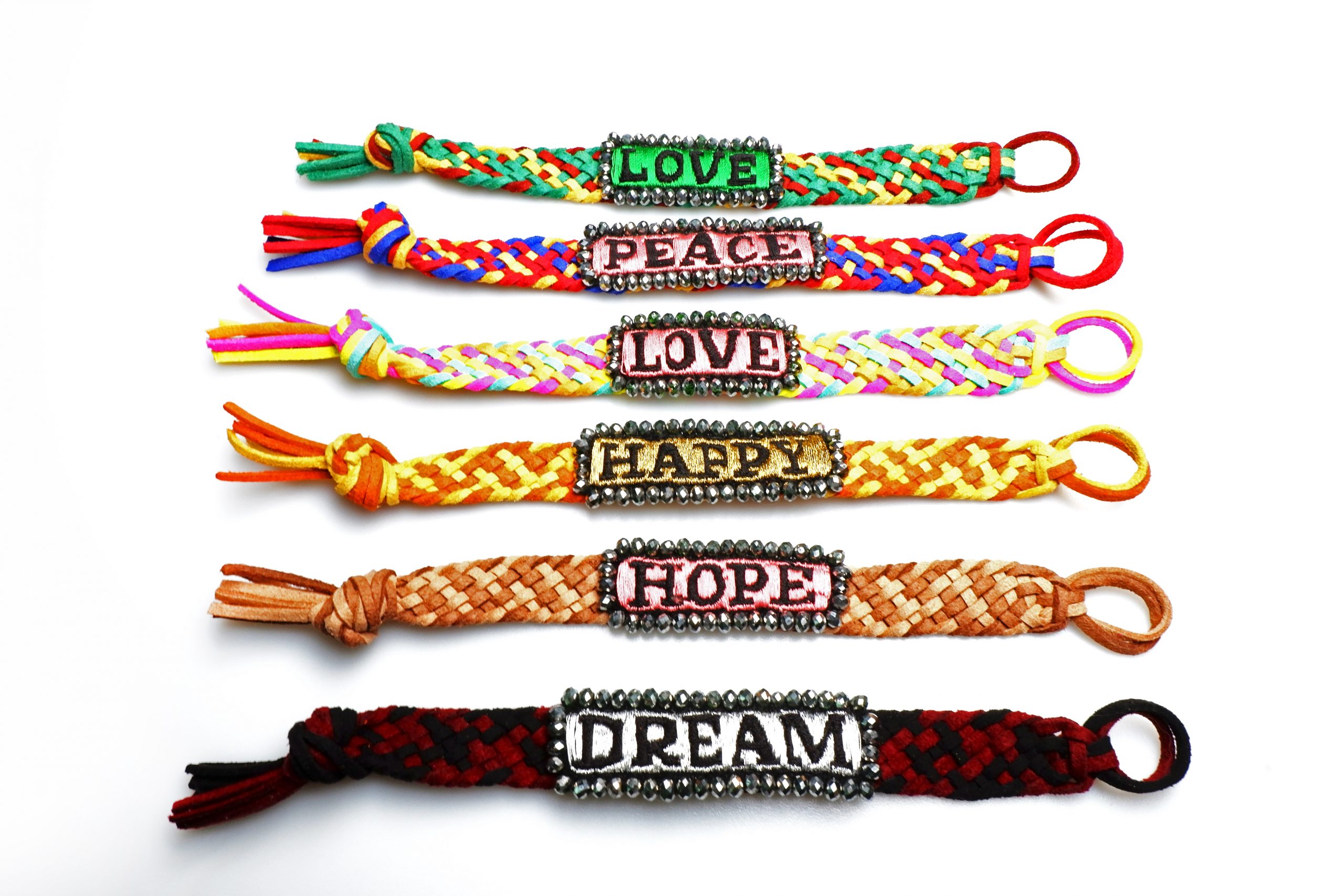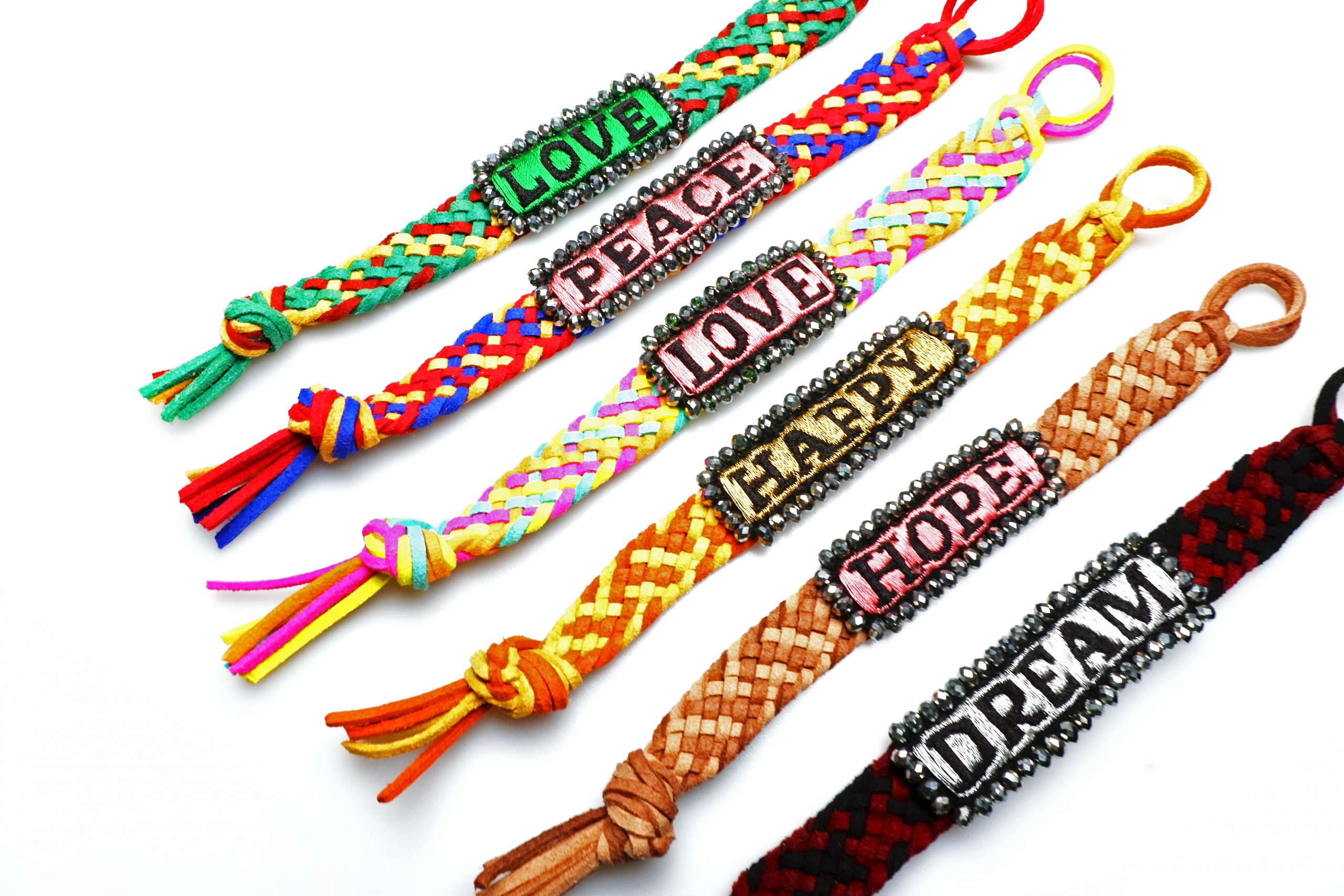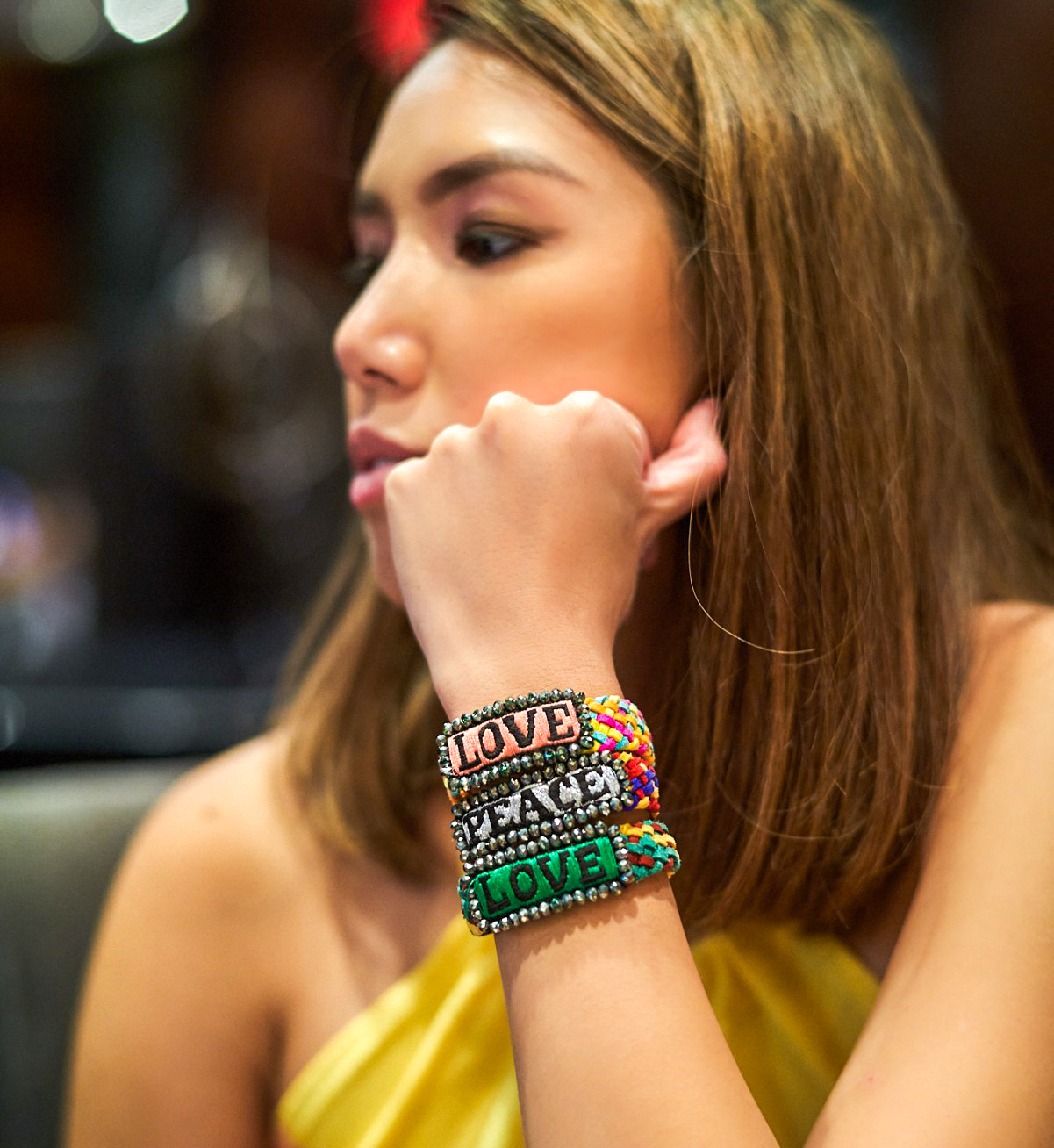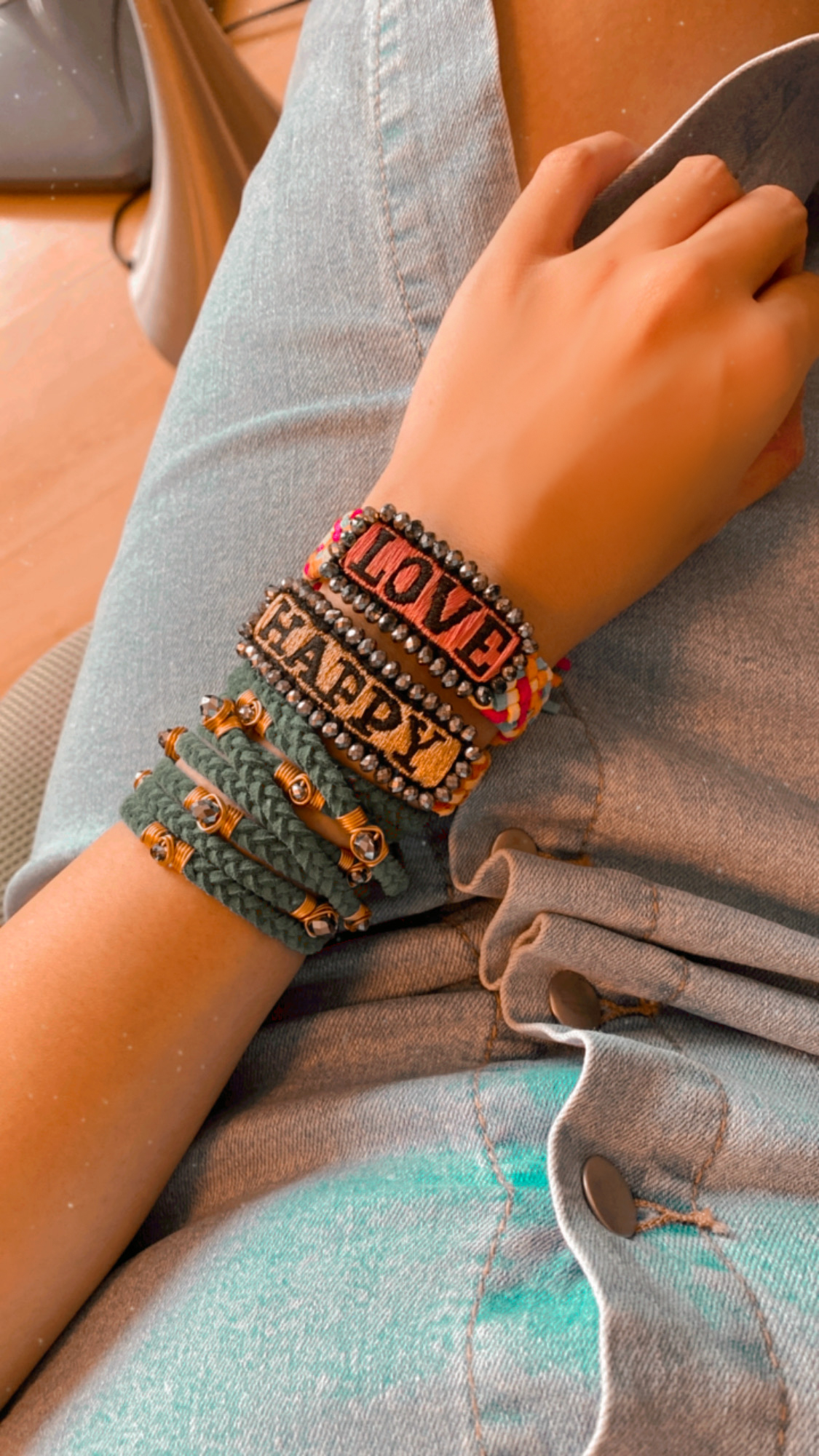 Movie Sign Bracelet in Fluoro Rainbow
46.96$
---
The Movie Sign Bracelet is a customizable letter name bracelet with a hippie bohemian style. This particular color combination is called Fluoro Rainbow. The name plate is hand embroidered, while the band is braided with Korean faux suede in neon pink, yellow, green and orange. This piece is trendy, hip, always wearable, and a perfect gift to your best friend or to yourself. Stack it up with our Starla Boho Wraparound Bracelet, your watch and metal jewelries for the chicest arm party. Wear it with your crop top and jeans for a casual sunny day, or wear it with your dainty dress to add a cool statement to your femininity.
You can purchase this piece with its original LOVE greeting, or you can replace it with your preferred name. The maximum is 5 letters, but the bracelet looks best with 3 to 4 letters. If we do not receive any message from you of your preferred name for customization within 2 weeks, we will send to you the bracelet with its original LOVE greeting.
All of our pieces are artisanal and handcrafted by hand, with materials that are always sourced individually and freshly per made-to-order. Hence, some materials used to create this piece might or might not vary slightly from the original photo/description based on what's in season–from semiprecious stones used down to the fabric/threads/suede used.
---
Reviews(0)