You have not viewed any product yet!
Select Currency
FOX v.1.4.1.1
+
5 Rules to Wearing Statement Jewelry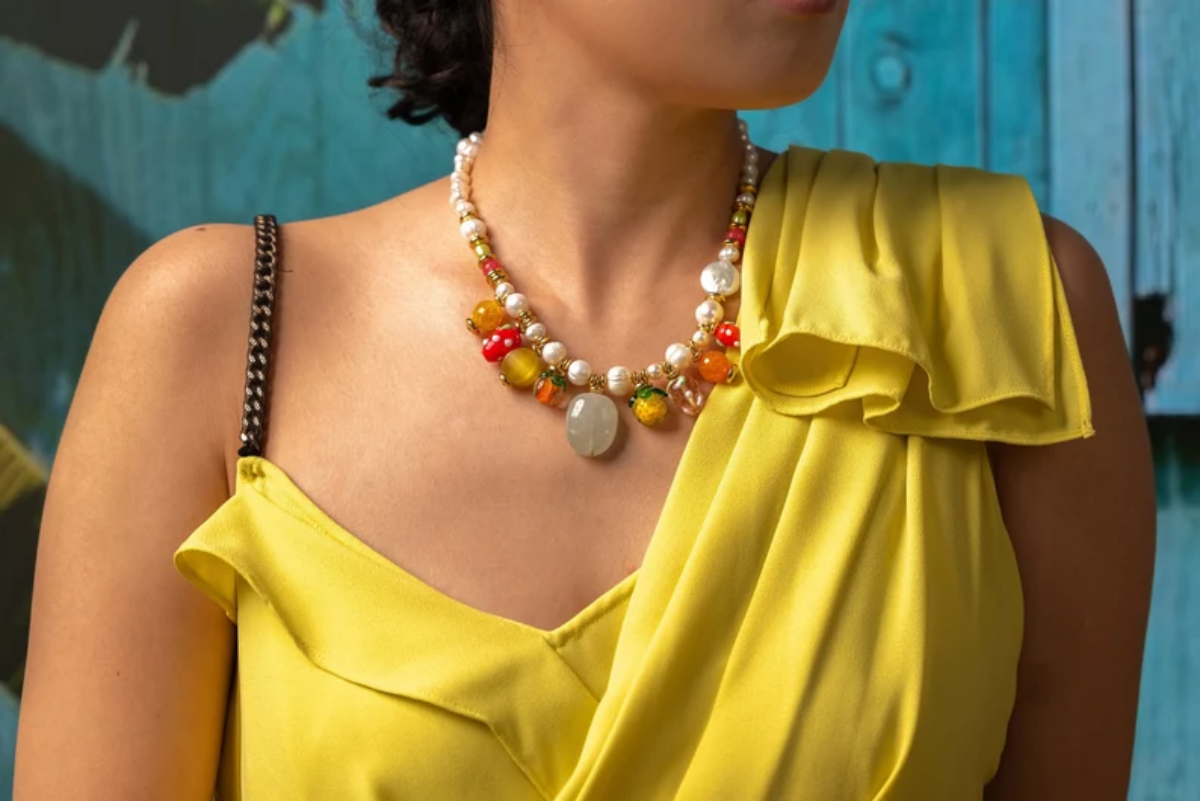 What are the rules for wearing statement jewelry? 
Less is always more

Simplicity always wins

Wear the right necklaces with the right neckline

Choose your earrings wisely

Pick a focal point
Statement pieces are meant to stand out from the crowd. However, wearing statement jewelry is not always easy. It can sometimes be difficult to match such bold pieces with everyday outfits. So, we laid them some rules for wearing these statement jewelry whether it be necklaces, earrings,  or bracelets.
Less is always more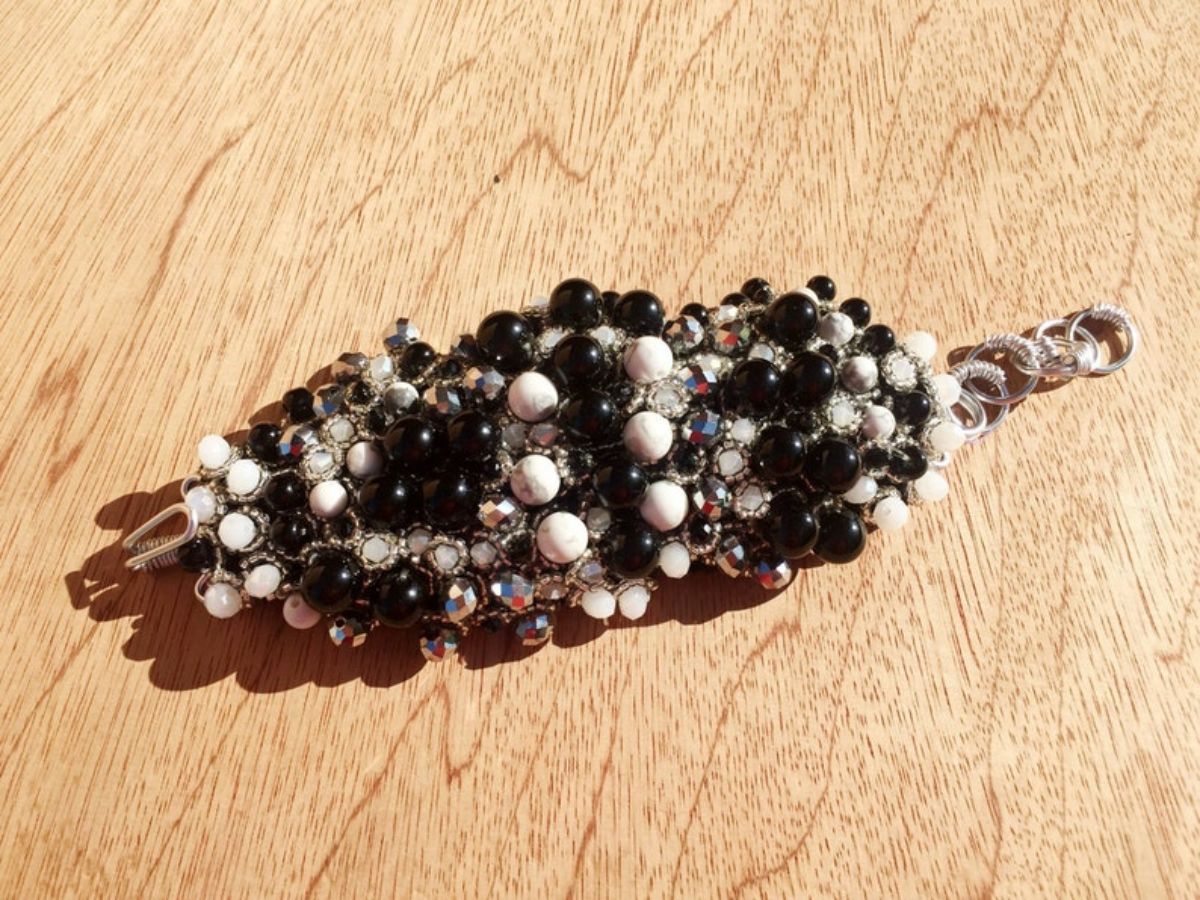 Statement jewelry is meant to stand out, and that's what you should allow them to do. So, when wearing any kind of bold necklaces, earrings, or bracelets, you should never overcrowd the look. 
Never wear statement pieces that are within proximity to each other. Be mindful when pairing your accessories together. That means you need to stop yourself from wearing necklaces and earrings together, as well as bracelets and rings. 
Instead, go for this: an elegant and sparkling chandelier earring like Flutter's Pearl Diamond Earrings paired with the Bubbles Cuff Black and White. When doing this, make sure both pieces have the same kind of metal to avoid clashes. The shades of the two pieces are similar in color, pulling the entire look together. 
Another way to pair statement pieces is a long but bold necklace with a stand-out cocktail ring. Keeping the two pieces away from each other creates balance for your entire ensemble. 
Simplicity always wins
The role of big accessories is to drive the eyes towards that point. When you're way bold and loud prints with jewelry of the same intensity, you give others sensory overload. That's why it's always good to go simple. 
When wearing statement jewelry, do your best to avoid busy patterns or highly-embellished clothing. Always keep in mind that you want your accessories to stand out, and not the clothes. Go back to your neutral and solid-colored clothes in these fashion situations. 
When you're wearing Flutter's Pharoah Statement Necklace, you'd want this Egyptian Collar necklace to be the center of attention. Pair this bold accessory with a simple dark-colored dress to highlight this royal piece. 
There are instances when you can pair two less bold pieces. On nights when you sport your favorite little black dress, you can choose to wear two pieces: a necklace and a ring or an earring and a bracelet.
Wear the right necklaces with the right neckline
The golden rule of statement necklaces is to pair them with the right neckline. This gives your accessories that extra oomph it needs to stand out. 
To flaunt that bold necklace, choose tops or dresses that feature strapless, off-the-shoulder, school, or v-neck necklines. Don't keep them hidden underneath jackets and cloth, put them on full display for everyone to see! 
When wearing the Fruit Fiesta Pearls from Flutter, pair it with a venus cut or strapless top. The variety of pendants in the center of the necklace pop a little bit more with those necklines. 
Choose your earrings wisely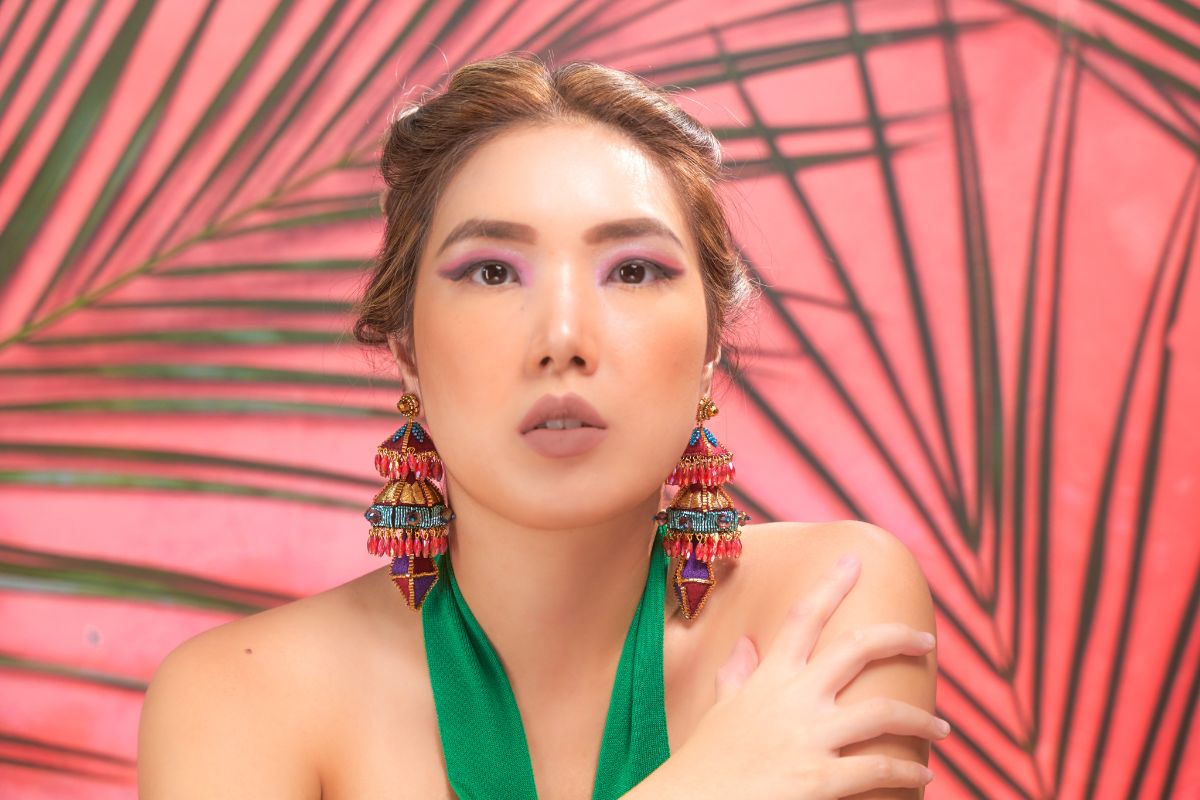 Statement earrings draw attention to your face. They are beautiful ornaments that will never go unmissed. To compliment your look, take some time to know what kind of earrings match your face shape best. There are many choices for you to choose from like a chandelier, drops, hoops, and even tear-drop-shaped pieces. 
Another rule to take note of is to match your earring with your hair. Remember that balance is key. When you pump up the volume with curls, wear a pair of simple earrings. On the other hand, bold statement earrings compliment slicked-back hairstyles. 
Flutter's Morocco statement earrings have a lot of colors and shape present since it mimics the many beautiful arches and domes present in Morocco. Aside from that, it has vibrant pink and blue hues, making it a sure standout piece. For earrings like this, sleek your hair back or in loose waves to highlight the earrings. 
With bright earrings like that, it's also good to balance out your make-up. Choose clean and simple make-up looks when flaunting bright-colored pieces. 
Pick a focal point
If you're still unsure about how to style your statement jewelry, another golden rule you can follow is to pick a focal point. With this, your accessory takes control of the situation. 
Plan your outfit around one focal point! Choose between a bold necklace, beautifully stacked bracelets, or elegant drop earrings. From there, things can just fall into place. You'll have the right top picked out and the hairstyle to go with it. 
Remember that the eyes are drawn toward your statement pieces. So plan an ensemble that will make that focal point stand out whether it's for a night out with friends or a formal event. 
Key Takeaway
Wearing statement jewelry can sometimes seem difficult and intimidating, but applying these simple rules can help you learn how to use them comfortably every day. At the end of the day, it's about you bringing out your personality and style through these pieces. 
If you're looking for more pieces of statement jewelry, you can inquire here at Flutter Statement Jewelry. All our pieces are artisanal and made by hand. Check out our latest collection on our website.
Make your Design Happen
Provide us your email and we'll send you a quote and instructions on how