You have not viewed any product yet!
Select Currency
FOX v.1.4.1.1
+
7 Unique Animal Statement Earrings To Have In Your Jewelry Box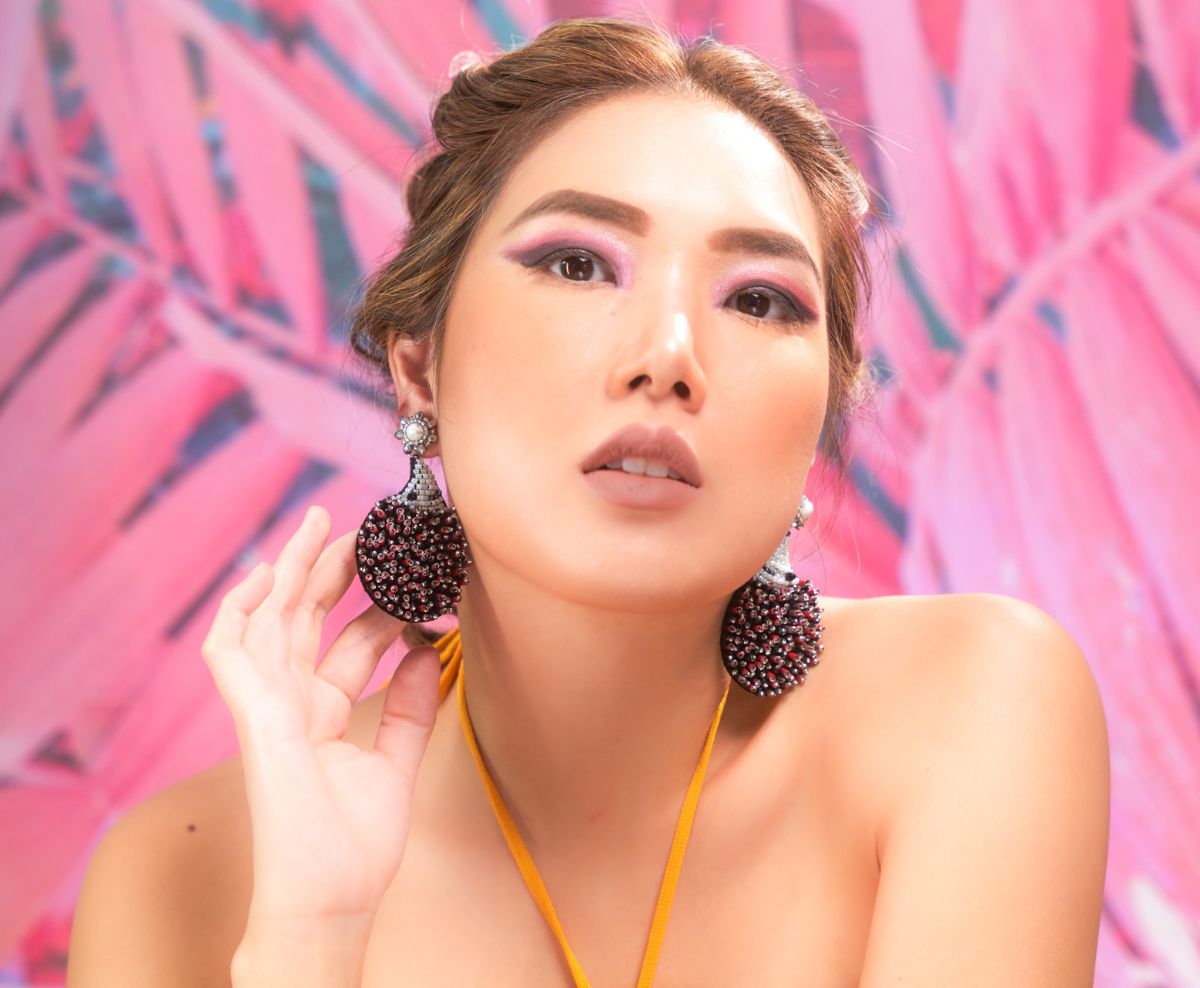 What are the unique animal statement earrings to have in your jewelry box?
Hedgehog

Red Hummingbird

Cruella's Poodle

Butterfly's Kiss

Golden Falcon

Flirty Flamingo

Three Little Ducks
For women, earrings are a symbol of femininity and a way to showcase one's style and emotions. They complete or change your entire look, depending on how you wear and style them on special occasions. And to complete your collection, it's best to have animal statement earrings, too, in your jewelry box. 
Our local handcrafted jewelry shop makes unique animal statement earrings to add up to your earrings obsession. Through our beading and embroidery technique, we give you a collection of earrings to match your fashion style. 
Here's the list of our animal statement earrings that fit in your jewelry collection.
Hedgehog
These delicate porcupine earrings will spark your ears with their quirky thorns, which give you a wild and savagely cute look. Made by hand embroidery with a thick cut of bugle beads, crystals, and Taiwanese seed beads, you can match our Hedgehog earrings with a black leather vest or black-colored top for a tough girl with a playful attitude look. 
Or you can also pair the earrings with a white top and washed jeans for a subtle chick look. For a reasonable price, you can collect this adorable animal earring that's freshly made when ordered.
Red Hummingbird
Chirping and singing softly, our hand-embroidered Red Hummingbird earrings are full of love with nature's splendor. With Taiwanese seed beads and gold fire flash polished crystals, this will definitely spice up your jewelry box. 
The Red Hummingbird is perfect for a 60's look, which means you can wear this pair with leather boots, a retro dress, and aviator shades. For a classy night look, you can partner it with a slip dress. These cute bohemian vibe earrings are totally okay with whatever dress or outfit you wear. For an affordable price, you'd be caught in the wilderness when wearing our Red Hummingbird.
Cruella's Poodle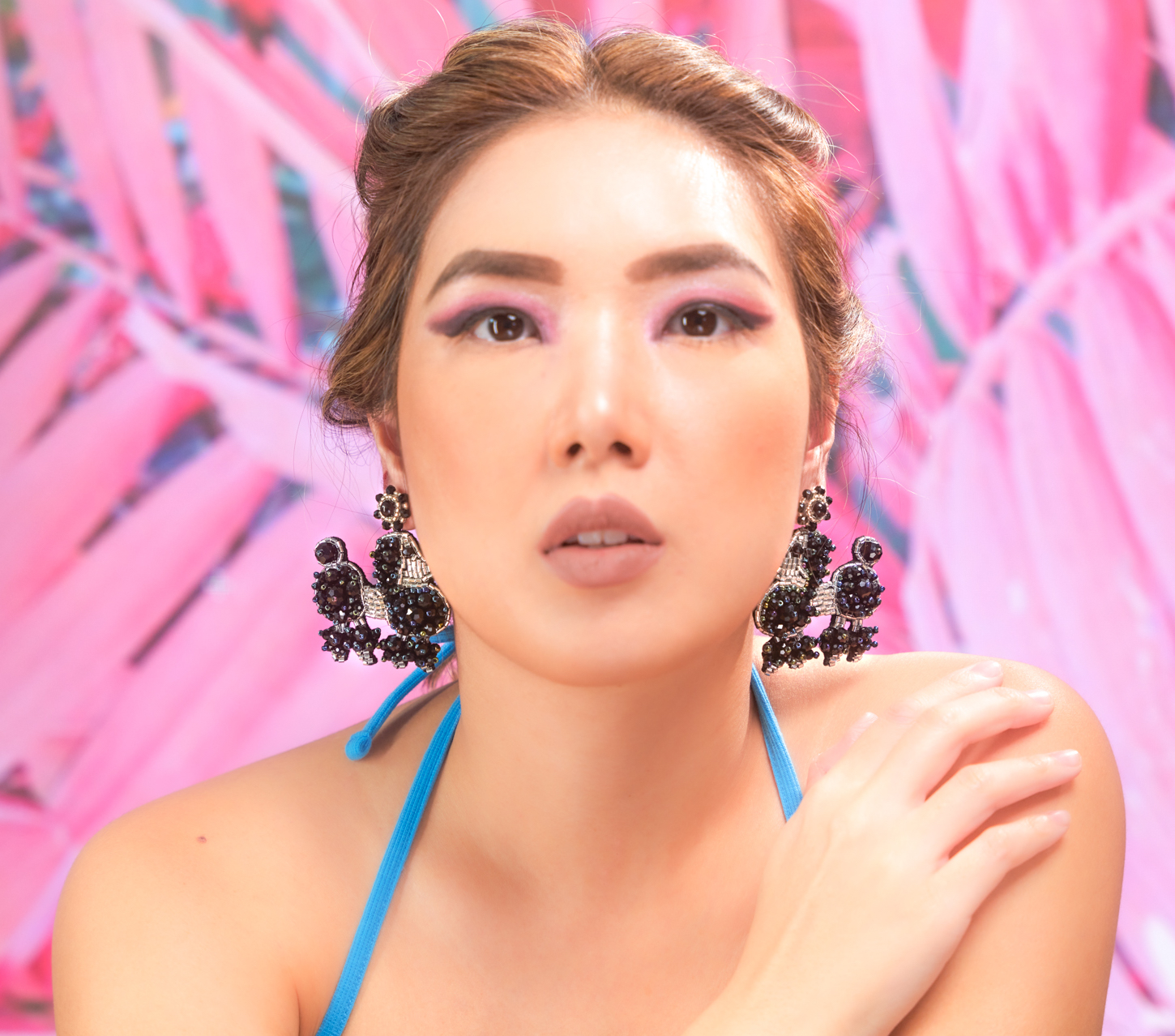 Cruella's Poodle earrings are for those dog mommas who love their dogs wholeheartedly. There haven't been many pretty poodle accessories available, so, we came up with creating our earrings version to help dog lovers complete their animal statement earrings collection. 
Made in colors of black and white and paired with Japanese Matsuno beads and crystals, this is hand-embroidered and fit for a black and white fur coat if you want a Cruella de Vil savage look. But, if you want a party vibe with your dog, you can pair it with a black one-shouldered fitted dress. These chic poodle earrings will surely make your dog's tail wag when they see you walking toward them.
Butterfly's Kiss
Who doesn't like to collect butterfly accessories? To make it more unique, we're inspired to make butterfly earrings since we adore how they transform until they achieve the beautiful colors of their wings. 
Wear this pair that symbolizes hope and rebirth with a pink body con dress to highlight the earrings and boost your feminine look. This is also better with a hippie style of dress. Your jewelry box will be more colorful and unique with our Butterfly's Kiss.
Golden Falcon
Falcon symbolizes two things: beauty and independence. And, we want every woman to feel their unique beauty and independence while wearing our Golden Falcon. 
Also, hand-embroidered, turn your bohemian dreams into reality by pairing the Golden Falcon with your tube top and fedora hat while enjoying your drinks at a night party. Be a head-turner with this pair of earrings that also unleashes your strong girl spirit within.
Flirty Flamingo
Be as strikingly beautiful as flamingos with our Flirty Flamingo earrings. Wear that flirty, mean girl look with these oh-so-pretty and graceful shades of pink earrings. For a quirky and 20's chick vibe, pair them with a halter top and mini skirt, so you can achieve a playful, flirty, and fun youthful look. Pop art means fashion with our Flirty Flamingo!
Three Little Ducks
Our Three Little Ducks will remind you of your childhood memories when you're reading about duck stories, and playing with your duck toys. Fortunately, you can relish those cherished moments by adding this pair of earrings to your jewelry box. These are hand embroidered and are adorned with dangling bright yellow rondelle beads, giving you that shining, shimmering vibe. Match your light pastel style of fashion with our Three Little Ducks for a more playful, chic look. 
Key Takeaway
All of these pairs of earrings are part of our Zoo Girl Collection, which is inspired by the animal kingdom. These are all made up of adorable and eccentric pop art pieces that light up every girl's spirit animal.
When wearing earrings, it's always better to collect animal statement earrings since it helps us express that desired look we want to embrace on certain occasions. Flutter Statement Jewelry creates body, hand, neck, and ear accessories with Filipinas to preserve our handcraft and embroidery culture. Our materials are sourced intensively, making our accessories look fresh when ordered.
Looking for other unique accessories to add to your jewelry collection? Hit us a message here to inquire!
Make your Design Happen
Provide us your email and we'll send you a quote and instructions on how