You have not viewed any product yet!
Select Currency
FOX v.1.4.1.1
+
Statement Earrings that You Can Wear to the Beach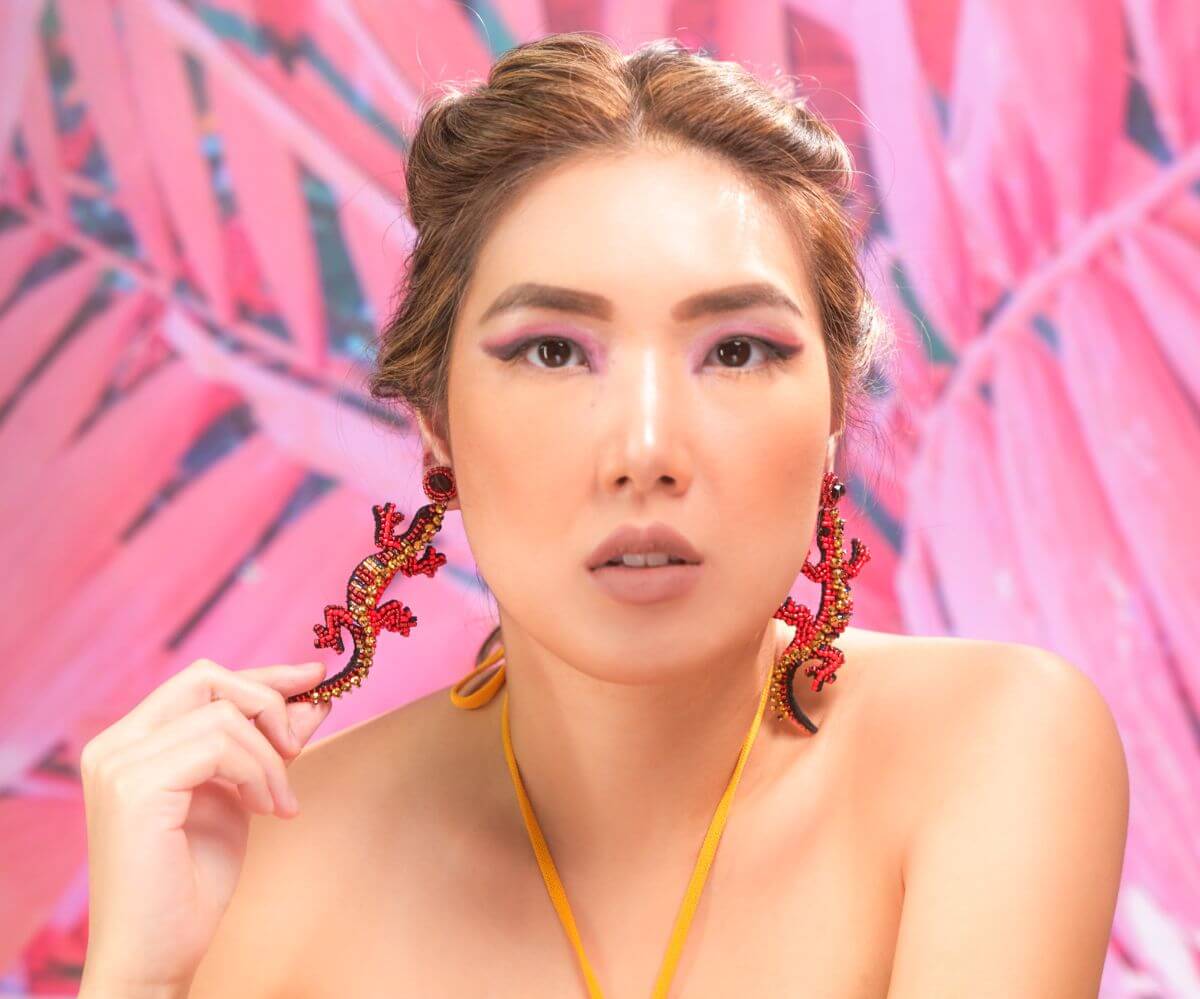 What are five statement earrings you can wear at the beach?
Flirty Flamingo
Sexy Salamander
Pink Shiva Margarita
Orange Slice Earrings
Dancin' in the Moonlight Earrings
Ready to turn heads as you soak up the sun?
Flutter has handpicked 5 must-have statement earrings you can wear to the beach that perfectly blend fashion and functionality for your summer escapades.
From playful animal-inspired designs to vibrant and festive motifs, these statement earrings are sought-after beachside fashion companions. We designed these accessories to match your beachwear while adding the sophisticated touch of glamor you want.
Let's dive into this eye-catching, exquisite jewelry made for beach bums like you! Shine and sparkle under a palm tree or surf the waves with Flutter's statement earrings!
Flirty Flamingo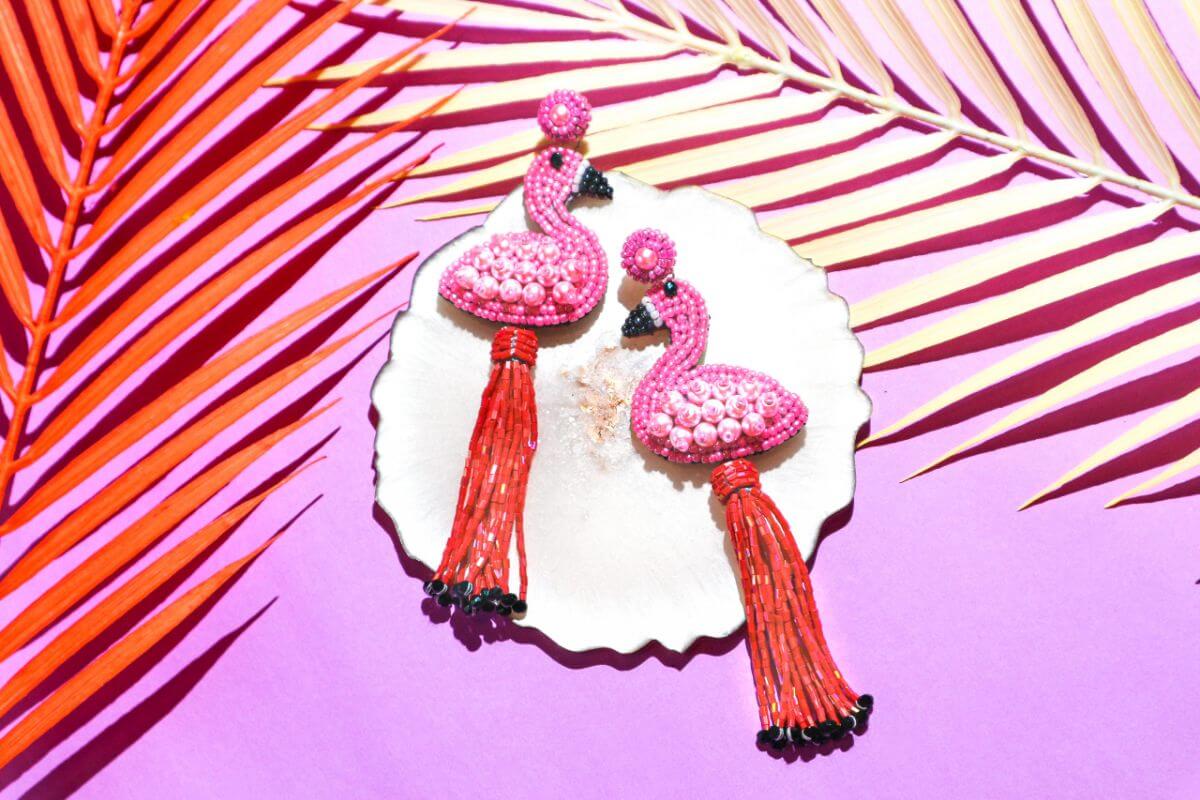 Get ready to make a splash with the Flirty Flamingo statement earrings from our Zoo Girl Collection. The vibrant world of the animal kingdom is the inspiration behind these unique animal statement earrings and delightful accessories.
Designed to captivate attention and ignite your spirit animal, the Flirty Flamingo earrings are the epitome of quirkiness and sexiness. Their pop-art-inspired design adds a cute touch to any beach outfit – making you stand out.
Flamingos are magnificent birds that are known for their stunning and graceful appearance. Their refreshing flamboyance perfectly encapsulates the tropical vibe of the beach. Wearing our Flirty Flamingo accessory showcases elegance and resilience.
Moreover, these earrings are meticulously handcrafted to withstand the elements of the beach; they can endure the sand, saltwater, and sunshine without losing their vibrant hues – just like the flamingo's iconic plumage.
So, make unforgettable memories by the shore with these striking Flirty Flamingo Earrings!
Sexy Salamander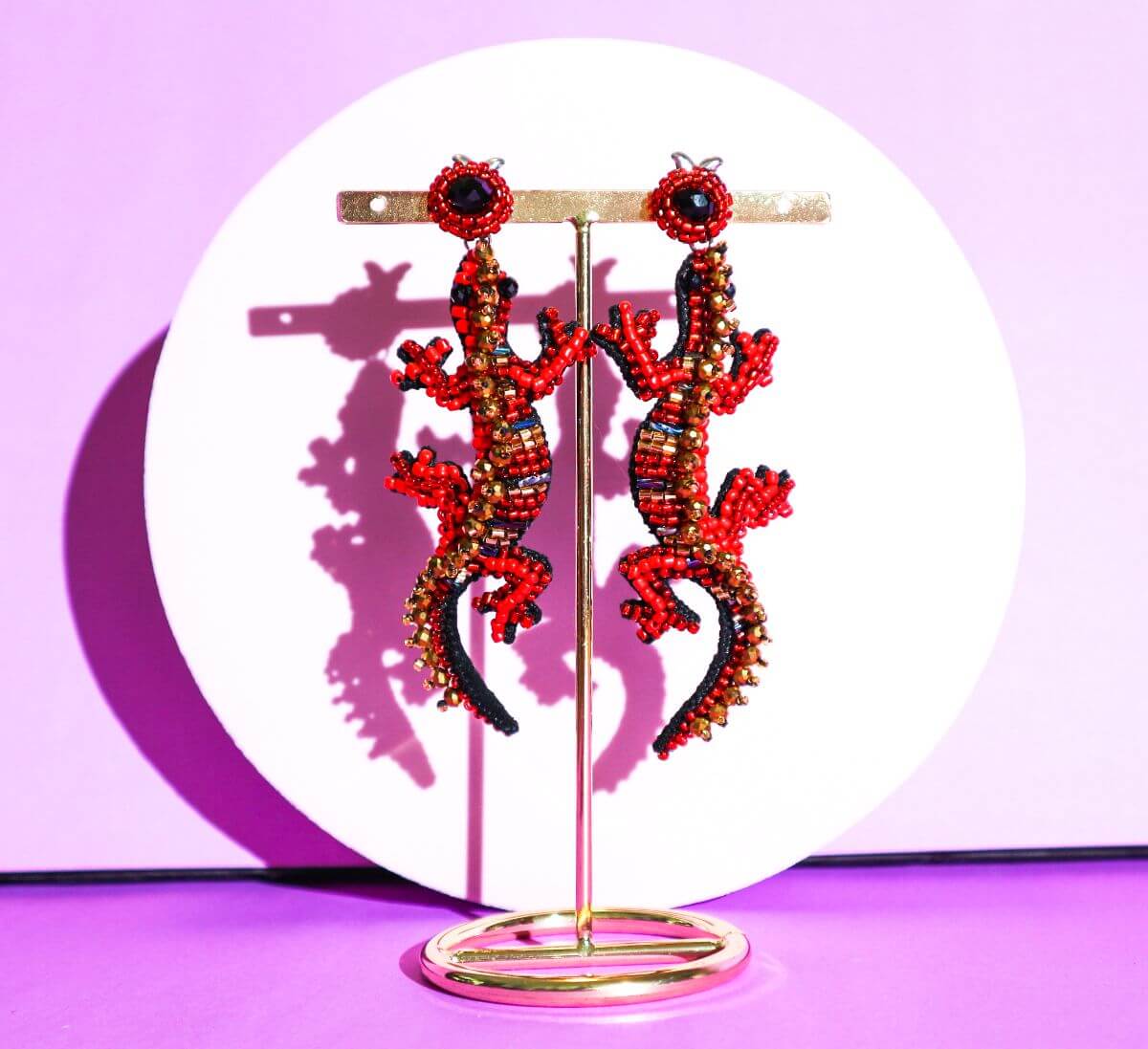 Are you ready to unleash your wild side this summer?
We bring to the stage the Sexy Salamander statement earrings inspired by the enchanting world of amphibians. These magnetic earpieces pay homage to the fascinating animal kingdom of our Zoo Girl Collection.
Just like how Salamanders adapt and navigate on land and water, wearing these statement earrings is the perfect choice for your beach trip because they effortlessly embody the spirit of the seaside.
As you frolic in the waves, the Sexy Salamander statement earrings will glimmer with the reflection of sunlight thanks to their sparkling crystals and Matsuno seed beads, adding elegance to your style.
So, the next time you pack your beach essentials, don't forget to include Flutter's Sexy Salamander statement earrings, a pair that will ignite your adventurous spirit.
Pink Shiva Margarita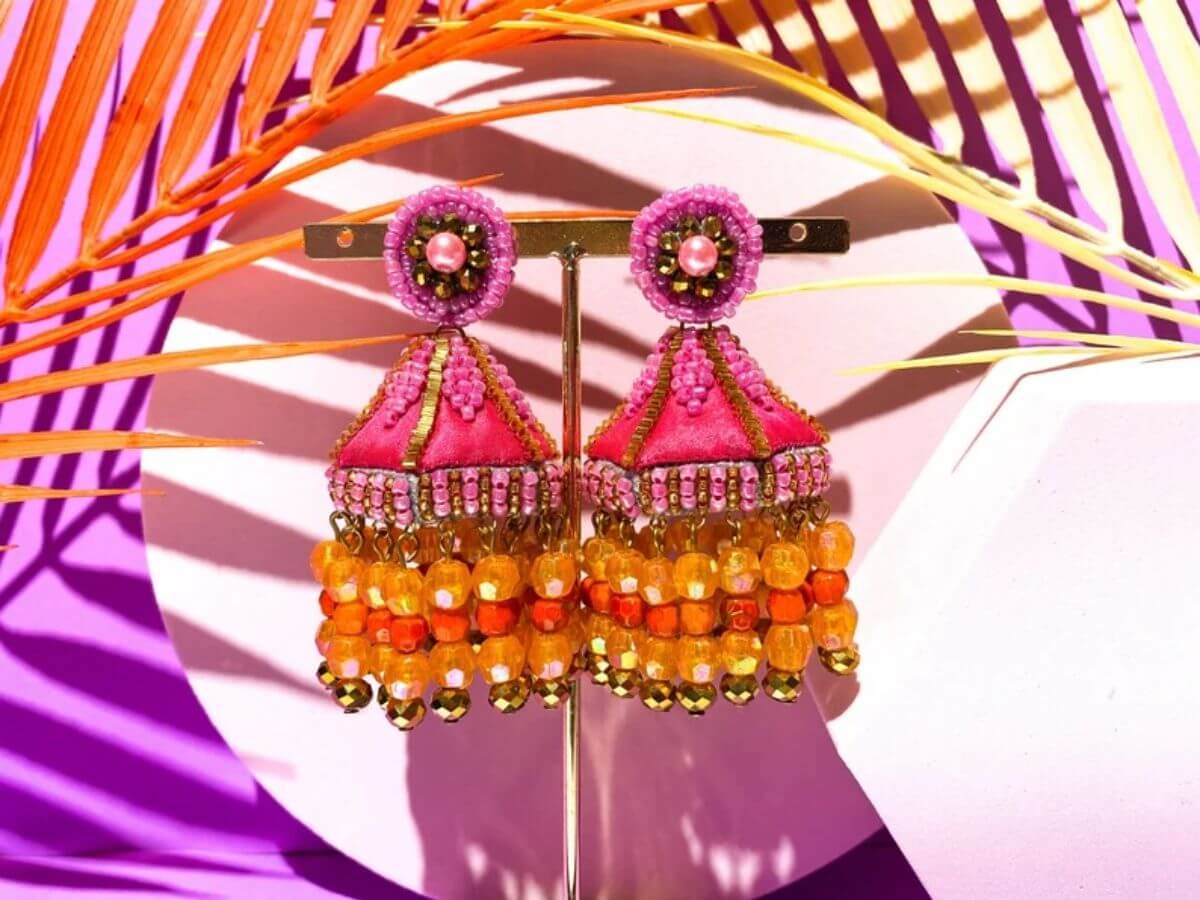 Flutter's Sunny Bali collection is proud to share another summer must-have statement earring you'll absolutely love to wear – the Pink Shiva Margarita Statement Earring. The inspiration behind this collection is the Seminyak Beach in Bali.
The name is a homage to the Hindu god Shiva, known to transform the universe, and the Margarita, a refreshing cocktail drink that reminds us of a beach escapade.
How these earrings come to life is a labor of love. They're meticulously crafted for several days to ensure each detail captures Seminyak Beach's vibrance. The attention to detail is enough to make you proud to wear one. That's why when you incorporate it into your overall style, you carry a piece of Seminyak with you – joy, adventure, and a carefree spirit.
Orange Slice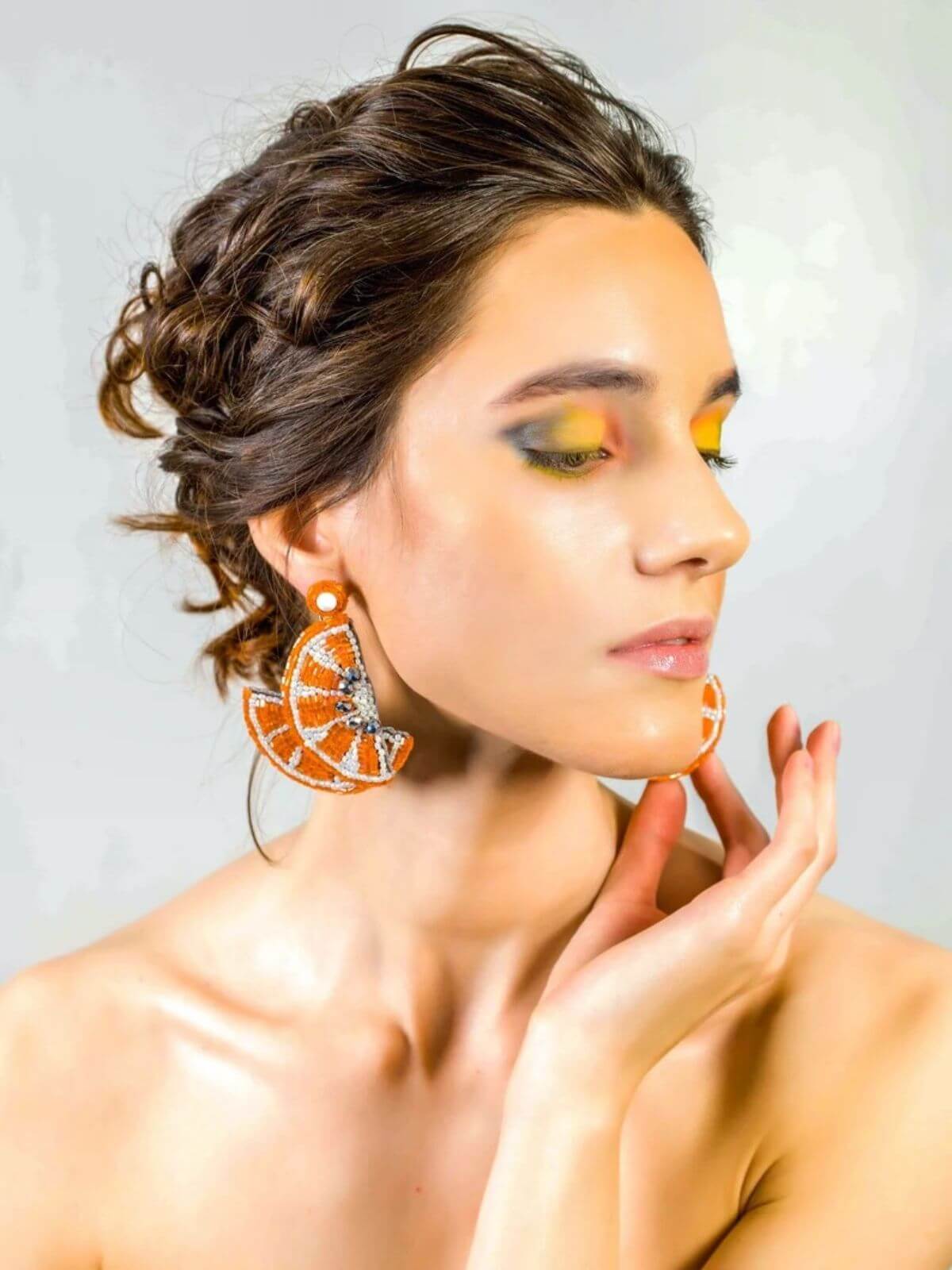 Let's add a pop of more color to your summer getaway statement earrings collection with the Orange Slice earrings.
This delightful and hand-embroidered piece is part of our Tutti Frutti Collection. They are perfect for your summer escapade, as these earrings add a touch of freshness and playfulness to your outfit!
Inspired by our love for nature and the sweetness of the fruits we are grateful to enjoy, the Orange Slice Earrings burst with tropical charm, youthfulness, and freshness.
So, show some appreciation for nature and make a fashionable statement that screams, "We are beach-ready!"
Dancin' in the Moonlight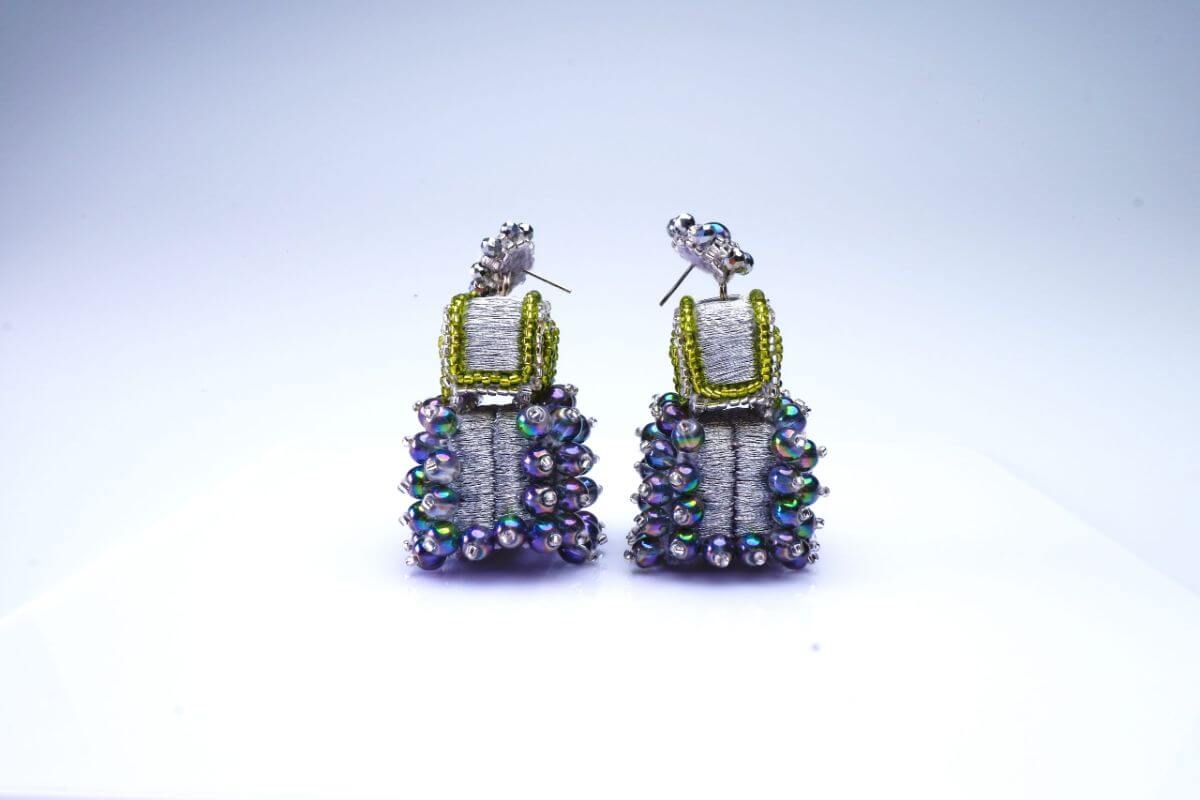 Mesmerizing and exquisite are two words to describe our Dancin' in the Moonlight statement earrings when you see them.
This is one of the many enchanting statement earrings you can find in our Dollhouse Collection. But this one is perfect for beach wear, as each pair illuminates your appearance with an ethereal glow once you step out into the magical nightlife at the beach.
The inspiration behind this captivating statement jewelry is the mysterious and magical underwater world. So, if you wish to embrace the night's energy and spread an alluring vibe to your beach look, this one is perfect for you.
Key Takeaway
Fall in love with the beauty and experience the uniqueness of our statement earrings you can wear to the beach. They are thoughtfully handcrafted and designed to enhance your beach style.
You may contact us at Flutter if you want to elevate your style with our stunning statement jewelry. Shop now and discover the perfect accessory to complete your beach look!
Make your Design Happen
Provide us your email and we'll send you a quote and instructions on how